I know I have said this before but again I am so so so sorry for my lack of updates! But I am back now!
As you may or may not know I have been traveling through Canada last summer and also a little bit of the United States. Since I have been home I have been having a hard time adjusting and been busy looking for work and before you know it its November! Wow time sure flies!
I know this isn't an excuse and I am going to try to make this up to all of you.
But let me tell you what I have been up to since July.

Let me tell you about my summer

On June 30th I flew to NYC where I spend a week before visiting my friend, Jessi, in upstate New York. I met Jessi in 2007 when I was an au pair. I don't see her as often as I want to. So it was really nice to see her and her mom again. Lot of catching up to do!
I have been to New York City lots of times so this time I decided to do things I hadn't done yet or hadn't done in a while. Like I have been to the Brooklyn Bridge but I never walked all the way to Brooklyn and spend some time there.

Brooklyn Bridge

Statue of Liberty
Sunset at the One World Observatory
After my week in NYC I met up with Jessi and we went to see Finding Dory at the drive in. I never have done a drive in so I was very happy to finally do that!
Jessi lives in Dutchess County where you will find the houses of Franklin D. Roosevelt and Eleanor Roosevelt and many other amazing houses. I have visited those many times but I still love doing the tours because each tour guide tells something different and I will always find something new that I hadn't seen or heard before.
Most of the houses have been linked to each other, which is also very interesting.

Cute little drive in

On my way to Dover Stone Church

Bannerman Island

Franklin D. Roosevelt House
Olana
I spend a total of two-week in New York before heading to Toronto where I met up with Celeste who I met in Australia. I hadn't seen her for a while so it was nice to catch up again. Celeste showed me Toronto and even went to places she never went before.
It's never to late being a tourist in your own city 🙂
Because Toronto is close to Niagara Falls I had to visit it again! We just spend one day there but I could definitely spend at least two days there and maybe I will in the future.
After a busy week in Toronto we spend the other week at their cottages where we just relaxed.
On my way to Toronto Island

Casa Loma
Horseshoe Falls
After Toronto I went on the Montreal and Quebec, by myself, before flying to Halifax to visit Lauren who I also met in Australia. More about these cities coming soon!



Notre-Dame Basilica
Observatoire Mont Royal

St. Joseph Cathedral Church


Quebec Old Town
Fairmont Le Château Frontenac
Montmorency Falls
Lauren waited for me at the airport and together we picked up our rental car and drove to Prince Edward Island (PEI) where we spend two days.
After PEI we went back to her place in Halifax. Lauren had to work a couple of times so I decided to explore Halifax by myself.
I spend a total of one week with Lauren but there is so much more to see around Halifax! So when you have more time you should definitely hire a car. Hopefully I can do this somewhere in the future. I was lucky that Lauren's friend Natalie drove us to Peggy's Cove because this is a must see! Even tough it can be very busy there.
Victoria Seaport Lighthouse
Argyle Shore Provincial Park

Drunken Lampposts, Halifax
Old Town Clock, Halifax
Halifax Citedal National Historic Site
Peggy's Cove
On August 10th I flew to Vancouver where I picked up my rental car and drove to Vancouver Island. I spend 4 days there but that's definitely way too short! Again there is so much to see and do but sometimes you have to make choices, which I hate doing and awful at it but I did the things I really wanted to do so I am happy!
Beacon Hill Park
I left Vancouver Island really early so on my way to Whistler I stopped at some waterfalls, there are so many of them! In Whistler I did the Gondola and I know it is a bit expensive but I thought it was worth it. I spend a whole day there hiking and enjoying the scenery. There was even still snow up there!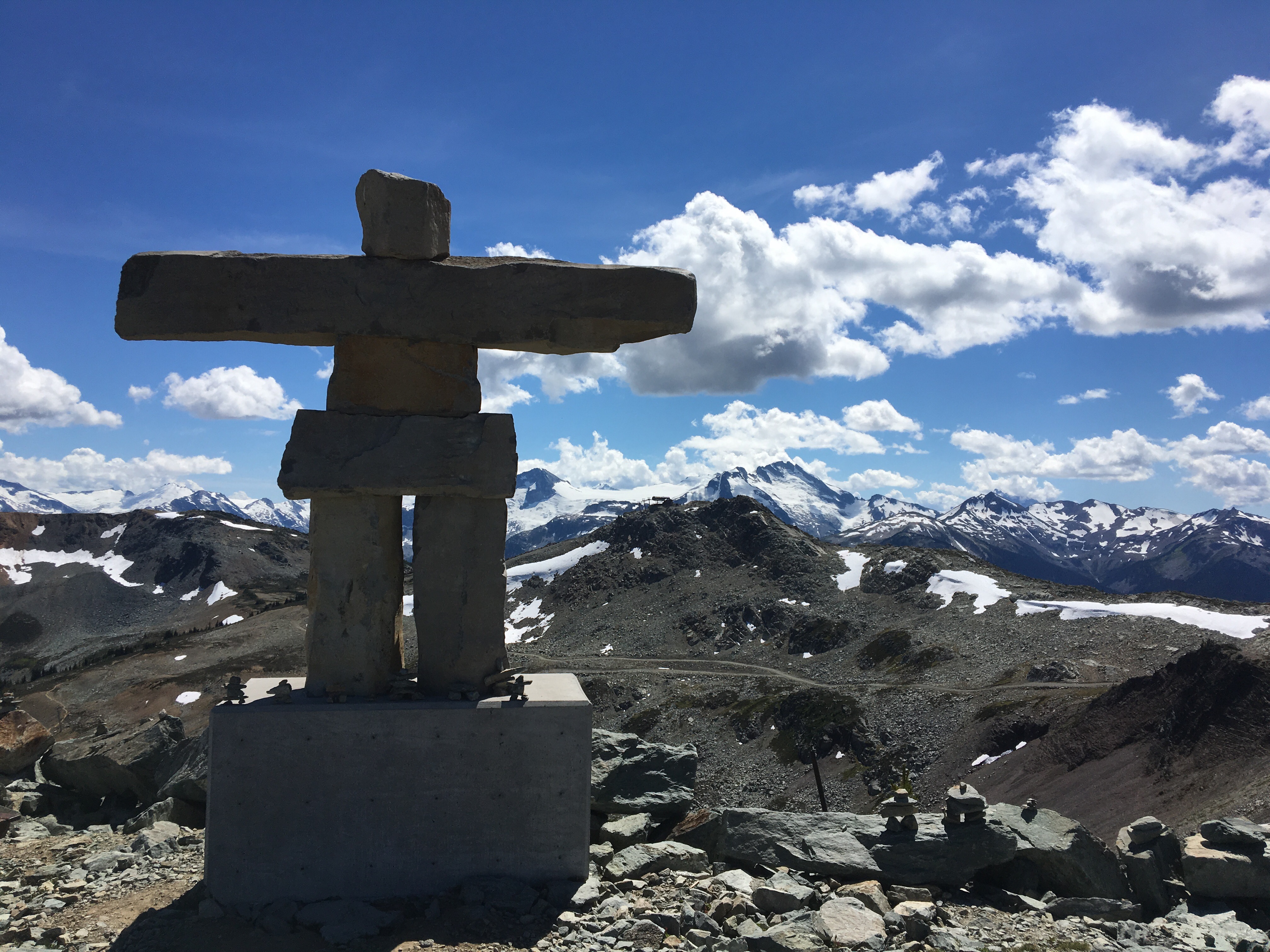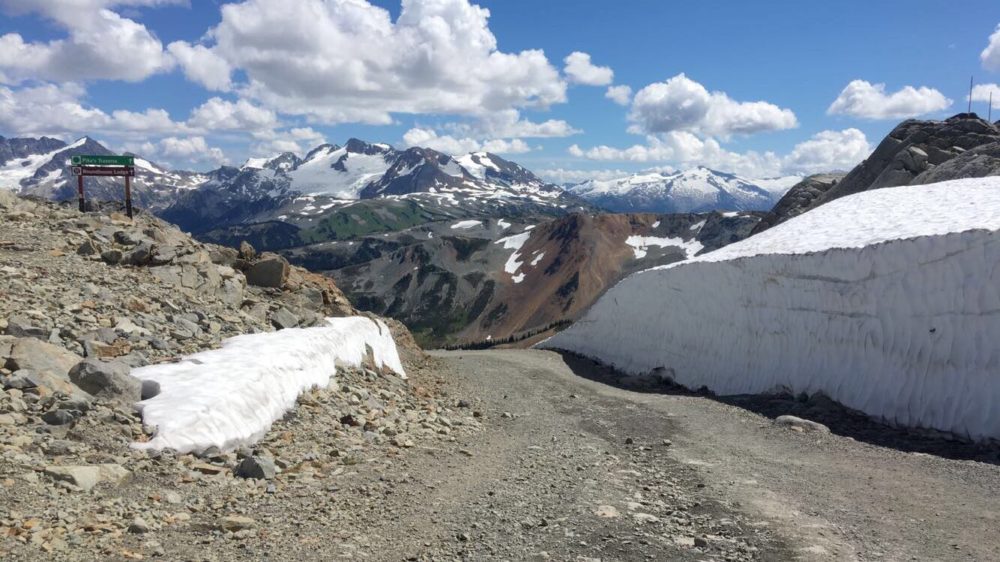 After Whistler I made my way to Jasper. Because I was driving by myself I took my time.
My first stop was Joffre Lakes and oh my god! So worth the visit and walk up! I spend a couple of hours at the lakes so I was happy I had a Motel halfway to Jasper.
Joffre Lakes
Joffre Lakes
In Jasper I did the typical touristy things but oh so beautiful! Unfortunately I booked everything pretty late so there was no reasonable hostel or hotel available in Jasper that meant I had to drive to Hinton to stay the night and drive back to Jasper. Bit of a wast of time but I had no choice. (Hinton is a 30 min drive from Jasper)
When I was done exploring Jasper I took a day to drive down to Banff but if you want to see more on the road you can also do it in two days or more.
Lucky there was accommodation left in Banff but I had to switch hostels halfway, which wasn't so bad because they were right next to each other, haha.
Consolation Lake
Lake Louise
Peyto Lake
Emerald Lake
After 12 days of driving and exploring I had to drop off my rental car back in Vancouver.
I had one week left in Vancouver before flying back home. I already spend 2,5 months in Vancouver so I didn't really knew what to do because I already did everything!
I did explore Stanley Park on bike instead of walking and went back to Lynn Canyon. Because it was also my birthday week I decided to visit my friend Sean in Seattle and have a birthday lunch. I love Seattle so I didn't mind going back ;-).
Inukshuk, English Bay Beach

Crab Park
Seattle Skyline
And now I am back home trying to adjust back to reality and finding a steady job and place to stay. I have a job right now but not enough hours, which is also frustrating. So any tips are welcome 🙂 😉 !
I hope you enjoyed my little recap of my summer in NY and Canada.
Of course I will write more detailed blogs about my adventures 🙂
See you Saturday!
Let me tell you about my summer.



Let me tell you about my summer. Let me tell you about my summer. Let me tell you about my summer. Let me tell you about my summer. Let me tell you about my summer. Let me tell you about my summer.