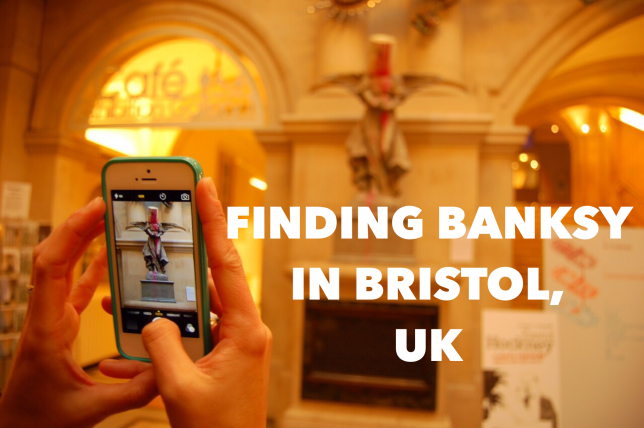 Have you ever heard of Banksy?
Maybe you have heard of the 'Girl with the balloon'?
Well if you have, Banksy is the street artist that made the famous 'Girl with the balloon'.


His/Her rival put the blue pant on his/her art.
No one really knows who Banksy is but they do know he/she grew up in Bristol, UK. That's why you can find lots of street art of him/her around Bristol.
So when I met up with my friends in Bristol last March we wanted to go look for Banksy's art. They have painted over some art but there is this app that you can download and on there you can find the places where there is still art and the ones that have been painted over. I like this app because you will just walk past some art of his/her without knowing it!

Did we find a new Banksy?

There was one on the little boat but it has been painted over.
Found in the Bristol Museum and Art Gallery.
We were on a time schedule so we didn't see lot of art but it was still fun to go look for it.
Have you every heard of Banksy and seen a real one? If so, where and which one?