Last year around this time I was enjoying exploring Vancouver and because it is the Holiday season Vancouver has lighted their city up with Christmas lights. If you like Christmas lights, like me, then you will enjoy this very much.
In this post I will be talking about the places I have visited to see the Christmas lights in Vancouver and yes I have been back a couple of times. 😉

Christmas lights in Vancouver
Bright Nights
During the holiday season the Stanley Park Train Plaza is lit up with three million twinkling lights by the BC Fire Fighters! You can take a train ride through twinkling lights and live performances. During the day the train ride is $6, no live performances, and at night $11.
Viewing the light display is free but donations are very welcome. All donations go to the BC Professional Fire Fighters' Burn Fund.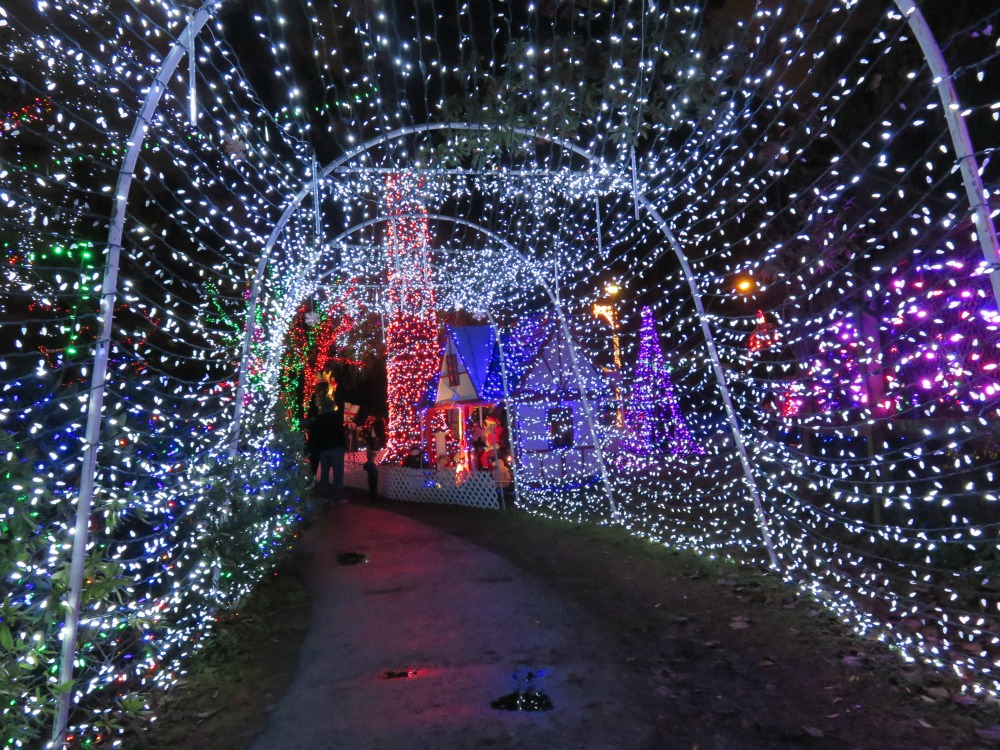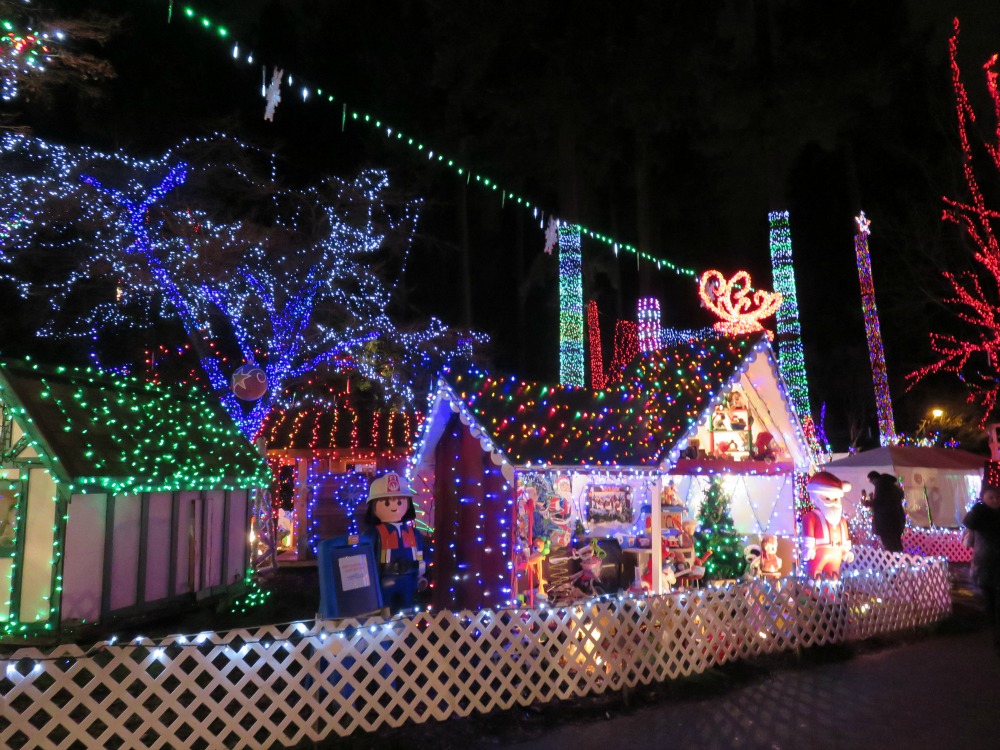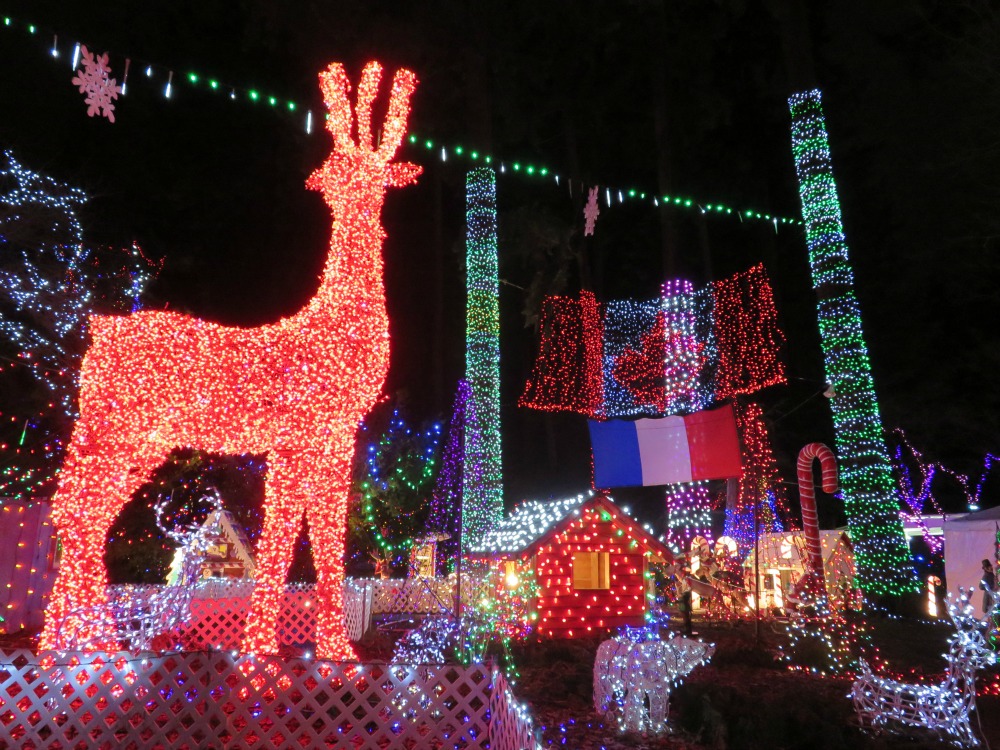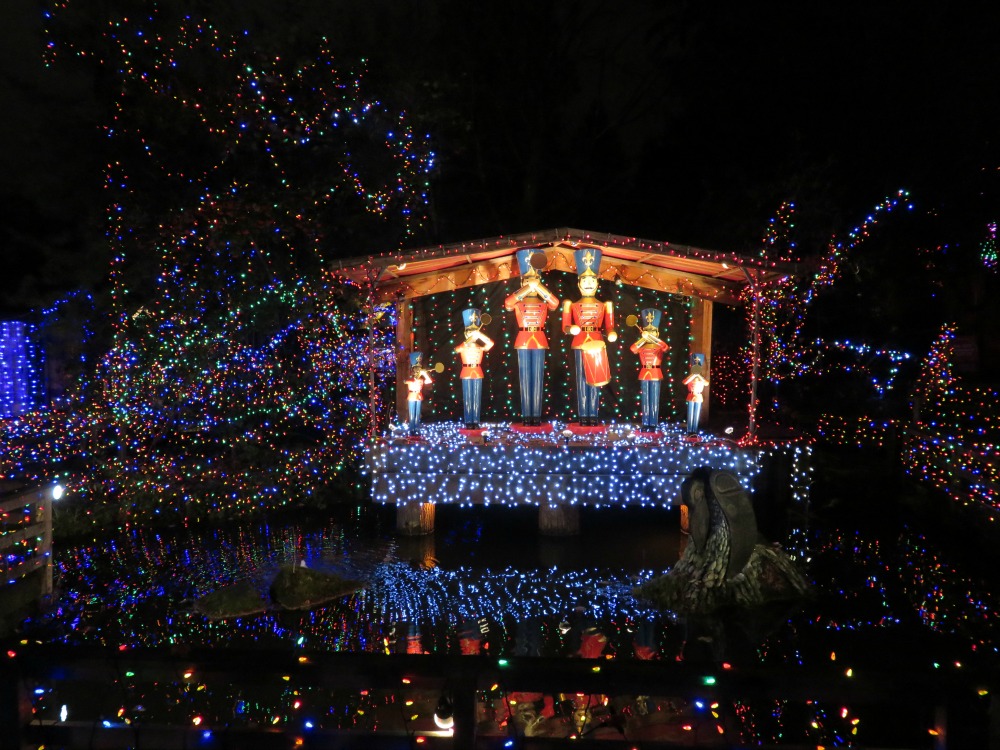 Where: Located on Pipeline Road in Stanley Park
When: November 28, 2016 to January 1, 2017. (Closed December 25)
Price: By donations ($4 suggested)
Website: http://vancouver.ca/parks-recreation-culture/bright-nights-train.aspx
Capilano Suspension Bridge, Canyon Lights
You can visit the Capilano Suspension Bridge whenever you want but from November 24, 2016 to January 8, 2017 they light everything up with all different lights!
At 4pm they will switch on the lights but they close the boardwalk off at 3pm and because the tickets are quiet expensive, well that's what I think, I would recommend going to Capilano a bit early to discover the park in day light and then at night with all the lights on.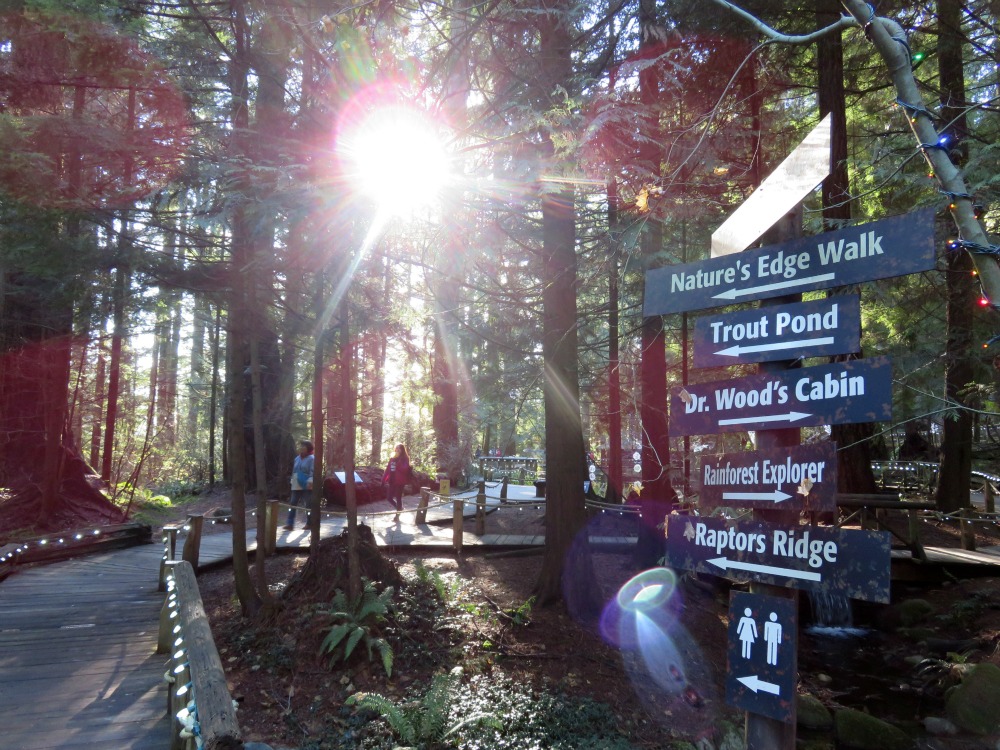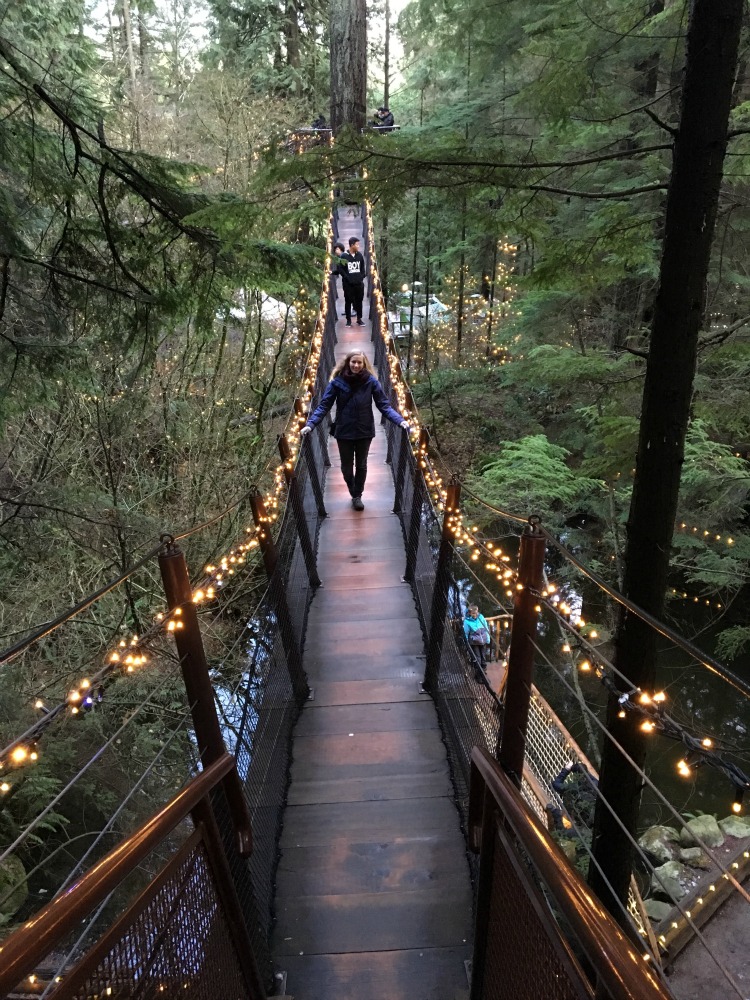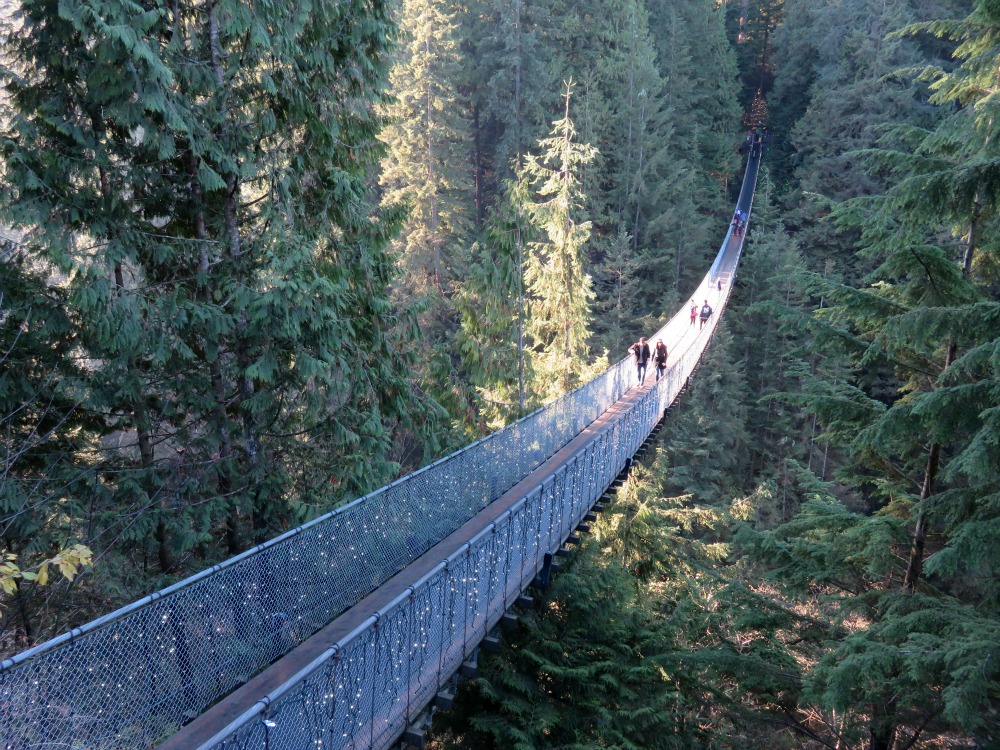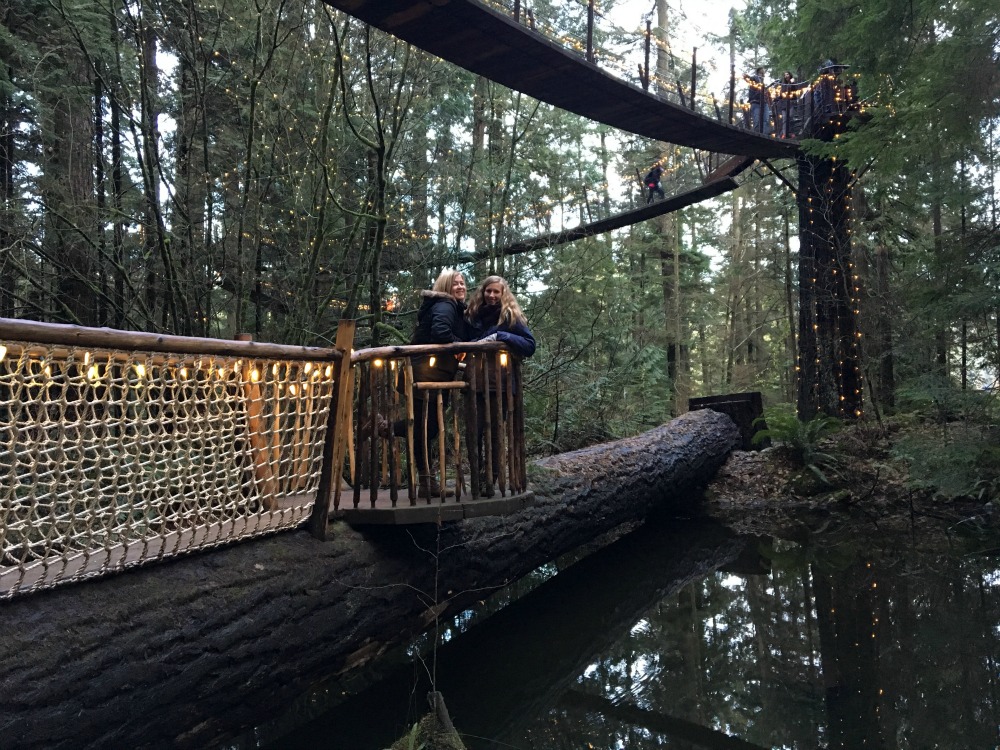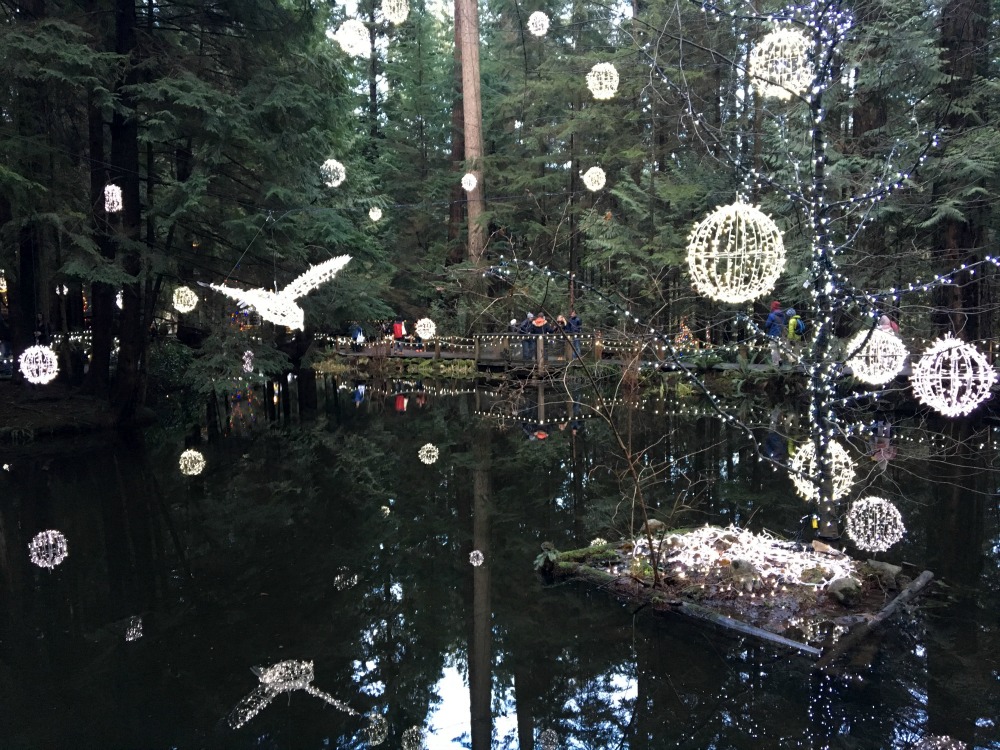 Where: Capilano Suspension Bridge, 3735 Capilano Rd, North Vancouver, BC V7R 4J1.
Free shuttle bus from downtown.
When: November 24, 2016 to January 8, 2017. (Closed December 25)
Price: Adult: $37.95
Website: https://www.capbridge.com/explore/canyon-lights/
The Canadian Trail
The Canadian Trail is located at Canada Place.
Here you will find the historic window display from the popular Woodward's department store, 1960. The window displays are all handcrafted!
This is a perfect place to take kids to. There is a Rudolph's Theatre, a craft corner and there are all kind of different decorated Christmas trees.
Here you won't see much of lights as the other places but it is definitely worth a visit.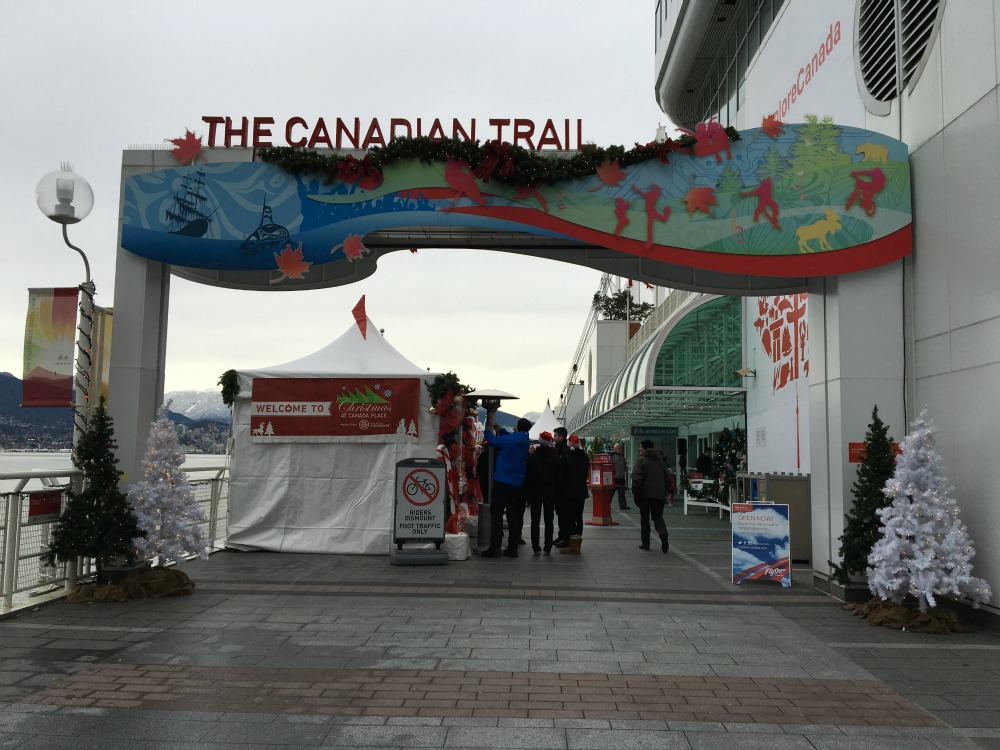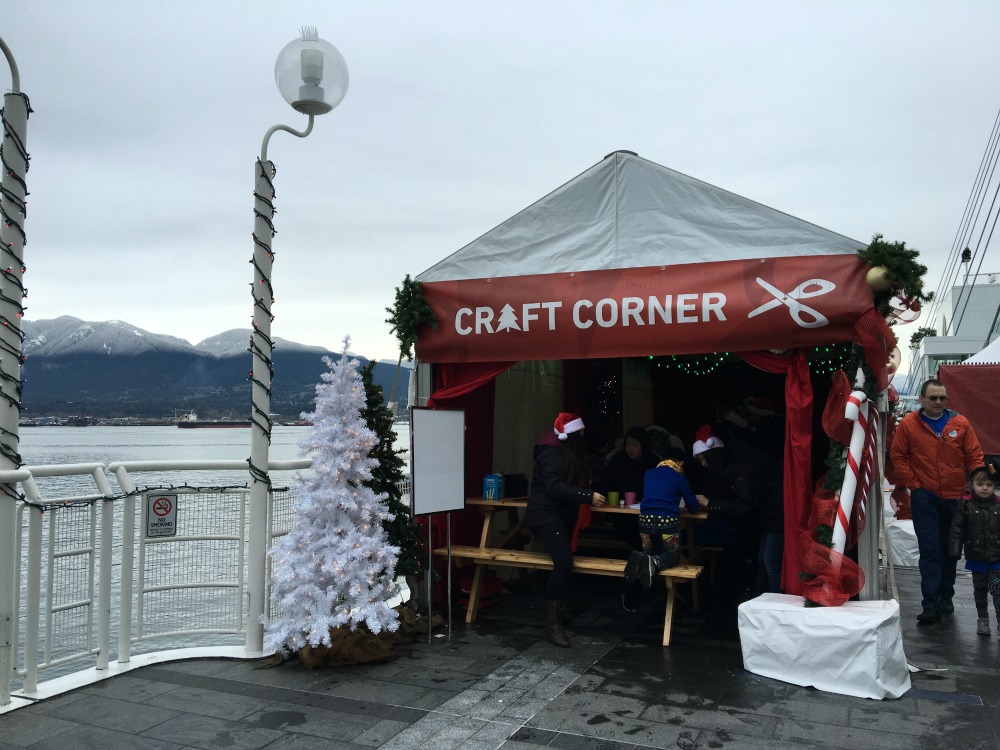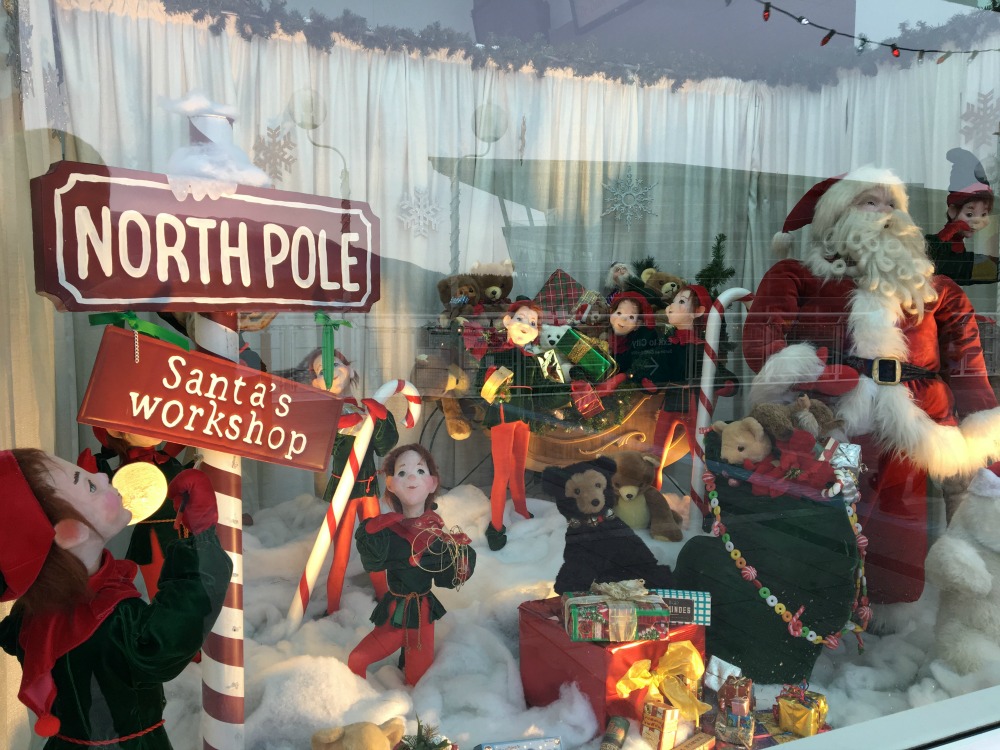 Where: Canada Place on The Canadian Trail (west promenade)
When: December 16 to 30, 2016 (Closed December 24 & 25)
Price: Free, donations are welcome.
Website: http://www.canadaplace.ca/events/christmas/
Downtown
Just walking through downtown Vancouver and the suburbs you will find lots of lights you can enjoy and the best part?! It's free!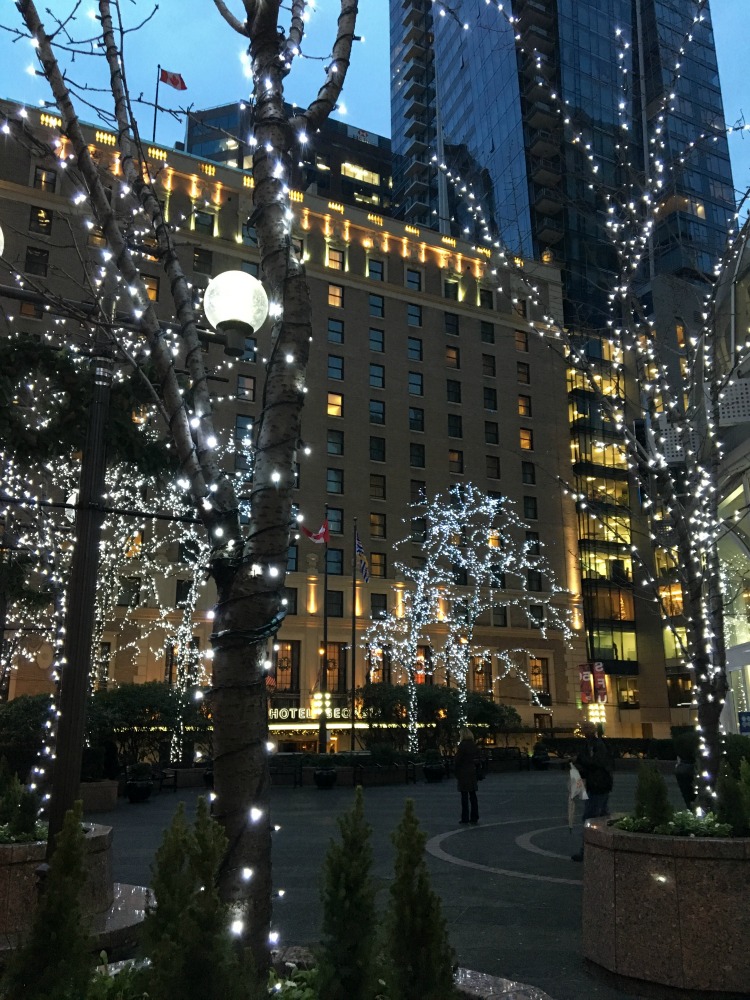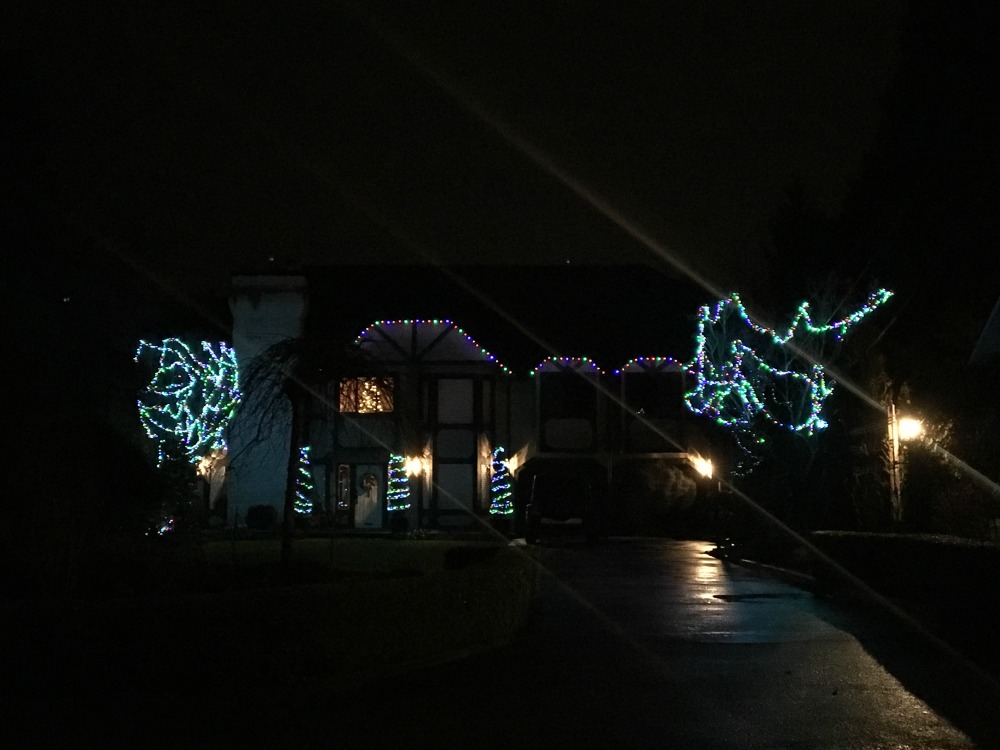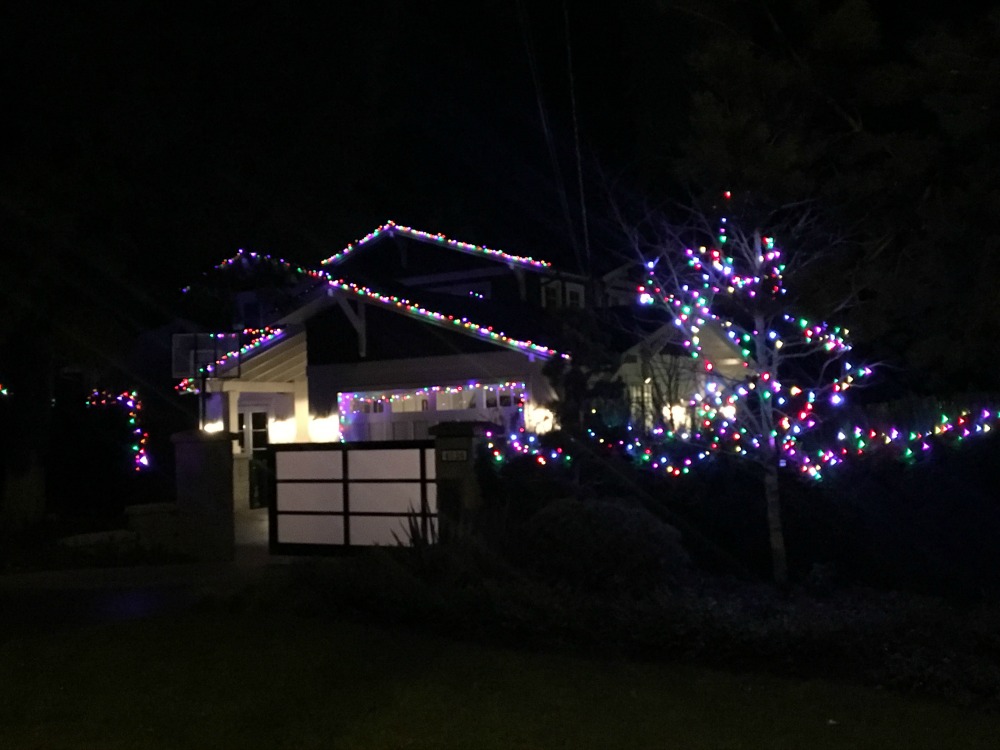 Where: In whole Vancouver, downtown, suburbs,…
When: Starting from Thanksgiving or when people start decorating their houses.
Price: Free
Festival of Lights at VanDusen Botanical Garden
At the VanDusen Botanical Garden they have the Festival of Lights. They light up the whole garden. You can enjoy the garden during the day and stay till the sunset to enjoy the lights.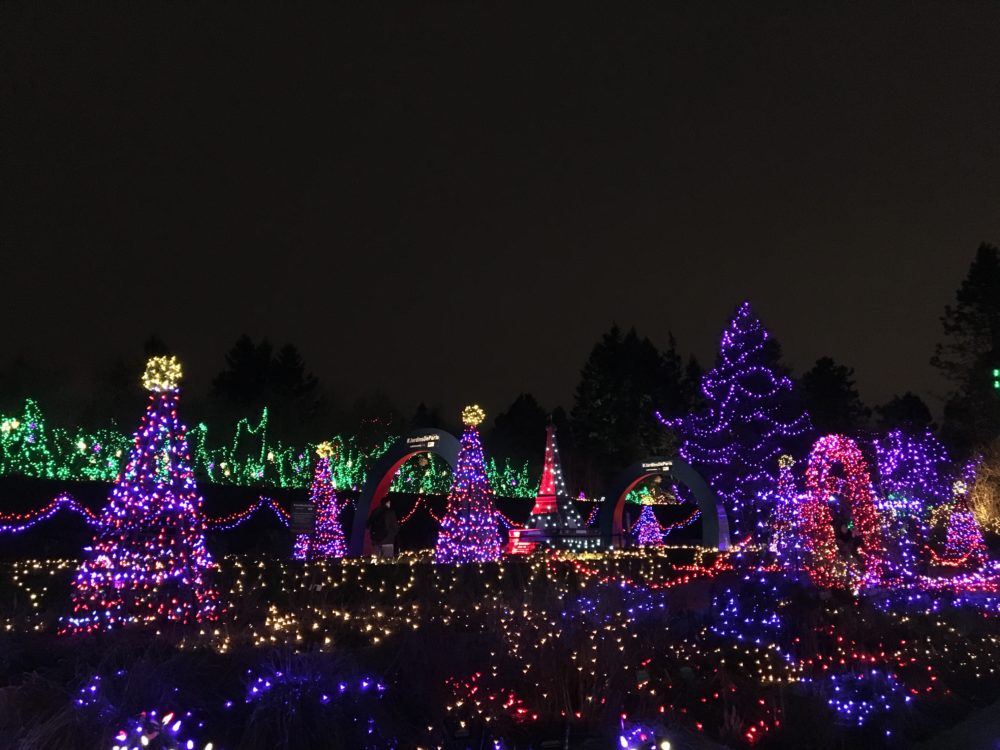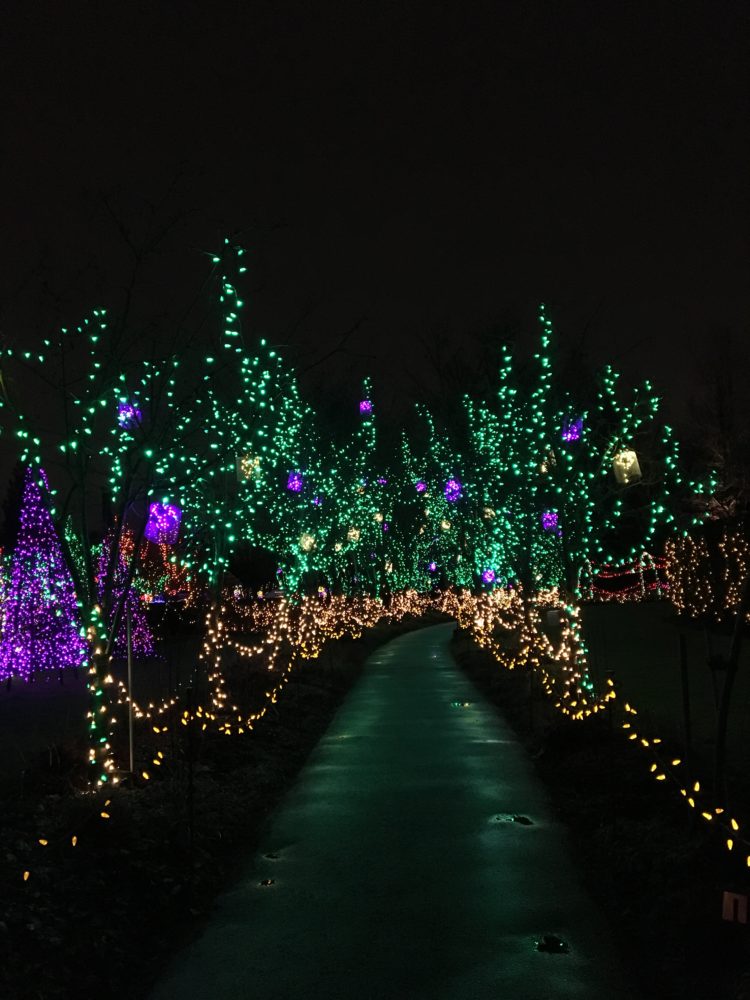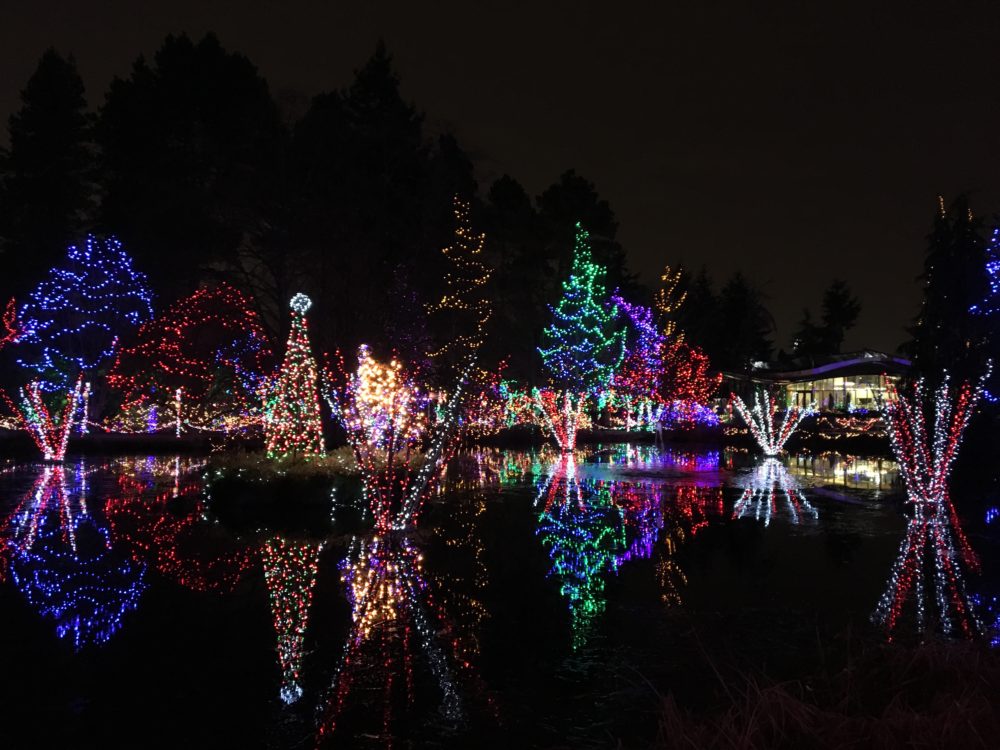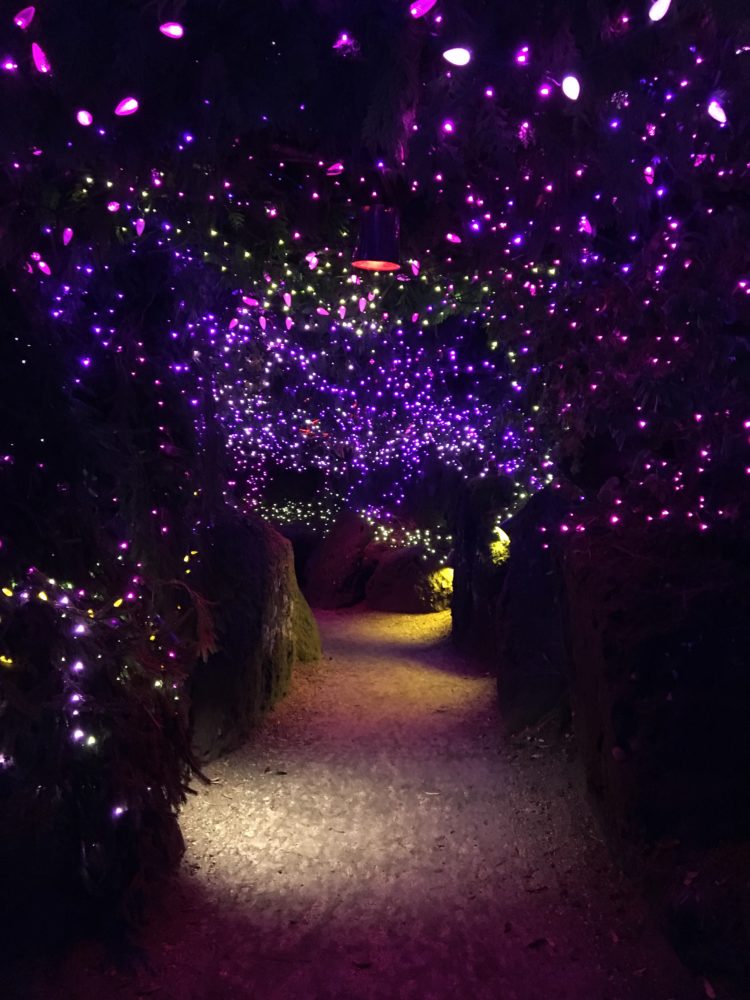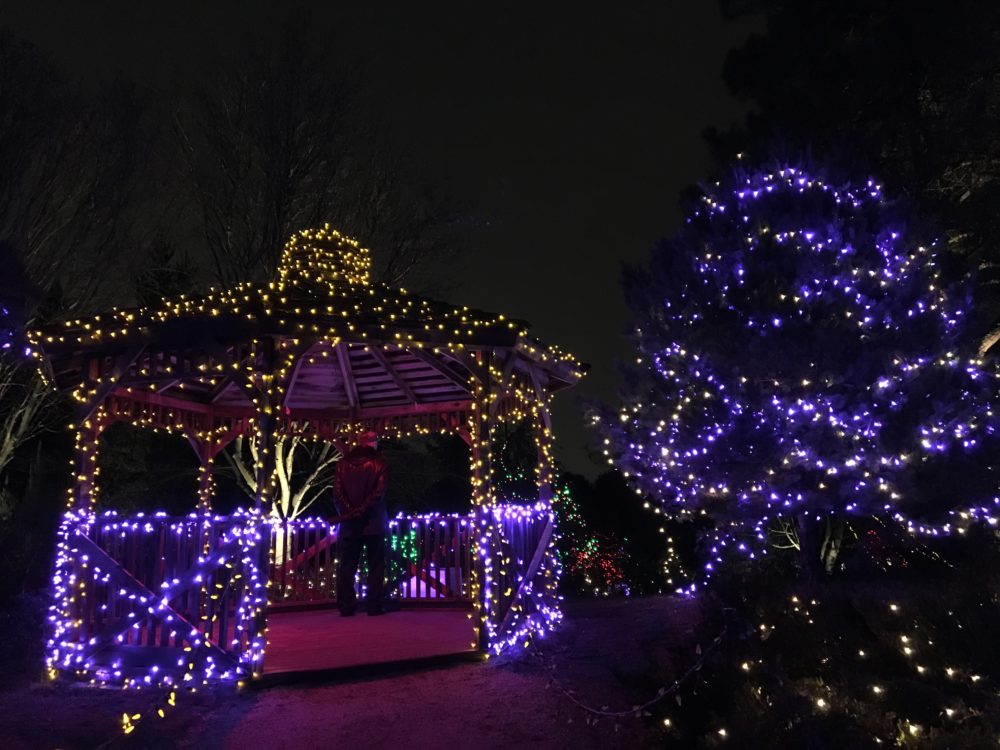 Last year the ticket also included entrance for the Enchanted Nights at Bloedel Conservatory at Queen Elizabeth Park, which is just around the corner of VanDusen Botanical Garden. However, I am not sure if the Enchanted Nights will be back this year. I hope it does because it was pretty cute.
Enchanted Nights is a miniature world of artisan fairy and sprite villages with magical lights, holiday music, and live entertainment set amongst the dome's tropical plants and exotic birds. Perfect for little kids!
Where: VanDusen Botanical Garden: 5251 Oak Street, Vancouver.
When: December 1 2016 till January 2 2017
Price: Adult: $18,50
Website: http://vancouver.ca/parks-recreation-culture/festival-of-lights.aspx
Will you be seeing Christmas lights this year? If you do, where will you be seeing them?
Last update: December 3, 2016