Are you going on a (Christmas) holiday soon but hate/dislike the airport? I certainly do!
I love traveling, exploring new places and so on but I hate getting there. The airport is the place I dislike the most. There are always people annoying me or it is way too busy for my taste.
To make boarding a lot easier I always do the same thing so I have decided to give you my airport hacks!
And I hope this will help and make your airport experience a lot more easier and less stressful!
Even when you are already on holiday. Try these airport hacks out when you are flying back home and let me know how it all go.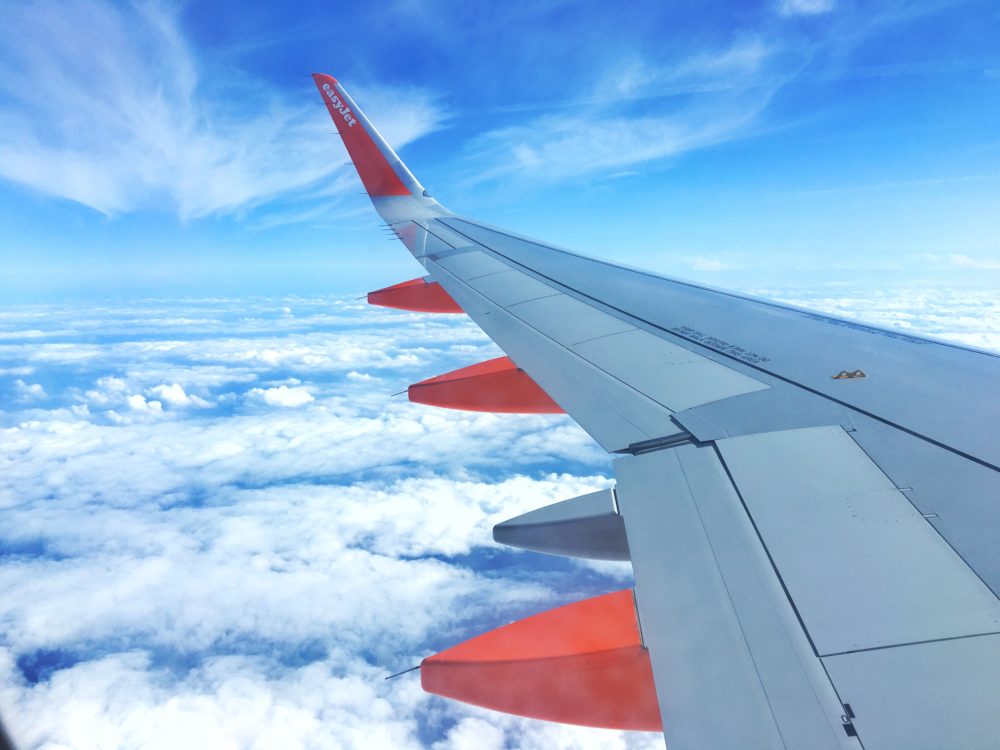 No one likes busy airports so if it's possible try to fly red-eye. Being on a night flight will give you less airport stress and it will save you money on a hotel room! Because you are on a night flight you will arrive in the morning and will have a full day of exploring. You can even squeeze a nap in there if you are too tired.
If you are like me and don't like to rush at the airport make sure you arrive a bit earlier than normal. You will feel so much more relaxed when you know you have enough time to go through security and finding your gate, which can be far sometimes.
Have all your information/papers ready for immigration
When going through security or customs it's always nice to have your passport and important documents ready to show. Nothing is more annoying to wait behind someone who has to look for all his or her documents.
Store all loose items in your carry-on before entering security
Remove all loose items from your pockets and store it in your carry-on before arriving at the airport security. When you do this beforehand it will give you less stress and you will avoid delays.
Keep your laptop in an easy to access place
To make it all go smooth at the airport security make sure you keep your laptop, iPod, kindle and/or liquids in an easy to access place because you will need to take those all out of your carry-on.
Bring an empty water bottle
Buying water/soda at the airport cost a lot of money. So bring an empty water bottle to fill it up ones you passed security.
You can also freeze your favorite drink and take it through security but keep in mind it has to be totally frozen.
Find a quiet gate to relax before boarding
If you have enough time, go find a quiet gate near yours so you can unwind, sit and relax until boarding. But make sure you don't miss your flight!
You can also make use of the free wi-fi in the meantime but not all airports offer free wi-fi. If they do offer free wi-fi and it's only 30 minute or 1 hour and your time is up delete your history and try again! 🙂
Carry a portable battery charger
You can charge your phone anywhere at the airport but most of the time they are all taken or there is no more seat nearby. That's when a portable battery comes in handy! It will also help you a lot during your travels so it's kind of a win win situation!
Give yourself enough time on connection flights
Nothing is worst then being on your first flight and knowing you only have an hour to your connection flight. Believe me, been there, done that!
So make sure you have enough time for your connection flight and you won't be too stressed when your first flight doesn't leave on time.
If you think your luggage might be close to your airline's weight limit you can wear your heaviest clothes on the plane.
This will definitely come in handy when you are flying back with to many souvenirs ;).
Pack your own (healthy) snacks
Pack your own snacks if possible because buying snacks at the airport can be very expensive! Plus you will always have something you like. But please don't pack something that smells because you don't want to sit next to a person that eats something that smells either.
Don't forget to check if you are allowed to bring it through security.
Switch your contacts for glasses
If you wear contacts, like I do, you will notice your eyes getting really dry ones in the air. So switch your contacts into glasses when you have the time. This will feel so much more comfortable! You can also fall asleep without having that awful feeling when you wake up with contacts in your eyes!
Wear socks and bring a scarf or sweater on the plane
I always wear something comfortable on the plane but I always make sure I am wearing warm socks and a sweater, or something similar, because it always gets so cold!
What I also bring on the plane is a light scarf. You can use it as a pillow but you can also use it during your travels.
Also! Check out my blog post about 'how to survive a (long) flight'. Maybe this post can help make your flight a bit easier!
I hope I helped you with these airport hacks. If you know any more airport hacks please let me know in the comment below!
airport hacks airport hacks airport hacks airport hacks