A while back I wrote about 11 FREE things you can do in Sydney because who doesn't love doing things for free?! But there is so much to see and do in Sydney that I decided to make another post about the other things I did in Sydney. However for these ones you have to pay one way or another.
So here are another 11 must things to do in Sydney!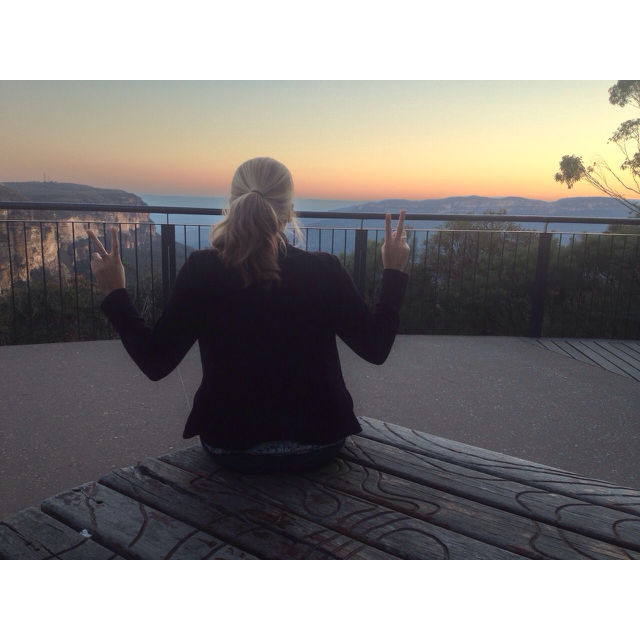 1. Taronga Zoo
I wasn't sure if I wanted to visit this zoo because I already done so many in Australia and very recent, but my host mom told me it was definitely worth a visit. So after a lot of thinking, because I was a backpacker and was on a budget, I decided to visit the zoo and I didn't really regret it. I just had to wait a bit longer between zoo's, haha.
But the zoo has one of the most amazing views, which took my breath away.
When you are in Sydney and you love animals I would recommend going here!
Did you know Taronga Zoo officially opened on 7 October 1916?!
Address: Bradley's Head Road,
MOSMAN, NSW 2088 
AUSTRALIA
Phone number: +61 (0)2 9969 2777
Prices: Adults: $46, Child (4-15 y): $26
For more prices click here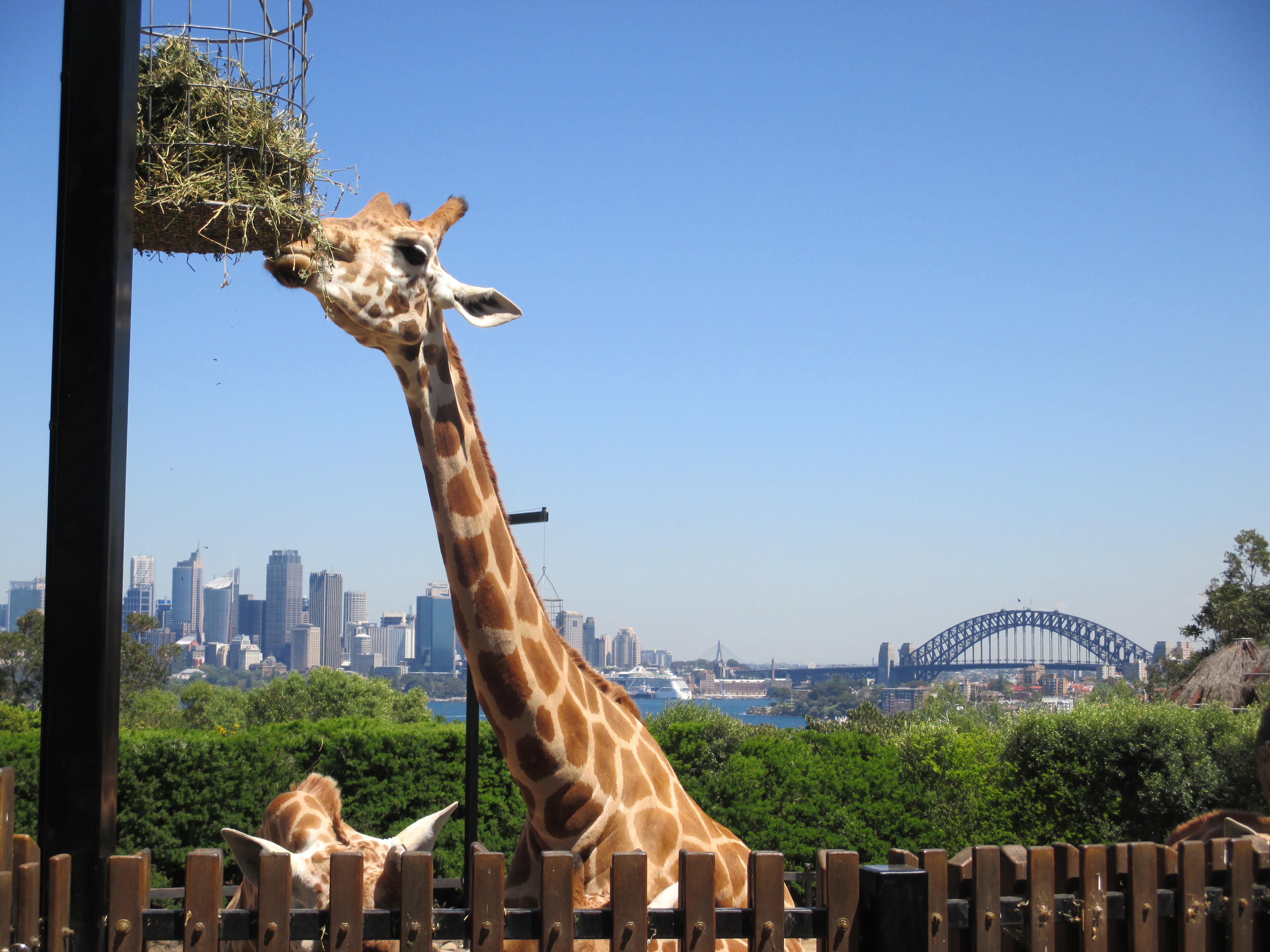 2. Harbour Bridge Climb
In my previous post I told you how it took me forever to decide if I wanted to do the Harbour Bridge climb or not. Even though it was a bit expensive I did not regret doing the climb and if I am ever back in Sydney I would do it again but then a different climb.
I think the climb has to be on your list when you visit Sydney.
Did you know that over 2,75 billion people have climbed the bridge?!
Address: 3 Cumberland St, The Rocks, Sydney.
Phone: +61 (2) 8274 7777
Prices: prices are different for each climb. Click here for more info.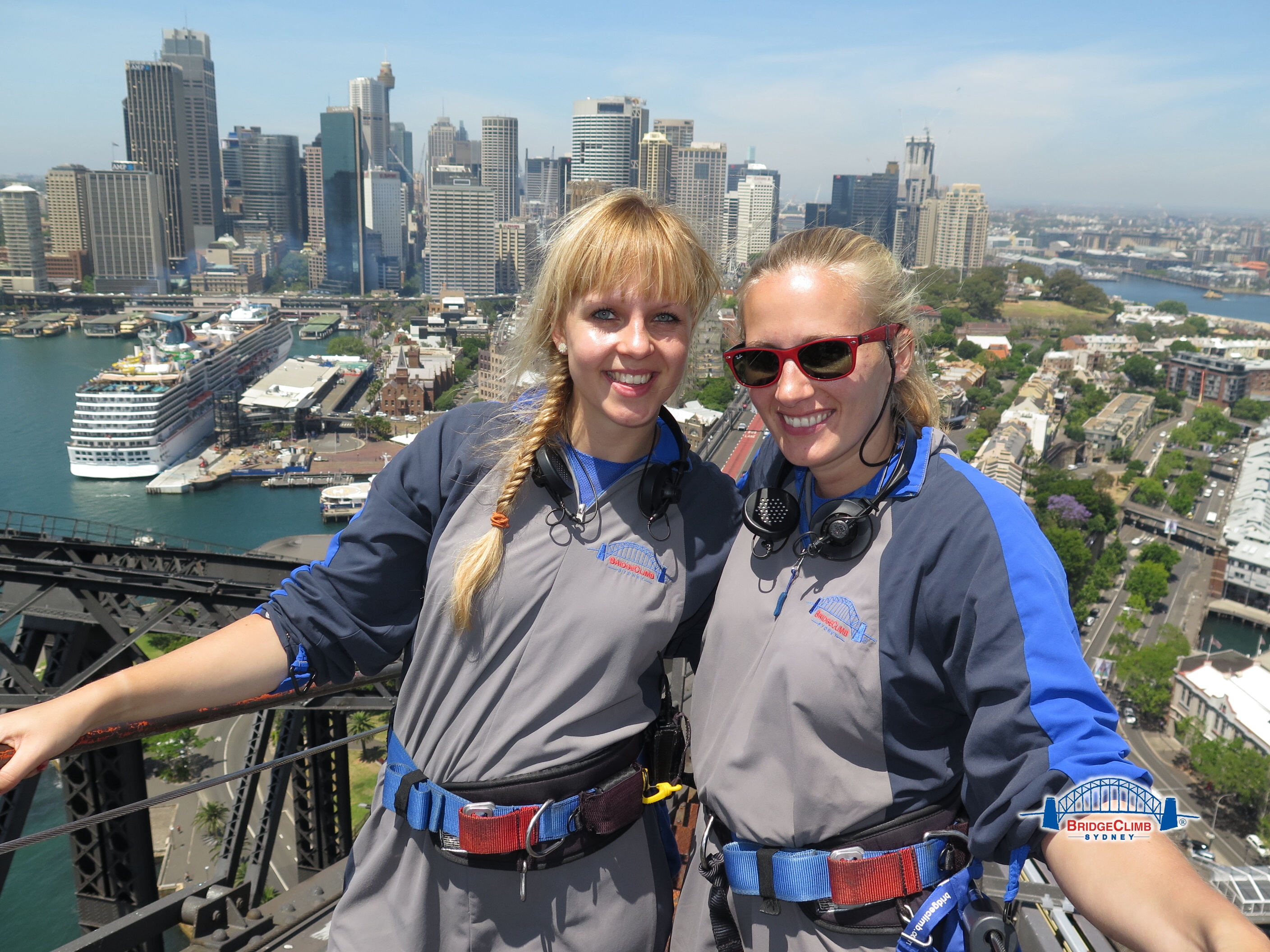 3. Pylon Lookout
The Pylon lookout also has an amazing view of the Opera House and the Harbour Bridge. From here you can see the people walking on the bridge. When you book the Harbour Bridge climb you will also get a free ticket for the lookout but you can also buy a separate ticket.
If you still think the Harbour Bridge climb is too expensive I would highly recommend doing on the Pylon lookout. You will not regret it!
My friend, Liesbeth, and I took a billion of pictures from here.
Did you know you have to walk 200 stairs to get to the top?!
Address: located in the South East Pylon of the Sydney Harbour Bridge.
Phone: +61 (0)2 9240 1100
Prices: Adult: $13.00. More prices.



4. Opera House Tour
I still regret not going to a concert or a performance in the Opera House but I don't regret doing the Opera House summer tour. The Opera House has so much history and so beauty that you have to take a look inside one-way or another.
Did you know that the architect Jørn Utzon had a conflict with the new Minister, resigned, packed his bags and never came back to Australia?! things to do in Sydney
Address: Bennelong Point, Sydney NSW 2000, Australia
Phone:+61 2 9250 7111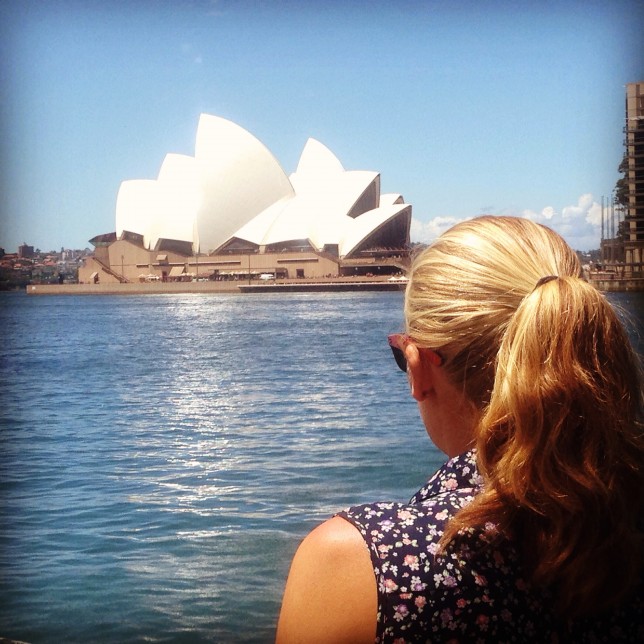 5. Luna Park
Walking through Luna Park is free but if you want to do any rides you have to get tickets for it. Lena and I just walked through Luna Park and had some food.
I also think Luna Park is more for little kids but it is definitely worth visiting.
Luna Park also holds concerts and other events so keep an eye out for that!
From here you also have an amazing view from the Harbour Bridge and the Opera House.
Did you know Luna Park opened its doors on October 4th 1935?!
Address: 1 Olympic Dr, Milsons Point NSW 2061, Australia
At Milsons Point, under the northern end of the Sydney Harbour Bridge.
Phone: +61 2 9922 6644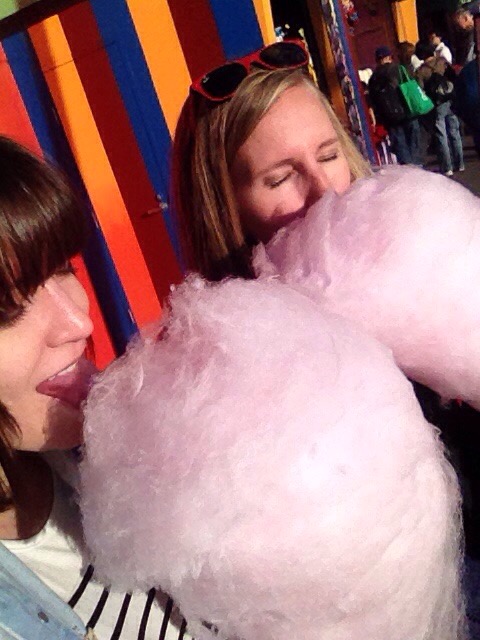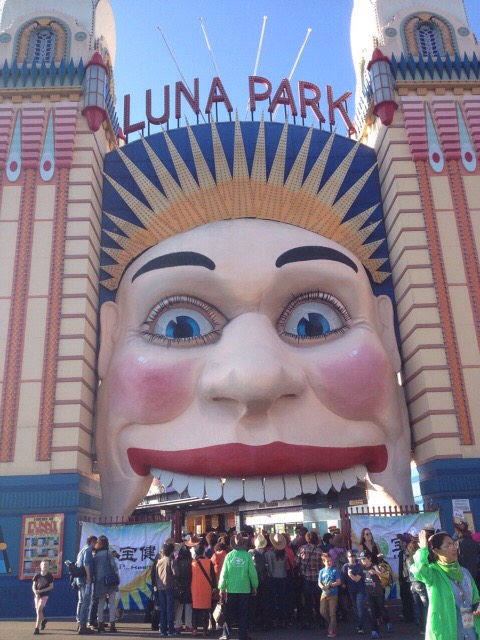 6. North Head Sanctuary walk
Remember when I talked about my unexpected walk from Manly to North Head without me knowing what I was actually doing? I have to admit this was one of the most fun unprepared walks I have ever done. I don't regret it at all, except not bringing enough water, haha.
If you want to know more about the history of North Head and not being surprised when you see a bunker and gun emplacements, like me, you can always take a tour ($7, only on sunday).
Did you know that at the Third Quarantine Cemetery over 240 people were buried between 1881 – 1919?! From here there is a beautiful view of Sydney's skyline. things to do in Sydney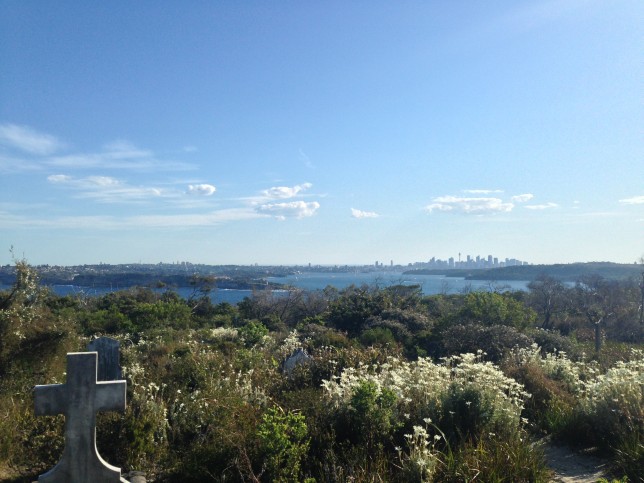 7. Blue Mountains
The Blue Mountains is a National park and free but getting there and taking the scenic cableway will cost you money. You can also book a tour if you want a guide.
Personally I like to explore things by myself. things to do in Sydney
I would recommend seeing the Three Sisters and then walk down the giant stairway because believe me you don't want to walk those stairs up! My friend has done it and I am happy I wasn't there when she did, haha.
When you get down turn right and walk straight ahead until you come at the scenic walkway. Here you can take the steepest railway back up and then walk back to the train station.
Did you know that every year people get lost in the Blue Mountains?! That's why you always have to stay on the path.
How to get there: Take the train from Central station to Katoomba station (Blue Mountains Line). Then it is a 30 minute walk to the Three Sisters.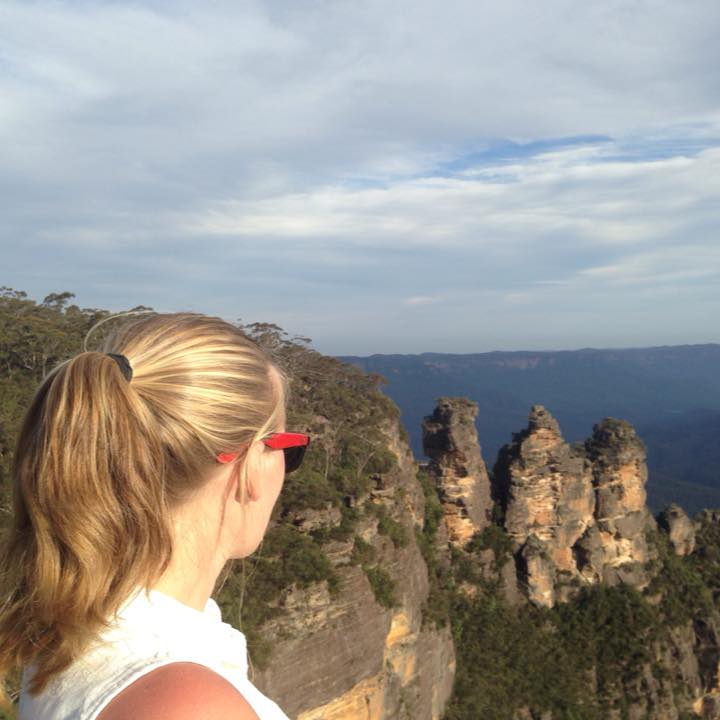 8. Cockatoo Island
The UNESCO World-Heritage-listed Cockatoo Island is just a short (ferry) ride from the CBD. The island was first a convict prison, then an industrial school for girls and last Australia's biggest shipyard.
Walking around the island is free but if you want to learn more about the history I would recommend getting an audio ($5) from the information center. The audio tour takes around 1,5 hour and I think it is worth the $5. You can also do guided tours ($16 per person, $12 per senior) but these are on demand and the tour takes between 60-90 minutes.
Did you know you can stay the night at Cockatoo Island?! Check out the prices and accommodation here.
How to get there: the Parramatta River service (F3) from Circular Quay.

9. Sydney Tower
You can find the Sydney tower in the shopping street of Sydney. Making your way up you will find very expensive shops then you get to the food court. Here you make your way to the entrance of the observation deck where you buy your ticket. Before heading to the observation deck you can read all about the history of the tower after that you get to see a 4D movie. After the movie you to go into an elevator and at 260m you can get an amazing view from Sydney. things to do in Sydney
If you want you can also do a Skywalk this is an outdoor tour that is 268 meter above Sydney! I have only done the observation deck. You can also go outside and experience the wind from up there and that was insane! So I don't think I would be brave enough to do the skywalk!
Did you know the Sydney tower is the highest building in whole Australia?!
Address: 100 Market St, Sydney NSW 2000, Australia
Phone: +61 1800 258 693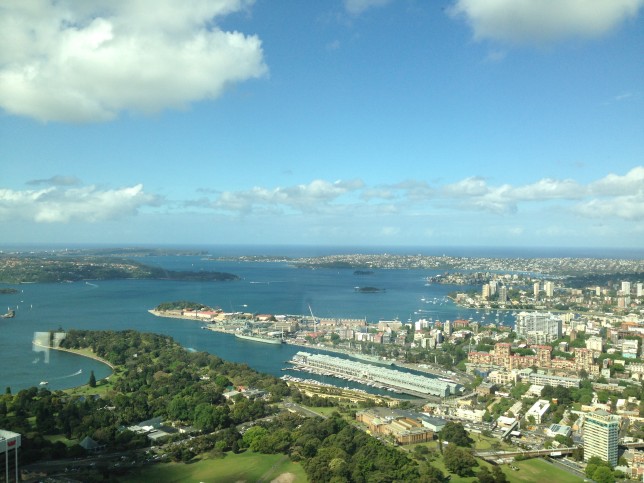 10. Madame Tussauds
I think we all know Madame Tussauds. If not, well here you can find famous people out of wax, haha. I have been to the one in New York City, Bangkok, Amsterdam and London so I was curious about the one in Sydney. things to do in Sydney
Lena and I had a fun time being silly with all the wax people.
Did you know there are 20 Madame Tussauds around the world?!
Address: Aquarium Wharf, Darling Harbour, Wheat Rd, Sydney NSW 2000, Australia
Phone:+61 1800 205 851
Tickets click here.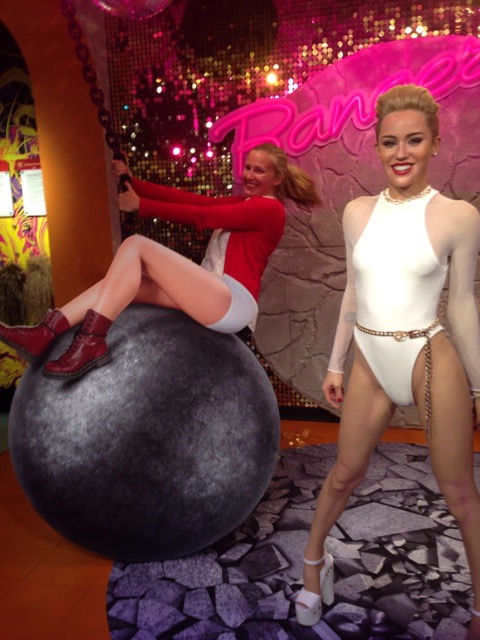 11. Sea life Sydney Aquarium
When I was younger I had an aquarium so I am still fascinated by all the fishes and I still yell 'I had that one!'.
I have been to lot of aquariums around the world so Sydney had to be on my list of course.
The thing I liked here was that kids could draw a fish and then a staff member put it in the computer and then the kids could see their fish swim by. I thought that was pretty cool.
Did you know the Sydney Aquarium was opened in 1988 and is one of the largest aquariums in the world?!
Address: 1-5 Wheat Rd, Sydney NSW 2000, Australia
Phone: +61 1800 199 657
Tickets click here.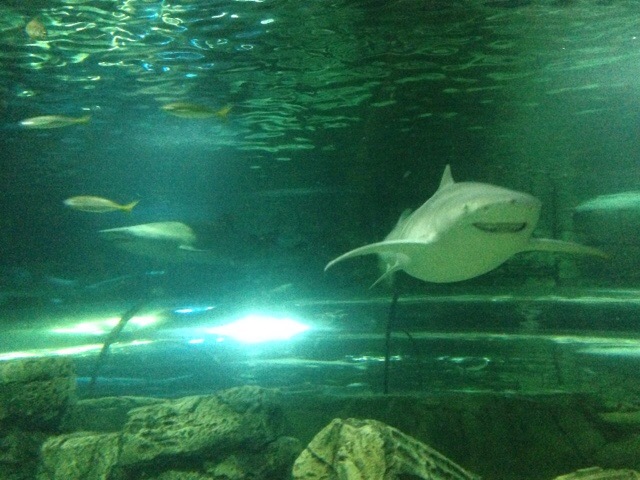 TIP
You can buy a combo ticket for the Sydney Tower, Madame Tussauds, Wild Life and Sea Life Aquarium.
Make sure you check out all the different offers because you can save a lot of money! things to do in Sydney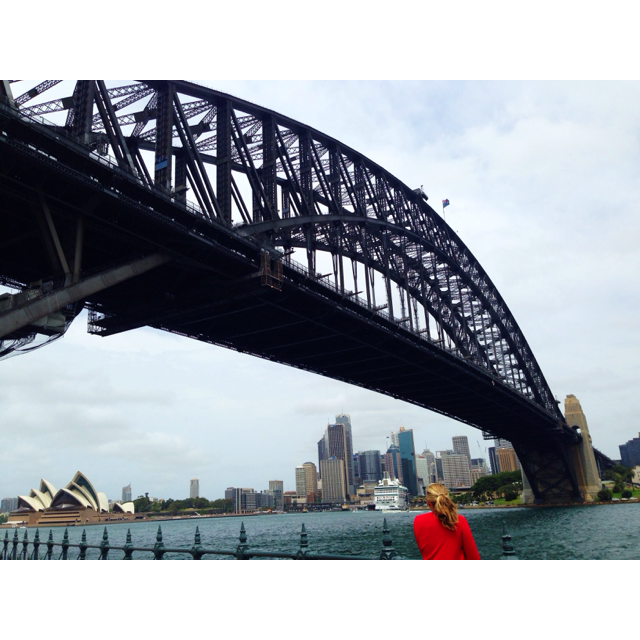 These are my 11 must things to do in Sydney.
Which activity would you like to do if you were in Sydney?