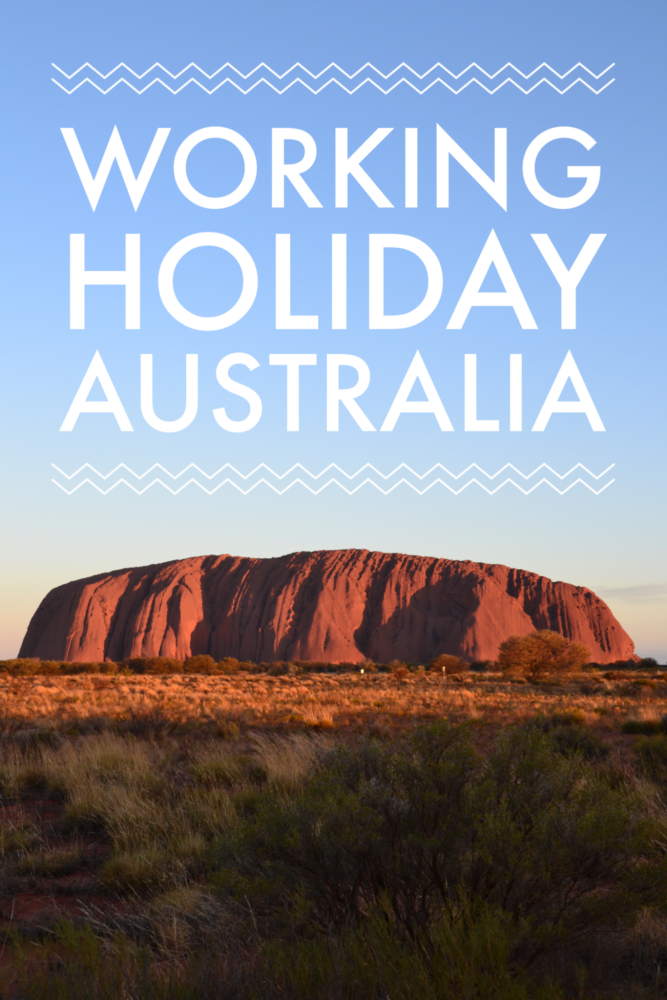 From February 3rd 2014 until January 31st 2015 I did a working holiday in Australia. So I have lots to talk about!
That's why I will be talking about my adventures and tips in a couple of posts.
I did had/have a website where I posted pictures and stories for my friends and family but I never talked about how I got there (planning wise), which agencies I used est.
My first post will be about what I had to do to get into Australia and what you have to do when you are in the country.
I have to admit that I was very lazy and just hired an agency to do all of this for me but it is easy to do yourself and eventually I had to figure stuff out on my own anyway.
This agency arranged my visa, flight, bank account, SIM card and booked my first week in Australia. In Australia they also helped me with my resume, tax file number, job applications and so on.
Before arriving
First you will need a valid passport before you apply for your visa. You can do that in your Town Hall or your embassy. This takes some time.
I had to renew mine because my expiration date would have been when I was in Australia.
When that is sorted out apply for your visa here. Don't forget to read the requirements. Keep in mind that you have to pay around 365 AUD for your visa. I know this is a lot but it will be worth it. For me it took 4 days to get approved, but it can take up to 4 weeks or longer.
When your visa is approved you will get an email. Print this email out because it is possible you have to show customs the approval.
You also need some 'pocket' money. Australia wants you to have 4000- 5000 AUD on your bank account so you can survive the first couple of months. It is possible that they ask for proof (recent bank statement) when you get into the country. They didn't ask me.
Book a hostel/hotel before you go. If customs asks you questions this will make it easier because you have a plan and lets face it. It's just easier to have that sorted out before you arrive then look for a hostel/hotel after a 30+-hour flight.
I flew into Sydney and stayed in the hostel Wake Up. This hostel is clean, central and has security.
Arriving
Transportation
Because my first week was all planned out I also had a shuttle bus from the airport to the hostel.
But it is very easy to get into the city with public transportation. There is a train (airport line) that goes straight into the city, which goes often. You can pay with a paper ticket or get an Opal card. On an Opal card you can put money on if you are going to use the public transportation regularly. You will save money with this!
Bank account
I got a bank account at Commonwealth Bank. Lots of backpackers/working holiday use this bank. These banks are everywhere and that's good because if you want to take out money and it's not from the same bank you have to pay a fee and because they are everywhere you just have to look around.
They are also very helpful even overseas but you can always check out other banks and look what is best for you.
To get an account, just go inside. Tell them you have a working holiday visa and would like to open an account and they will be happy to help you.
Like I said before this was all taken care for me. The only advantage I had was that I had my card the day after I arrived and, of course, 'all' the paper work.
Tax file number
If you are going to work you need a tax file number. You can apply for this online and it is very easy to do.
You need this number when you have a job.
Superannuation
Besides a tax file number you will also need a superannuation (super) when you are working. You are probably wondering what that is. To make it short; with this you will be saving up for your retirement and you also wonder why we as backpackers need this and I am still wondering this but it's the law and we just have to accept it.
When you open your bank account you can also ask for your super. You will get some papers that you need to give to your HR when signing your contract.
When I was signing my contract they also offered to do the super through them. I am not sure if this is possible with every job but it's also easier to already have the papers.
You can also get this money back when you are out of the country and your visa has expired. It will take some time and you have to pay tax for this. I am still arranging mine.
Phone
Make sure your phone is SIM lock free! This will make everything so much easier.
I used Optus and was very happy with it. I almost had everywhere service. Except in the outback but this was on the road. Where we stayed I had full on service.
People say that Telstra has more service in the outback but my friend on tour only had some service on the road when I didn't.
Both are really good. There are other providers as well so take your time to figure out which provider suits you best. I first started with Virgin because I got this through the agency but switched provider because my service dropped constantly and my 3G was very slow.
I hope this wasn't too boring and that it was helpful.
There are more blogs coming about Australia so please check back soon.
Have you ever done a working holiday? Where did you go and do you have any tips?
working holiday 
working holiday
working holiday
working holiday