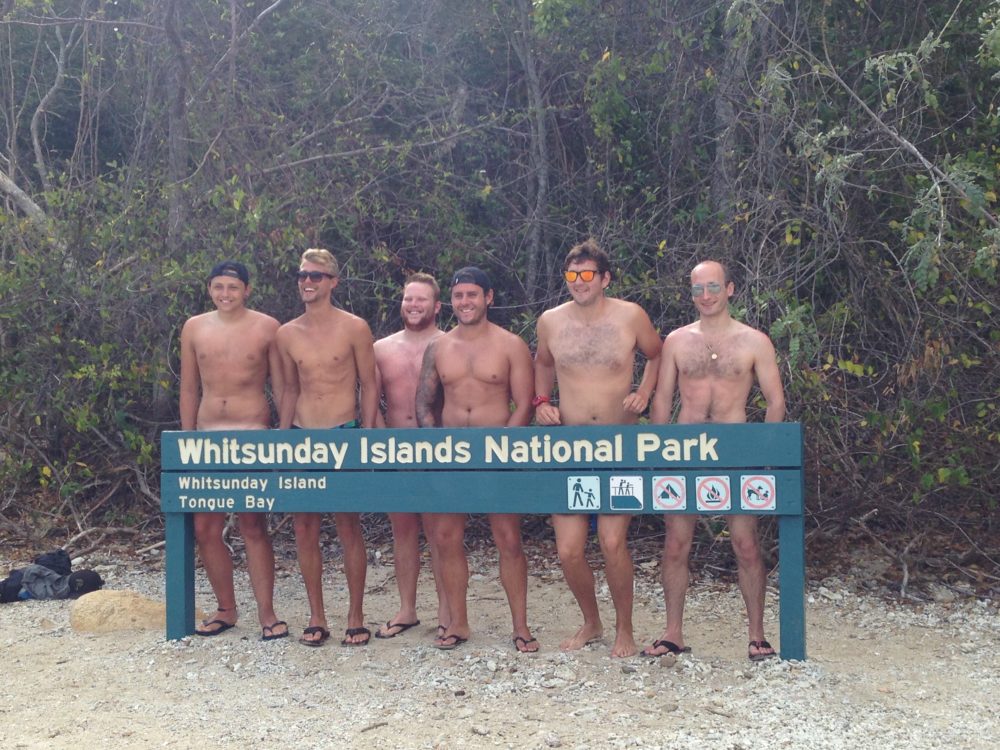 When I was in Australia one of the things I really wanted to do was visiting the Whitsunday Islands. Most people think that the Whitsunday is only one island but it is actually a collection of islands off the central coast of Queensland and it is part of the Great Barrier Reef.
The most famous beach is Whitehaven Beach and it is also the landmark of the Whitsunday Islands.
You can visit the Whitsunday Islands per day trip, only seeing Whitehaven Beach, or do a 2-3 day trip. Just make sure you do your research before you book because there are a lot of different companies and also party boats.
The easiest way to visit the Whitsunday Islands is from Airlie Beach.
I did the 3 days, 2 nights boat trip so we did see a bit more than only Whitehaven Beach.
But I have to admit that a day trip would had been fine for me. But then again I am not much of a boat girl.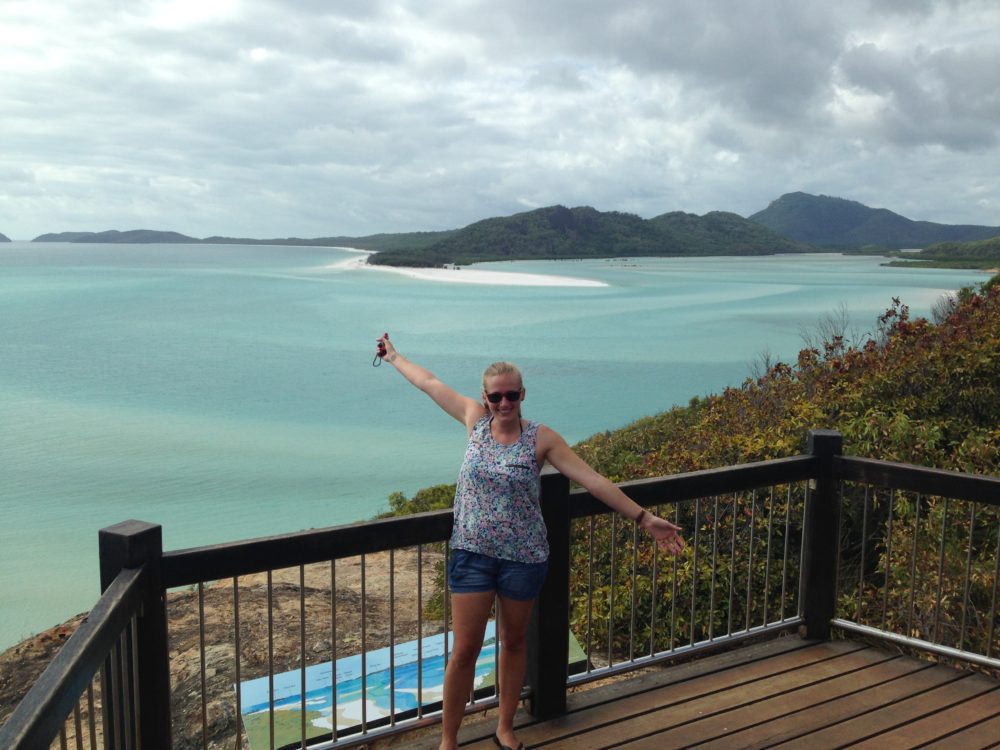 We visited Whitehaven Beach on our second day.
First we went to Tongue Point where we had an amazing view of Whitehaven Beach. After that it was time to go to Whitehaven Beach itself. Here we did a couple funny pictures with a vegemite jar, jumping pictures, etc. Unfortunately you had to pay extra for those pictures and paying 30 dollars was way to much for me. So you have to do it with the pictures I took by myself. Haha.
Tongue Point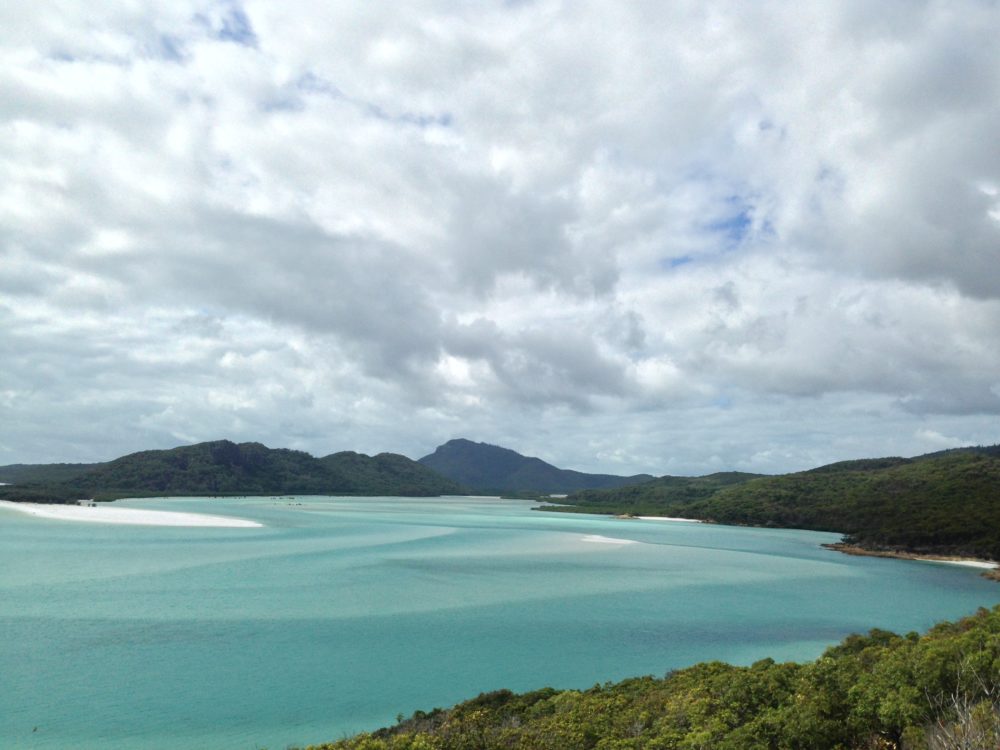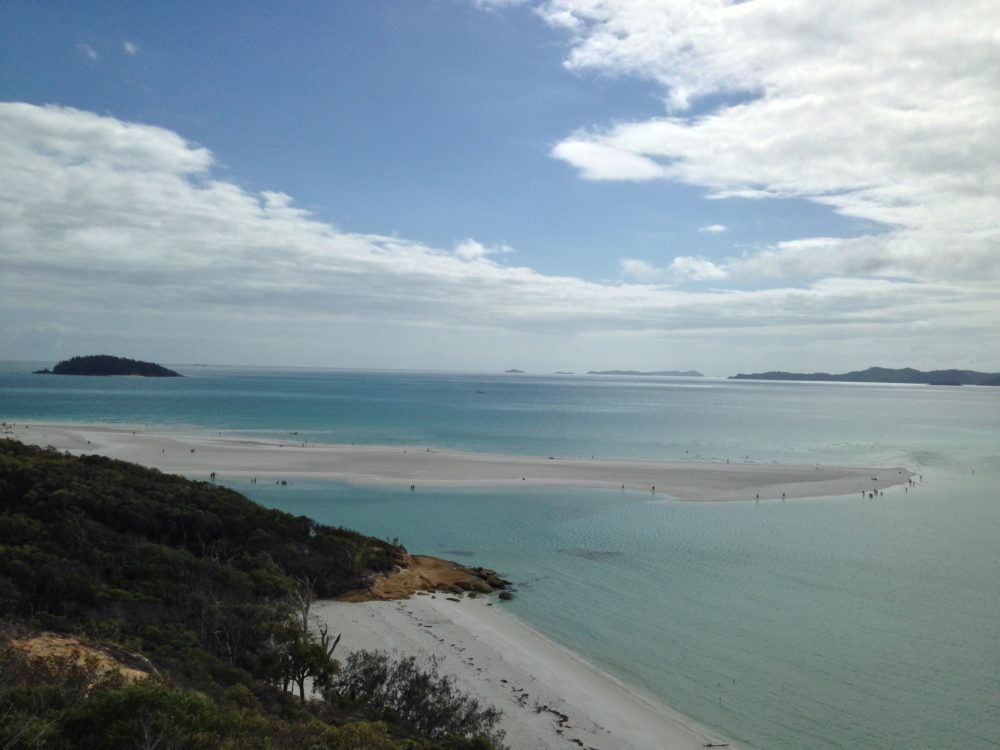 Here are some pictures of the white sand and the crystal blue water.
As you can see it was a bit cloudy that day but it was still warm and beautiful. And of course when we left the clouds disappeared, haha!
Whitehaven Beach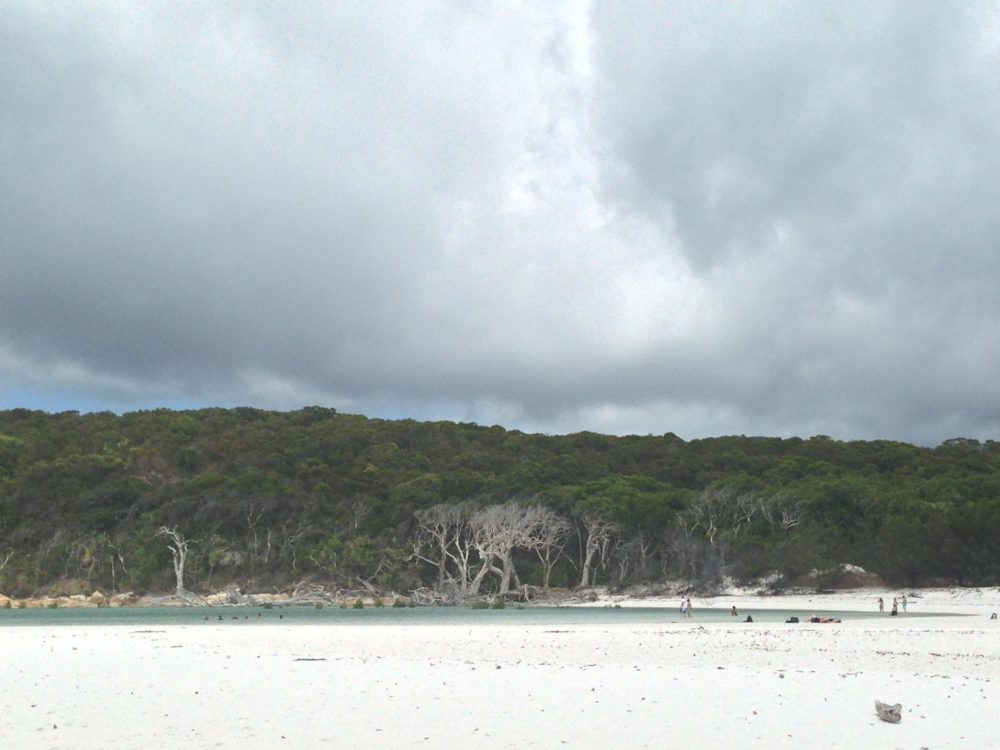 If you like sunrises I would recommend getting up early to enjoy these beautiful skies.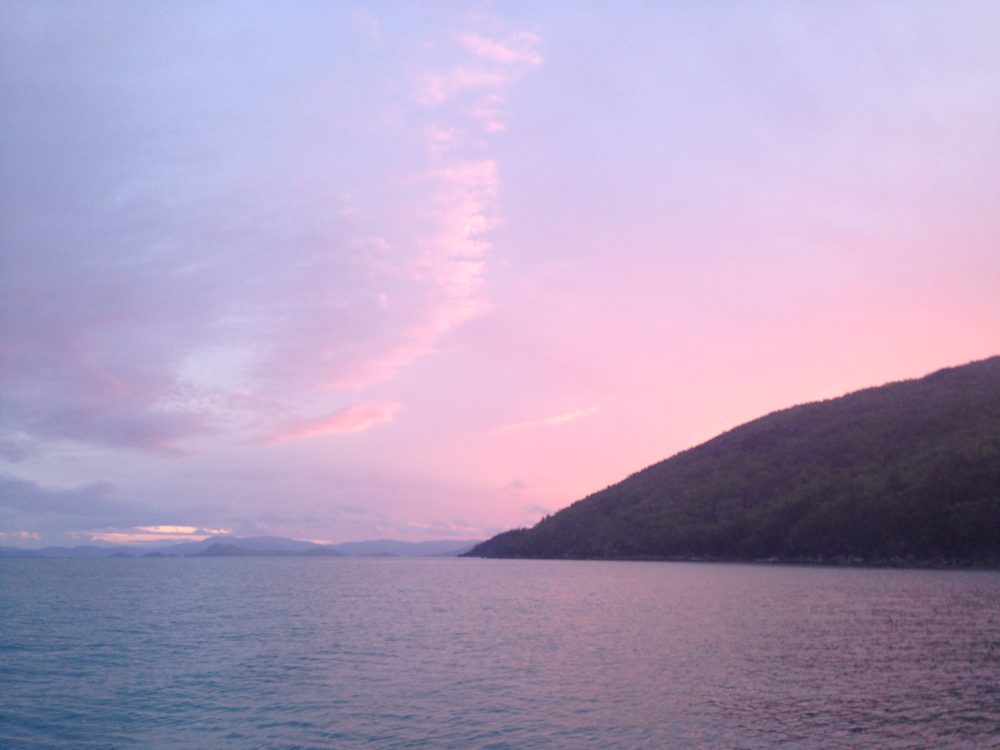 I hope you enjoyed the pictures!
Would you visit the Whitsunday Islands if you had the chance?
Whitsundays whitsundays la la la la la