The Keukenhof, opened in 1949, is a beautiful 32 hectares/79 acres garden located in the Netherlands in the town Lisse not that far from Amsterdam. You will find more than 800 different varieties of tulips here but you will also find other types of flowers. A perfect day trip when you are visiting the Netherlands.
I live in Belgium and have never visited Keukenhof before, I know shame on me, but I always wanted to. So on a sunny April morning I picked my friend up and we drove to Keukenhof to see what all the buzz is about. Sorry it took me so long to write a post about this!

The first thing you see when you walk inside are these beautiful tulips.
When to visit Keukenhof?
Keukenhof is only open 8 weeks per year! You can bet it gets pretty busy here. So if it is possible try not to come in the weekend, on public holidays or on school holidays.
I would also recommend buying your tickets online and get there as early as possible. You can come in the late afternoon when everyone is about to head home but you will be spending a lot of hours here.
Keukenhof is open from end of March till mid May. It is open every day from 8am till 7.30pm.
This year (2017) it's open from March 23 till May 21st. Only till Sunday to enjoy these beautiful flowers!

Me in action and yes I used my iPhone, haha.
Look at how everything is so neatly done.
What to do in Keukenhof?
For the children there is a treasure hunt, a petting farm, a maze, and a playground. There are various exhibitions and flower arranging demonstrations in the five pavilions of the park as well. There is also a traditional Dutch windmill and probably also one of the main attractions. You can go into the windmill and overlook the tulip fields. From here you can also take a boat trip through those fields. I think it was about 8€ per person. When I was there I didn't went inside or took the boat trip because it was way to busy for my taste and this was on a Tuesday! So if you really want to do this go in the early morning or late afternoon.
And of course there are places to buy souvenirs, to eat and to drink.
The windmill with the flower fields in the background.

How to get to Keukenhof?
I live in Belgium so I drove to Keukenhof which was a 1,5 hour drive. It's pretty easy to find.
Besides driving there you can also take the train and/or the bus from Amsterdam or any other place in the Netherlands. You can also book an organized tour. You can find more information on the official website of Keukenhof gardens.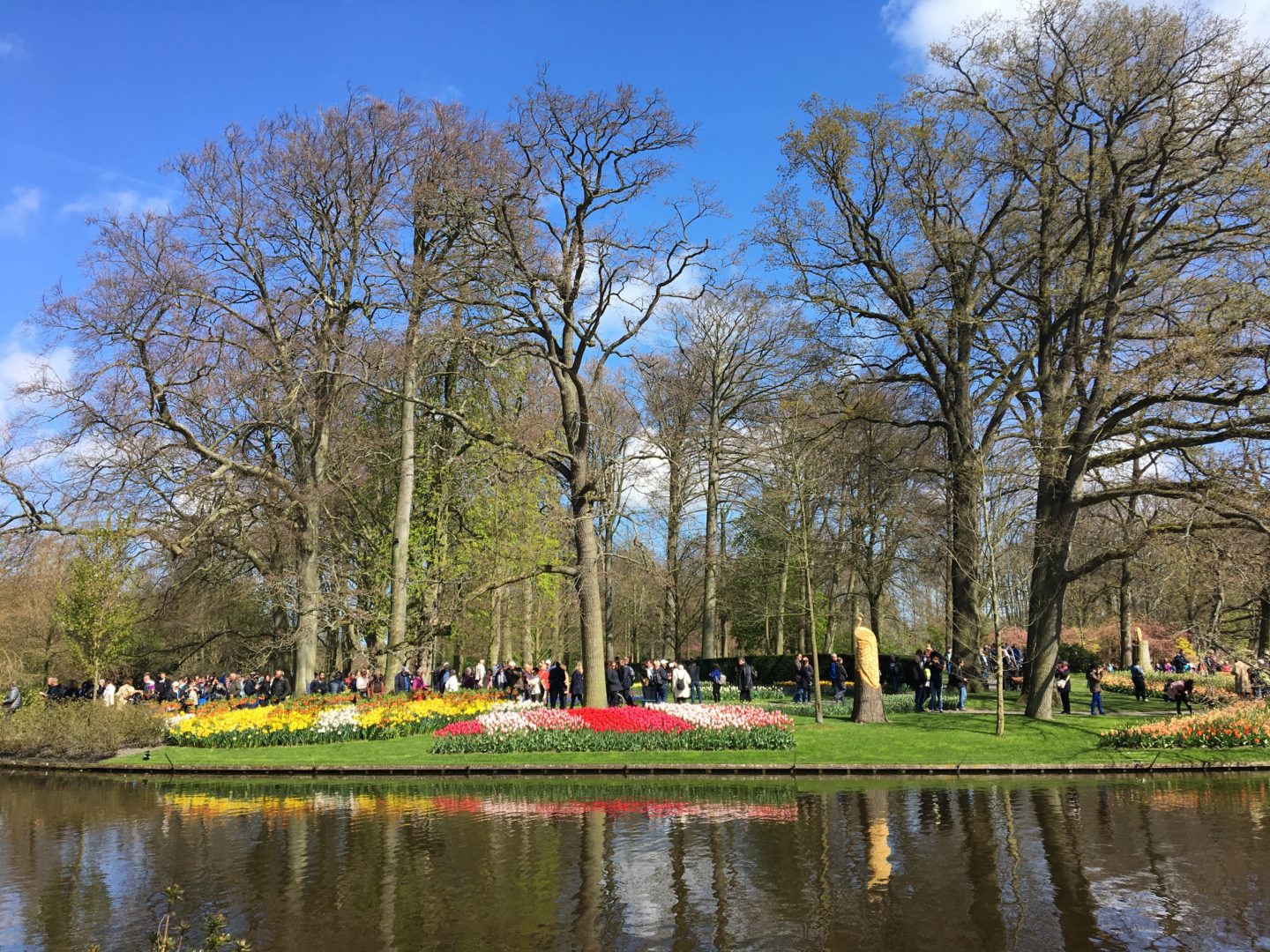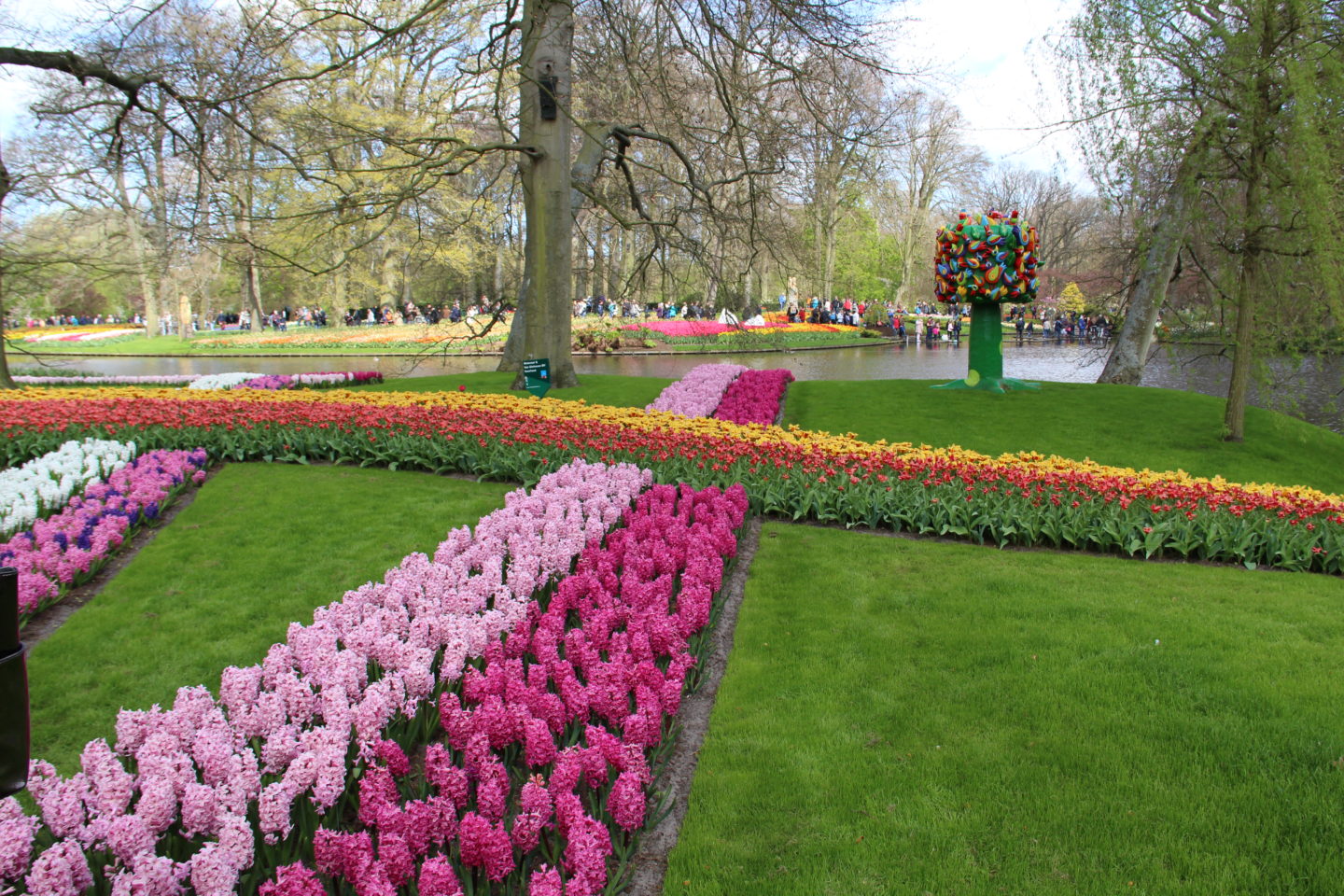 Fun facts:
Nearly 50 million people have visited Keukenhof since it first opened in 1949.
Keukenhof is the largest flower garden on Earth with more than 7 million bulbs.
There are about 30 full-time gardeners, who work year-round at Keukenhof.
Each autumn, the gardeners plant the bulbs, by hand, in a completely new design. It takes about 3 months. The bulbs are selected to bloom throughout the eight-week opening period.
During the last 10 days of the season Keukenhof will be the home to the world's largest lily show.
Keukenhof is known to be one of the most photographed sites in the world.
You can buy different samplers of different tulips that you can try growing in your hometown/country.

Tips
Bring a picnic but watch out that you don't sit on any flowers! There is actually an area where you can have your picnic.
Take your time and a map. The garden is huge.
If you can take the bus you don't have to pay for parking and don't have the hassle of lining up to park your car.
Make sure everything is charged because you will be taking a lot of photos!
Not all flowers are outside so take the opportunity to see the indoor exhibits in bad weather.
Wander further afield when it's really busy. The further you go the less people you will see.
I know this is obvious but don't pick the flowers! Some people still don't get it that it isn't allowed.
Spend an extra day in Lisse and rent a bike to cruise through the flower fields.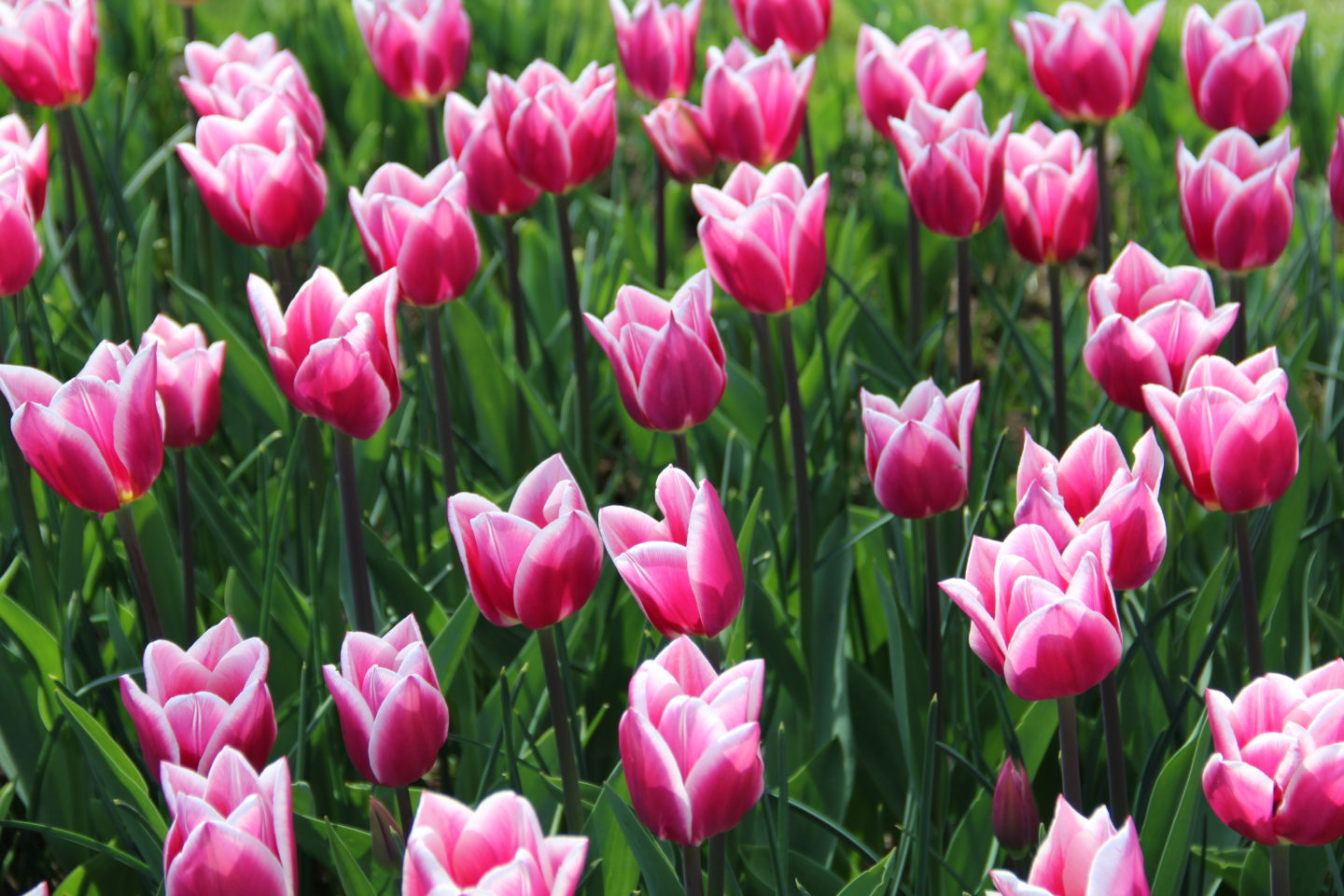 I just can't get enough of these colors!
Have you ever visited Keukenhof? If you did, what did you think and if you haven't would you want to?
---
Keukenhof
Stationsweg 166A
2161 AM Lisse
The Netherlands