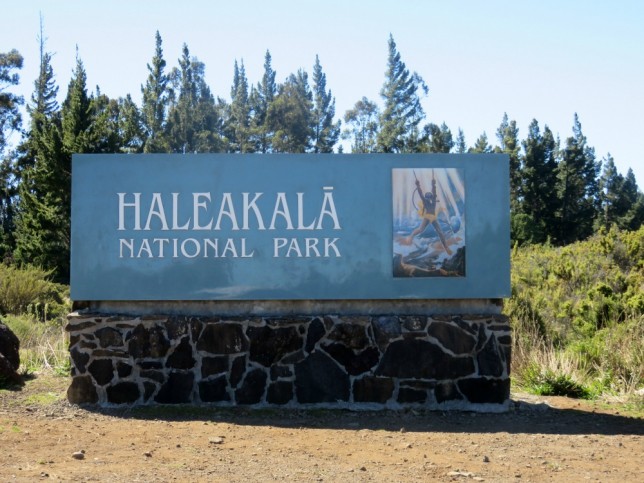 When I impulsive booked a flight to Maui I had no idea what to do and see there.
So I started googling and one of the must do's in Maui is doing a sunrise at the Haleakalã crater. After looking up tours I thought it was too expensive but after deciding to rent a car I decided to drive up myself but besides the sunrise there is so much to do at Haleakalã National Park that I decided to spend the day there.
It was tough sometimes because I woke up at 3.30 am and the fact that you are above sea level!


Haleakalã National Park
Most people do the sunrise and go back to their accommodation to go back to sleep.
If you are not too tired try to do some hiking because you paid 15$ to get in any way so why not get every penny out of it?! And believe me it is totally worth it!
Of course you first start with the sunrise. I would suggest to get there pretty early to find a good spot. There will also be a line to get into the park to pay, ticket is valet for 3 days, and after that it's another 30 min drive to the top!
Ones parked ignore everyone at the bars but go a bit more up, you will see people walking up, find a rock and enjoy the sunrise!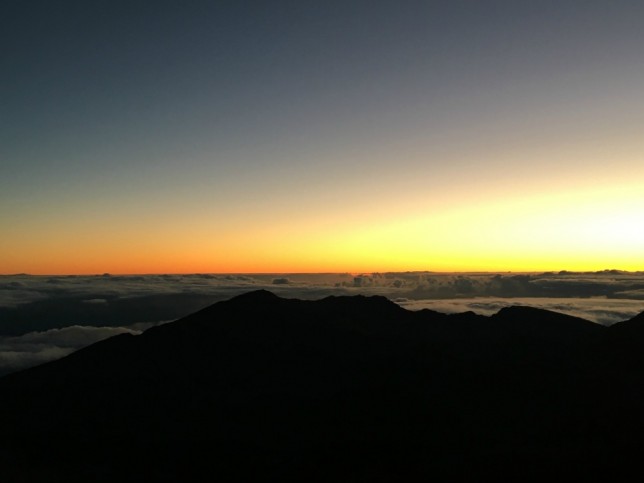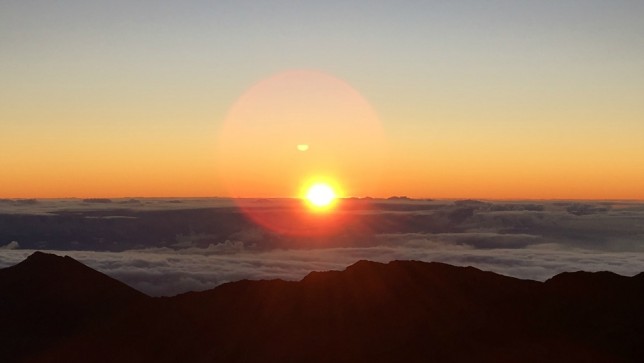 Take a look behind you!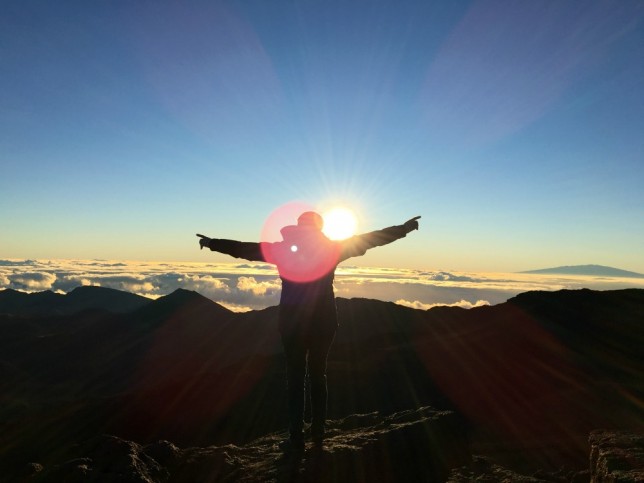 After taking a billion photos go back to the visitor center, it will be a bit more calm now, and ask for a map and some information on hiking.
I did two lookouts and three hikes.
Hike 1, Keonehe'ehe'e Trailhead.
Just around the corner of the little mountain you were just standing for the sunrise you can walk a bit down to see the crater.
Stop at the bolder enjoy the view and walk back. When you walk further you will be doing a long hike.
I had such a hard time going back up! Looks so stupid but don't forget you are very high up!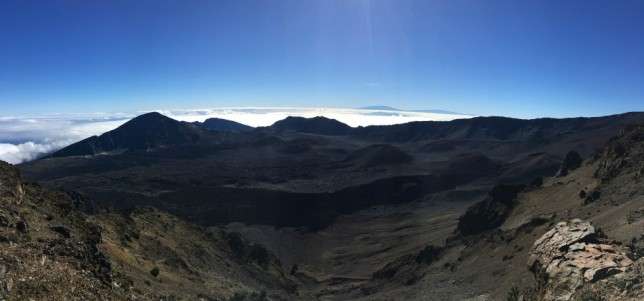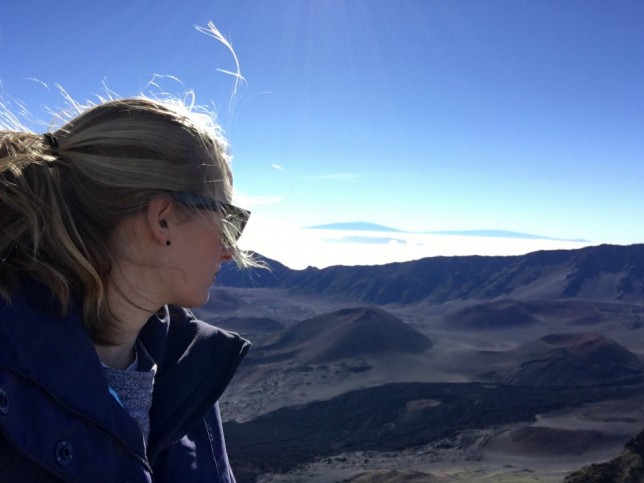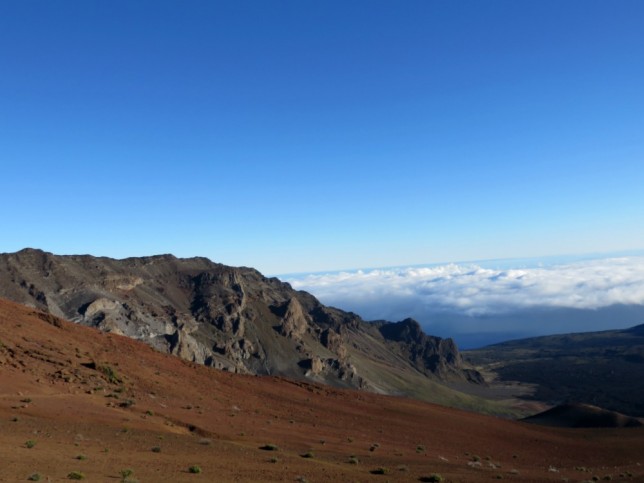 Overlook 1, Pu'u'ula'ula Summit
Take your car and drive a bit more up. Here you have a nice view of big island and the Haleakalã Observatories.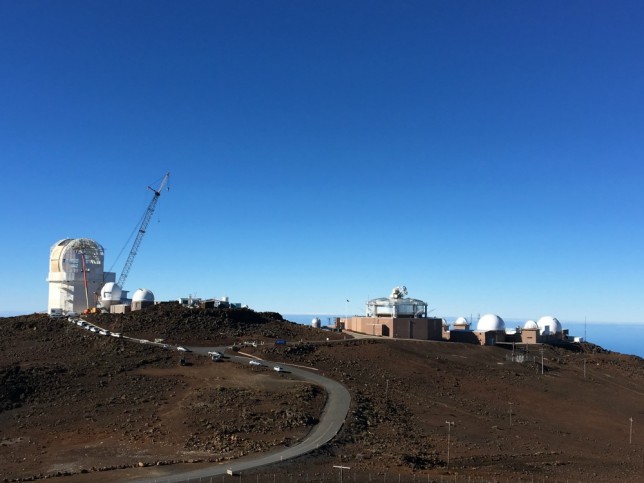 Overlook 2, Kalahaku
Another view. There is another lookout, Leleiwi Overlook, with a small walk but I skipped that because it looked the same as the other overlook but a bit more down.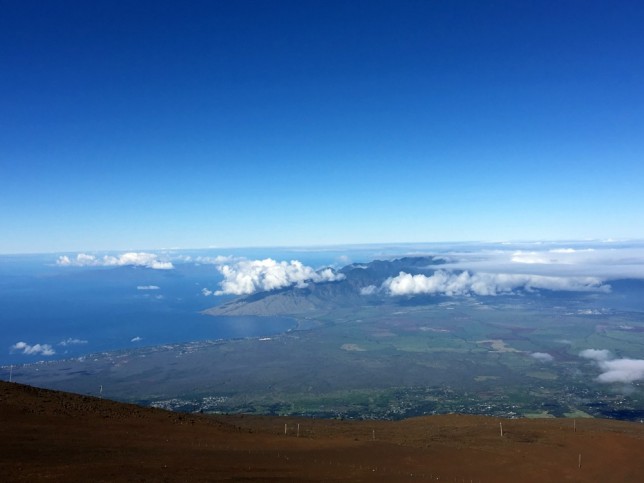 Hike 2, Halemau'u Trailhead
Here you can walk 30 min to get an amazing view of the Haleakalã crater.
You can stop there and walk back to your car or walk a bit more down.
If you are a fanatic hiker I would say DO IT! It's just a nice walk but if you are not the way back up will kill you! Well not literally but you get my point 😉
I went not even half way and the way back was hard, really hard because you will have the sun full blast on you! And again, you are very high up!
You will also see signs saying 'Please stand quietly on trailside when horses are passing'. You will think 'horses can't walk here!' Oh they can! On my way back I came across some horses and of course I thought 'why didn't I think of that?!'
That hike took me two hours to do.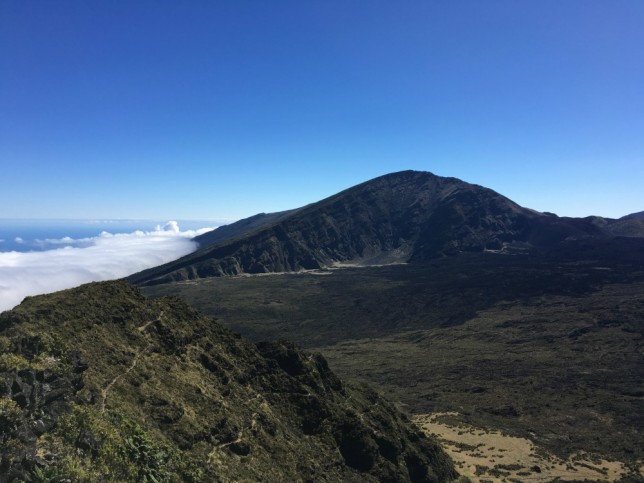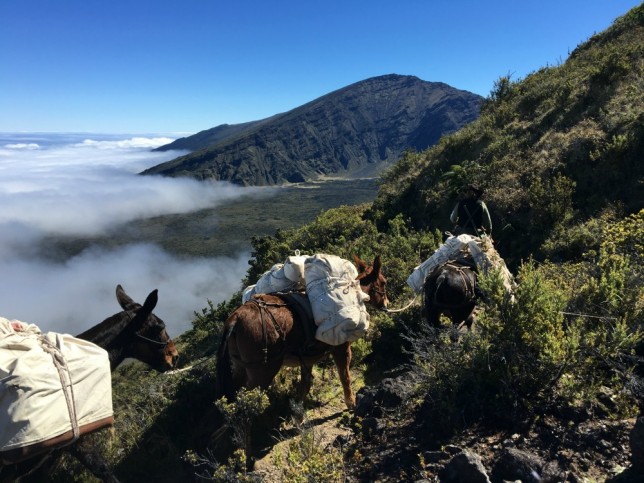 Hike 3, Hosmer Grove
After that two-hour walk I was so tired! Don't forget I was already awake from 3.30am and now it was 1.30pm!
But I managed to do a little hiking here. This hike is parts in the woods and it is really nice after walking for two hours in the sun!
You can do a 0.6 mile/804m walk but you can also do a short cut of 0.45 mile/724m.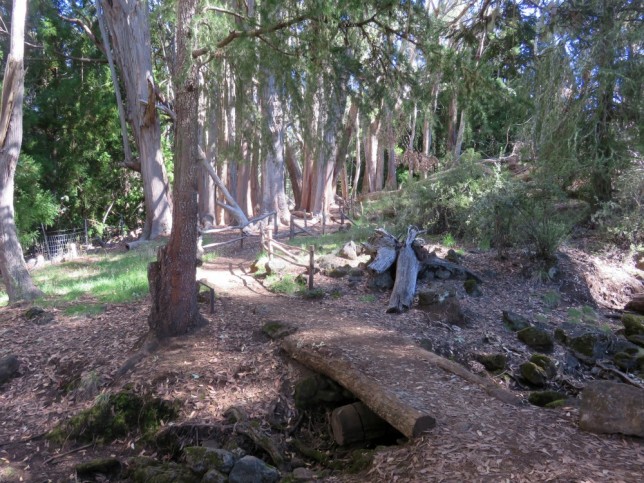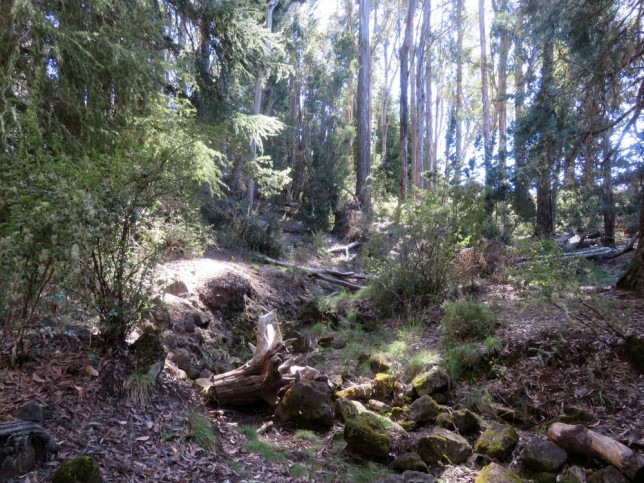 TIPS:
Rent a car because you can do whatever you want and tours are expensive! (Around 100$)
Don't throw away your entry because you can use it for three days! If you are going to do the road to Hana (post about this is coming) you can also use it at the end of the road.
Of course you can always come back and do the hikes another time.
Dress up warm because the wind is freezing! But also don't forget to bring shorts and hiking shoes so you won't be sweating like a pig after the sunrises.
Be alert for altitude sickness. Symptoms are headache, nausea, dizziness, shortness of breath.
Bring plenty of water, a hat, sunglasses, sunscreen and you can always bring a picnic as well.
Did I convince you to do the sunrise at Haleakalã National Park when you are in Maui or do you prefer doing the sunset instead?