Nikki and I have finally made it to the Efteling! We had planned on going last year and had to cancel it a couple of times but last week we finally made it! roller coasters roller coasters roller coasters roller coasters roller coasters
Last year I went to the Efteling with my little cousins which I wrote a blog about it. With them I did the fairytale forest and all the other kids attractions. For this we needed a whole day!
This time Nikke and I wanted to do all the roller coasters even though it wasn't that busy we still had to make a selection on which we really wanted to do. We did skip a couple and only did every attraction ones. Now you can imagine how big the Efteling really is!
I was lucky that Nikki knew the Efteling by heart so she knew what to do first and how to get there the fastest.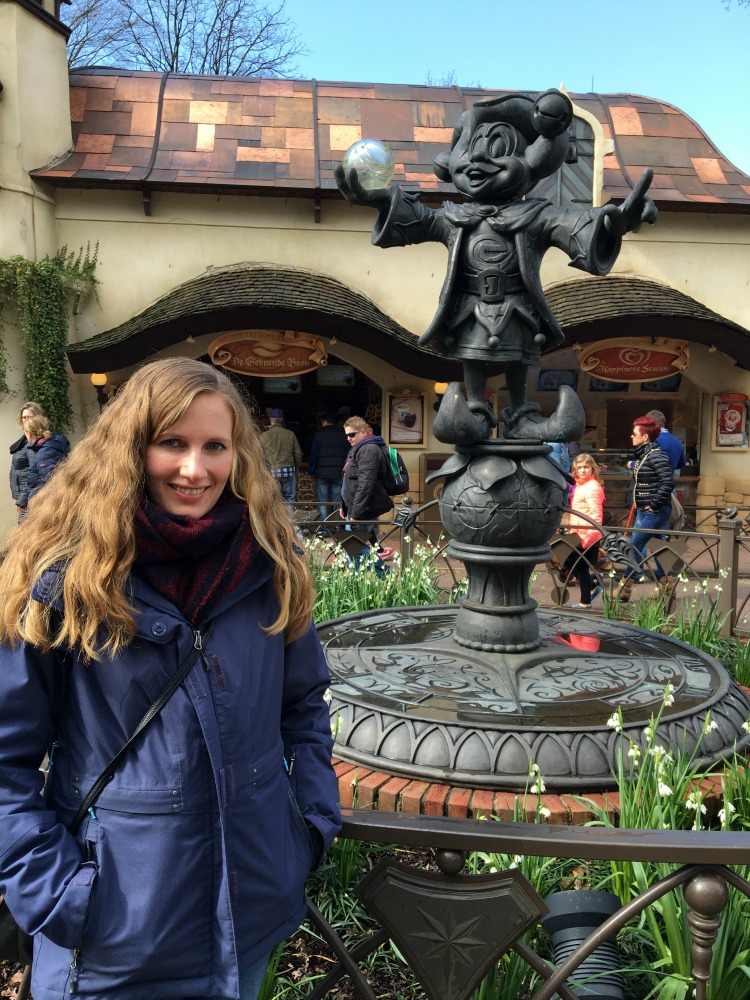 We arrived at 10am and we already bought our tickets in advance. This saved us a lot of time and money because it was pretty busy to buy your tickets.
Our first roller coaster was the 'Baron 1898'. This roller coaster is pretty new and we knew it was going to busy. The ride itself is short but amazing! It goes straight down before waiting a couple of seconds.
Because this ride is new the waiting line can be very long. If you don't mind going without your friends I would recommend taking the 'single line' line. It will save you so much time!

The first roller coaster is the 'Baron 1898' taken from the Pagoda. The white roller coaster is the Python.
After that we went to the 'Halve Mean'. This is a ship that rocks back and forth until 180°. You can choose where to sit so if you aren't sure if you like it you can go sit in the middle if you want like the trill then go sit at the top!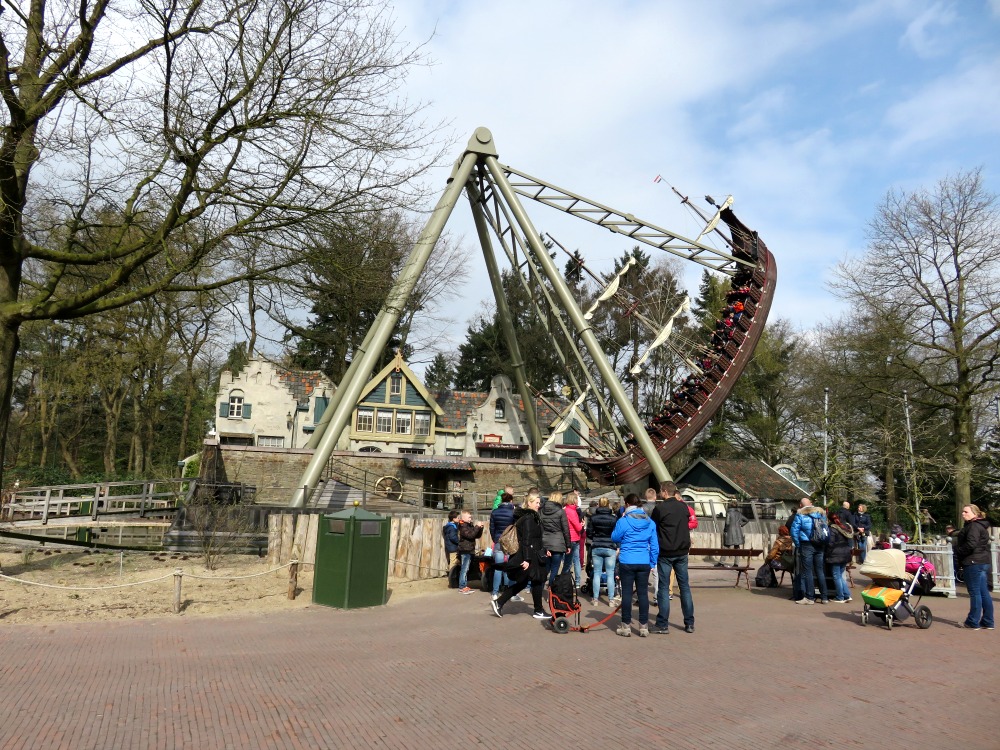 Because I get very dizzy easily I have to rest here and there. That's why we did the Polka Marina next. I know it is for kids but it is still fun,haha. I did with my cousins and they loved it!
Picture from last time with my cousins.
We skipped the Python because of time and for some reason this roller coaster makes me really sick! But if you don't get dizzy or sick you should definitely need to do this! So we had lunch instead.
Our next stop was the 'Vliegende Hollander'. You will go through water but you won't get wet at all!

Entrance of the 'Vliegende Hollander'
Another MUST is the 'Joris en de Draak'. This is a double-track wooden racer roller coasters. You can choose which side you would like, water or fire and then you will race each other!
For this ride you will probably have to wait a while but it is worth it and the ride is pretty long!

In de back you will see the 'Joris en de Draak' and in the front is ride of the 'Vliegende Hollander'.
After the 'Joris en de Draak' roller coaster we went to 'Carnaval Festival'. Yes this is another kids attraction but we grew up going in this one so often we couldn't skip this one.
After that we went in another roller coaster called 'Vogel Rok'. This roller coaster is inside and in the dark! With some light here and there.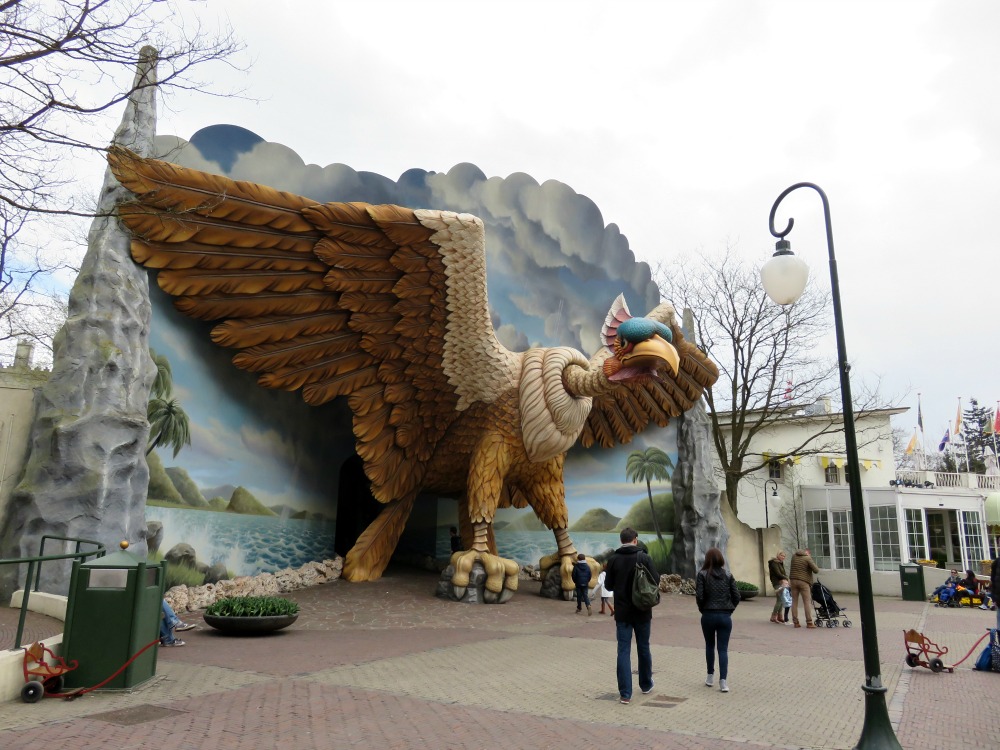 Last time we wanted to go to the show 'Raveleijn' but we were too late and there were no more show that day. But this time we were prepared and asked what time the shows were.
I loved the show with all the special effect and I know my cousins would have loved it too!
The show is for free but you have to get a ticket before entering because the seat are limited to 1200 visitors. The show is also in Dutch but for a deposit of 5€ you can get a headset in other languages.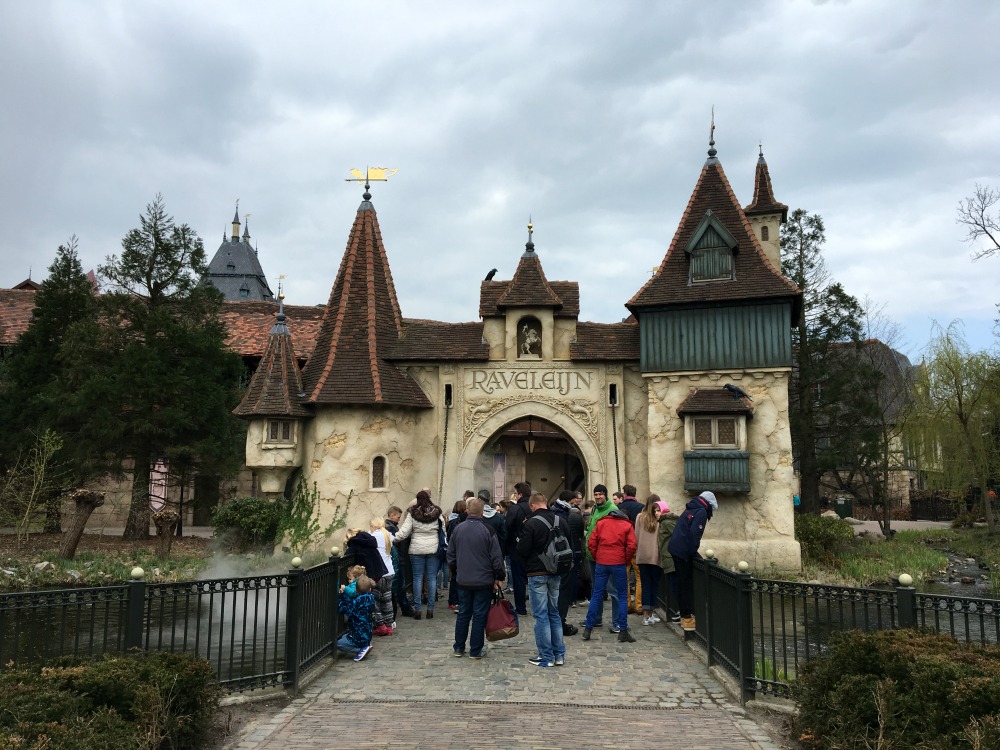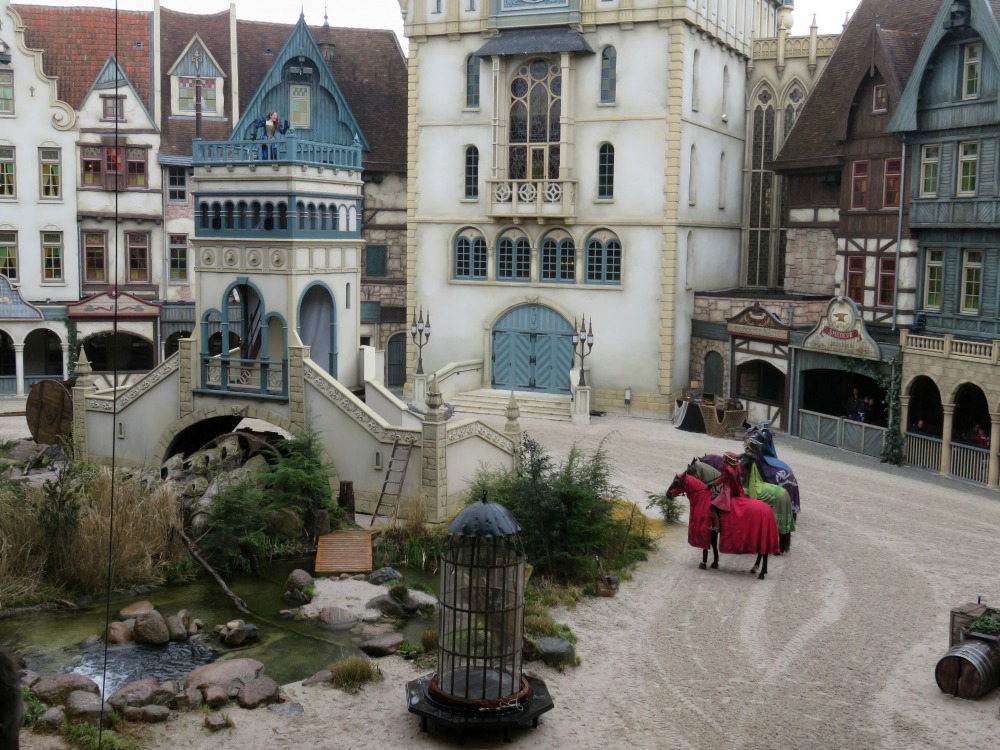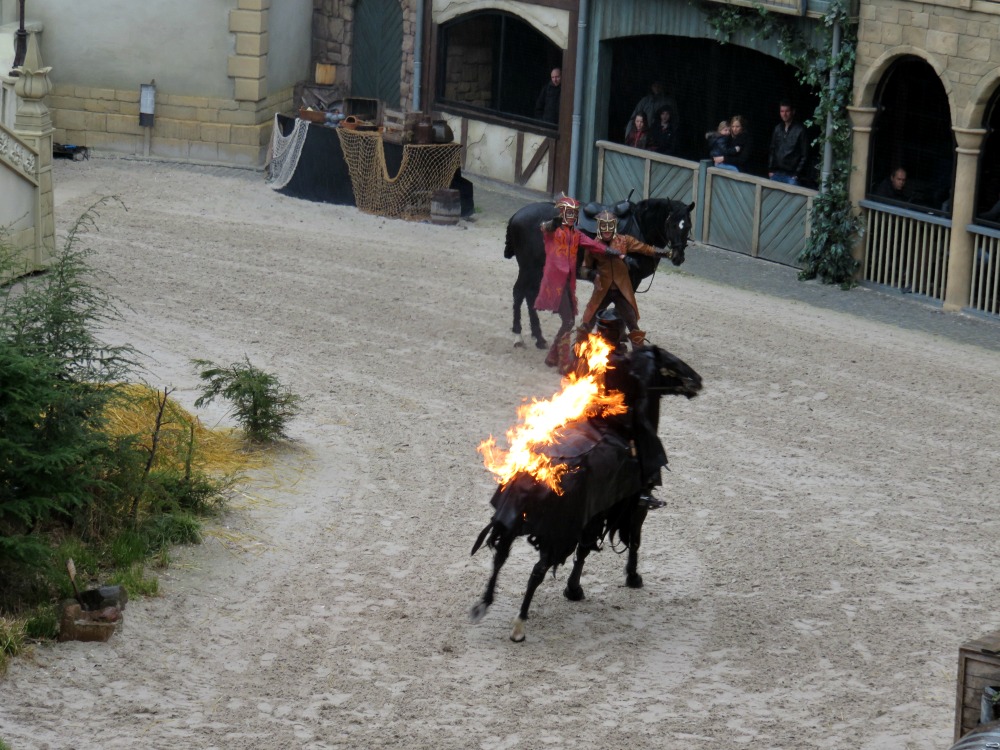 Right next to the show Raveleijn is the 'Droomvlucht'. At this attraction there is always a line but that's because it is a must do! You will probably think it is a kids attraction and it is but still very nice to see. I will always go to the Droomvlucht when I am there.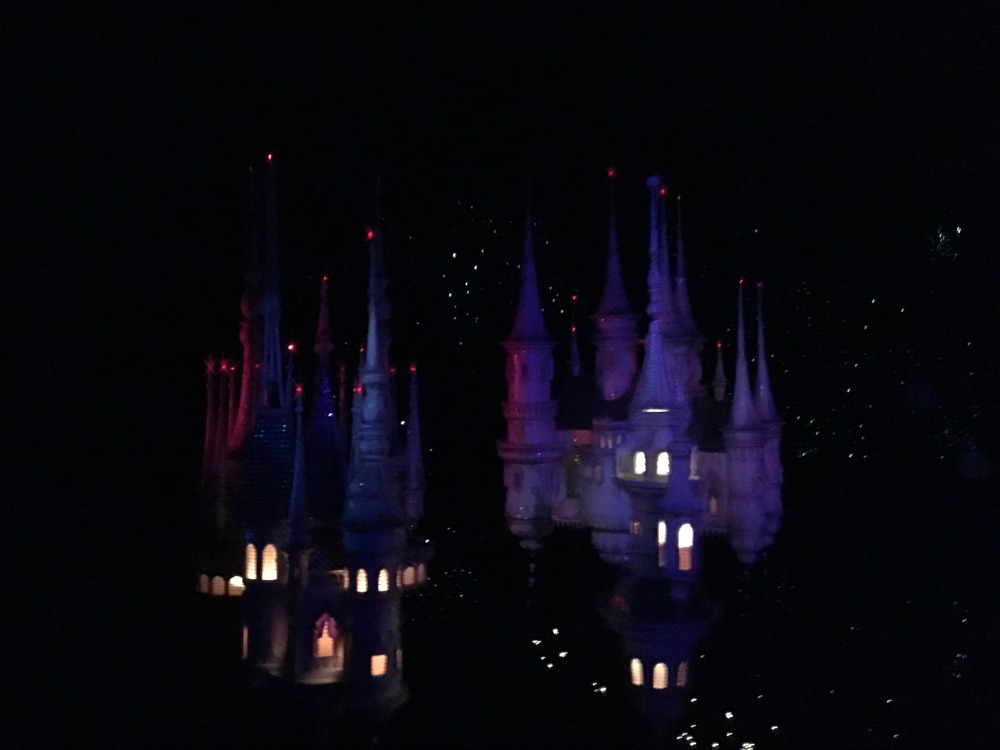 Because the weather was pretty good we decided to go on the Pagoda which will give you a panoramic view of the Efteling above.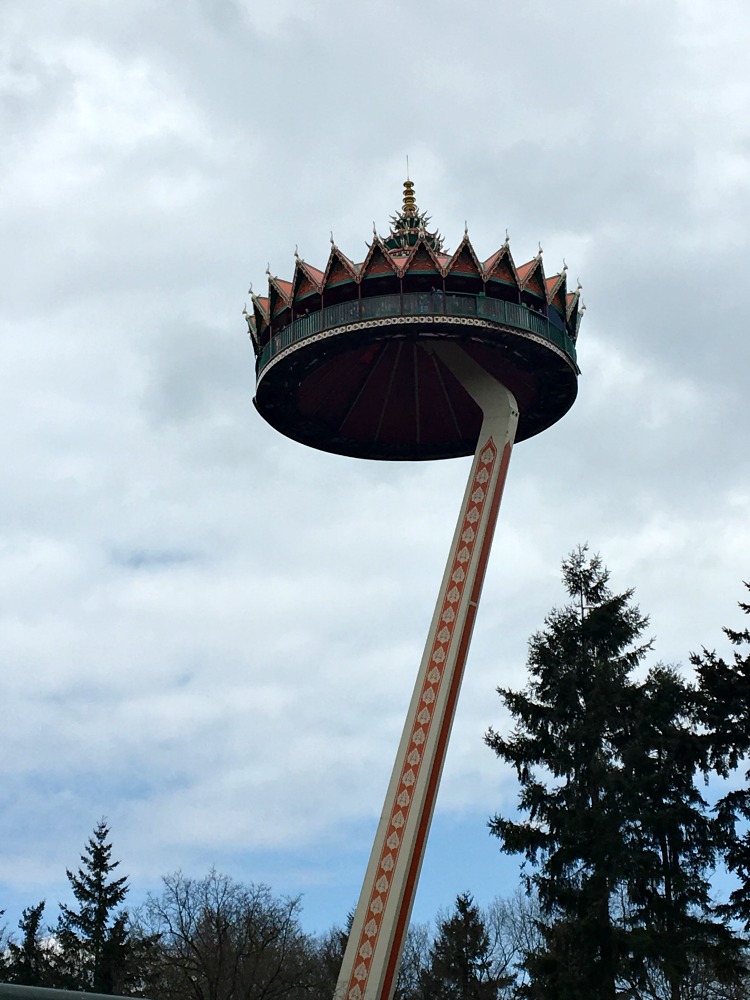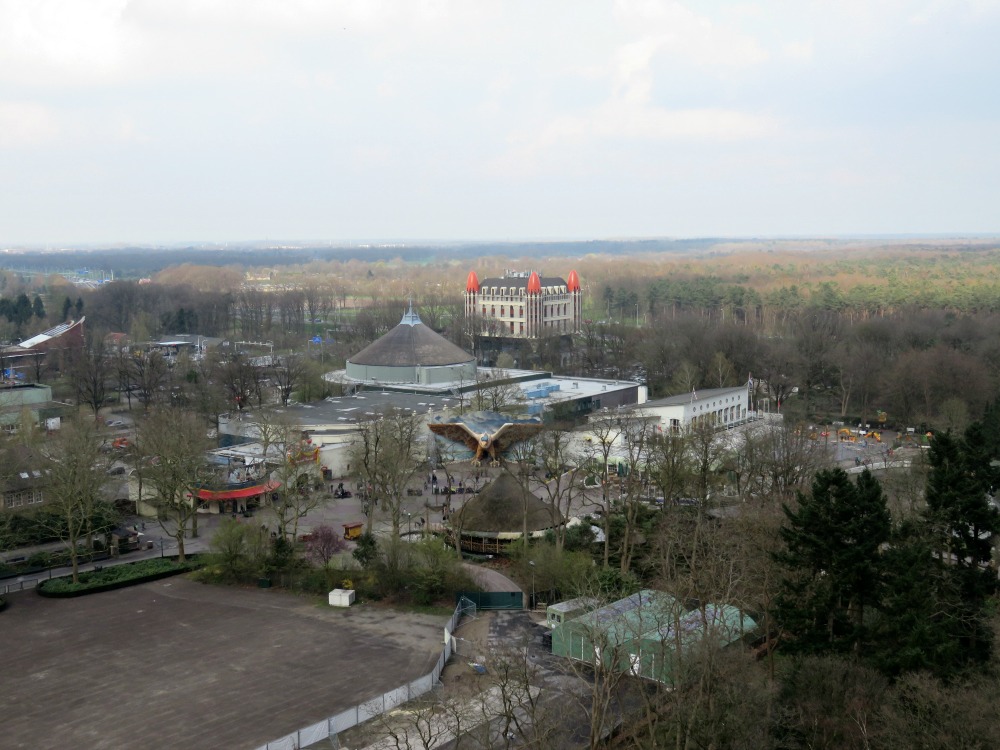 We also did the PandaDroom which is a 3D movie about nature.
When we arrived we saw that the BOB was closed but when we passed it again we saw it was open! Also worth a ride. So make sure you check out the attractions again because you never know when they will re-open. Even when they announce it is closed for the day.
The mascots of the Efteling are 'Pardoes and Pardijn'. They will walk around in the park and they don't mind getting their picture taken. Kids love this! When we saw Pardijn we needed to take a picture with her as well 😉 .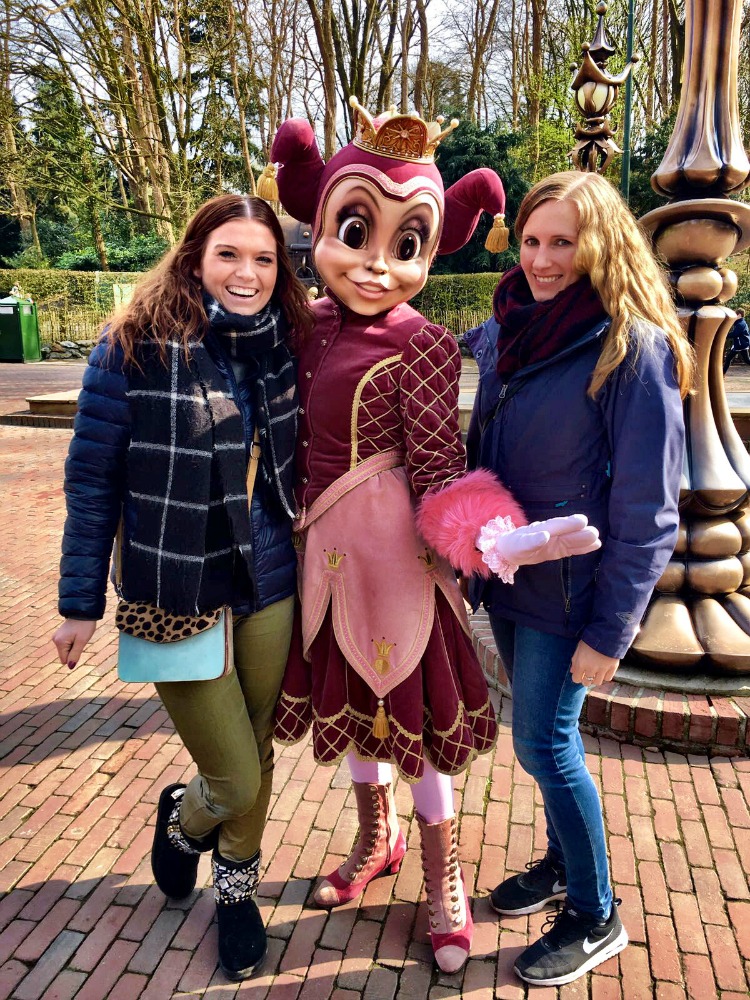 That day the theme park closed at 6pm. We did a lot and loved every second of it. We will definitely be back!
There are so many attractions that we still missed and we did a lot! You can find all the attractions of the Efteling here and the map here.

'Het Spookslot'
Which roller coasters would you want to try out?
---
Efteling
Address: Europalaan 1, 5171 KW Kaatsheuvel, Netherlands
Phone number: +31 (0)416-537 777
Opening hours:
Summer:
1 July- 31 August: Monday – Sunday: 10am – 8pm (Every Saturday open till midnight!)
1 September – 11 November: Monday – Sunday: 10am – 6pm
Winter:
12 November – 31 January:
Monday – Friday: 11am – 8pm
Saturday – Sunday: 11am – 7pm
Winter holidays ( 19 December to 3 January): 11am – 8pm
Prices:
Adult: €38 (online €34)
Children: until 3 years: Free!
For more prices click here.