A couple months ago my brother-in-law needed to go to Paris for his work so I decided to go with him and explore Paris. I hadn't been to Paris in a very, very long time!
Because I only had a couple of hours I decided to do the main attractions namely; the Eiffel Tower, Musée du Louvre and the Notre-Dame.

Paris
The Eiffel Tower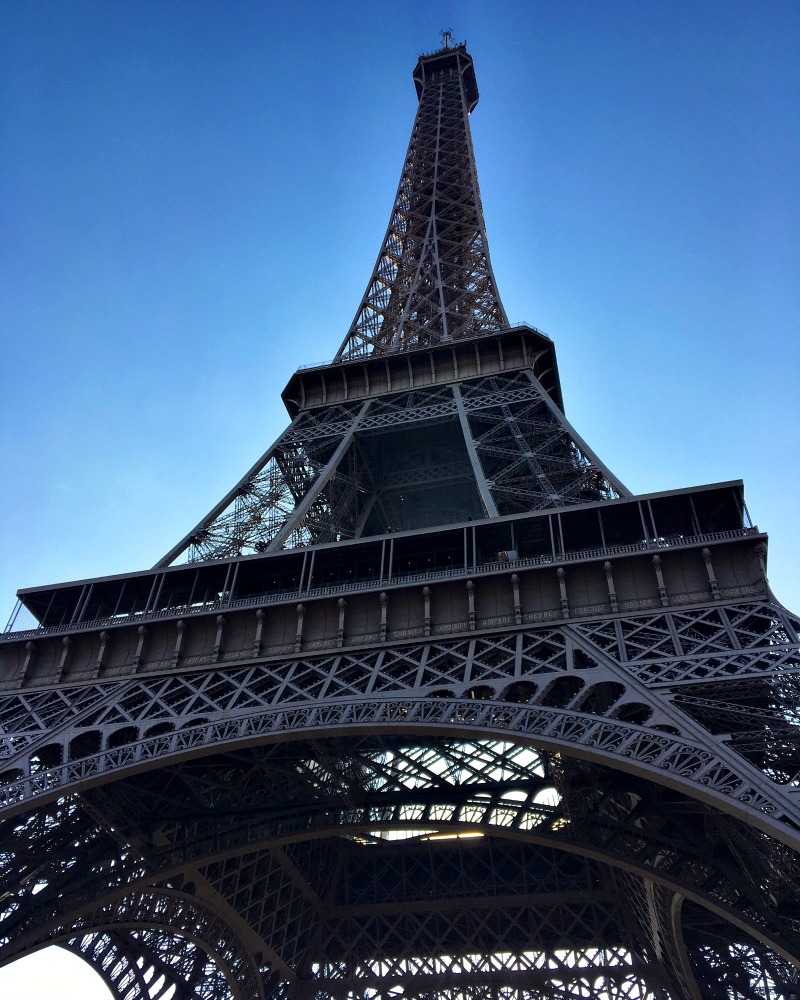 After a 1,5 hour delay my first stop was the Eiffel Tower. Believe it or not but I have never been all the way up but that day I did!
I went on a Monday morning so there were only two entrances open. One where you can take the stairs up and then the one where you can take the elevator to the top. At the ticket office you can choose if you want to go to the third floor (top floor) or not. This will cost you a little extra
I wanted to make my way all the way up so I stood in the longest line. I thought it would take me a long time to get in but in less than an hour I was at the top!
Ones you are on the second floor you have to take another elevator to the third floor (I did this straight away).
This elevator is very small and personally I thought it was a bit scary! But once on top the view was pretty amazing even though the weather was a bit hazy, very windy and cold!
On the second flood the view was a bit better but also a lot more crowded.
When you are done on the second floor take the stairs to the first floor and back to the ground. The line can be very long.

Arc de Triomphe
Look at that view!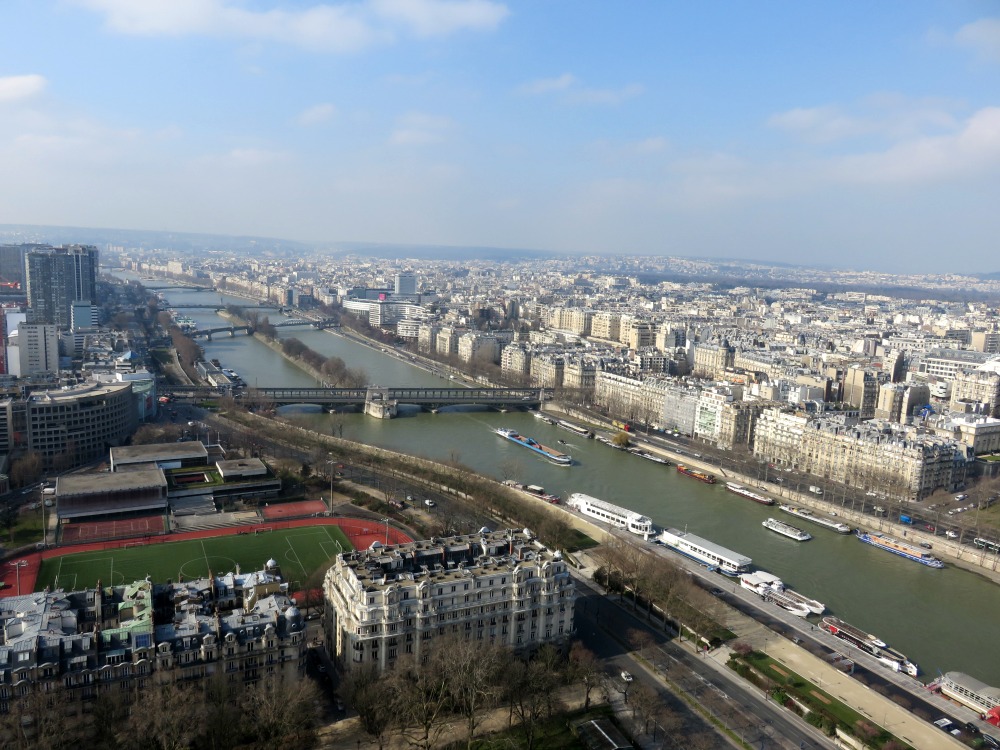 Taking the stairs back down
Tip:
– If you know what time you will be at the Eiffel Tower you can also book your tickets online.
– Even though the Eiffel Tower is open 7 days a week be sure to check out their website for any strikes or special events.
Along the way
Because it was a beautiful day I decided to walk to the Musée du Louvre and the Notre-Dame. On my way there I passed the Flame of Liberty, Grand Palais, Petit Palais and Pont Alexandre III. I didn't visit the Grand and Petit Palais because I really wanted to visit Musée du Louvre and Notre-Dame before my brother-in-law was done with his work so this time I just passed it all by but I will definitely be back.
Don't forget to look back ones in a while because you will get amazing views of the Eiffel Tower.

Flame of Liberty

Grand Palais

Petit Palais

My view walking from Musée du Louvre to the Notre-Dame

Pont Alexandre III

Amazing view from the Eiffel Tower and the Pont Alexandre III
Jardin Des Tuileries
Before entering the Musée du Louvre you will walk through the Jardin Des Tuileries. Which is now officially part of the Musée du Louvre. There wasn't much to see that day but I can't wait to see how it is in the summer. I bet it will be very busy!
I had a (expensive) sandwich there before arriving at the Musée du Louvre. Underground at the museum there are a lot of places to eat. I discovered this to late of course.

The Concorde big wheel takes place from 6 November 2015 to 23 September 2016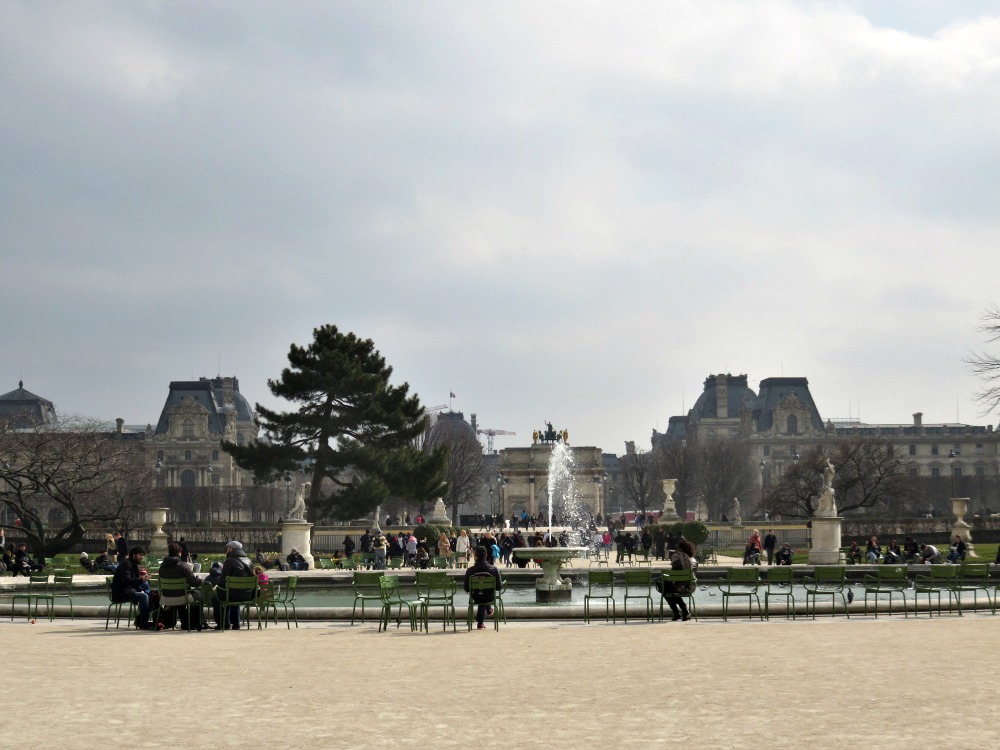 Musée du Louvre
We all know the famous entry picture of the Musée du Louvre but did you know this isn't the only entrance?!
If you want to avoid the crowd I would recommend trying the Porte des Lions entrance. It's on the right side when you leave the Jardin Des Tuileries. However when I arrived it was closed but make sure you check this entrance out first!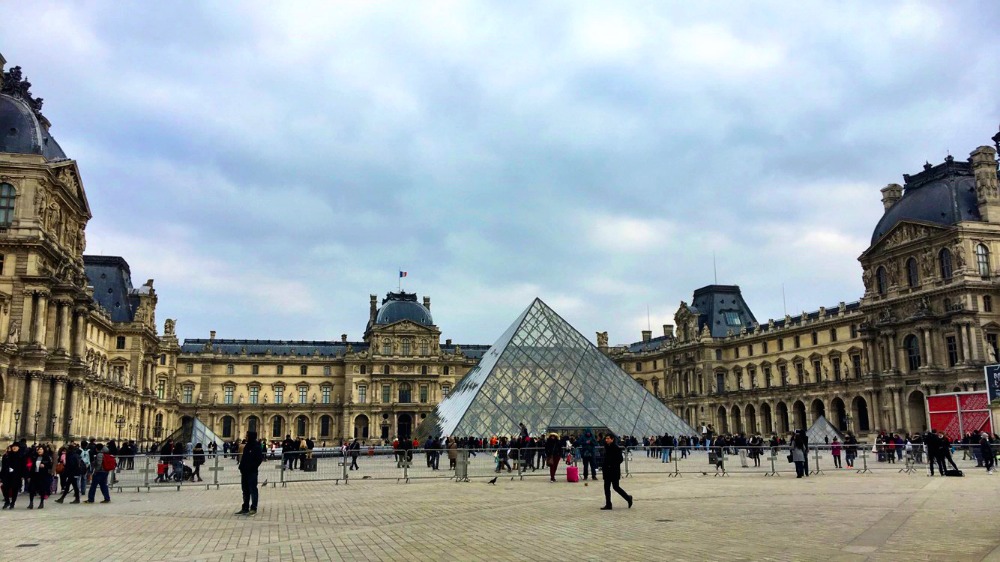 Underground the pyramid is pretty cool.
The Louvre is massive! You will get a bit lost and you won't see everything unless you have lot's of time.
Upon entering you can choose to get an audio or not. If I were you I would take it and spend the €5 because most of the explanations you will see around will be in French. I didn't buy it and still regret it.
I will post a 'how to survive the Louvre' blog soon with more tips and more pictures.
Here are a couple of pictures to start of with.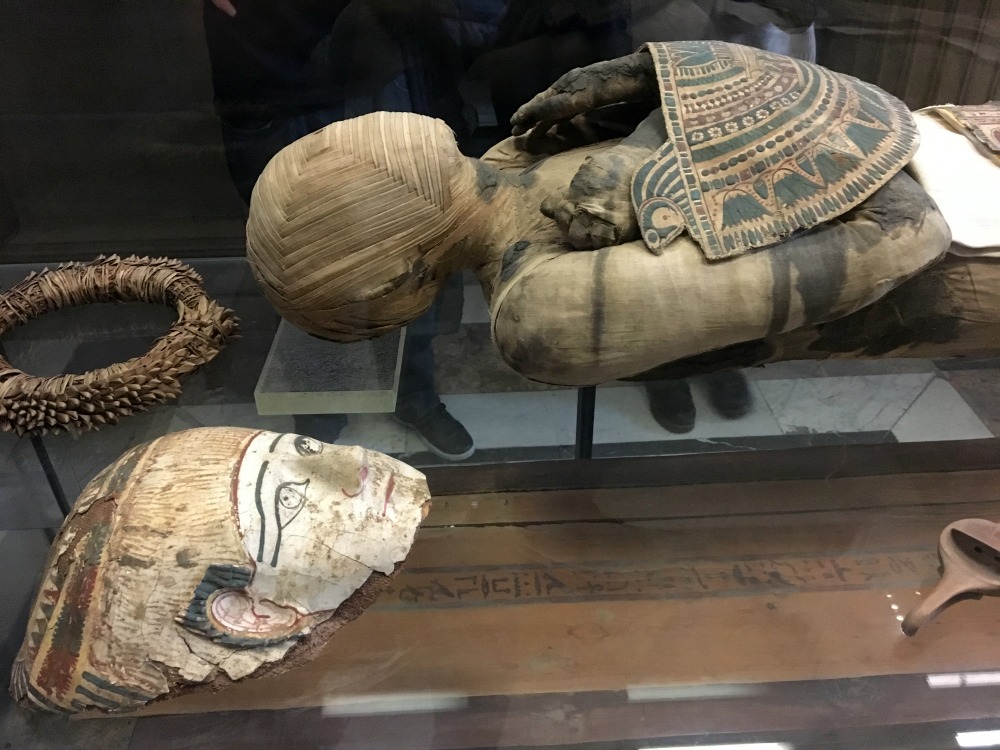 Lookout for details. This is taking inside a tomb.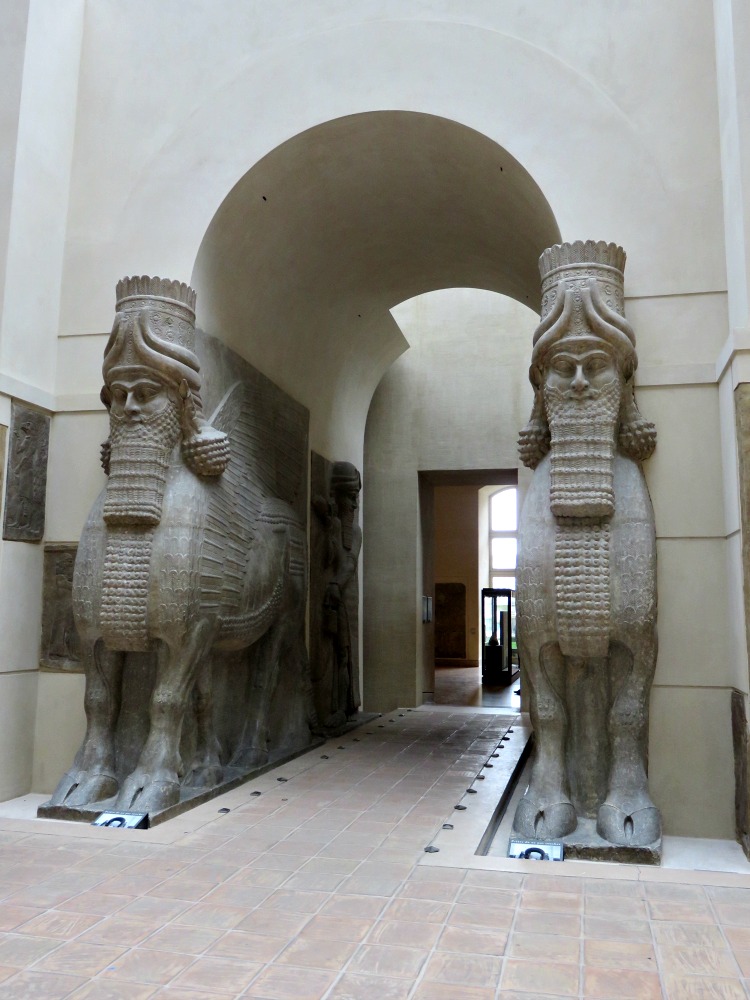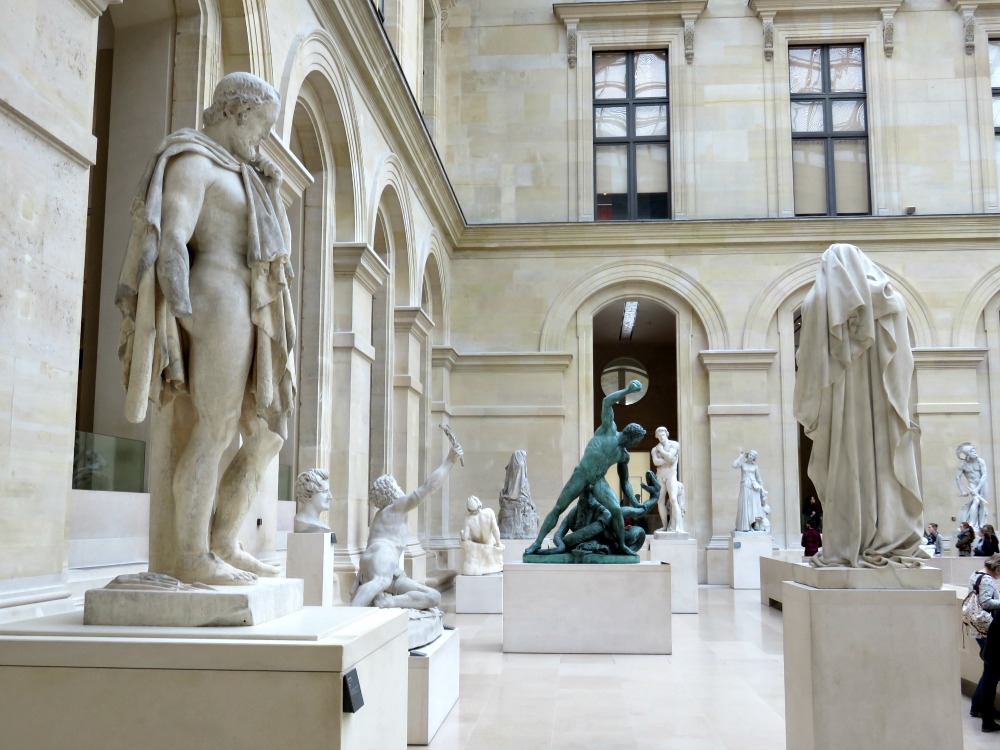 The Mona Lisa, smaller than expected and very crowded but still a must see.

Don't forget to look up! You will see amazing things.
Tips:
– On Wednesday and Friday night the museum is open until 9.45pm!
– Free admission for under-18s, EEA residents aged 18-25, people with disabilities and their carer, and recipients of minimum social benefits, on presentation of proof.
The Notre-Dame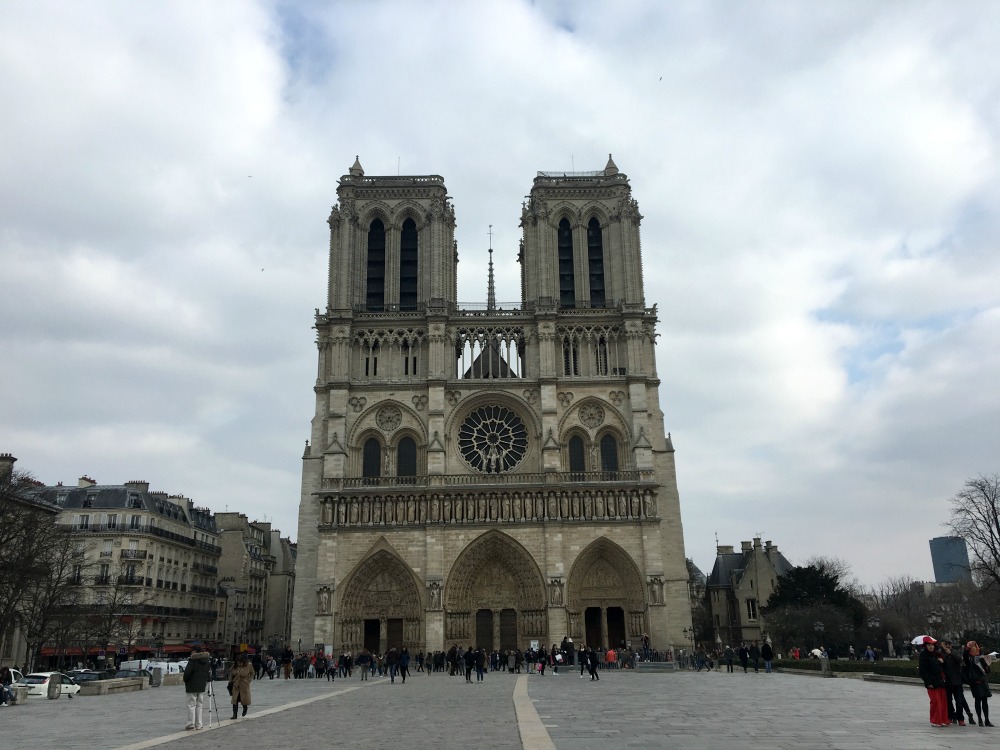 My last stop was the Notre-Dame. The entrance was free and even though there was a line it I was inside before I knew it. The inside is as amazing as the outside.
Make sure you walk around the Notre-Dame as the back is also beautiful. There is also a little park where you can rest for a bit.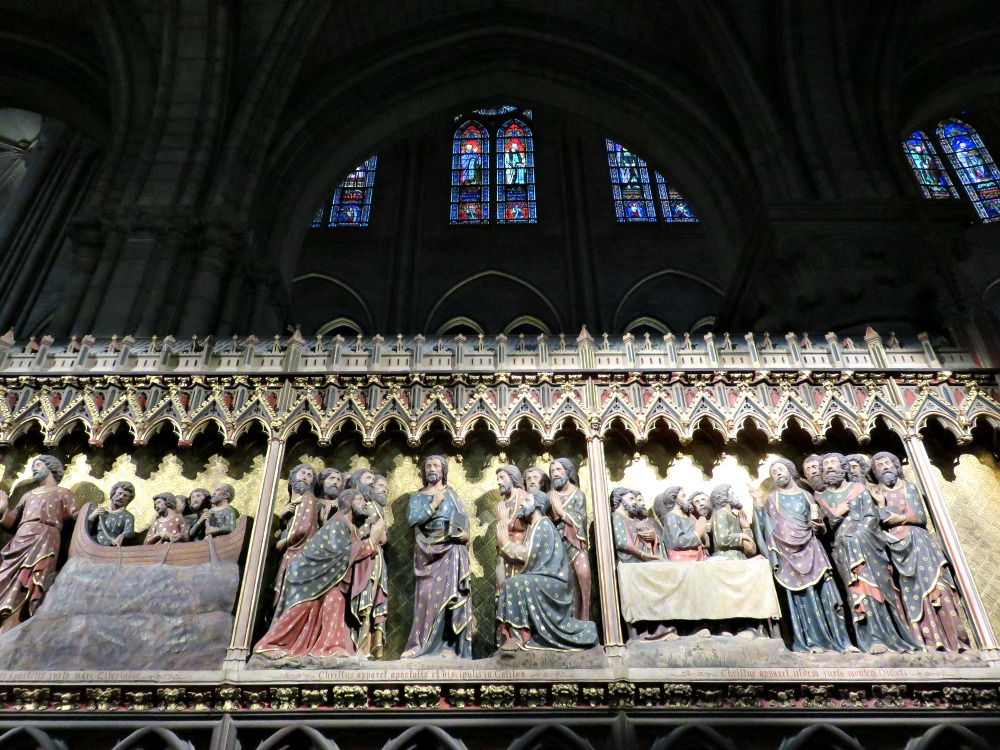 The back of the Notre-Dame
I wanted to do the towers as well but when I arrived the line was already closed but I will definitely be back soon!
I walked from the Eiffel Tower to the Musée du Louvre which was 45 minutes and from the Louvre to the Notre-Dame which was another 24 minutes but you will stop and take pictures of course. So if you are on a schedule I would recommend taking the metro.
It was a short visit to Paris but I am happy I did it. I will definitely be back soon and explore other places around Paris. What would you recommend me visiting next time? I would love to hear them!