When you are in Thailand you have to take a bike ride through Bangkok.
Co van Kessel is a Dutch man who started up this company 30 years ago and it is only getting bigger and bigger. Unfortunately he passed away in 2012.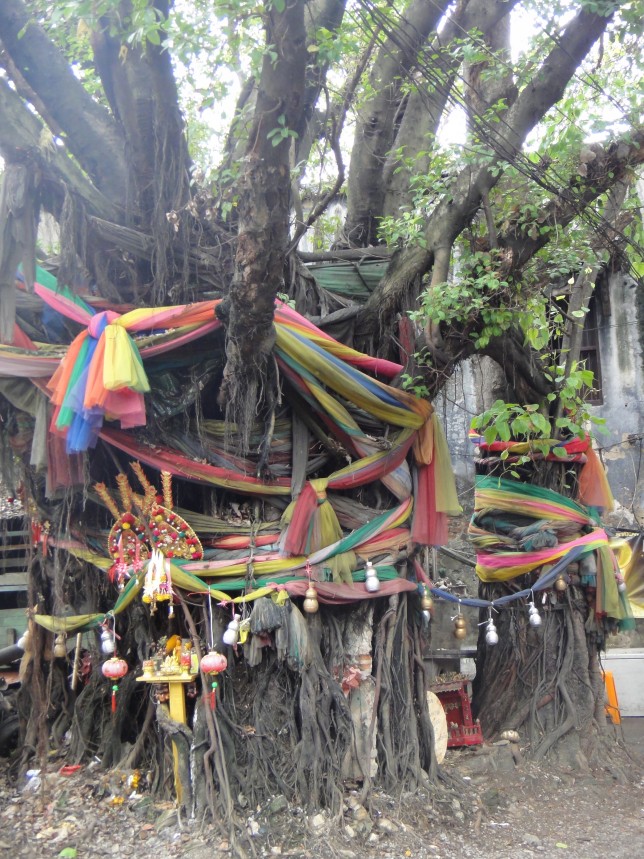 I have been going to Thailand for over 5 years now and I have done the bike ride 4 times. I always took the morning one (tour 1) with lunch and every time it looks like we are doing a bit of a different route.
You are probably thinking: 'What?! Doing a bike ride in this warm weather?!' That's what I also thought and I actually didn't wanted to go but my friend really wanted to so I did and like I said before I already have done it 4 times now! My mom did it even 14 times!!
It's not like your typical bike tour. You will see the daily life from the local people. How they live, what they do, you pass different markets and every street has a different smell.
You will make enough stops and there is lots of shades. You will also go on a little long tail boat ride.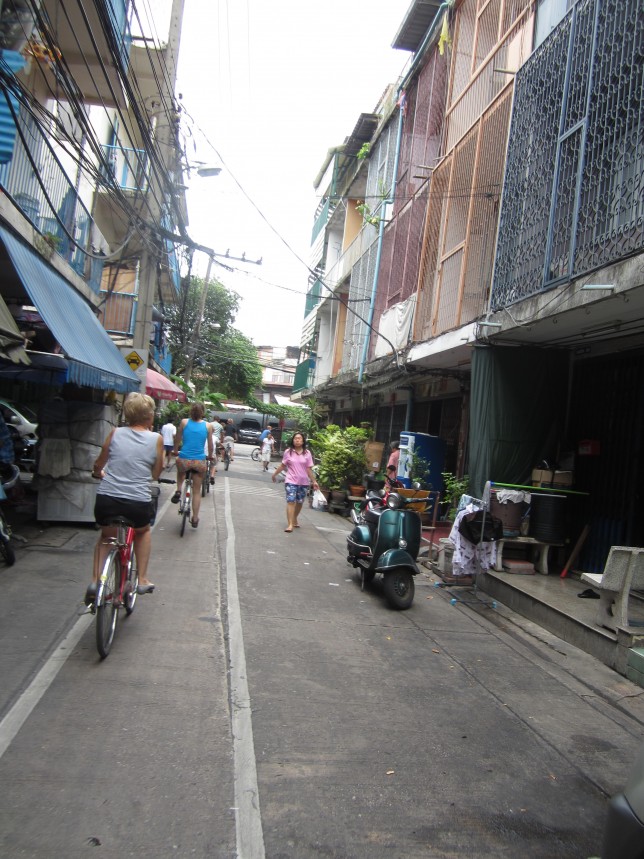 The tour starts with a drink and an introduction of your guides.
There are always two guides. One at the front and one at the back. Then it's time to find the right bike.
We start by going through China Town. Here we have a little break and explore a Chinese temple.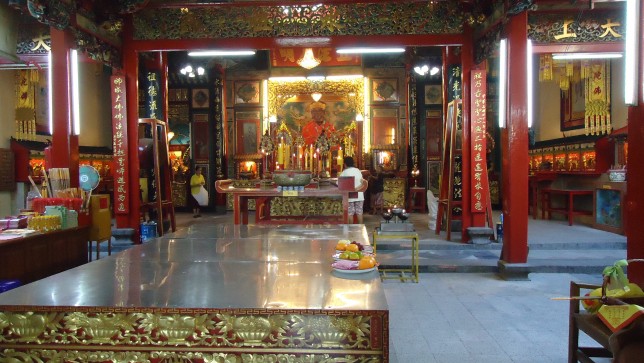 After another short ride we stop at a food market. You will smell fragrances you wish you didn't.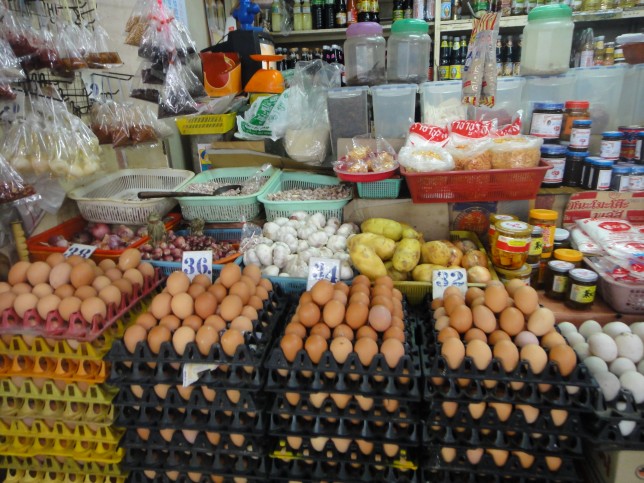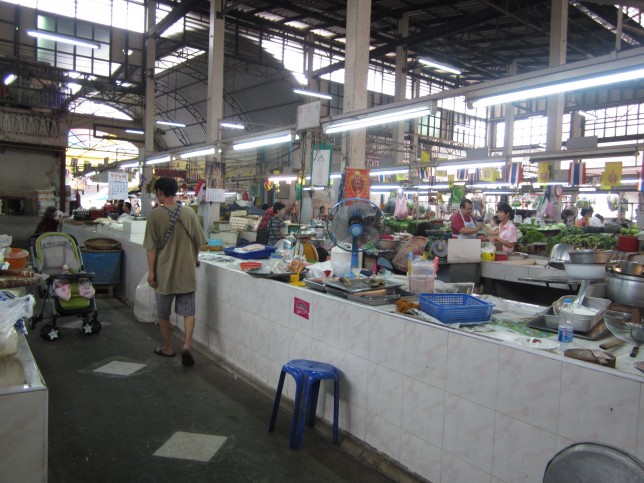 We also went on a long tale boat ride, including our bikes, which is always a challenge. Last time a bike almost fell in the water!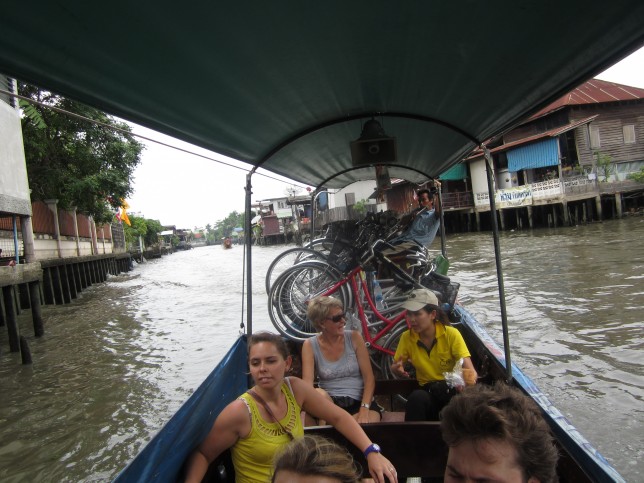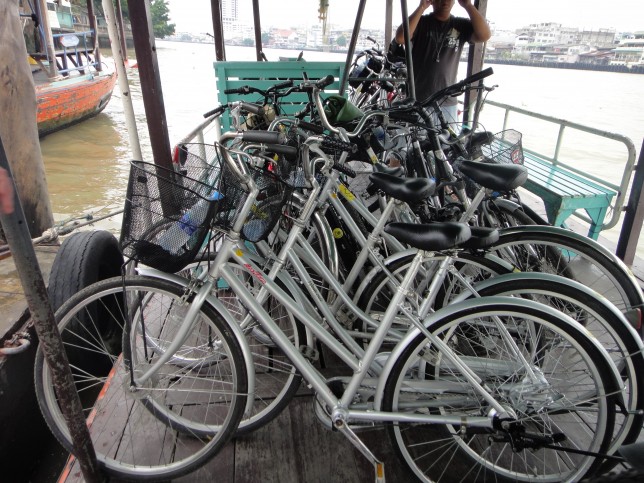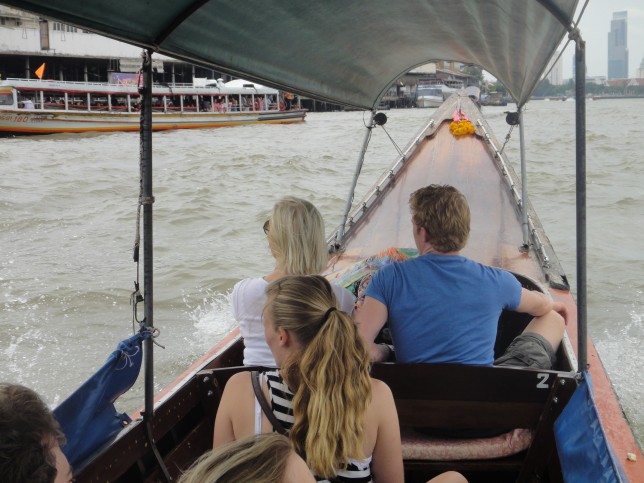 Halfway through we have lunch. I am a picky eater so the first time my friend Saskia had to taste everything. Haha. And she still does this. I know, I know… People always look weird at us. Haha. But the food is delicious!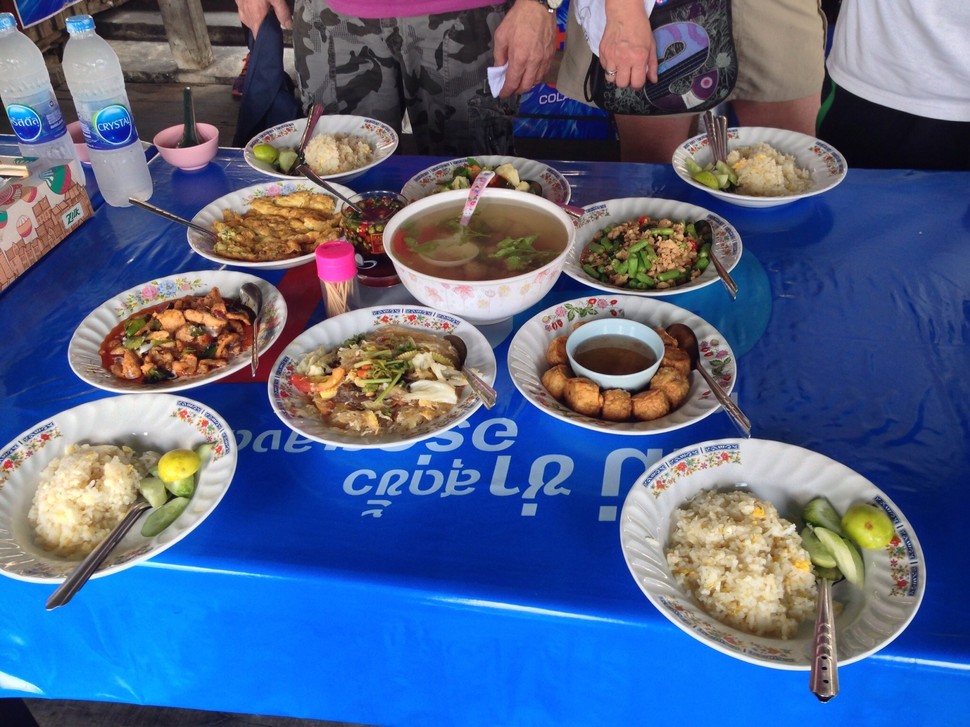 We also give big fishes food and take the ferry to the other side of the water.
All of this always happens in a different order.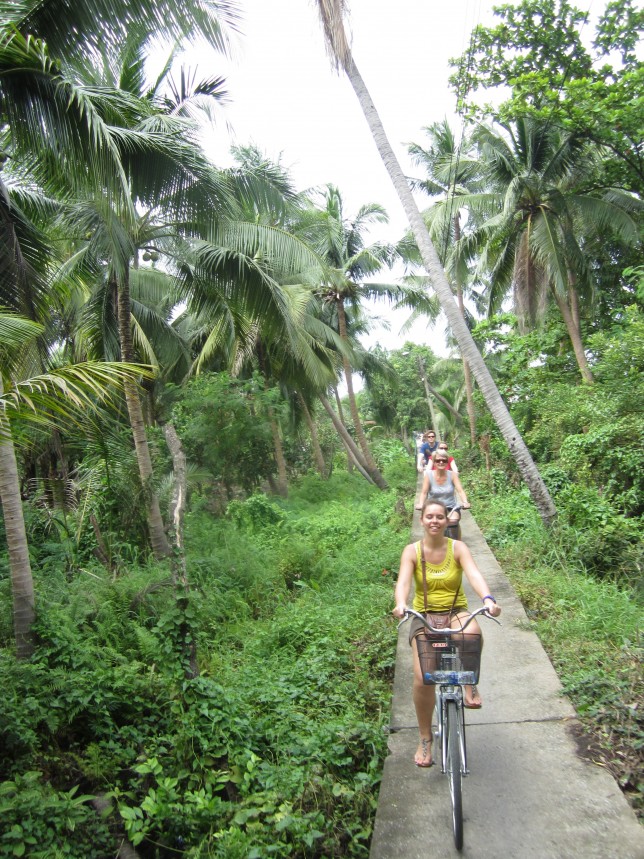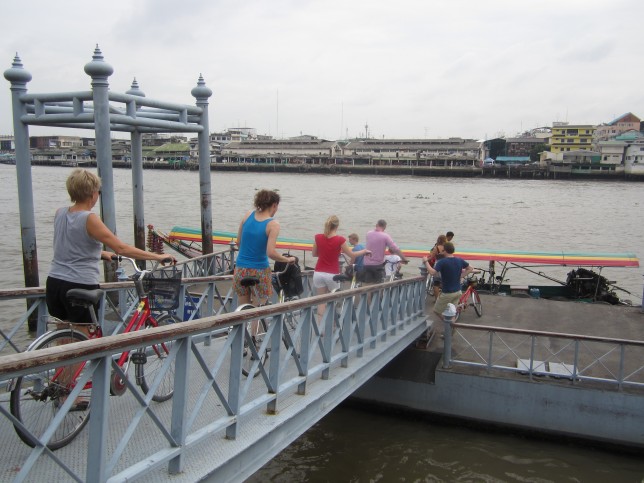 So you are not always riding your bike. There is a good balance between sightseeing and resting.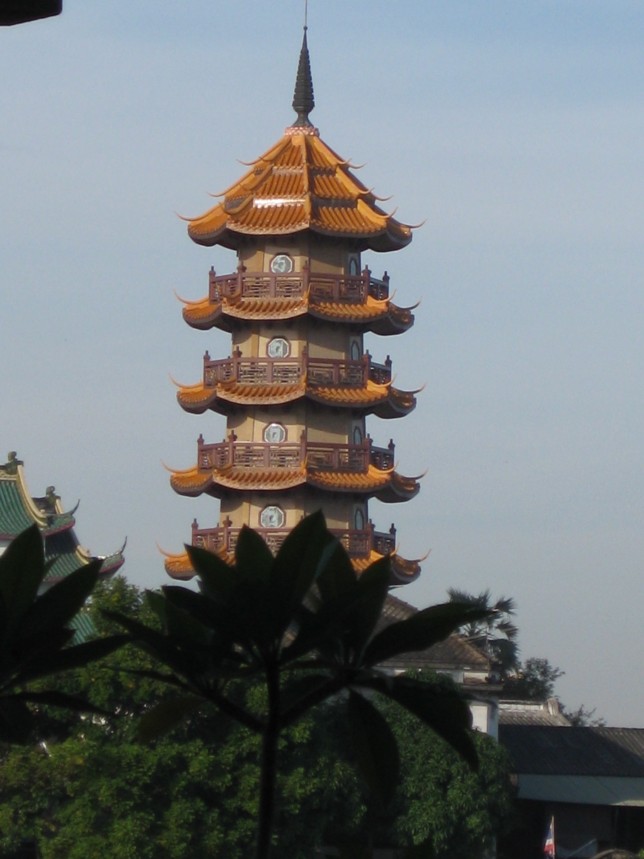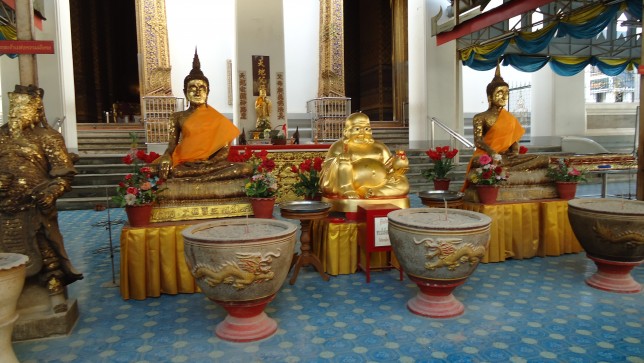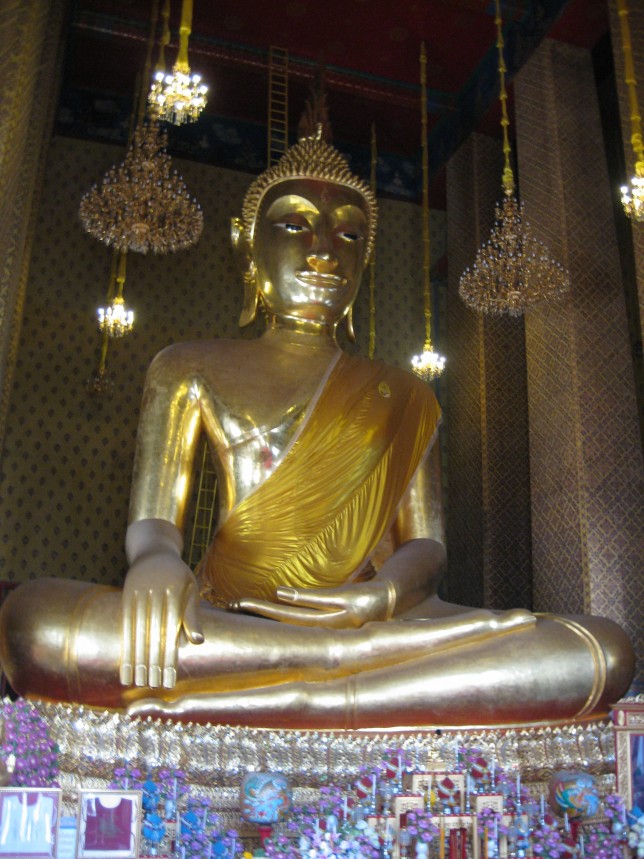 Besides the morning tour (tour 1) I also did the night tour, which is also pretty cool because you will see temples in the spotlights.
There are 8 different tours so you will definitely find one you like.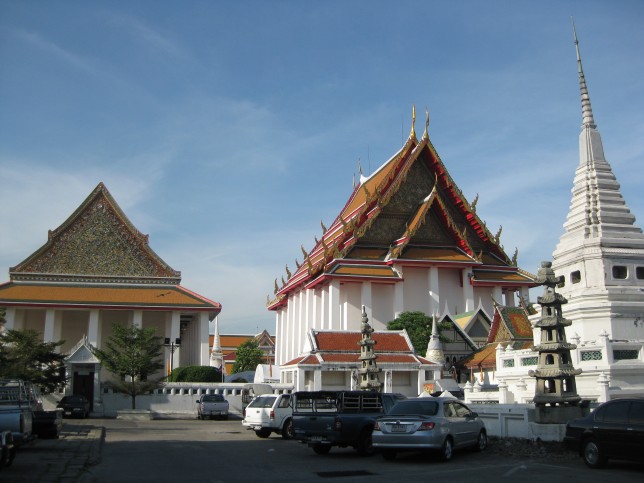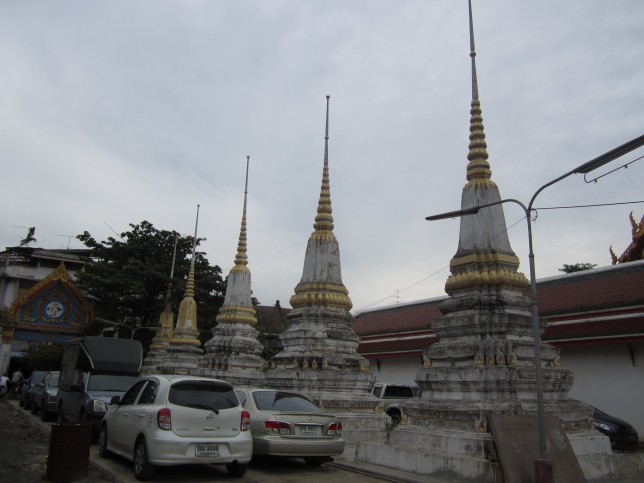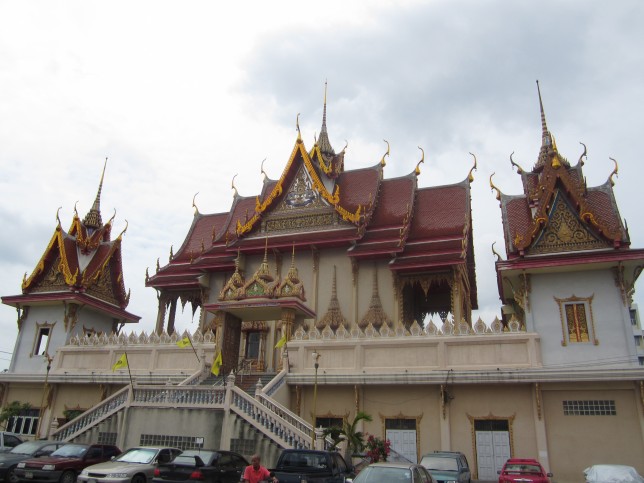 Oh! And you will always bump into something different. Like last time there was this parade for the monks and they go all out for it!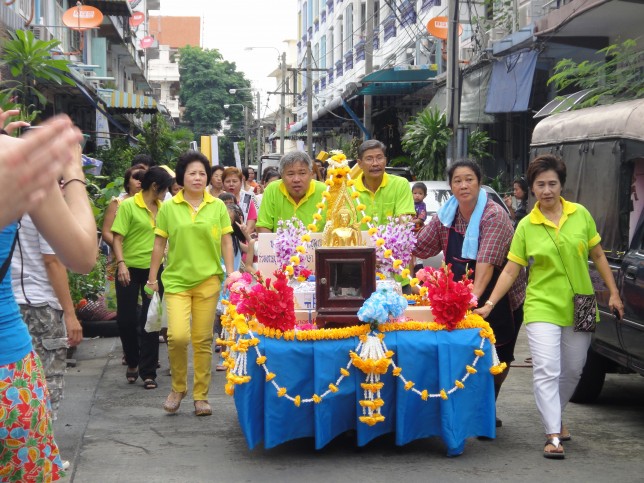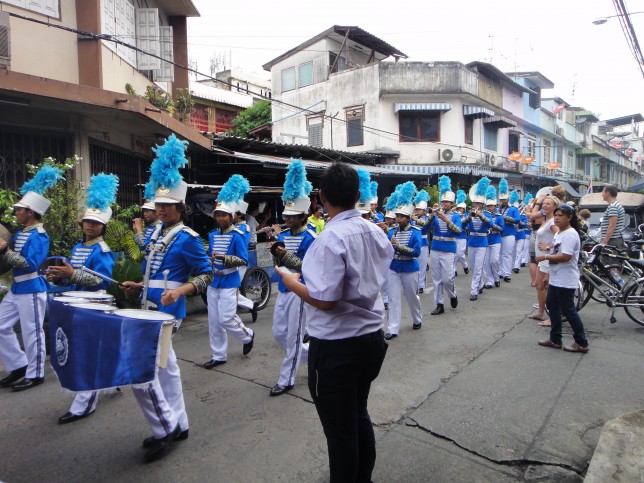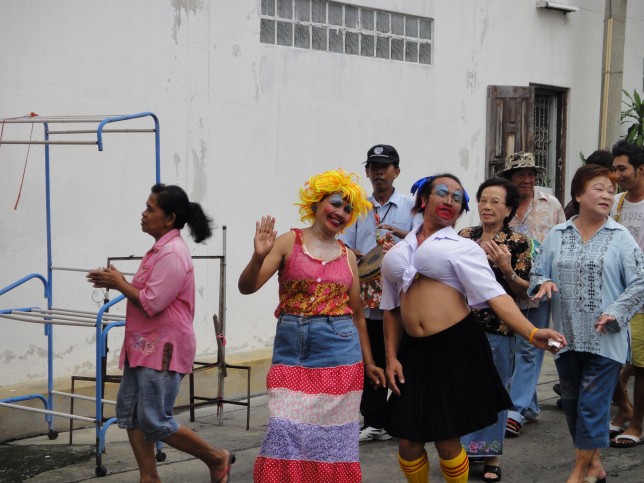 Have you ever gone on a bike tour while on holidays? Tell me about it in the comment below!
---
Co van Kessel Bangkok Tours
River City Shopping Center (Rm. 164)
23 Charoen Krung Road, Soi 24
Sampantawong, Bangkok 10100
Tel: +66 (0)2 639 7351
Fax: +66 (0)2 639 7358
Email: contact@covankessel.com