Like I have said before, Australia has a lot of Zoo's and Sanctuaries. When I was in Australia I visited the Koala Sanctuary (Brisbane) and the Taronga Zoo (Sydney) but I couldn't miss the famous Australia Zoo!
You will find the Australia Zoo in Beerwah, located between Noosa and Brisbane.
The Australia Zoo, originally called Beerwah Reptile and Fauna Park, was founded by Bob en Lynn Irwin in 1970, the parents of Steve Irwin aka the The Crocodile Hunter. Steve Irwin unfortunately died on 4 September 2006 after being pierced in the chest by a stingray barb while filming an underwater documentary film titled Ocean's Deadliest.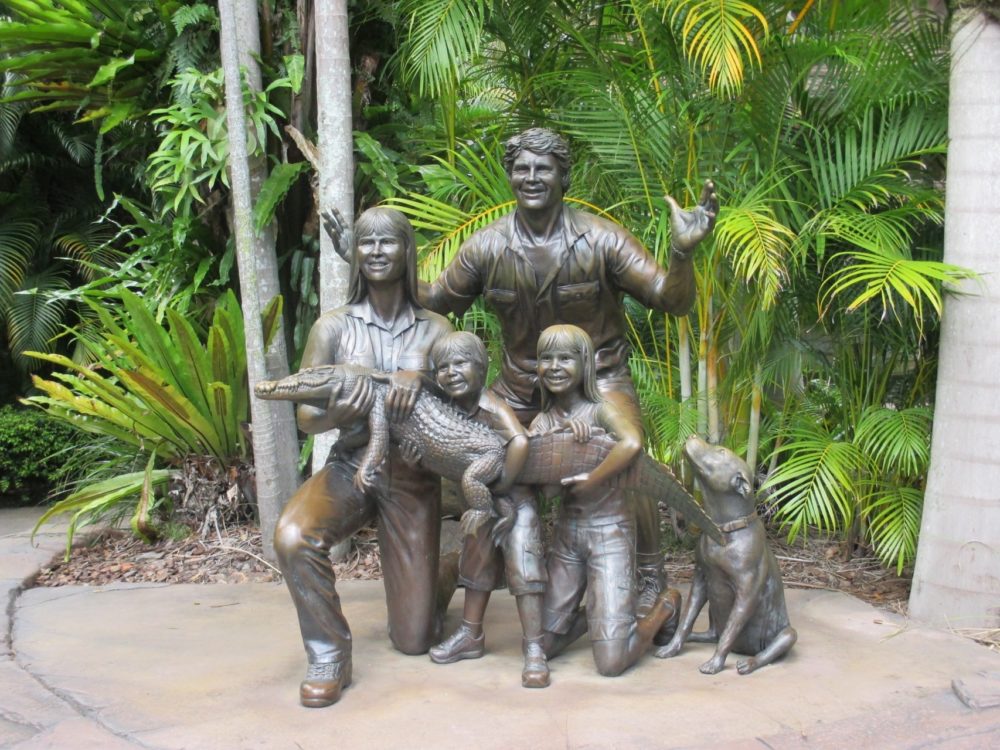 The Australia Zoo is pretty big! When I stayed in Noosa I went to the Zoo twice! The first time I went I thought I had seen everything but boy was I wrong! The second time I discovered I missed a whole part of the Zoo! But I think I have covered it all now! Haha.
Like I said, the Zoo is pretty big so that means there is a lot to do and see. Most of the animals are native to Australia (kangaroos, koalas, wombats,…), but there is also an Africa section with zebras, giraffes and rhinos.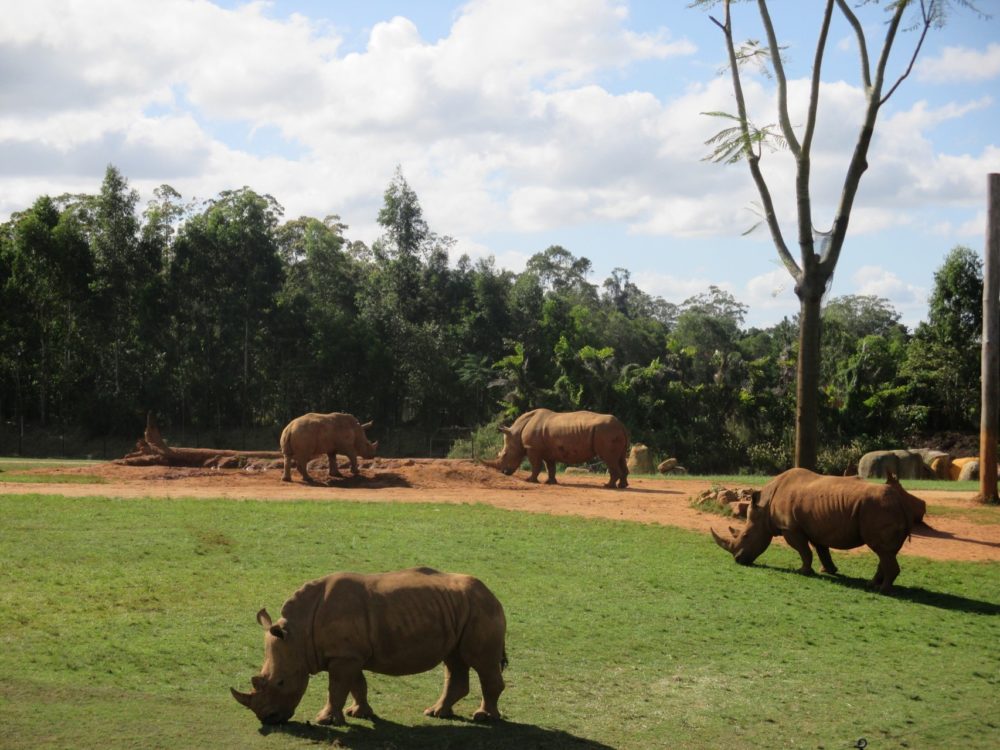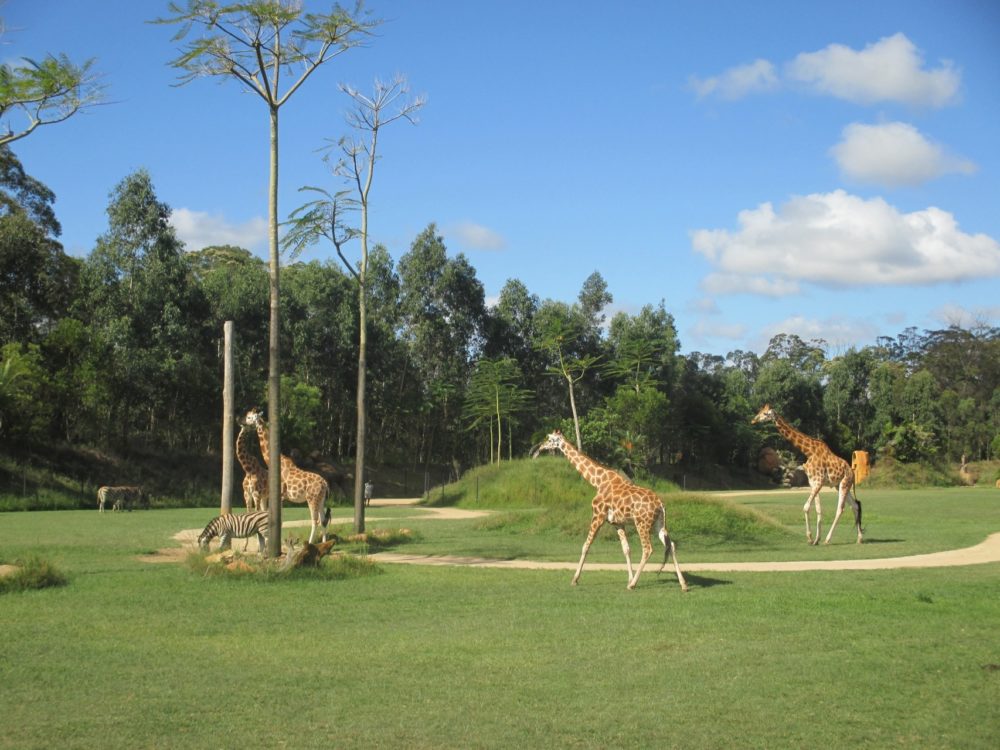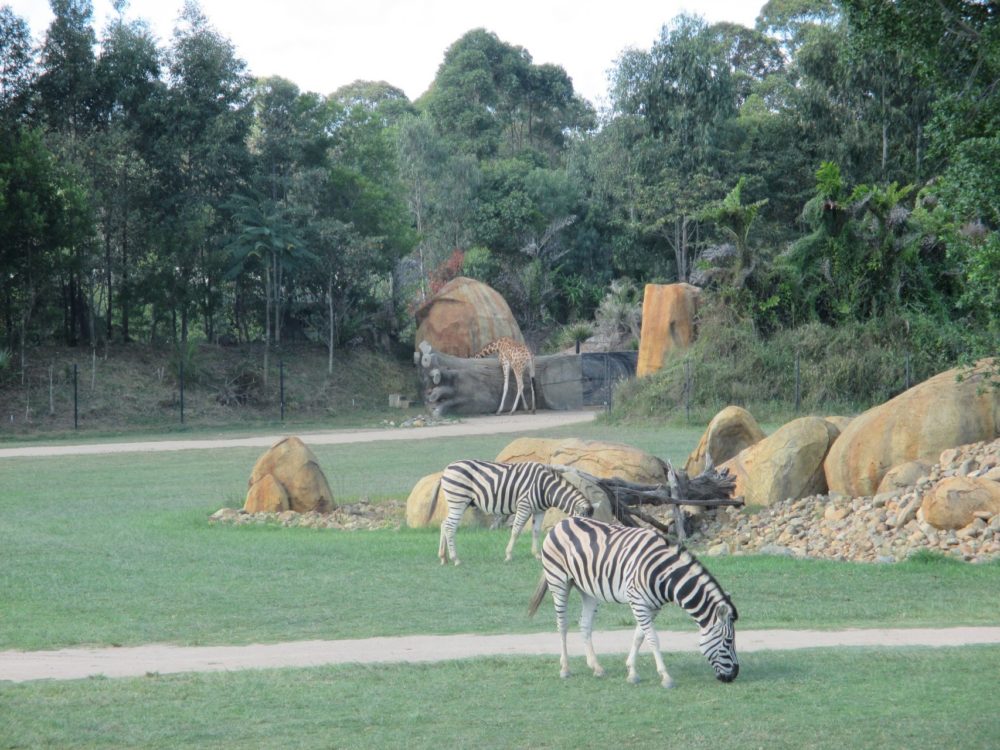 At 12.00 there is a wildlife presentation at the crocuseum. Where you can see them 'play' with a crocodile, I think these animals are very sneaky and scary btw, but there is also a bird show and more!
If you visit the Zoo on a busy day make sure you go a bit earlier so you can choose a perfect spot but as you can see there is enough space to sit.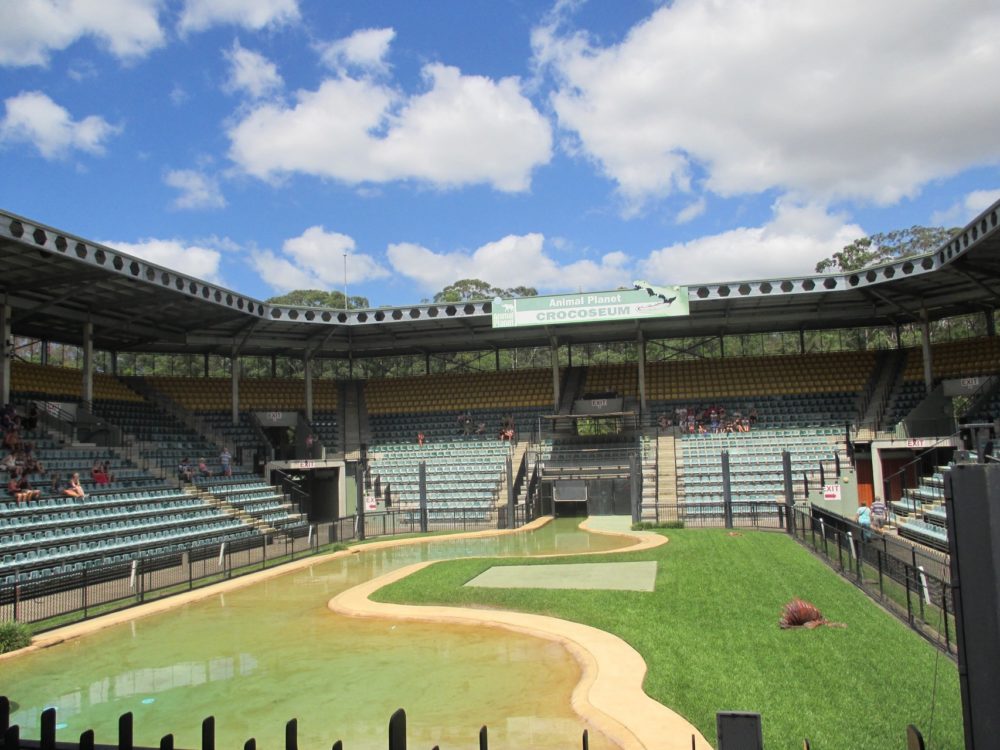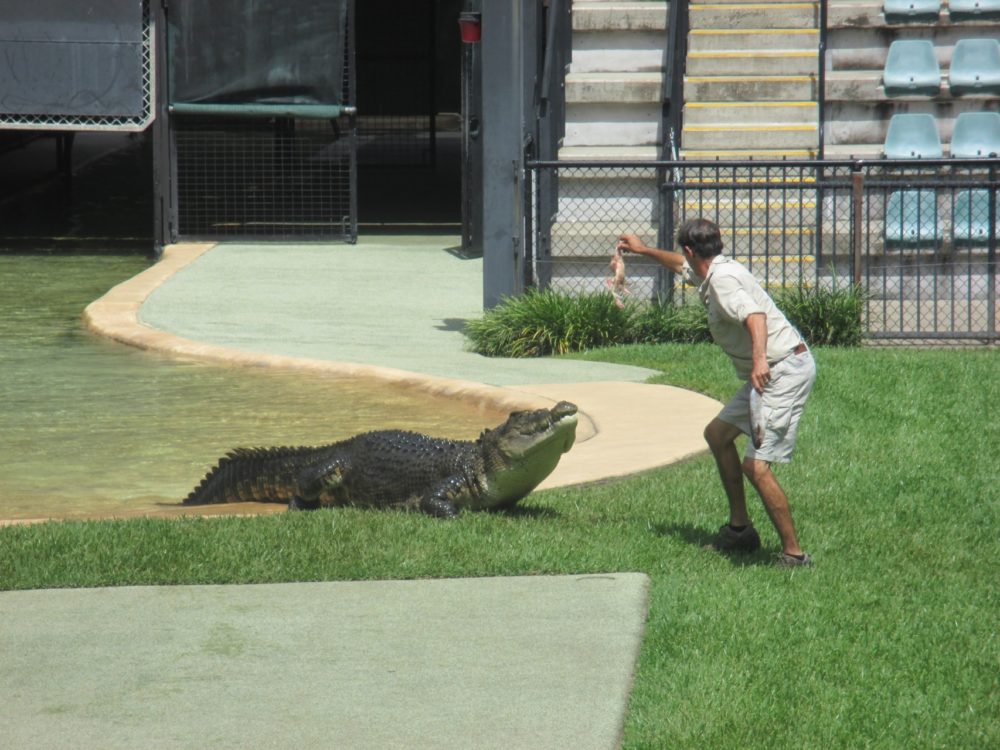 Here are a couple more pictures of the beautiful animals you will find in the Australia Zoo.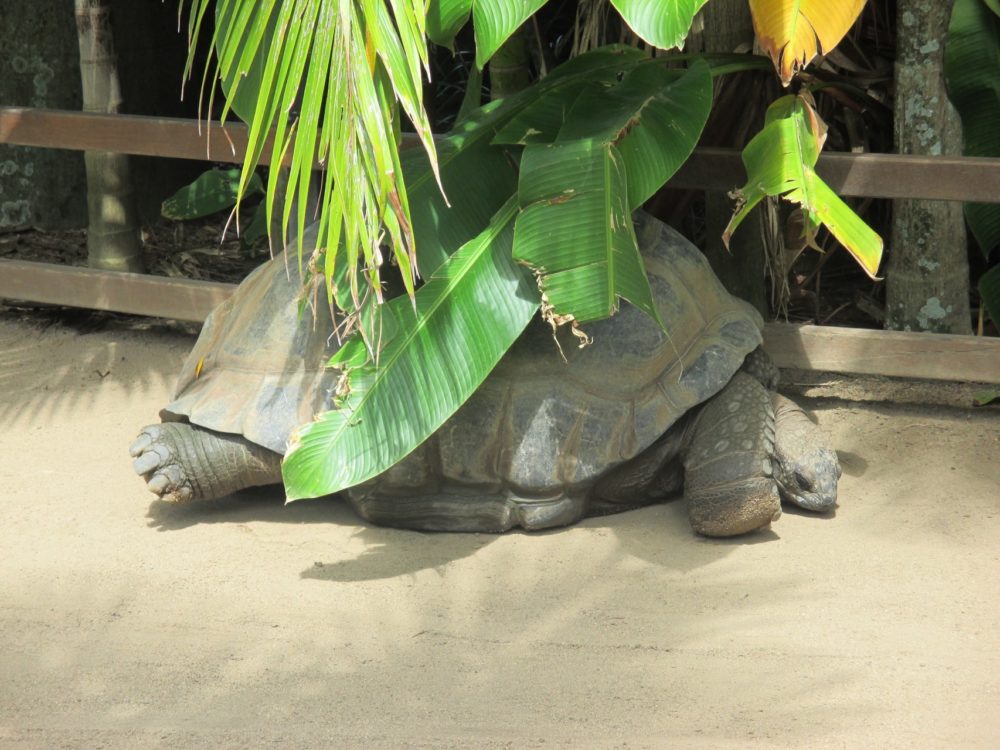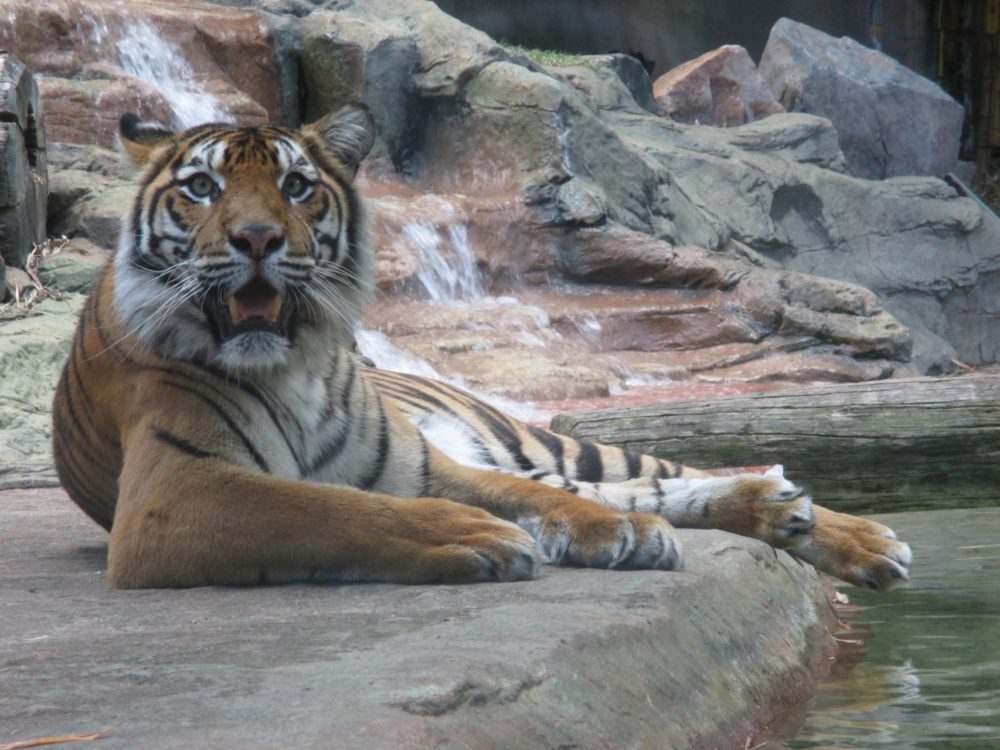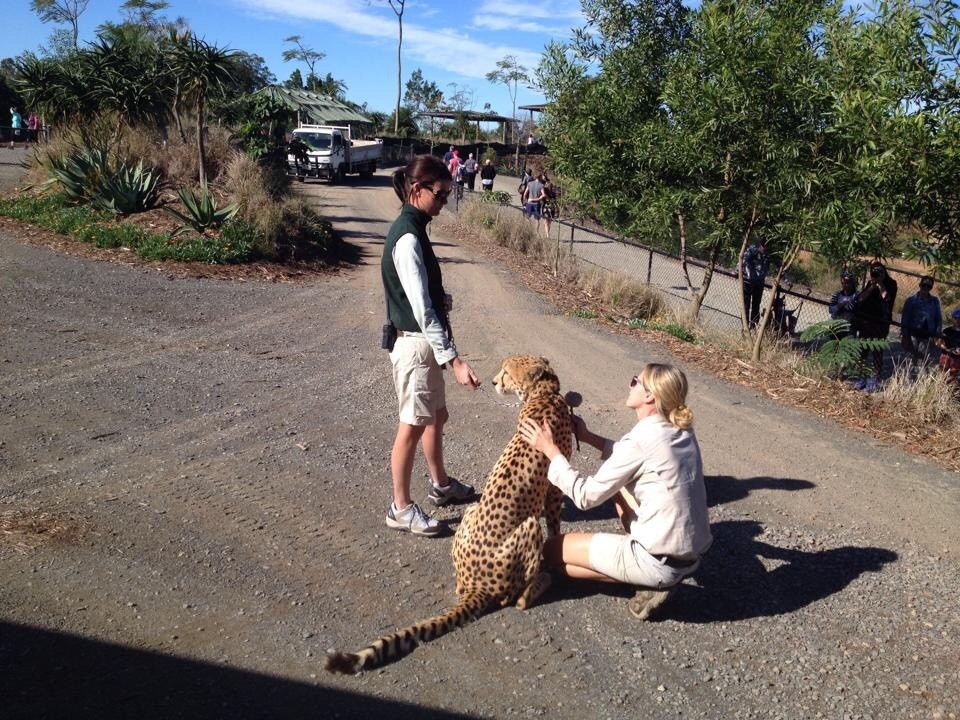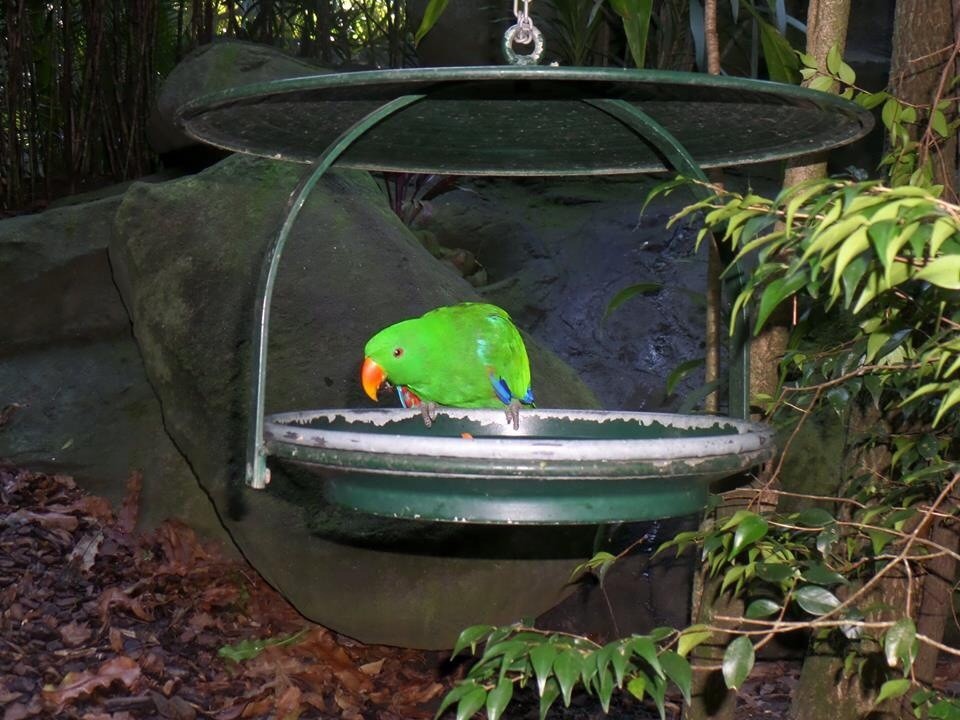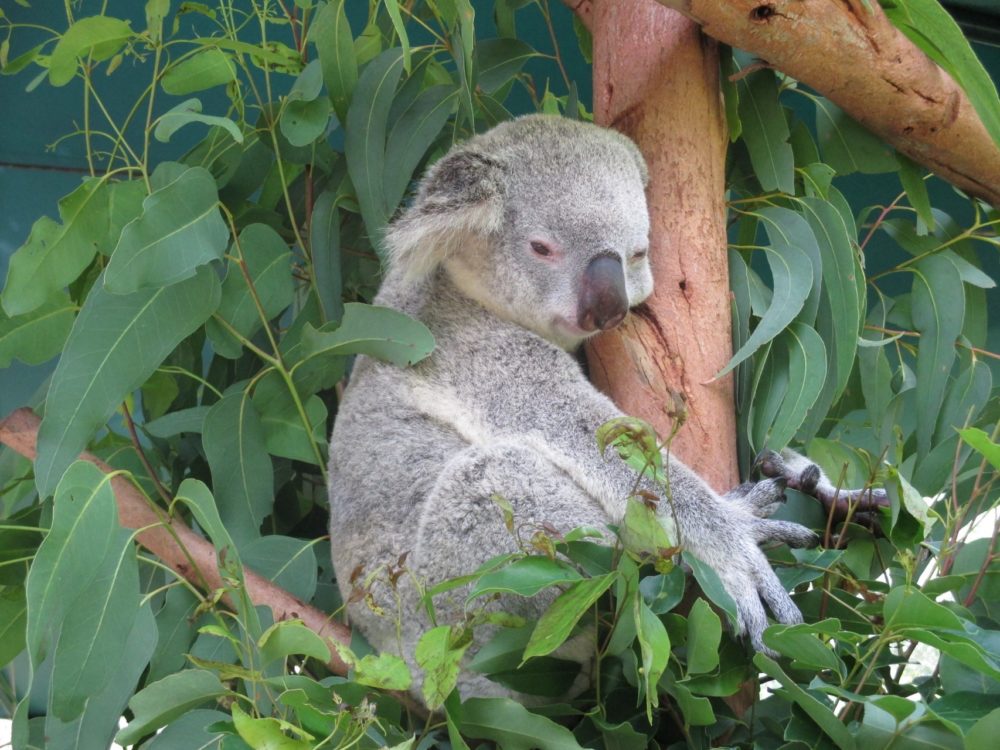 As in every Zoo/Sanctuary you can pet, hold and/or feed the animals. Sometimes you have to pay for it but sometimes you don't.
I paid to hold a Koala in the Koala Sanctuary but to hold this little crocodile/alligators I didn't pay anything! Same for feeding (besides 2 AUD for the food) and petting the Kangaroo's in both Zoo's and Sanctuary.

Very awkward holding the little crocodile/alligators.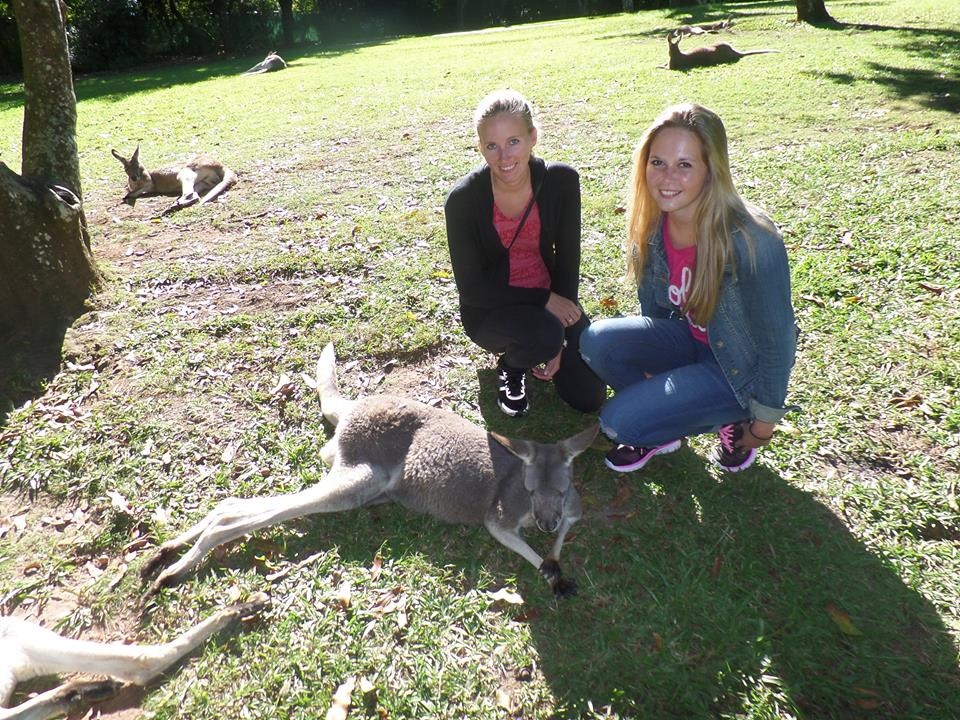 Conclusion:
I liked the Australia Zoo. Besides the fact there is a lot to see and do you can see that the animals are treaded with care and love.
Presence of Steve is still very visible, which is understandable, but having a gift store on every corner is a bit too much for me.
I would definitely go back if I had the chance.
Tip:
The Australia Zoo is perfect for a day trip from Brisbane and Noosa. You can take public transportation but there is also a Greyhound bus that drives up in the morning and picks you back up in the evening.
Did you know?
That today, 15 november, is Steve Irwin Day?! Wear something khaki today to honor him :).
Which Zoo or Sanctuary would you love to visit in Australia; Australia Zoo, Koala Sanctuary or Taronga Zoo?
---
Address:
Australia Zoo
1638 Steve Irwin Way
Beerwah QLD 4519
AUSTRALIA
Phone number: 07 5436 2000
Prices:
Adults: $59
Child (3-14 y): $35
For more prices click here
Opening Hours:
9 am – 5pm; 7 days a week
Closed Christmas Day
You can download a map online or get one free when entering the Australia Zoo.