You probably know the quote 'If traveling would be free, you would never see me again' and man this is so true! I love to travel the world without thinking about money but unfortunately traveling cost a lot of money. I know it also depends where you will be traveling too.
Like for example traveling through Thailand will be much MUCH cheaper than traveling through Australia. So first of all think about the budget you need.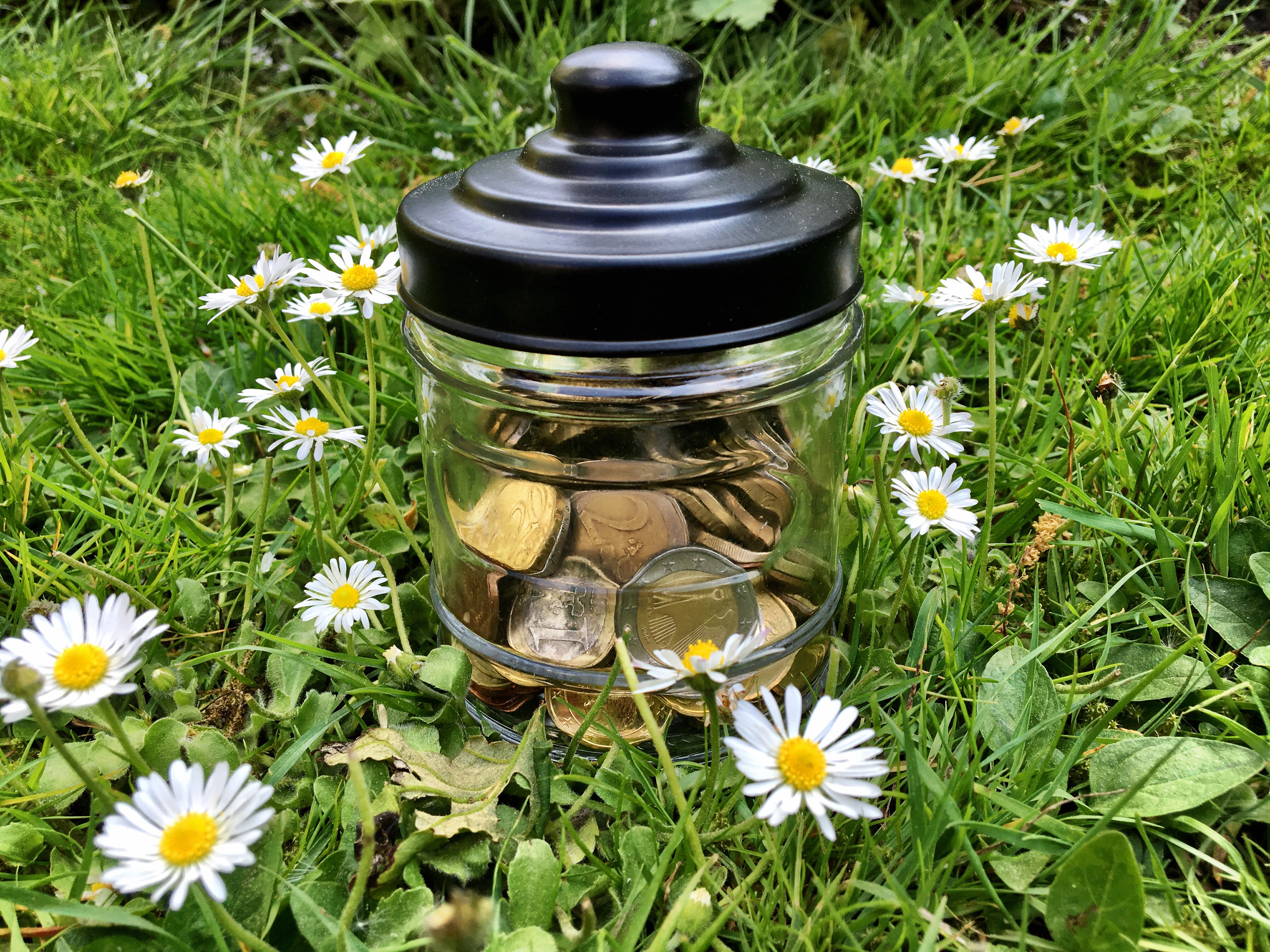 I have traveled for a long period of time through Australia and Canada but before getting there I needed money. That meant I needed saving up as much as possible in every kind of way.
Now that the new year started we are probably all thinking about our next vacation. You are probably already saving up for it but if you want some extra cash then maybe my tips can help you.
Here are some of my tips on how I have been saving money for most of my (long) travels.
What I have been doing a lot lately is putting all my coins in a small jar. I haven't been doing this for long now but when I counted it today I already saved up €60!
I changed my phone plan to pre paid. I now pay €15 per month for 4GB and 4000 text. When I need to call someone I now use whatsapp or Facetime audio. Or let them call me instead 😉


Look what is best for you. You can also only use wifi, you will be surprised how much you will find free wifi!

I am lucky enough to stay with my parents for a few months so this will save me a lot of money.
But if you have a room/apartment/house and depending on how long you will be gone try to sell or rent it. With this you will get a lot of cash back.
How about your car? I need my car for work but if I am not working I try to use it as minimum as possible. I also looked at my insurance again and saved money on that as well.


See if you really need. If not sell your car and use public transportation for a few months.

What is more important, the trip you are planning or those new pair of pants?
Look at all your belongings, do you really need it? If not sell it all!
Tip: when you buy new things think if you really need it. If you need new shoes, buy ones you can take with you and can use for years otherwise leave them!
Instead of going out for dinner, drinks or doing a facial with friends invite them over to your house and make your own lunch/dinner at home or have a spa day at home.
This will be much cheaper and is also fun!
If possible get an extra job or work more hours! There are enough temporary jobs around you when you look for it, babysitting, hospitality,… I working in hospitality so enough job in that department!
I never said it was easy and there is a change that you will get some bumps in the road.
For example; my car had to get new tires and brakes. This has cost me a lot of money and a lot that I had saved up had to go to my car and because I need that car for my work I had no choice.
So yes I have been thinking about giving up and do a small trips instead but when I look at the places I want to visit in the world I just have to keep going, save and work extra hard because it will be all worth it! I will just have to make choices on what to see and do.
These are my ways of saving up some extra money for my travels.
But what are your ways for saving money? I would love to hear them!