In September 2015 I went to Lisbon with my mom before I had to leave for Canada. Some mother daughter bonding time. 🙂 We were in Lisbon for 3 days but I can tell you I could stay much longer here. Today I will tell you what to see and do in Lisbon to make your next trip to Lisbon easier ;). What to see and do in Lisbon
Our Hotel 'Hotel: Lis- Baixa' was perfect. It was located in the centre of Lisbon and just a 2 minutes walk from the famous Rossio square. You can also find the train and metro station here.
All the other attractions were just a couple of minutes walk away so it was perfect!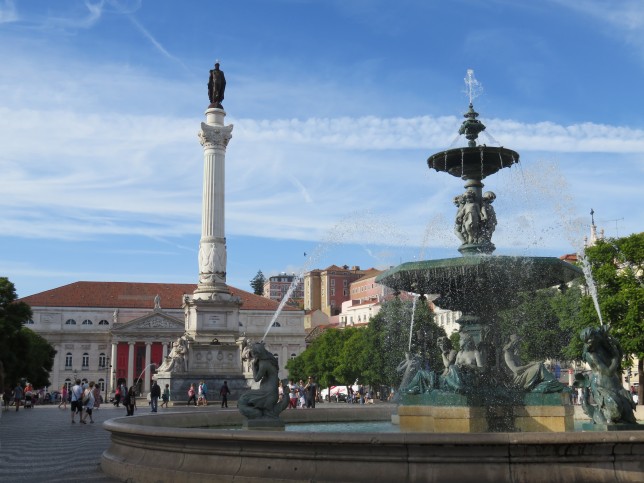 We arrived at our hotel around midday, checked in, freshened up, had a little bite to eat and went of exploring Lisbon. First we wanted to take the famous Tram 28 to get to our first stop Castelo de São Jorge because everyone was saying that it is a must and that there are many hills in Lisbon. But when we arrived at the tram stop it was packed! Not just busy but a very long line so we decided to risk walking and it was perfectly fine. Just needed to rest a couple of times going up hill but perfect excuse to take pictures, haha.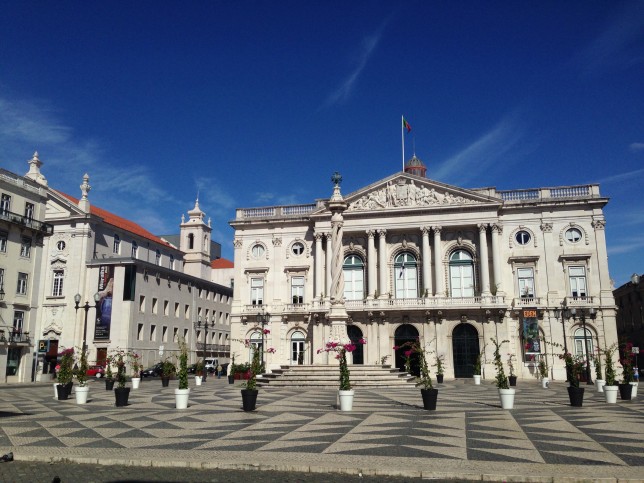 Here is what we did on our first day:
Castelo de São Jorge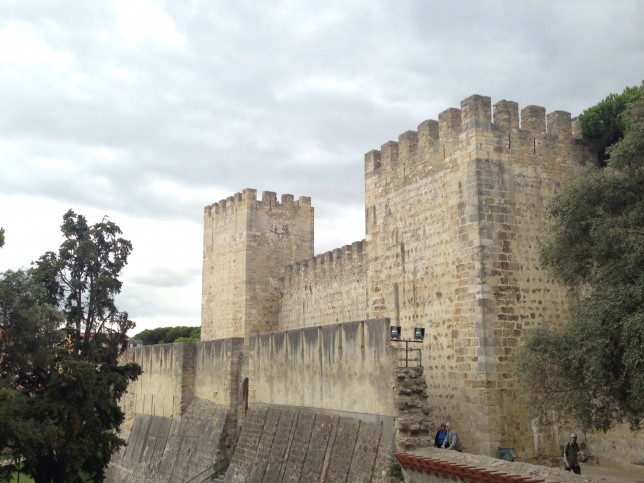 It took us around 15 minute to walk from the hotel to Castelo de São Jorge, which isn't that bad at all. Even up hill!
Because the Castle is on a hill you have a nice view of the city and the Ponte 25 de Abril (bridge). Unfortunately the sky wasn't clear when we arrived but that didn't stop us.
I took my time wandering around the ruins. If you have been reading my blog you know I have a weak spot for ruins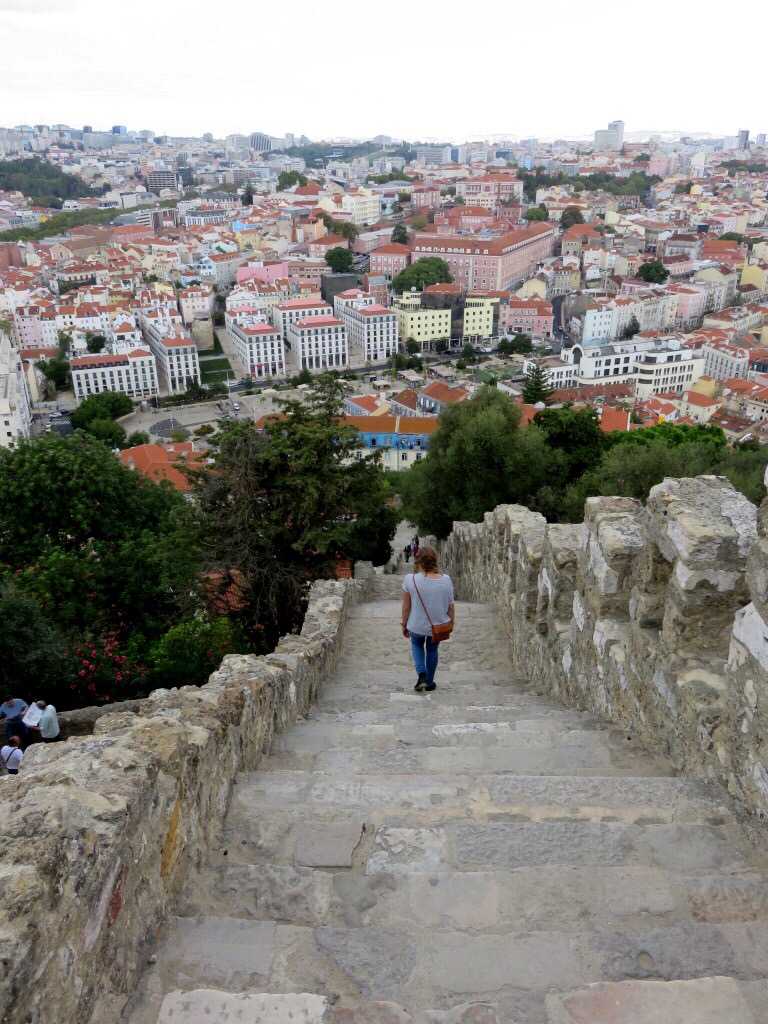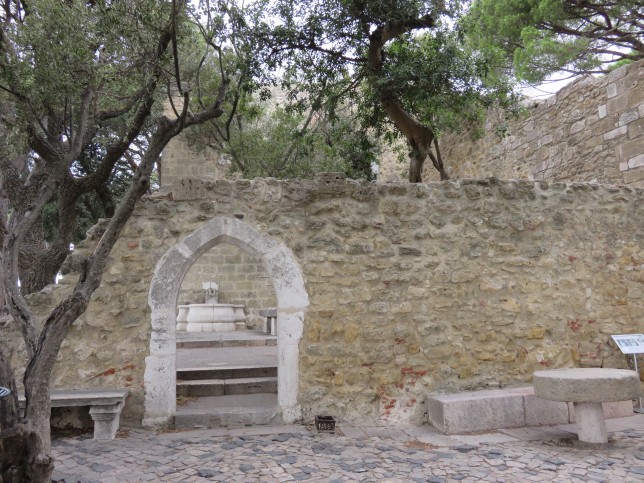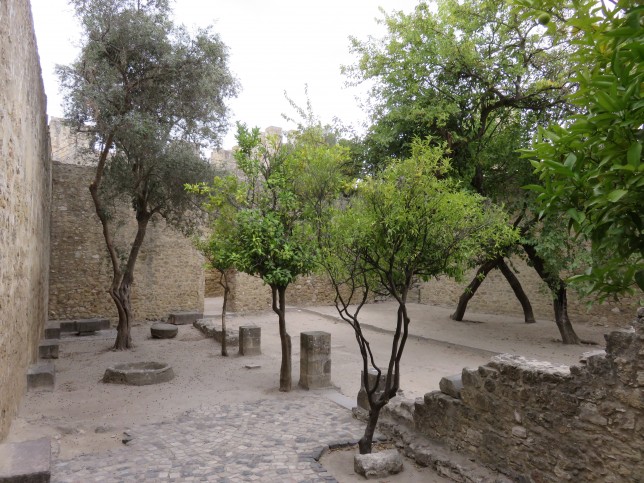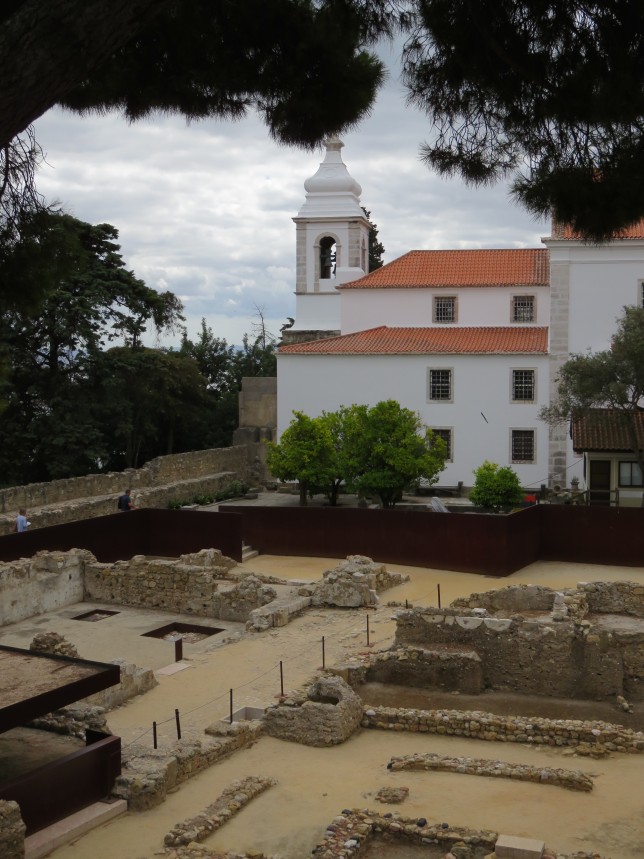 Here, picture above, you can take a free tour. Unfortunately the times weren't in our favor so we decided to skip it.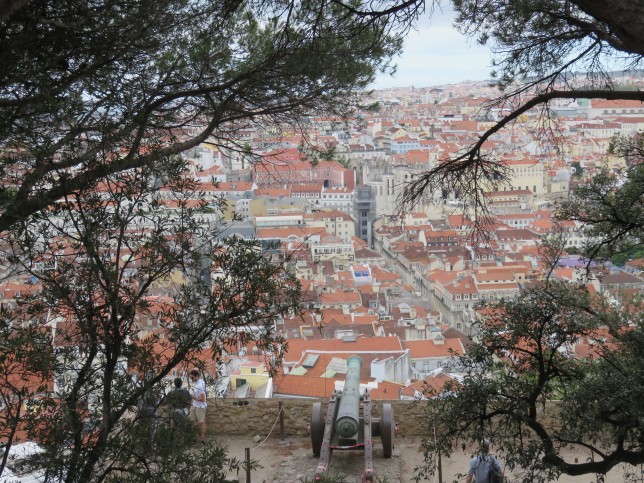 Sé Cathedral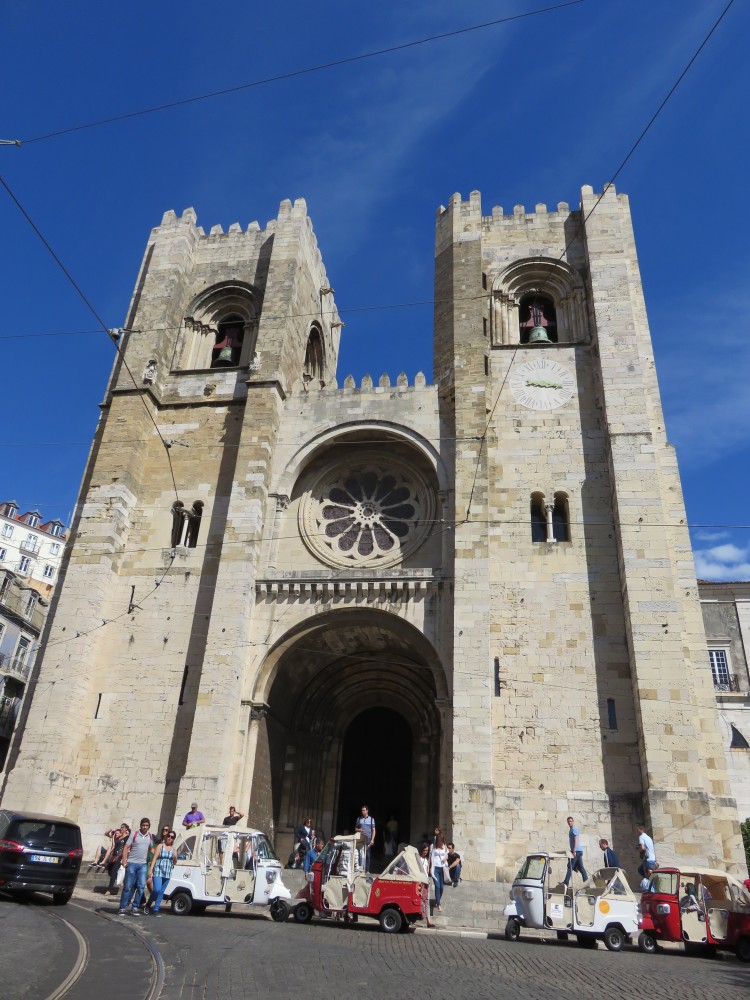 Our next stop was the Sé Cathedral and only a 5-minute down hill walk. Visiting the Cathedral is free but if you want to see the ruins of the cloister and the treasury you have to pay, 4€ for both.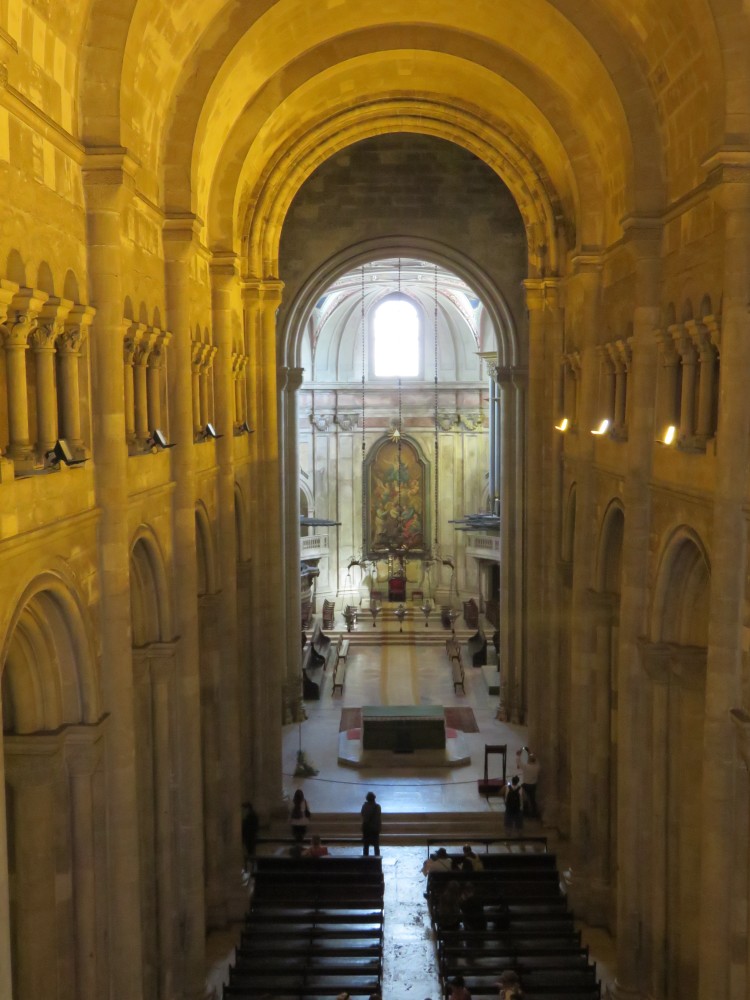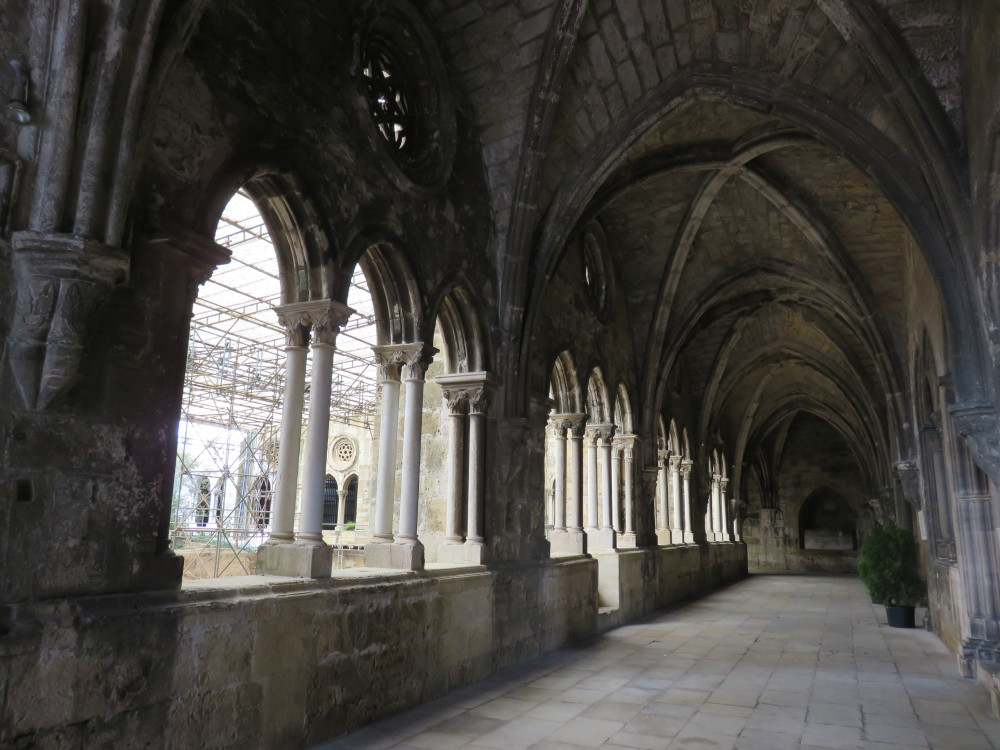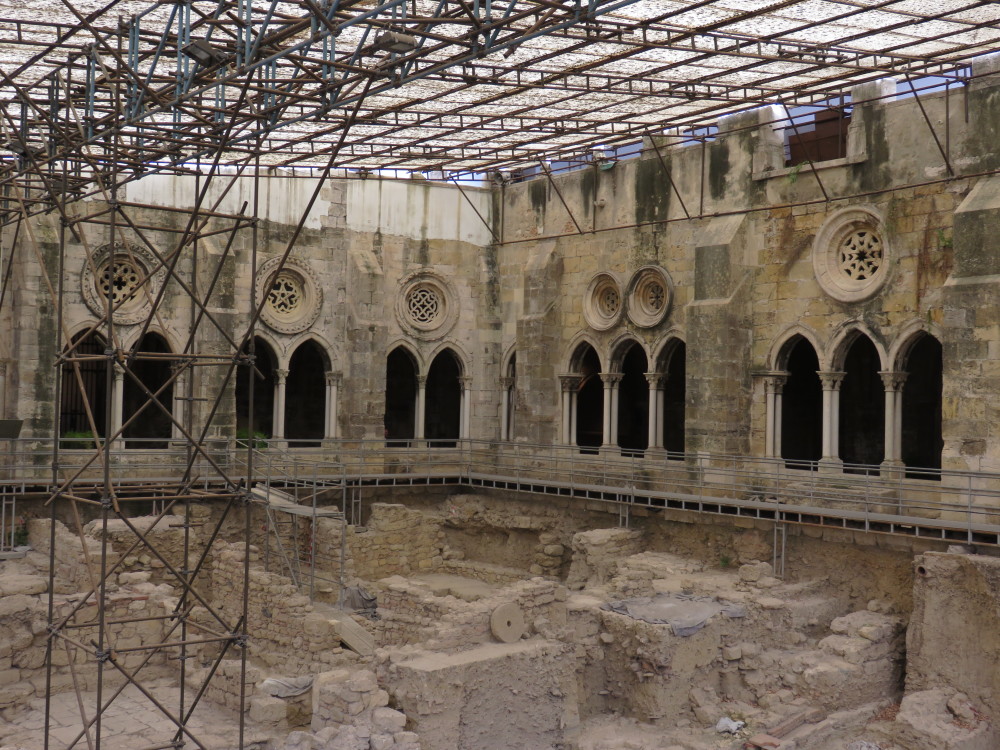 Praça do Comério 

Before we went to the Elevatior Santa Justa we stopped at the Praça do Comério.
This square is huge and one of the famous squares of Lisbon. Here you will also find a statue of King Jozef I. I really wanted to see the square at night but we were so tired every time we didn't get to it. Apparently it is very beautiful at night.
Here you will also find the information centre.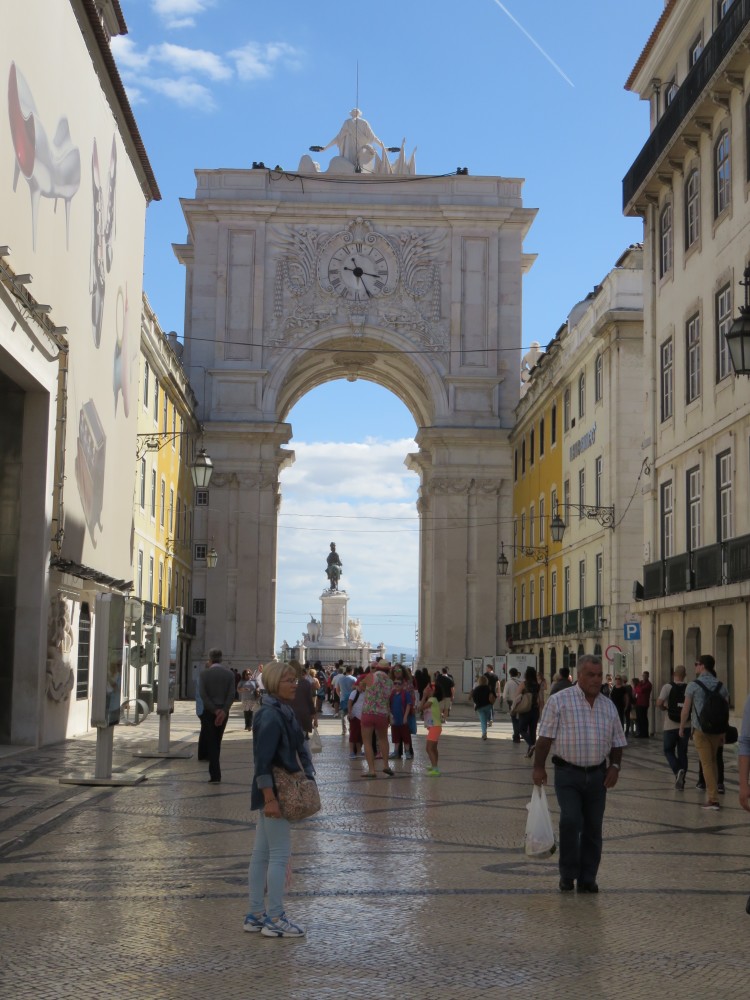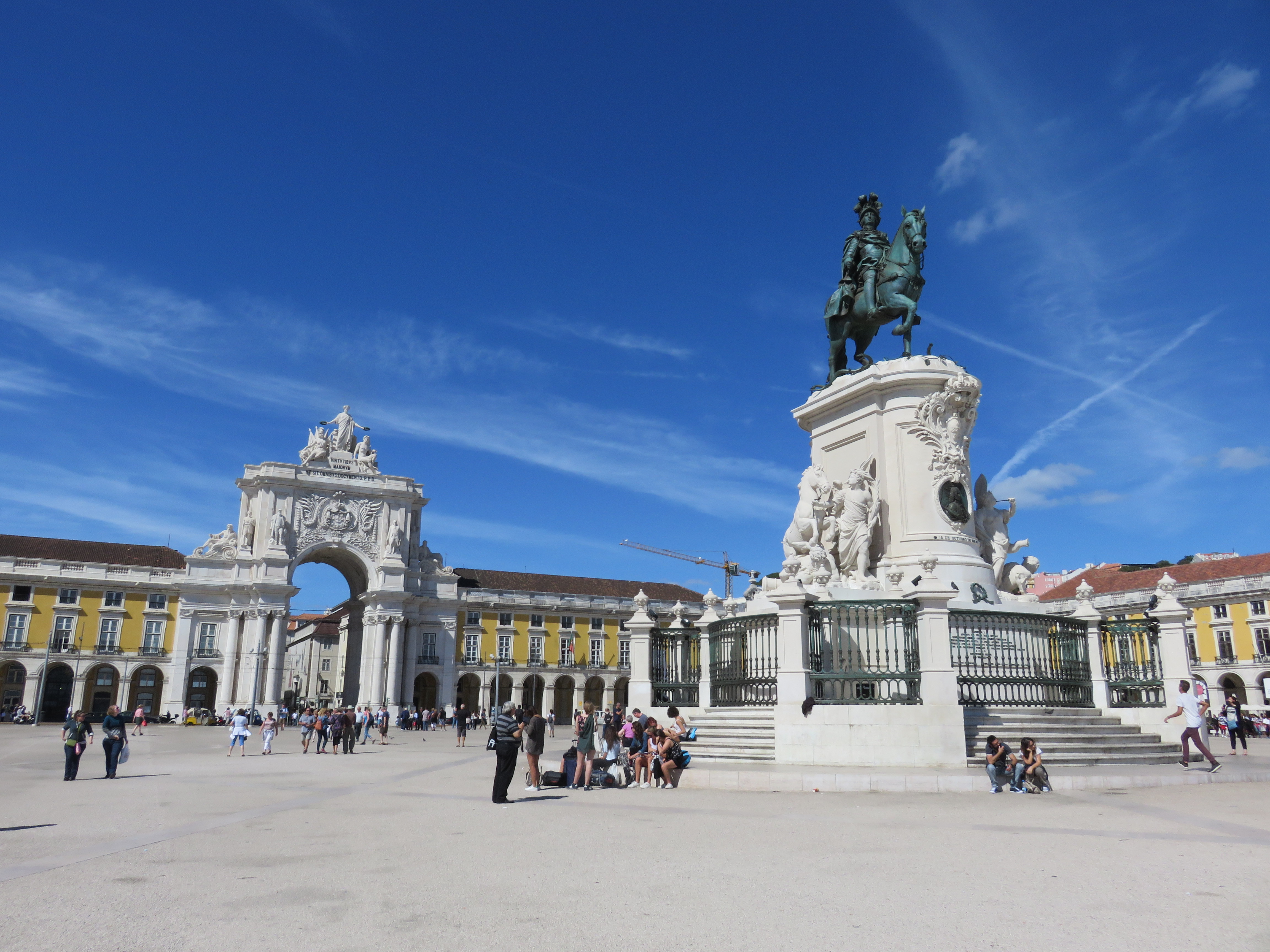 Elevador Santa Justa
The elevator connects two towns Baixa and Chiado.
When we arrived at Elevador Santa Justa there was a pretty long line. Someone told us you could walk up the hill and have the same view and go from there to the higher view. We stayed in line because we were so tired of walking and before we knew it we were enjoying the view. We did walk back down and it's very easy to get there.
To use the lift you can use your viva card (bus/train/metro card) to go to the lookout you have to pay 1,5€.

Rossio Square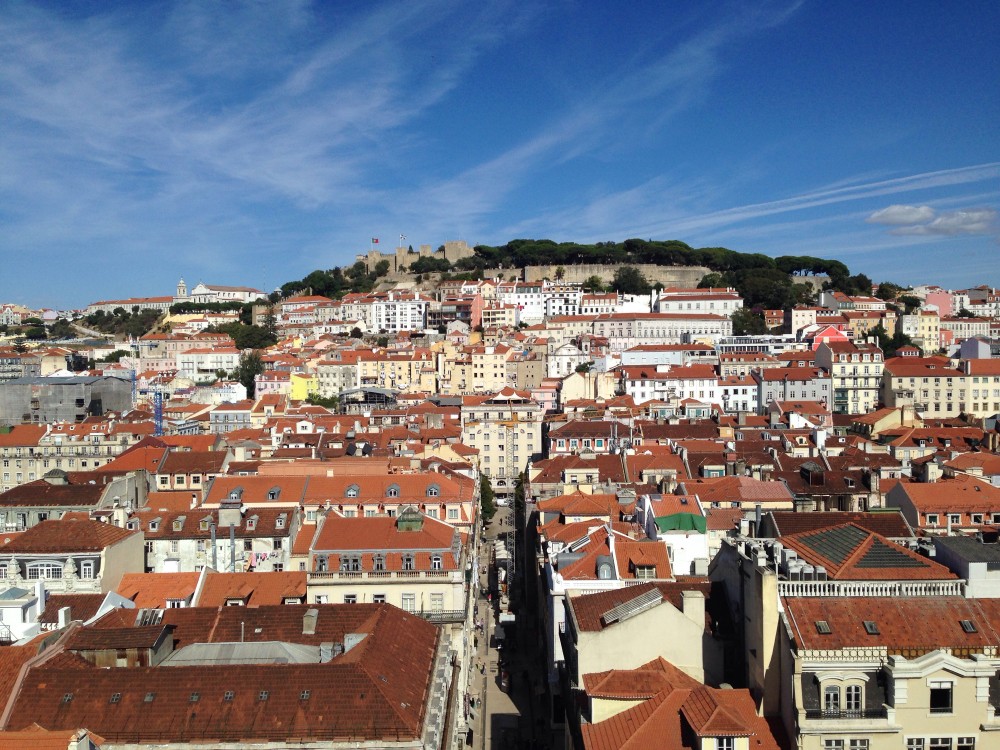 At the end of the day we had dinner at the Hard Rock Café. I know being in Lisbon and going to a Hard Rock Café?! Well I have a weak spot for them so I had to! Haha.
After that is it was off to bed! We were so tired and we had to get up early because we wanted to go to Sintra.
Sintra is a 40-minute train ride from Lisbon and totally worth it. We did everything in one day but I would recommend spending at least two days there because there is so much to see and do!
Sintra deserves a separate post so in a week or so I will tell you more about it and in detail. In the mean time here there are a couple of pictures to enjoy! What to see and do in Lisbon

Castelo dos Mouros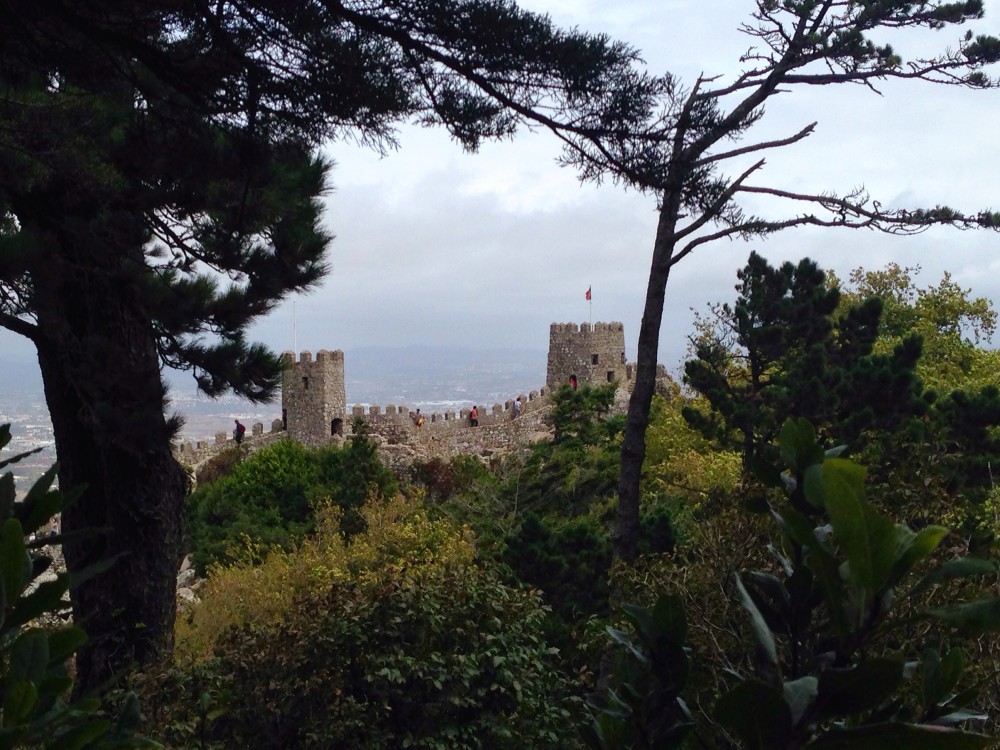 Palácio da Pena

Palácio da Regaleira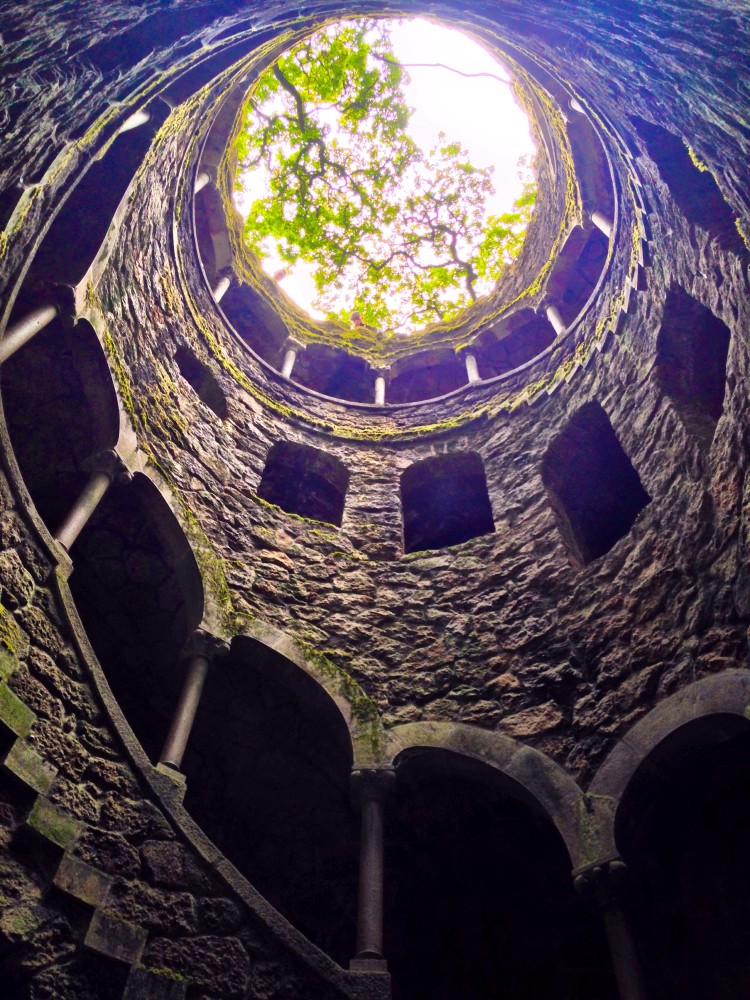 Monserrate
On our last day we took tram number 15 to Belém.
Here we went and got to see the Torre de Belém, Padrão dos Descobrimentos and the Mosteiro dos Jerónimos. These are all walking distance from each other so perfect for spending the whole day there.
I will also post a separate blog about Belém.

Mosteiro dos Jerónimos


Mosteiro dos Jerónimos


Padrão dos Descobrimentos


Torre de Belém

Three days is definitely not enough time to explore Lisbon and Sintra but it's a start. I will definitely be coming back!
One more thing! Please get lost in the streets of Lisbon. You will never know where you will stumble into.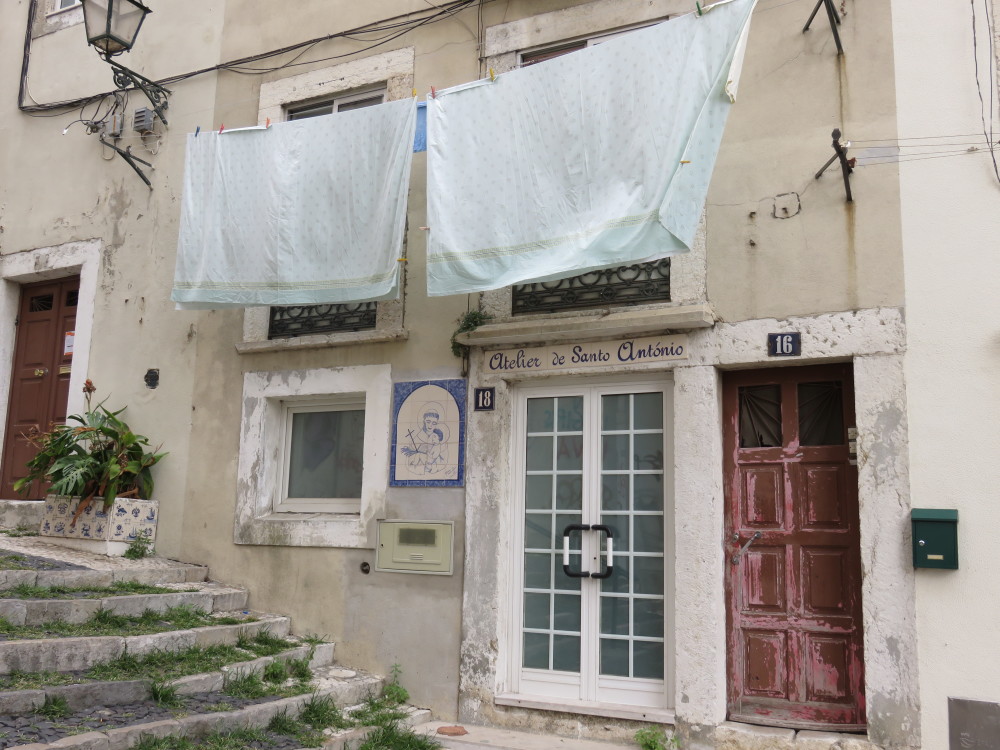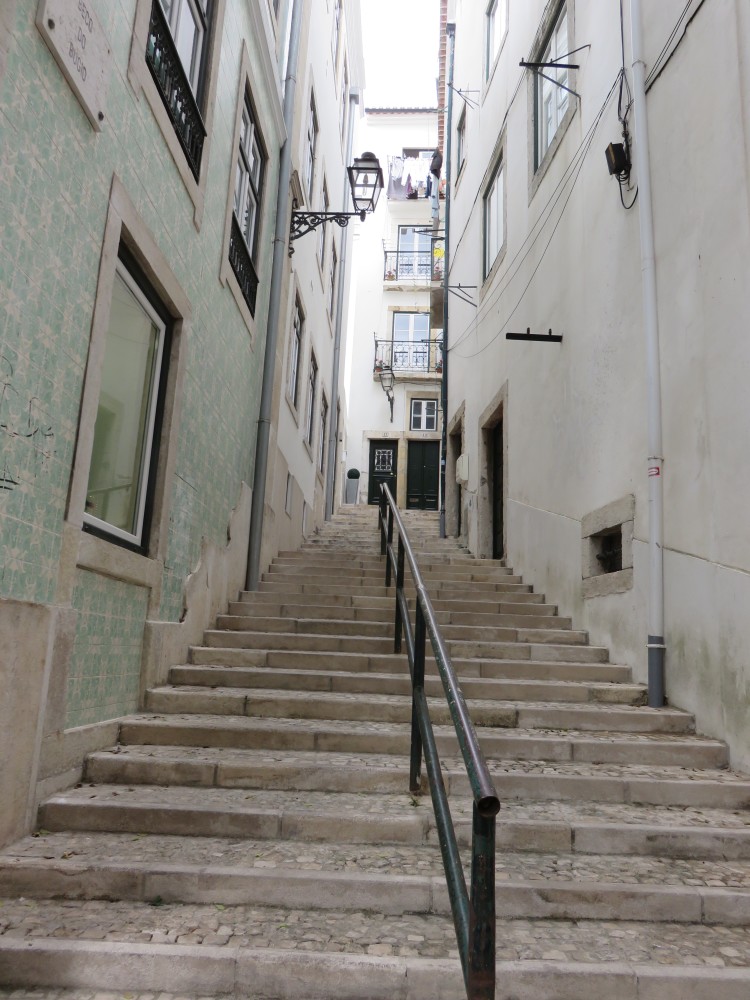 Have you every been to Lisbon? What do you think about my 'What to see and do in Lisbon'? Which attraction would you love to do?