After a busy couple of weeks at work it's finally quieting down a bit and I decided to take my mom away for a couple of days. We want to see so many places in this beautiful world but we also don't want to spend too much money. After a lot of research and thinking we have decided to go to Athens!
We have never been to Athens before so we are very excited to explore this city. Any tips are welcome! keep your home safe while traveling
This made me think about what I usually do to keep our home safe while we are traveling. Even though it's not necessary this time because my dad will be home and it is a short trip. I do want to share my tips.
So here are my tips to keep your home safe while traveling:
Ask a neighbor to watch your house or get a house sitter.
Our neighbor is amazing. She checks our house all the time. One time when we got home she even mowed our lawn!
When I was in Canada I got a housesitting job while the family was celebrating Christmas in Maui. I got to look after a little dog and I even got paid!
Stay off social media.
I love my Instagram and Facebook but I never post when I am leaving, where I am going and so on. I like to keep a bit of mystery in my life. 😉 And also, it's just an invitation for unwanted people.
Hold your mail.
I always make sure they hold our mail at the post office. It's very easy to do and then your neighbor or friend doesn't have to check your mailbox every day.
Warn the police.
Sometimes we warn the police. They will keep an extra eye out. Don't forget to tell them who had access to your house. We forgot that one time, oops!
Get an alarm.
After a big scare from my side a couple years ago we got an alarm. It just makes me feel a bit better letting the house alone. Even when I go to work.
Of course there are way more things we do but to put it all online isn't a good idea of course. 😉
SimpliSafe actually created a guide giving some tips on keeping your home safe while traveling. Aside from investing in a home security system like I mentioned above, the guide touches on everything from setting timers for your lights, to leaving a key with a trusted neighbor. Feel free to save it and print it out when you are planning to go on your next holiday!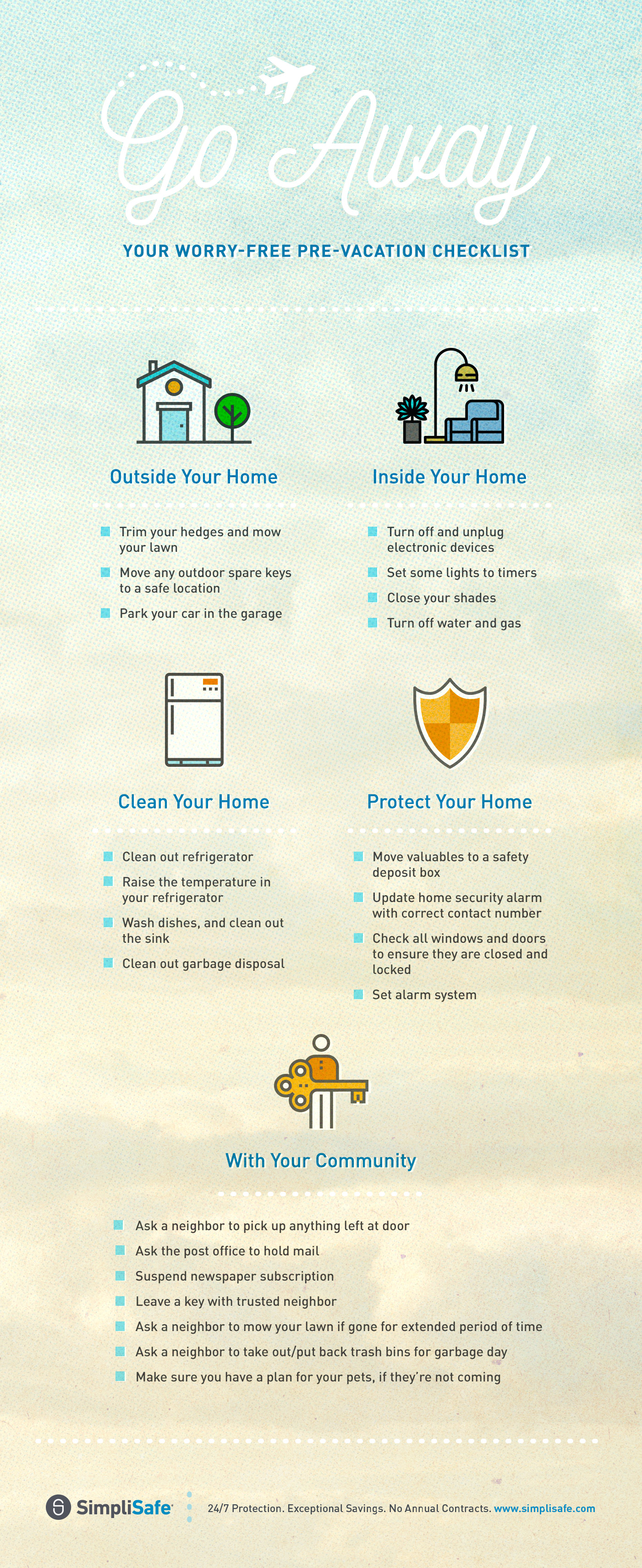 If it's still snowing where you live this guide will also help you.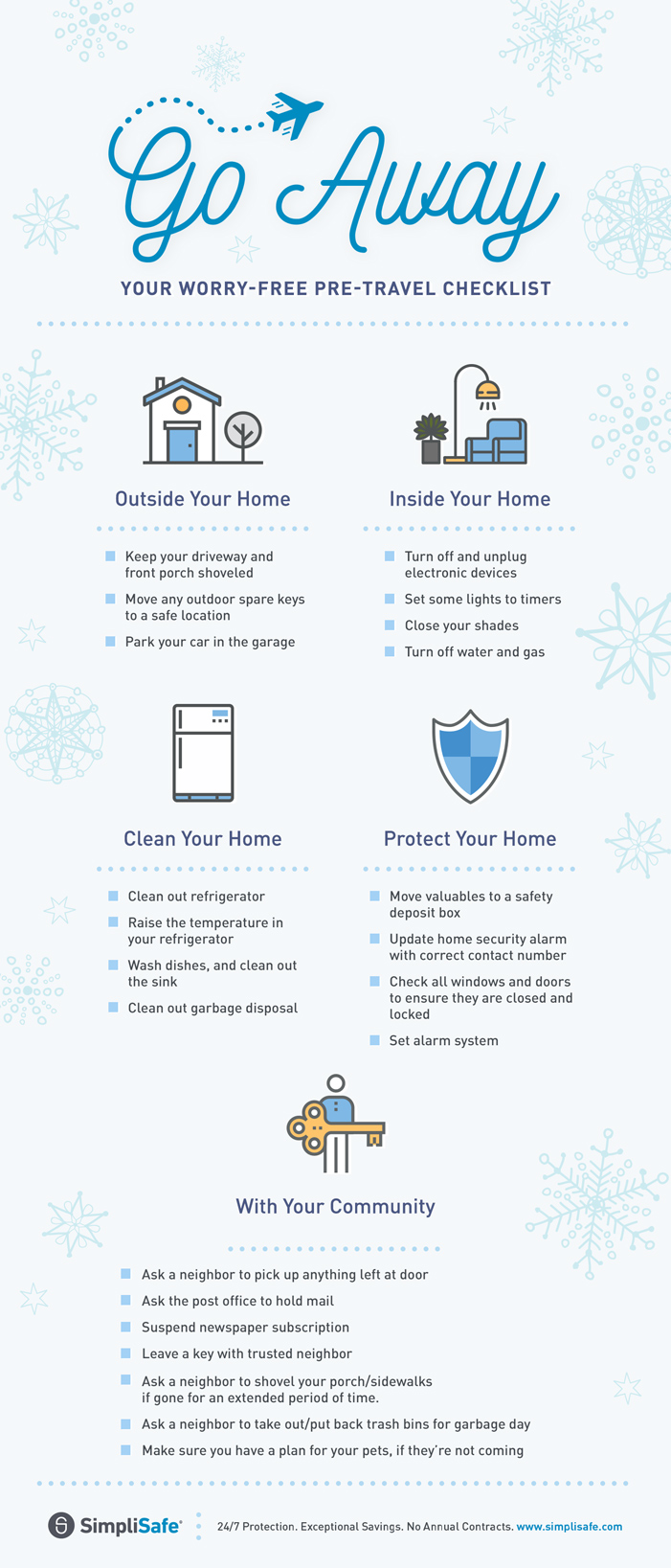 What do you do to keep your home safe while traveling?