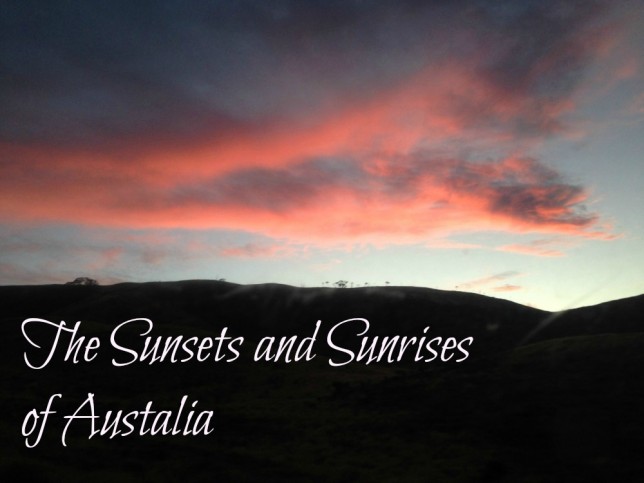 Australia is a beautiful country with a lot of diversities. You have big cities like Sydney, Perth, Melbourne, Adelaide and Brisbane but when you go into land you will be in the outback where it will take hours to get to a supermarket.
I fell in love with Australia last year and I still miss the country and the 'life' I had there.
What I want to share with you right now are all the beautiful sunsets and sunrises I saw there. I tried to make a selection but it was hard because they were all so beautiful! haha.
So I would say enjoy the beautiful sunsets and sunrises pictures I took.

The sunsets and sunrises of Australia

Somewhere in Western Australia
Busselton, Western Australia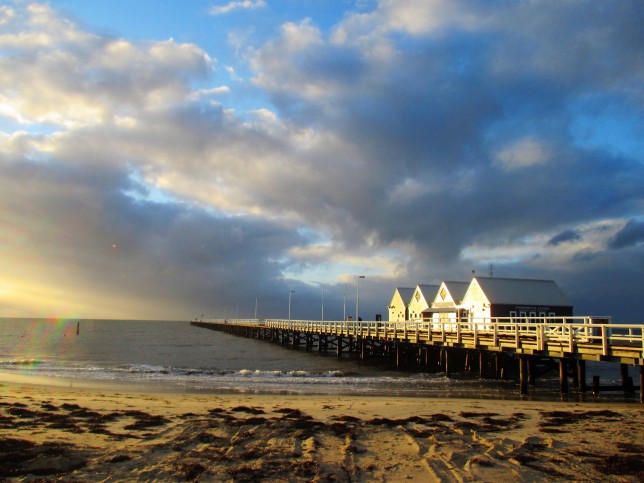 Busselton is a small town located in south-west Australia. Busselton has the longest wooden jetty (pier) of the southern hemisphere. At the end of the jetty there is an underwater observatory and an interpretive centre.
You can walk to the end or use the tourist train.
I really wanted to visit the underwater observatory but because it was really windy that they the observatory was closed.
Under you can find the sunset I took along the coast of Busselton.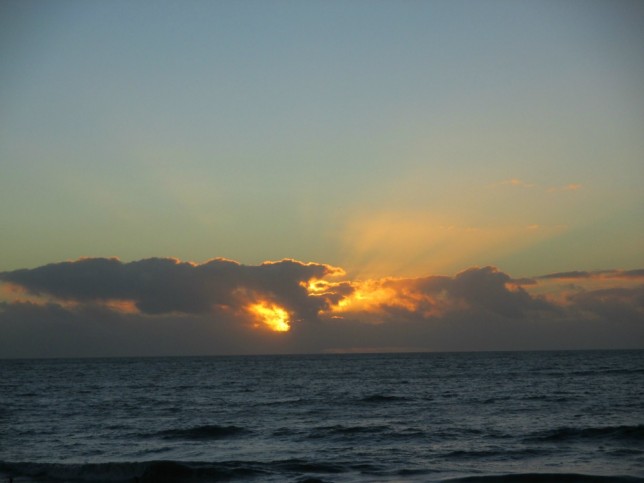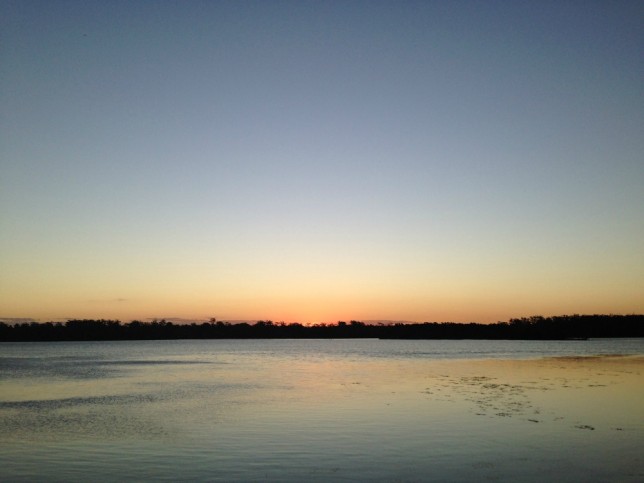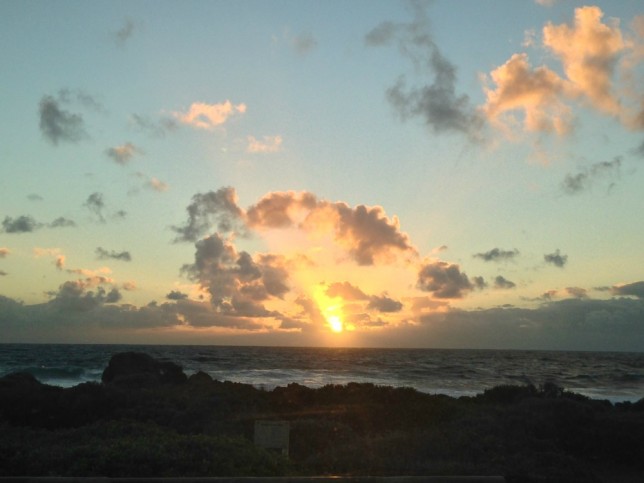 Alice Springs/Uluru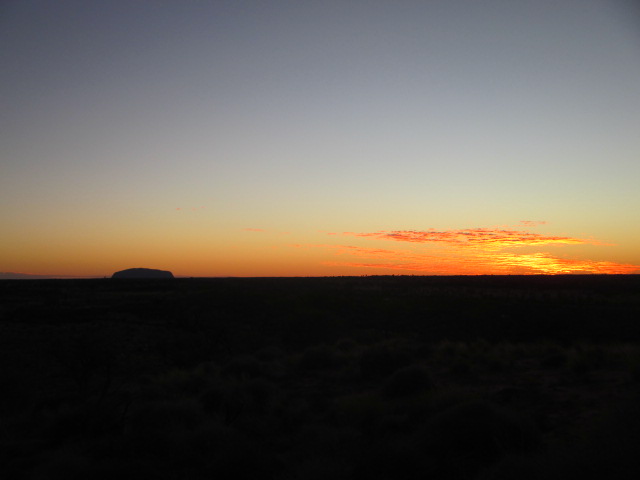 When I did my tour from Darwin to Adelaide we stopped at Uluru and saw two sunrises. So we took a lot of pictures ;-).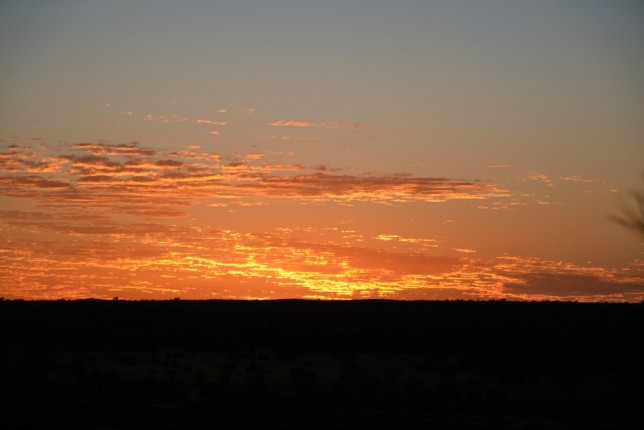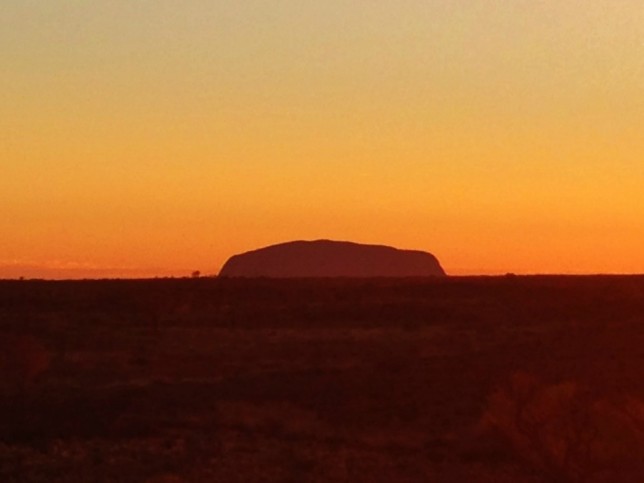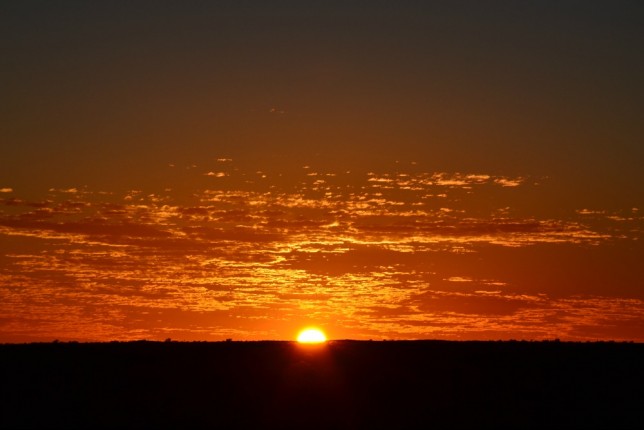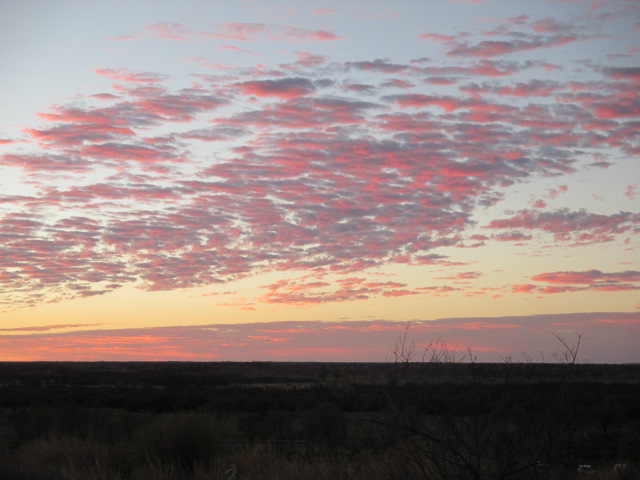 Sunrise at our campsite at Alice Springs.
Byron Bay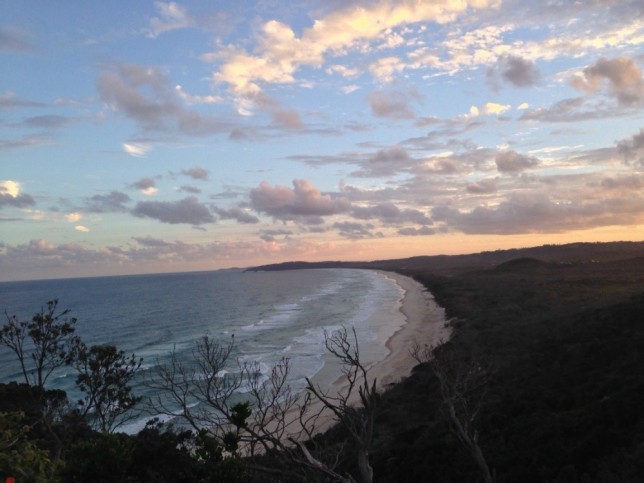 When you are in Byron Bay you have to walk to the lighthouse and see the sunset there. But don't forget a flashlight because walking back down in complete darkness is no fun! Believe me, haha!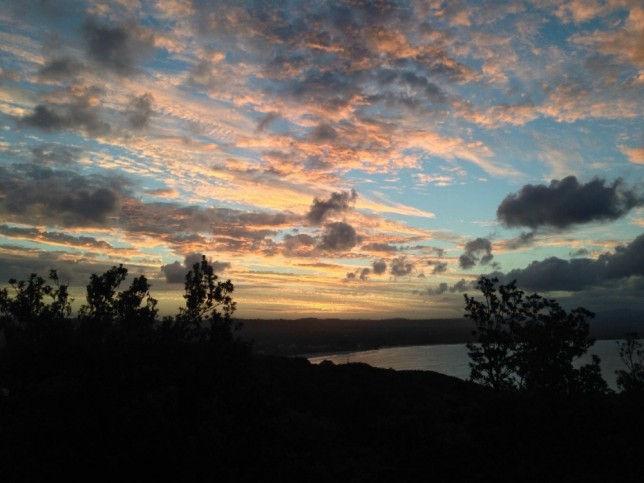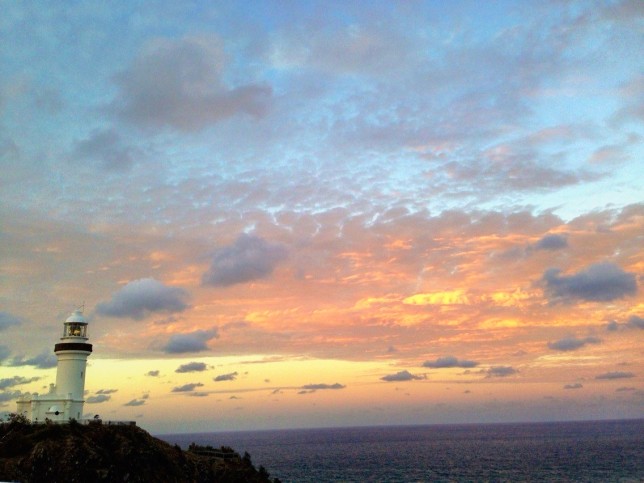 Noosa

Noosa lookout
Besides that Noosa will always hold a special place in my heart is also has the most beautiful sunsets.
Here are a couple of pictures I took at the lookout and when I did the sunset cruise with Lena.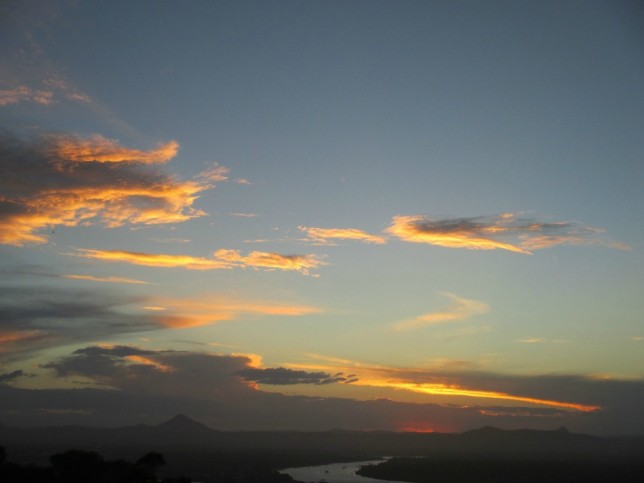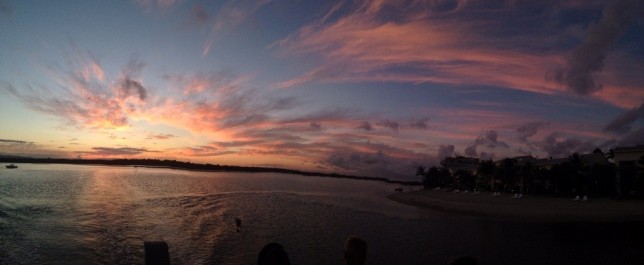 Palm Beach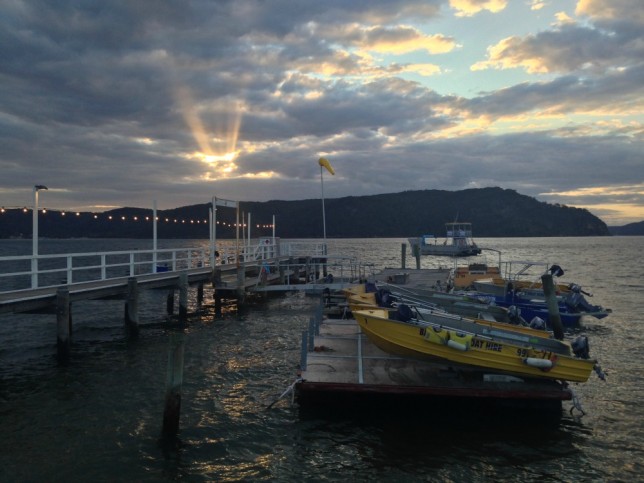 Palm Beach is just a bite North from Sydney. They also film the soap opera Home and Away here.
This is the only sunset picture I have of the sunset of Palm Beach because after that my phone crashed and I lost a lot of pictures. But you can imagine how beautiful this would have been.
Blue Mountains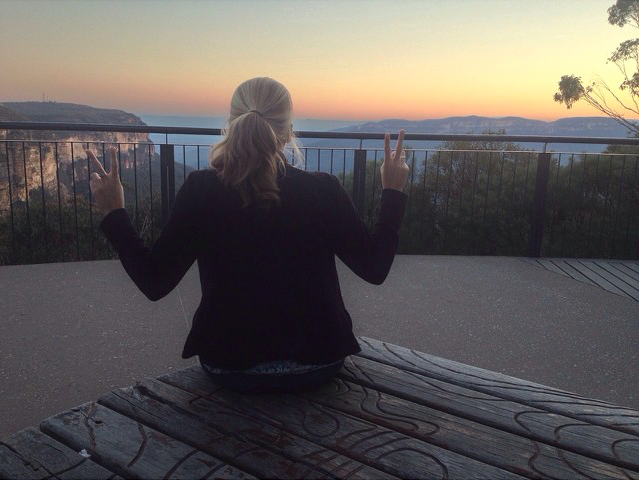 This picture is taken at the Blue Mountains. Again I had amazing sunset pictures of the Blue Mountains but that was before my phone crashed.
7 Miles Beach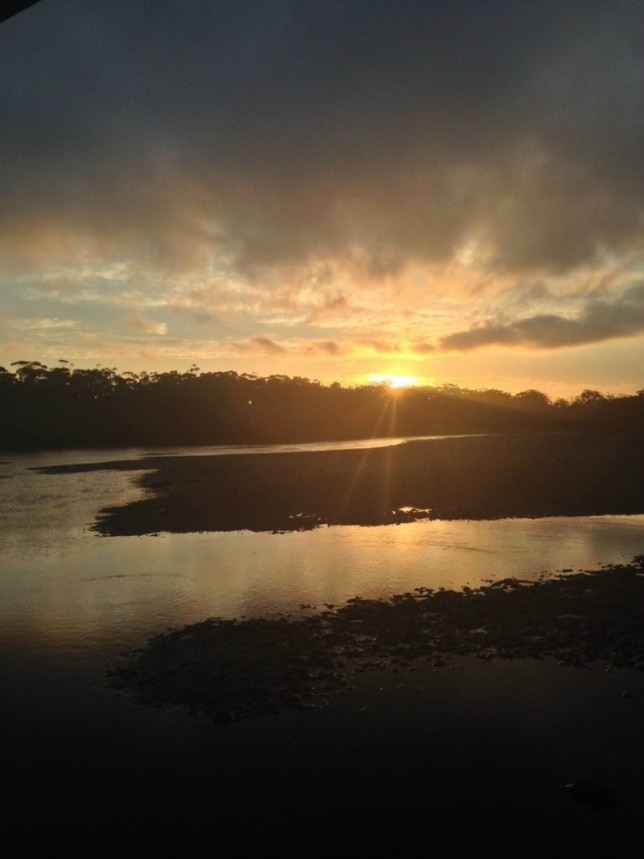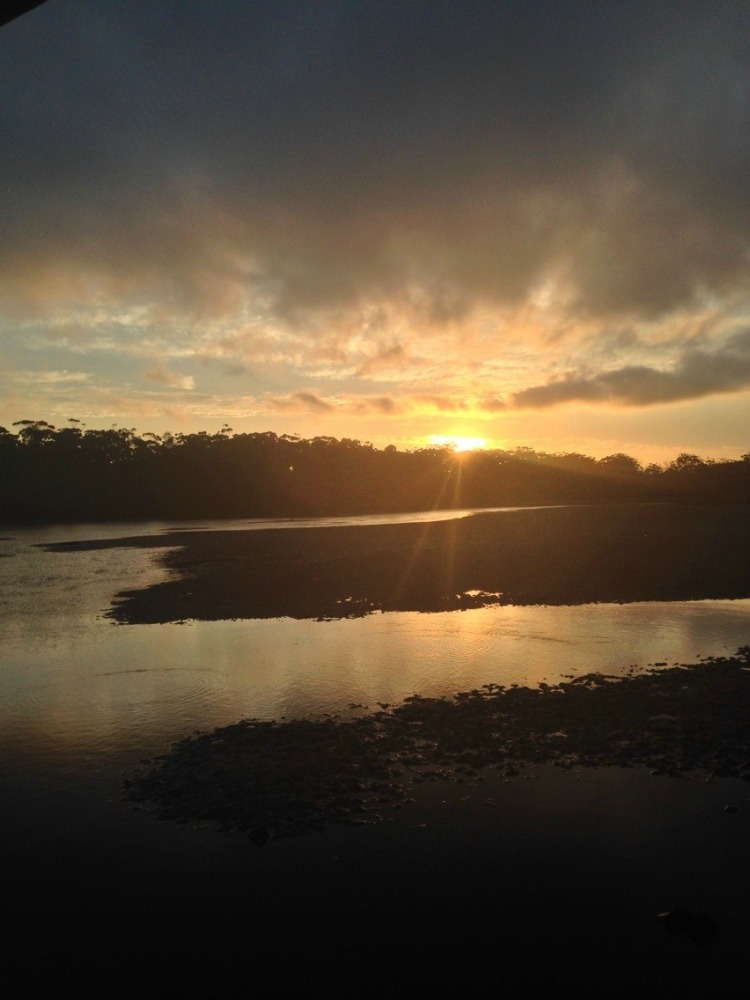 This picture was my first sunset in Australia and it was only the beginning. I saw this when I was at surf camp.
Whitsundays Islands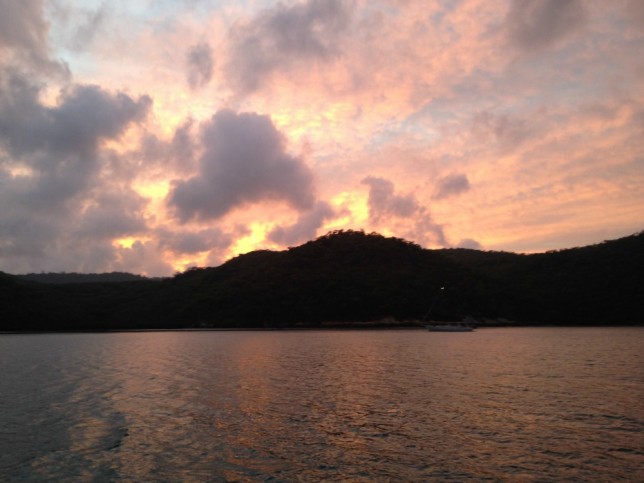 The first pictures is a sunset at the Whitsundays Islands. The bottom ones are sunrises from the boat somewhere between the Whitsundays Islands. I won't say anything and just let you enjoy these sunsets and sunrises.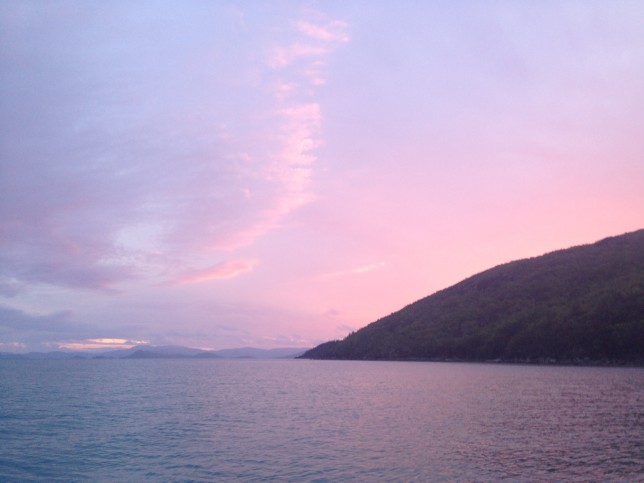 Sorry about the sunsets and sunrises overload, haha, but I hope you liked them!
Do you have a favorite sunsets or sunrises you have experienced?