Having travelled to Bangkok a lot, like 6 times, I got the hang of the do's and don'ts pretty fast.
A lot of people ask me about Bangkok and I always tell them the do's and don'ts. So I decided it was about time I would tell you guys a couple do's and don'ts in Bangkok or even in Thailand in general.
The
Do's

and

Don'ts

of Bangkok

Do, buy a pre-pay mobile/sim card at the airport arrival hall.

Do, try Cabbages and Condoms and take some condoms with you 😉
Yes those are condoms!

Do, ask the Taxi Driver to use the meter. Fares are rarely higher than 250THB in Bangkok. Typical rates: 20k: 135THB, 30k: 200THB and 50k: 320THB. During traffic jams the meter keeps running but at reduced rate.
Do, bring the address of the hotel, in Thai, with you so you can give it to the Taxi Driver. Also remember the car number because when you have a complained you can always complain at the tourist police. If you have a mobile, call the hotel and let them explain to the driver where to go, not all drivers can read or have a clue what you mean.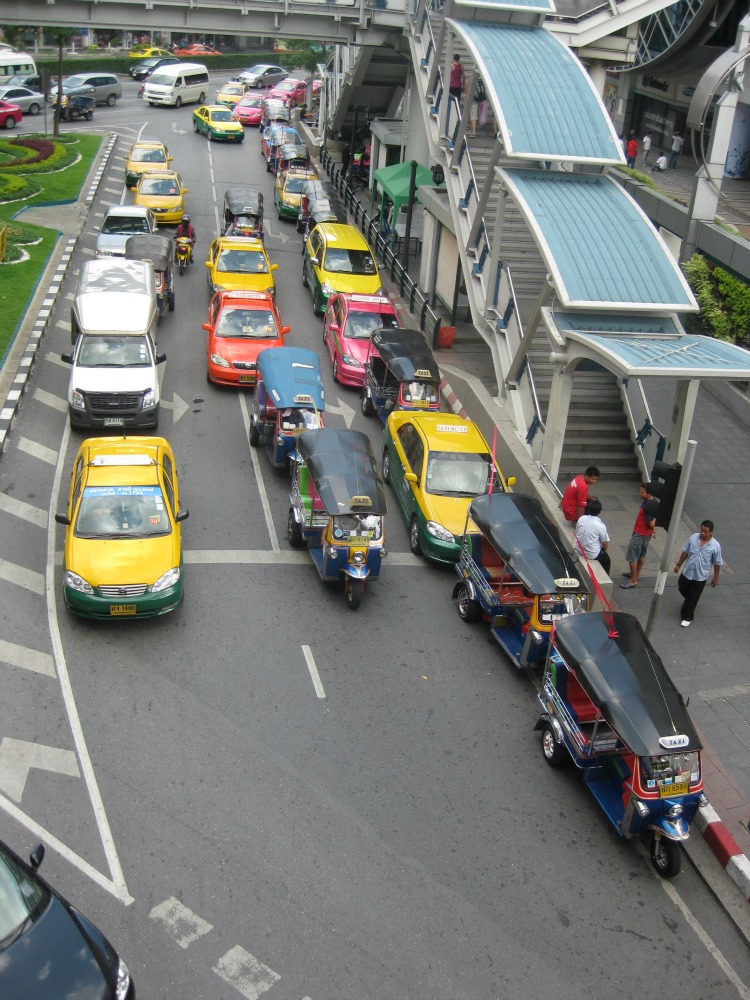 Do, take the skytrain from Bangkok to the international airport. Taxis charge more as toll is charged on motorway.
Do, negotiate prices when on a market. Paying 1/3 should be fine.
Do, be careful when buying fake goods as they might cause problems once you get home again. (2000€ fine) Normally it's only allowed to have fake goods for personal use but depends from country to country. So make sure to look it up before heading back home or send a package to yourself.
Do, try food on the street it is good to eat but never pay more than 200THB.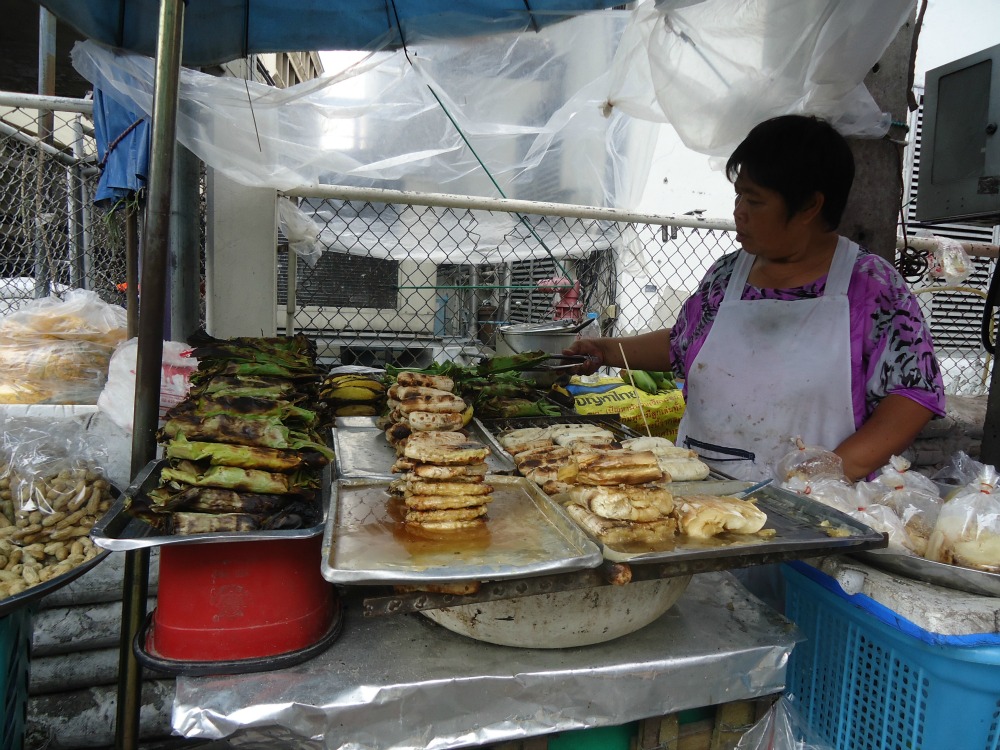 Do, get out of Bangkok! There is so much more to see than Bangkok and very different.
Do, get a Thai massage but watch out for the happy end 😉
Do, be patient, although Bangkok and other places are international places, the average Thai does not or only hardly speak English, even in international hotels and/or restaurants.
Do, go on a bike tour and use the hop on hop off river transportation. You can also by a Skytrain day pass, which takes you everywhere. Well almost.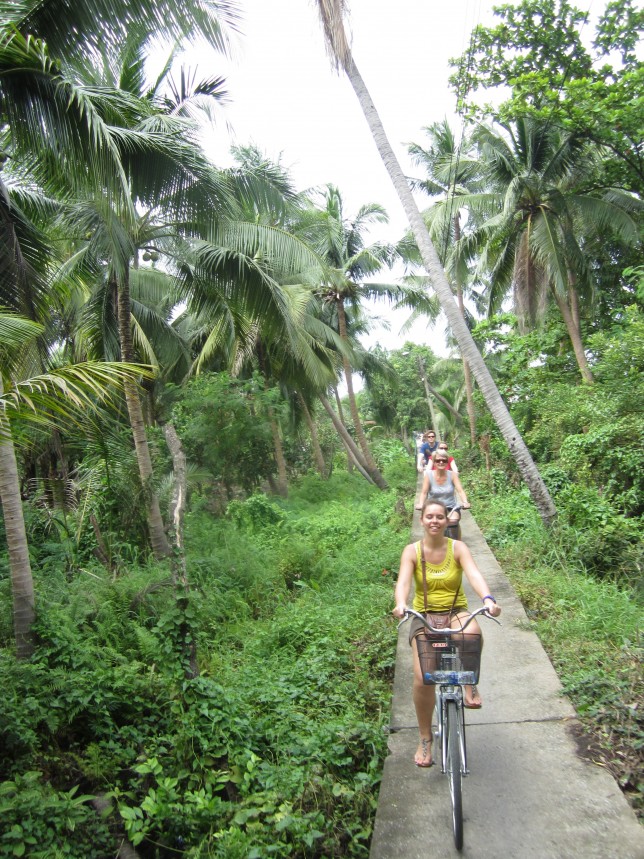 Don't, let your first impression of Bangkok scare you off. It is actually a nice place.
Don't, keep your handbag on your side facing the road as motorcyclist might crab them. I know people of getting really hurt when this happened.
Don't, never take a girl off the street, they are either junkies and/or have sexual diseases.
Don't, talk about religion and don't disrespect the Thai Royal Family. Before you know it you end up in jail.
Don't: discuss politics, the political situation in Thailand is very sensitive and tens, never allow a discussion get out of hand with police officers or the military
Don't, be fooled by people telling you that a certain place, like the Grand Palace, is closed. They will suggest to take you somewhere else but instead they will take you to stores and places you don't want to visit.
Even when I tell everyone this it does still happens to me. This time it was a man in a suit.
Don't, show too much affection in public. Respect in the Thai culture is very important and by showing too much affection you show that you don't respect their culture.
Don't, raise your voice. Thai people don't like losing face.
Don't, wear shorts, open shoes or have naked shoulders in religious buildings like Temples, the Grand Palace,… so instead bring a scarf to cover it all up.
At some places you can rent a scarf.
Don't, forget to enjoy every moment of your time in Bangkok/Thailand!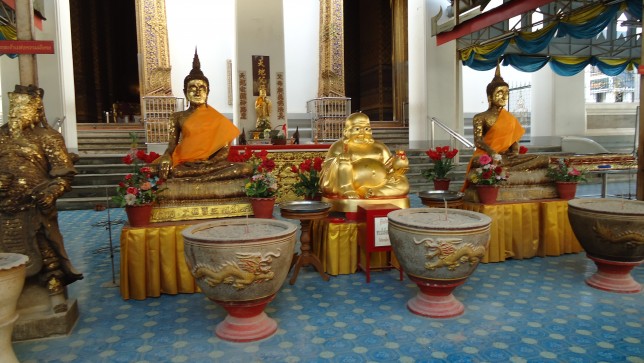 I know I didn't tell you all of the Do's and Don'ts but are there any you would tell people that I haven't mentioned?