In 2014 I did a working holiday in Australia and still miss this beautiful country.
When I arrived I bought an east coast package at the Ultimate OZ travel agency. This package had a lot of activities incl. the Whitsundays, Fraser Island, Great Barrier Reef, Tablelands Waterfalls and much more.
This tour was with Waterfalls Wanderers. They pick you up at your hostel and drop you off as well, which I love. Our tour guide was Joe and he did an amazing job!
Joe told us from the beginning that he had to do some changes because of safety reasons, this meant that we had to skip some places but we did get other ones in return.

We started with the Babinda Boulders and ended with searching for some Platypuses.
Babinda Boulders
Our first stop was at the Babinda Boulders where we did a 1,3km return walk to the Devil's Pool.
The Devil's Pool legend is about a woman who married an elder but ran away with a younger man. When they were captured she threw herself into the waters to escape, calling her lover to follow her.
The legend says that her spirit guards the boulders and you can still hear her call her lover.
It's prohibited to swim here but some people do but that's not a wise decision because since 1959 17 people have died here because of this legend. They also say that if you don't respect the side karma will come your way.
Now the question is, do you believe in this?
Besides that the walk and view are still amazing.

Our group picture
Josephine Falls
To get to Josephine falls it is a bit of a walk but worth it because then it is time to take a dip and do some rock sliding! We spend some time here before heading to our next stop.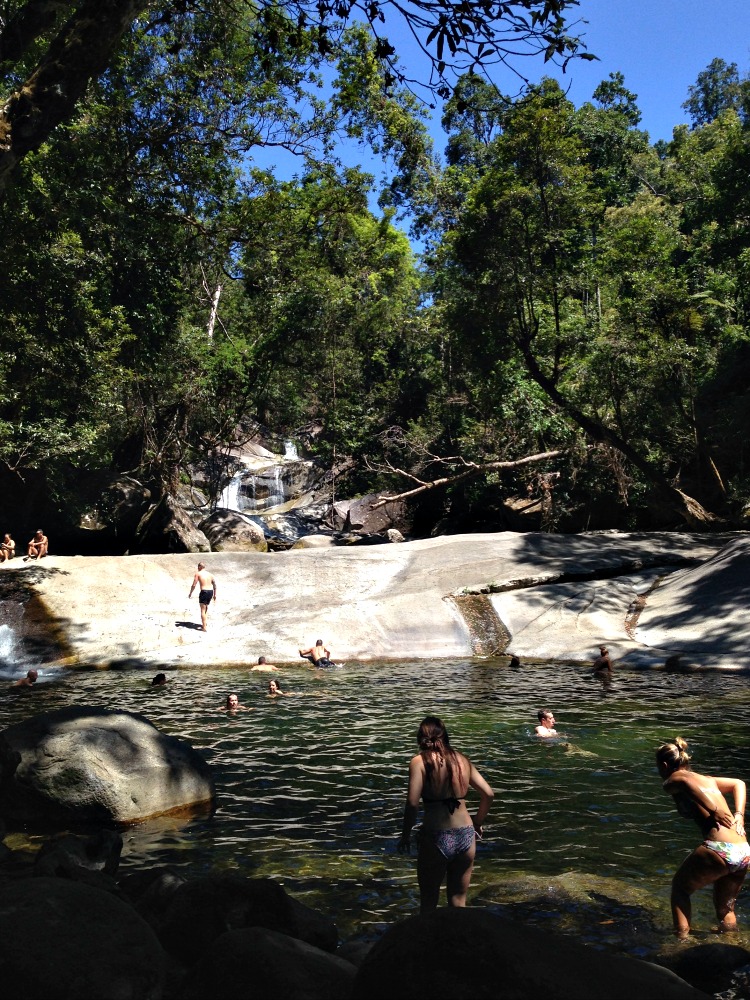 Crawford's Lookout
We did a quick stop at Crawford's lookout and it was beautiful.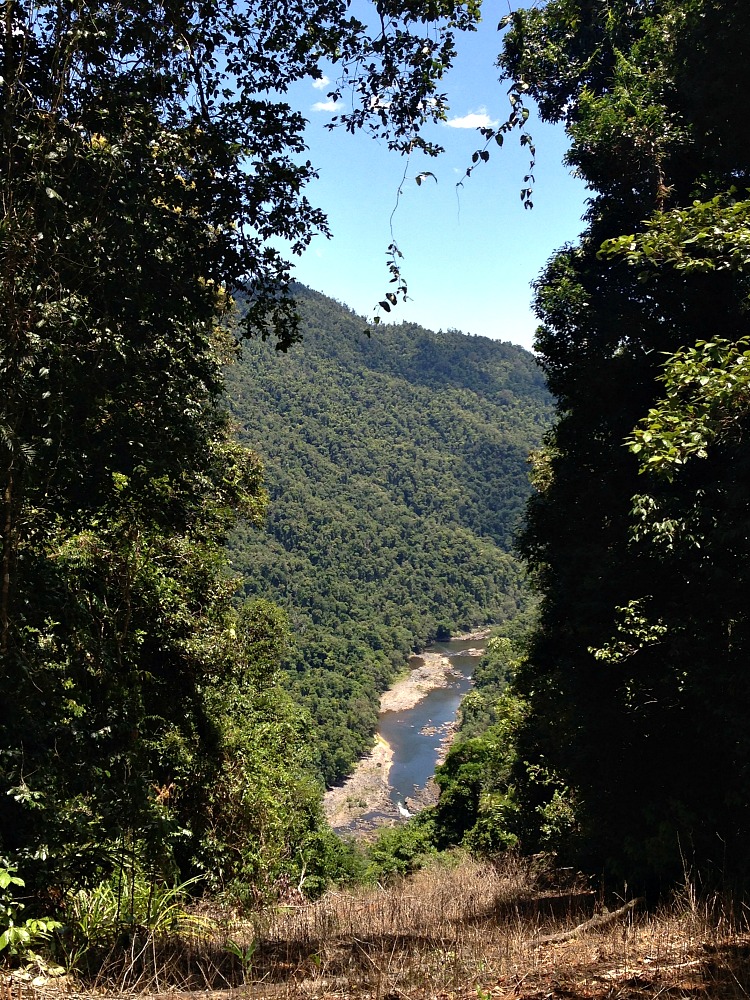 Millaa Millaa Falls
We didn't swim at Millaa Millaa falls and I can't remember why but I think it was because of some safety reasons. It was still nice to look at.
After this it was time for lunch!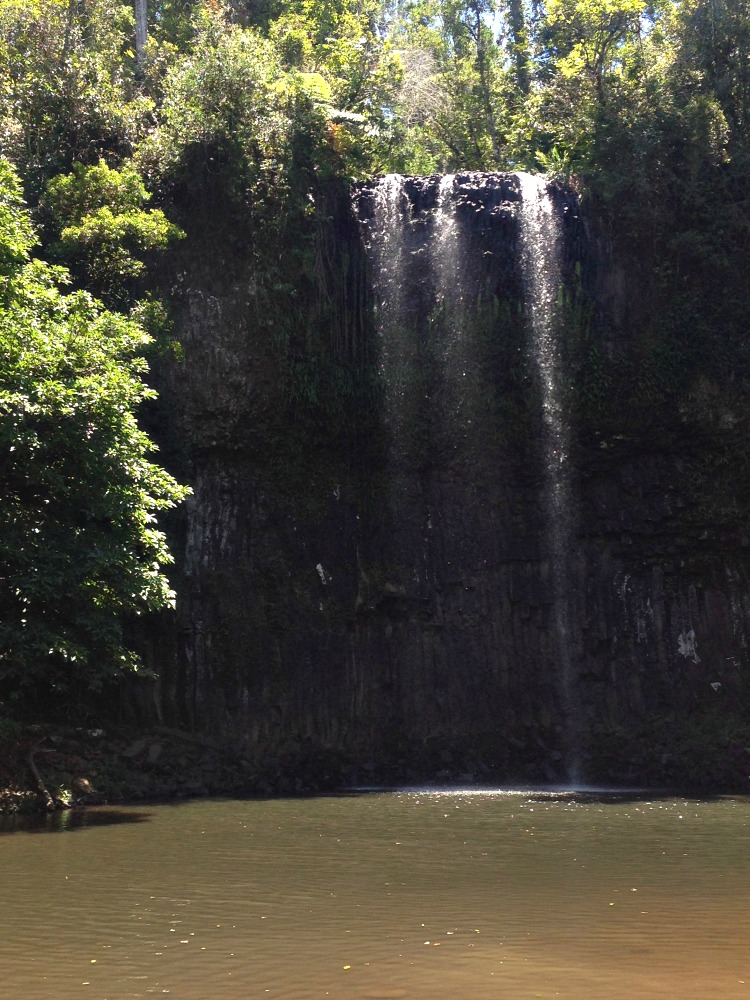 Malanda Pub
For our lunch we had dinner at the biggest timber pub in Australia called Malanda Pub. For some reason I didn't take any pictures. Maybe I was too hungry 😉
The food however was really good.
Mount Hypipamee
Here we did two stops. Our first stop was at the crater, which is 61m in diameter. The viewing platform is 58m above the water. I tried to take a picture of it but it was difficult.
The second stop was the dinner falls. Normally they just visit the falls but we could take a swim if we wanted to but let me tell you the water was freezing!

Curtain Fig Tree
One of our last stops was the Curtain Fig Tree which looks pretty amazing. Nature can be very strange and beautiful.
Our tour guide Joe said we had to lay down to get the full effect of the tree. As you can see he demonstrated this for us, haha.
 
Platypus Viewing
On our last stop we went to find Platypuses but did not find them. Maybe next time!

Lake Eacham (Swim in a Volcanic Crater Lake)
We didn't go to Lake Eacham and I can't remember why but I think this was because of safety reasons.
We did go to a different place to swim but of course I forgot the name. If anyone has been here, please let me know!

We did a couple of stops in between attractions and I just enjoyed the view along the way.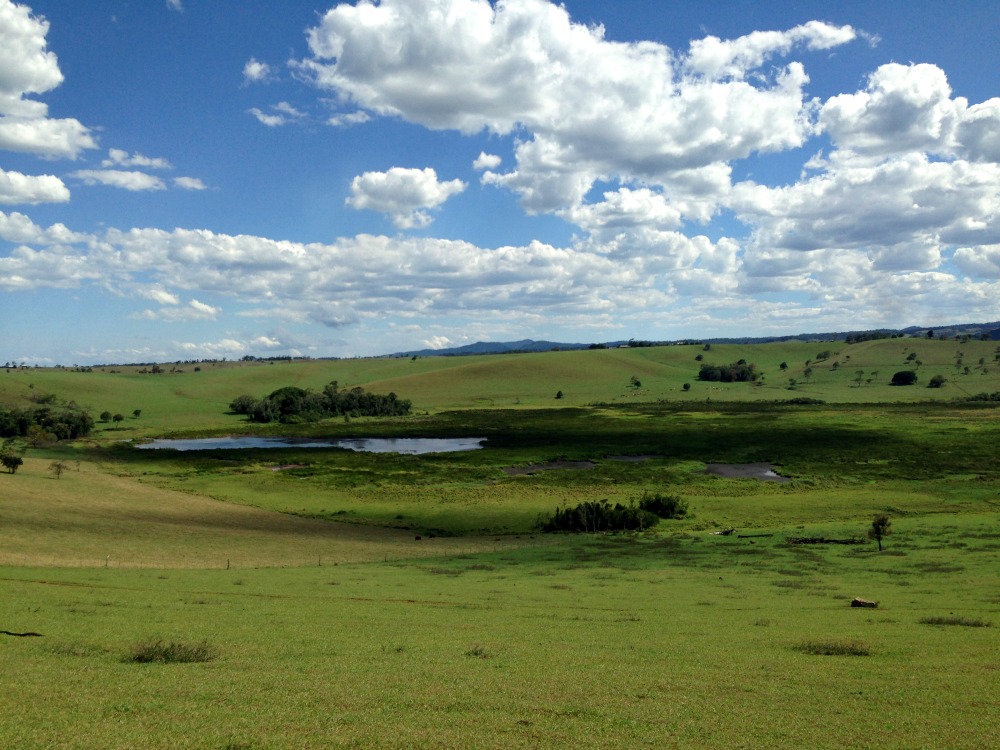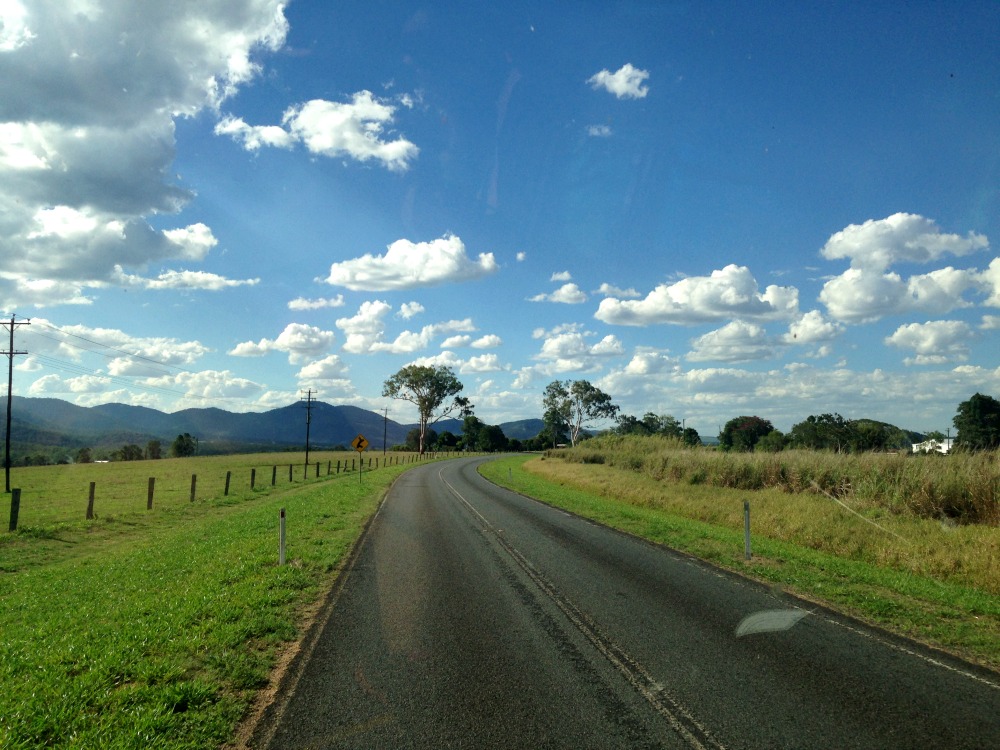 Conclusion:
I loved the food and our tour guide Joe but I have seen a lot of waterfalls in the past so I wasn't blown away with this tour. I think that if it wasn't in my package I wouldn't have done it.
If you have seen waterfalls in the past and are in a rush or broke I would say skip this tour and do something else instead but because the tour guide made it fun so I am not sure what to say about this, haha.
I didn't really mind doing it but not sure if I would do it again.
Would you like to go rock sliding?!
What would you do? Skip this tour for another one or just do it anyway?
tablelands waterfalls cairns tablelands waterfalls cairns tablelands waterfalls cairns tablelands waterfalls cairns tablelands waterfalls cairns tablelands waterfalls cairns tablelands waterfalls cairns