When I saw pictures of Peggy's Cove I really wanted to visit it. So when I found out it was less than an hour away from downtown Halifax, Nova Scotia, I knew I had to make time to visit it.
Lucky Lauren, where I was staying at the time, said that Peggy's Cove is a must see and she was happy to show it to me because she loves going there and hadn't seen it in the summer yet.
So one morning we hopped in the car of Lauren's friend Nathalie, had breakfast and drove up to Peggy's Cove.

Peggy's Cove, through the lens
During the summer months this little fishing village, on the edge of St. Margaret's Bay, is flooded with thousands of tourists and last summer I was one of them, haha! 
But really, it was so busy there! So if you have the time make sure you go in the early morning, before all the tourist busses, or catch a beautiful sunset. I wish I had done that because when I see pictures of those sunsets, oh my!
Wonder why I wanted to visit this place?! Well, these pictures will explain it all.

When we arrived it was a bit gray but lucky for us that turned around really quickly!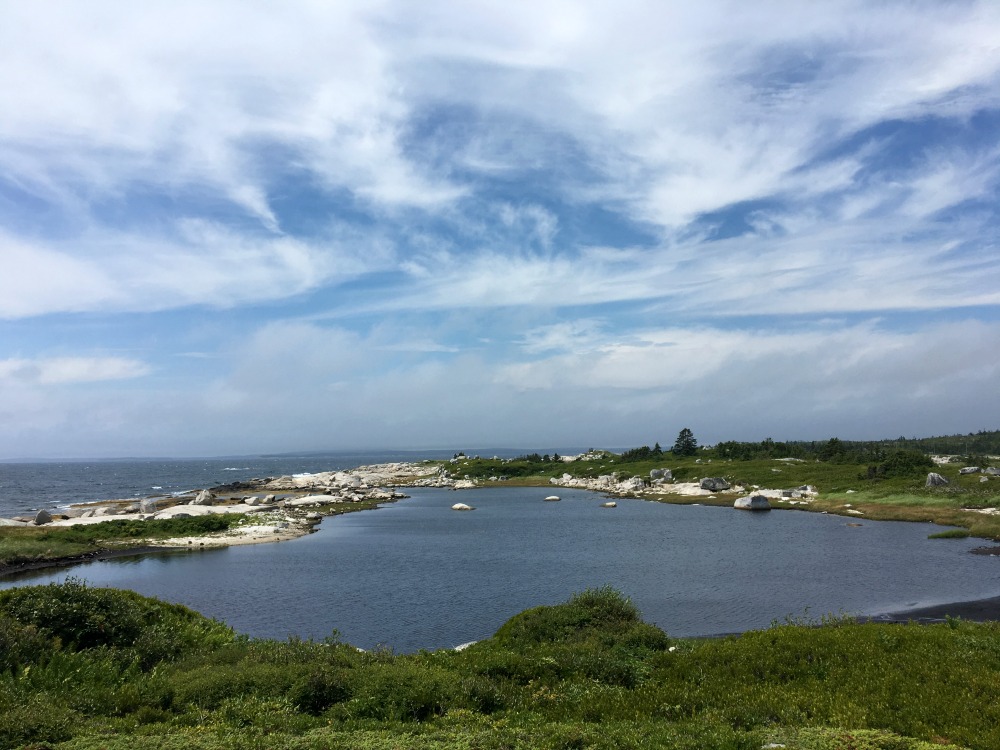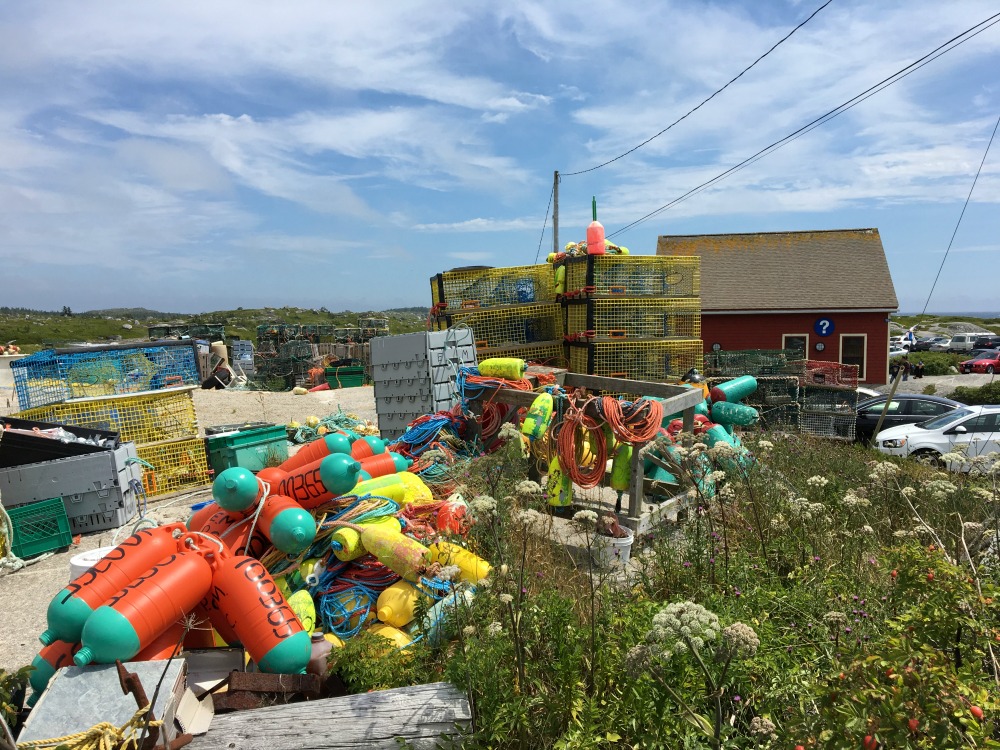 Did you know, that there are a lot of stories how Peggy's Cove got her name?!
The most famous and legend one claims that the name came from the sole survivor of a shipwreck at Halibut Rock near the cove. It is still unsure if the lady found was a young girl or a young woman but she couldn't remember her name so the family who adopted her called her Peggy.
You can read more stories here about how Peggy's Cove got her name.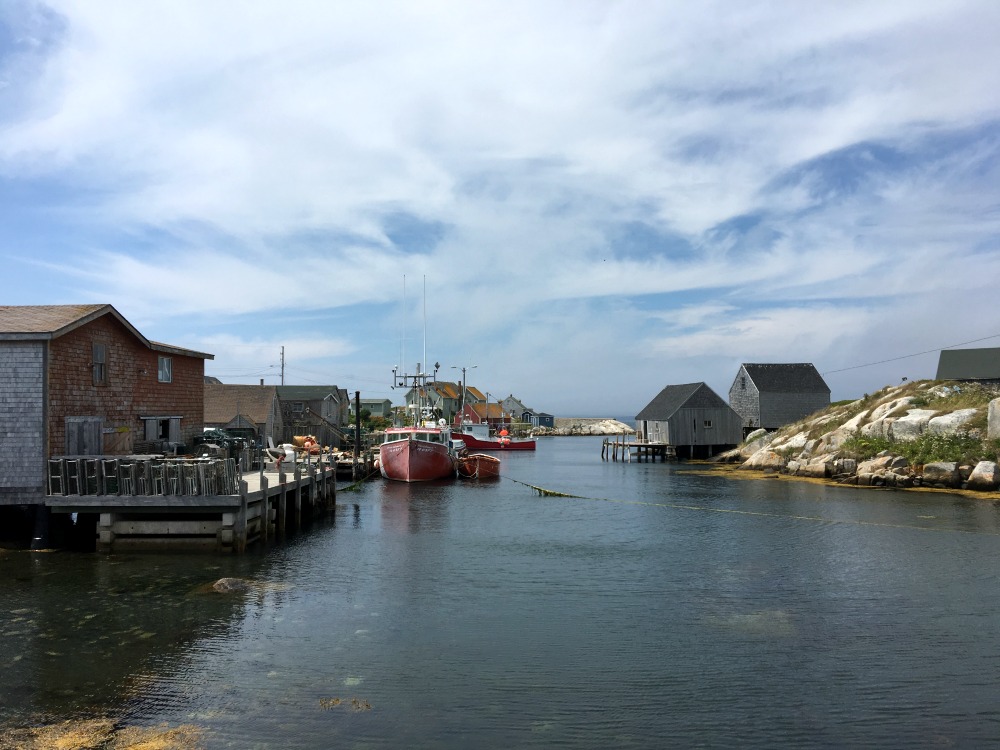 Maybe you will even hear someone playing the bagpipes.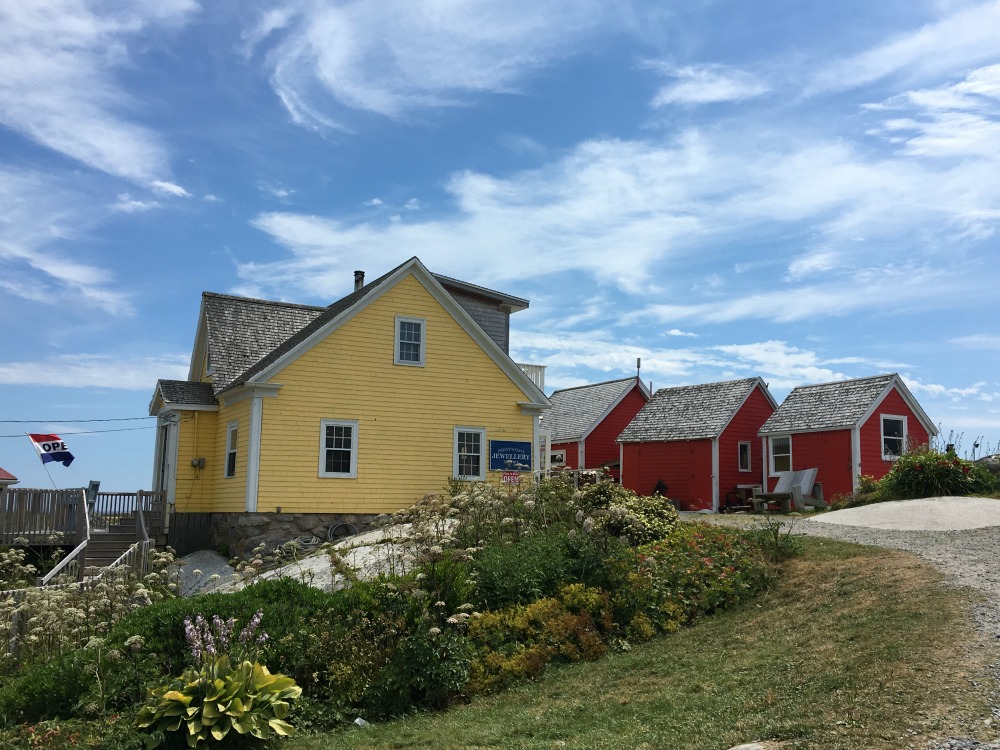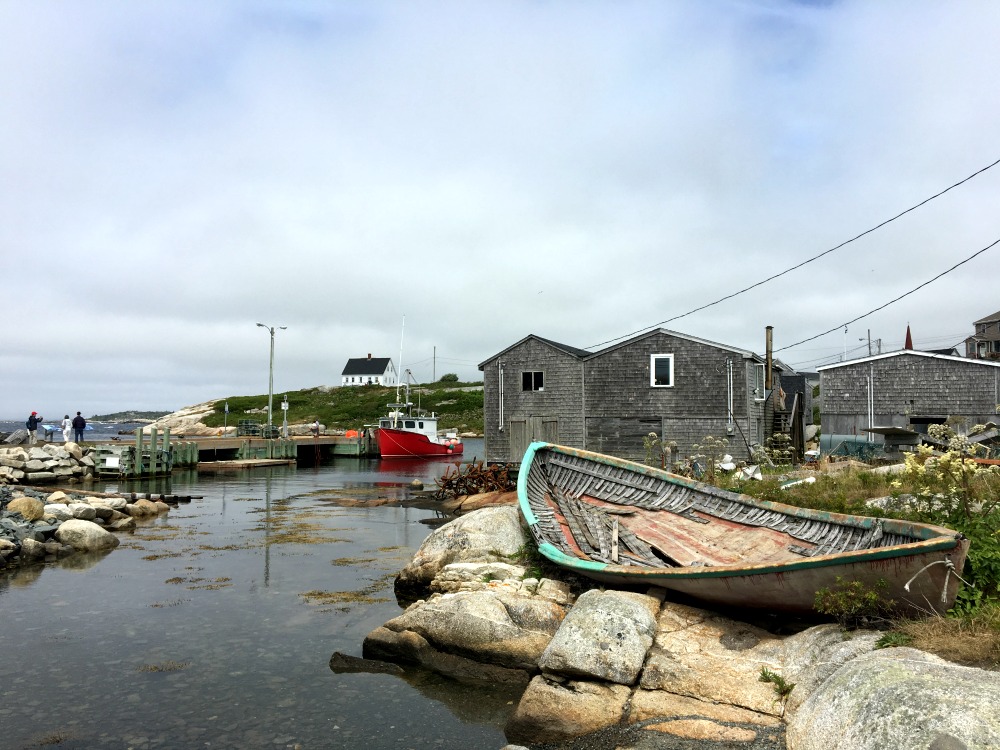 After walking through the little village you will see the famous Peggy's Cove red and white lighthouse, Peggy's Point Lighthouse.
Besides the lighthouse and walking over the boulders you will also find a souvenir shop, restaurants and you can even do a boat tour. Watch out for the boulders because the black ones can be very slippery!
If you want to do a boat tour I would recommend checking out when they are running, the time and if there is still availability before you make your way down to Peggy's Cove. It gets full pretty fast. I wish we had done that!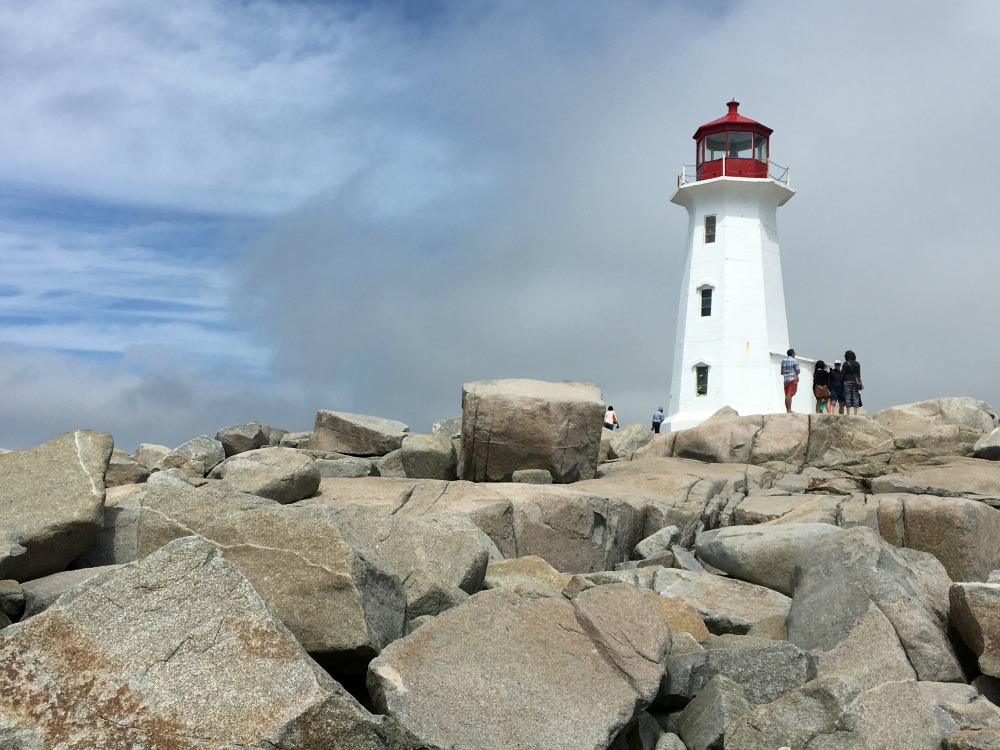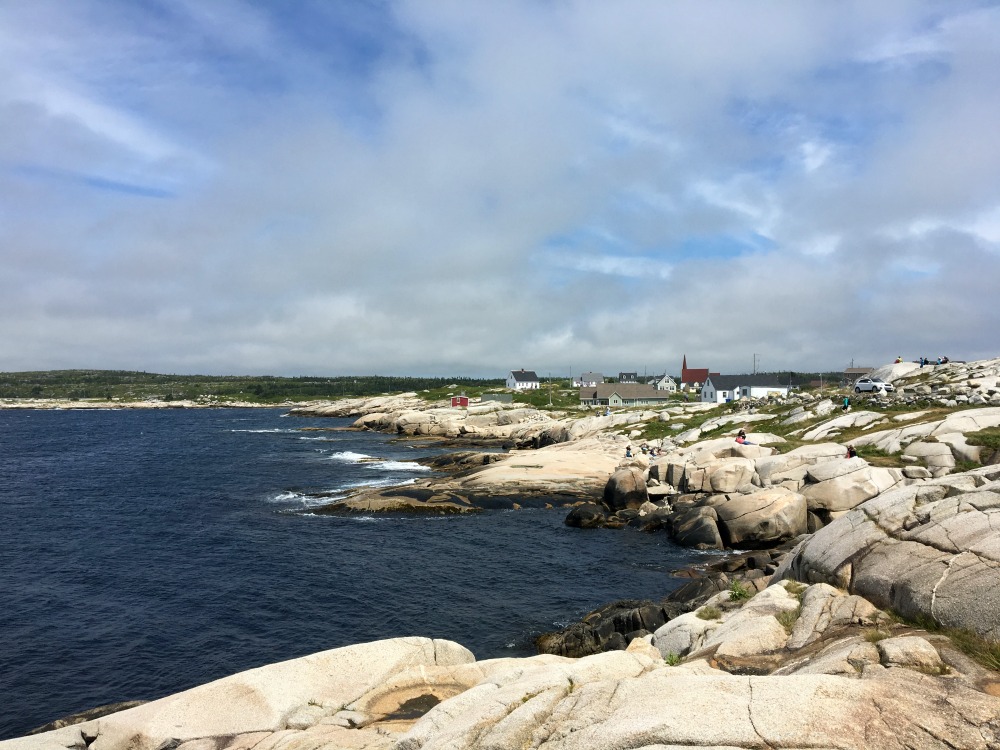 Enjoying the view and yes I swear I am wearing short! haha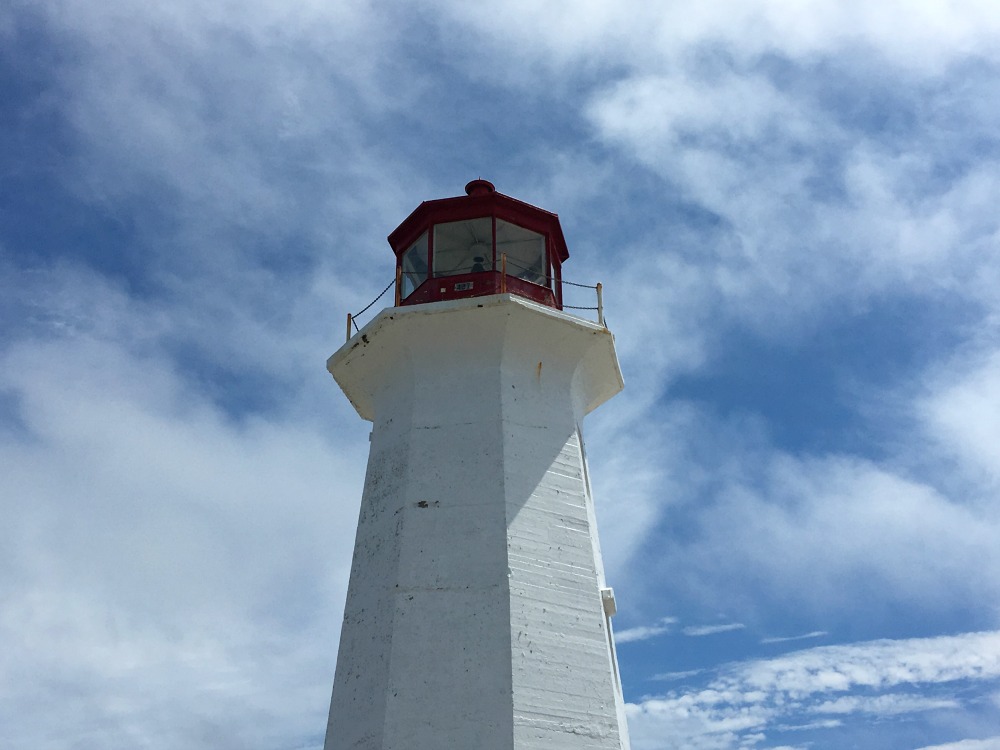 After spending an hour or so at Peggy's Cove we drove to the Titanic Grave Site at Fairview Cemetery and the York Redoubt National Historic Site. But I will tell you more about that another time. 😉
I do wish I had spend more time here taking pictures so please make sure you take your time!
What did you think of Peggy's Cove? Would you like to visit it one day?