When I arrived in Brisbane one of the first things I did was visit the Lone Pine Koala Sanctuary, which is only 13km from Brisbane. I had to go see some koalas and hold one!

The Lone Pine Koala Sanctuary isn't big but there is so much to do that you can spend a full day here. Besides feeding Kangaroos, seeing a sheep shaving, holding a Koala or a snake they also have daily talks. Because the sanctuary isn't that big you can get up close and personal with the animals. Which you don't really have at the other zoo's unless you pay a lot of money.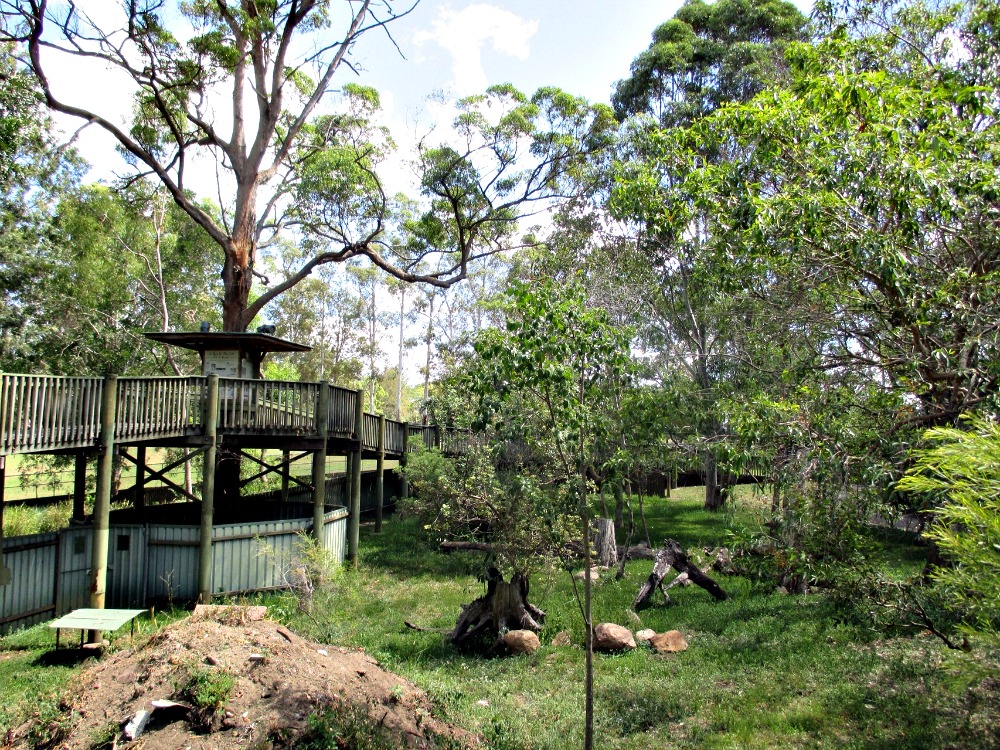 I took a bus from the city (approximately 40 min drive) to the sanctuary. Ones inside the first thing you see are cockatoos and bats. Just around the corning of that you will find the koalas. Lots of them! In the sanctuary they put the retired koalas together, the mum and baby koalas together and so on.
On of the first things I did was listening to the daily talk about the koalas and hold one of them! I also took a picture with a koala. I can remember this was cheaper than at the Australia Zoo.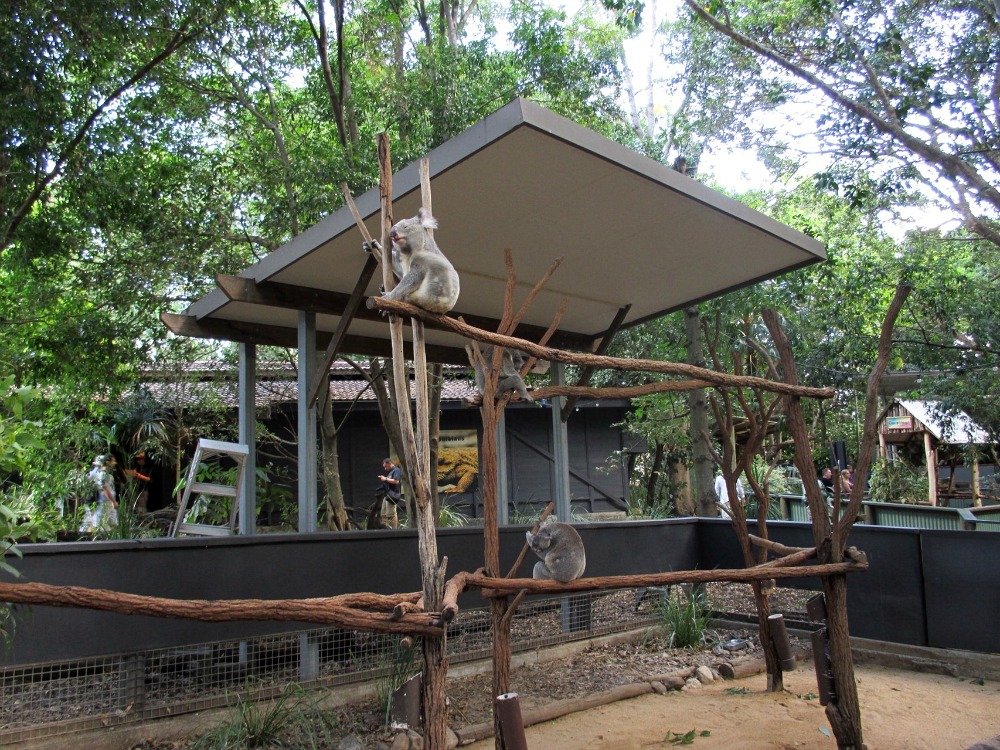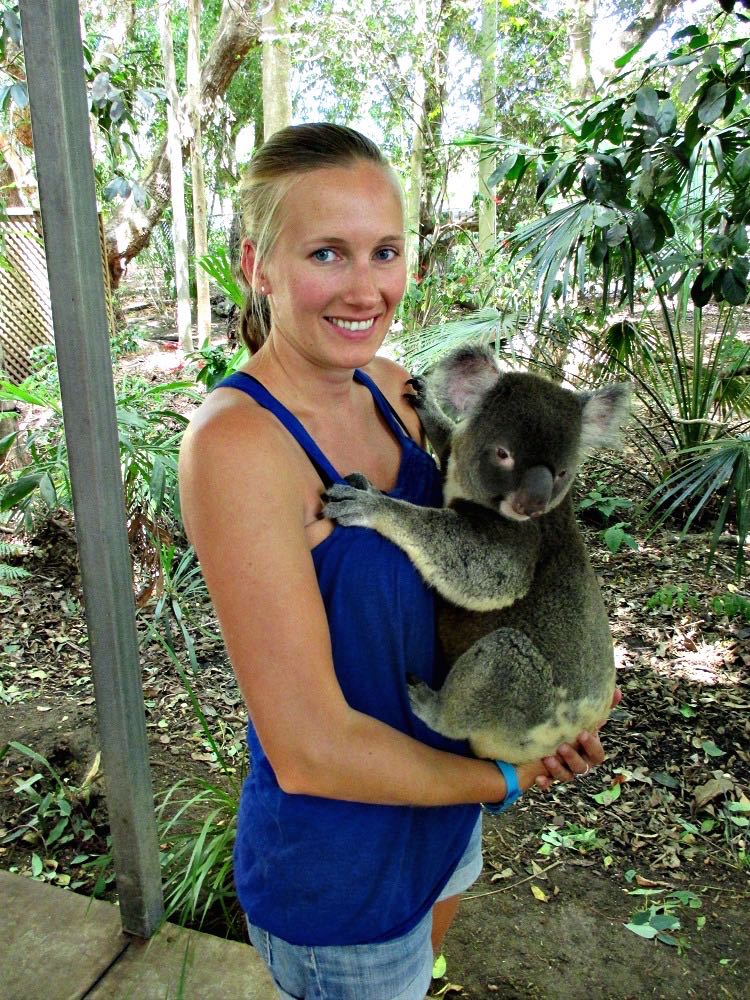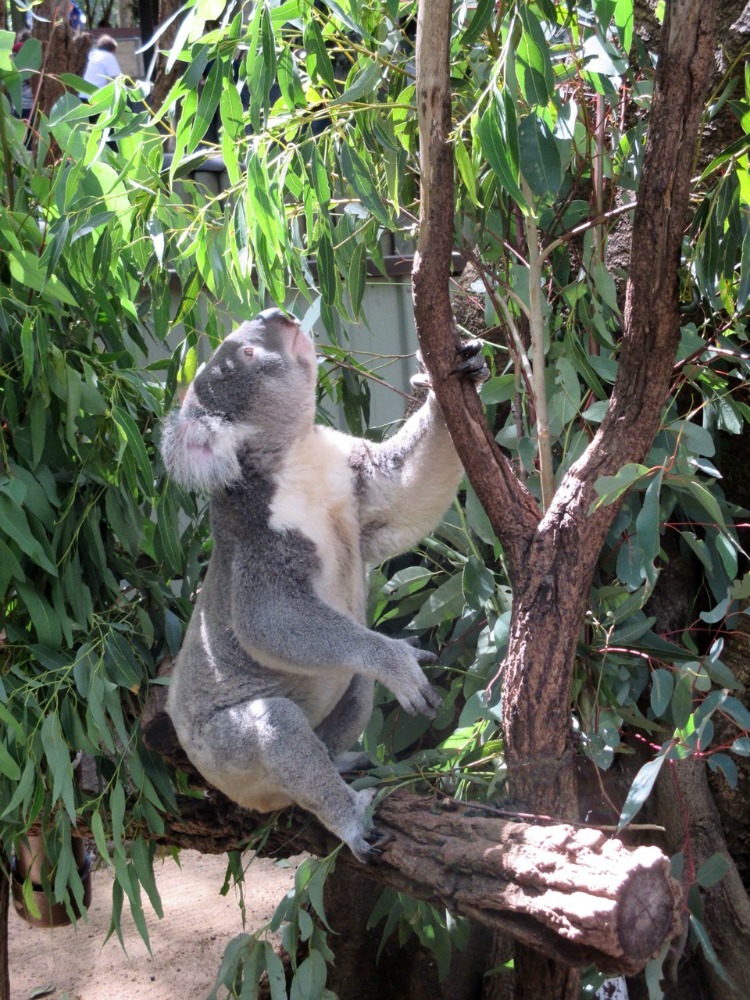 I also learned a lot about snakes during the daily talk. Which is a good thing when you are in Australia ;-). You could also touch the snake if you liked. I did it but they still creep me out a little.
After that I went to the kangaroos and got to feed a couple of them! The first moment a kangaroo took some food out of my hand was a bit scary because those animals can be very vicious (even though they are used to people) but after that I wasn't scared anymore.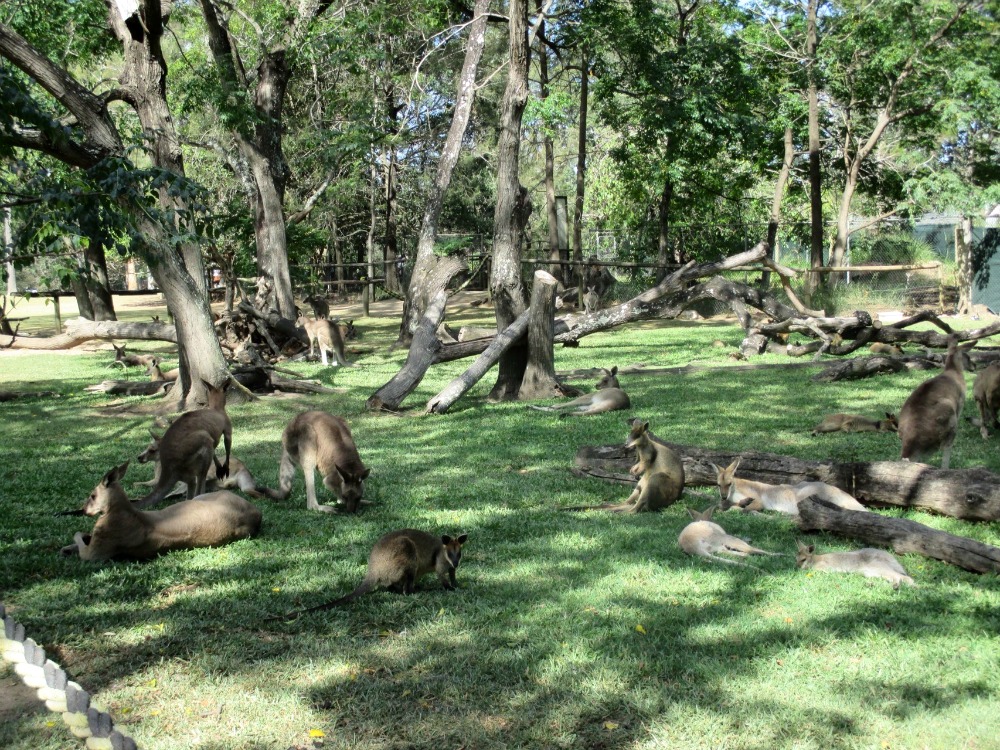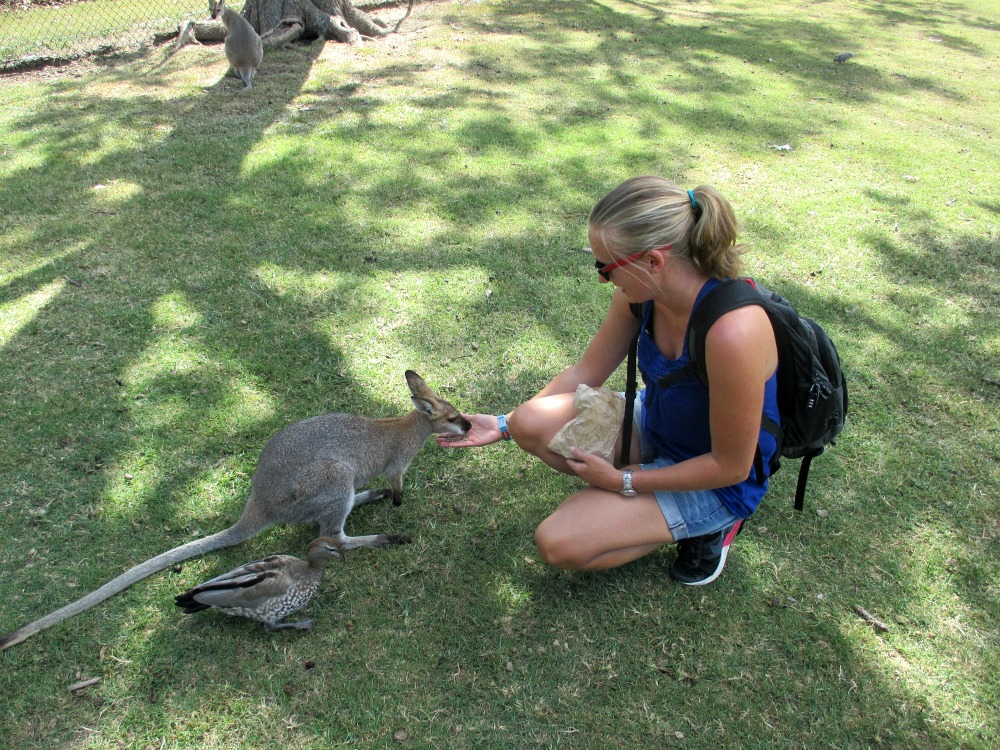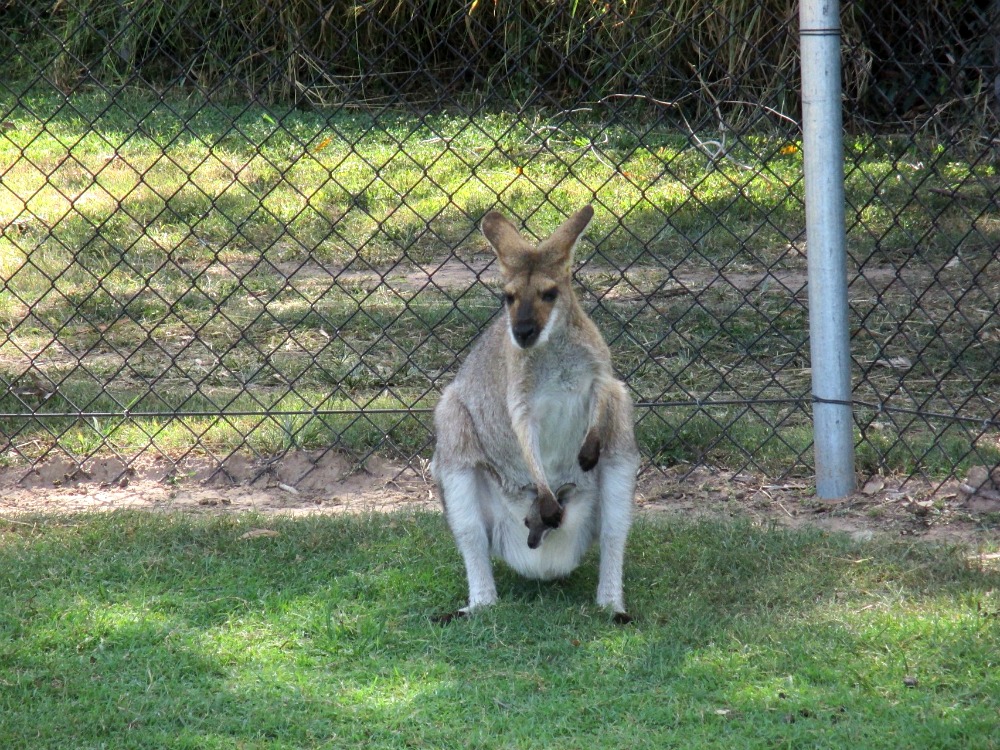 I also went to a sheep dog and sheering show. It looks that the sheep is uncomfortable but he promised us that the sheep wasn't in any pain.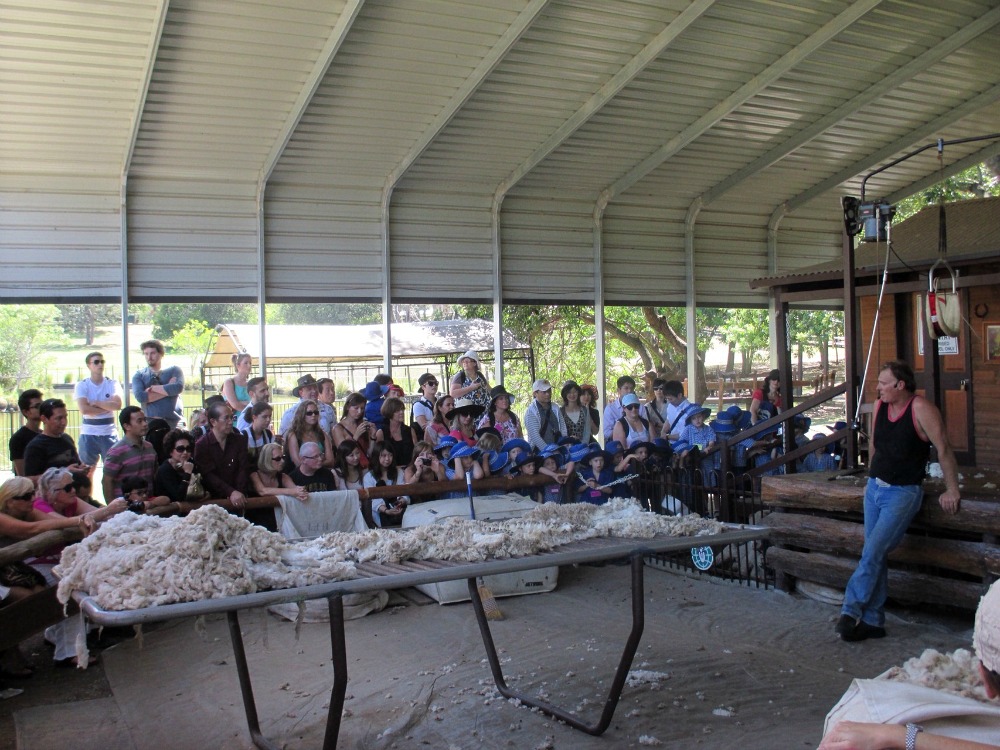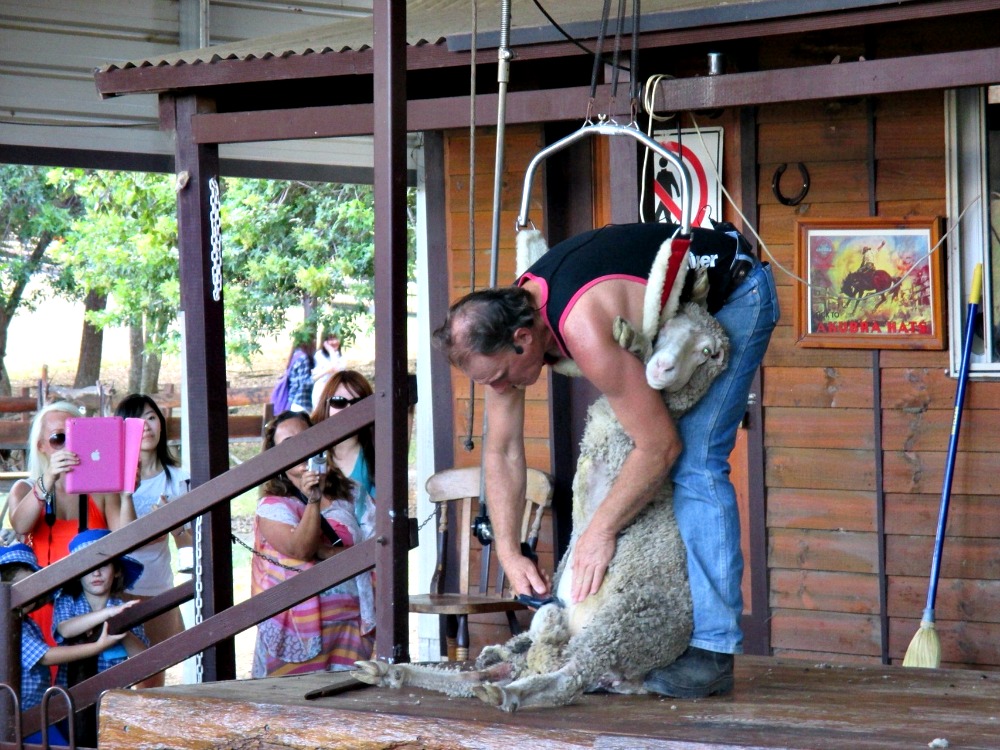 Other than koalas, kangaroos, snakes and sheep the sanctuary also have other animals like wombats, crocodiles, the Tasmanian Devils, birds and more.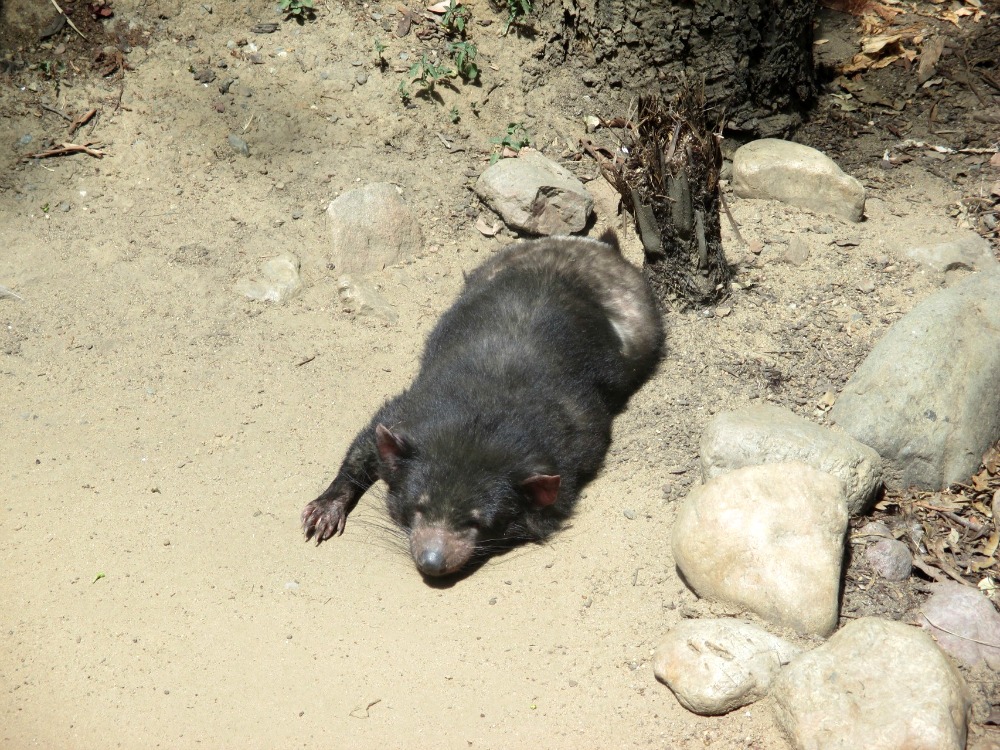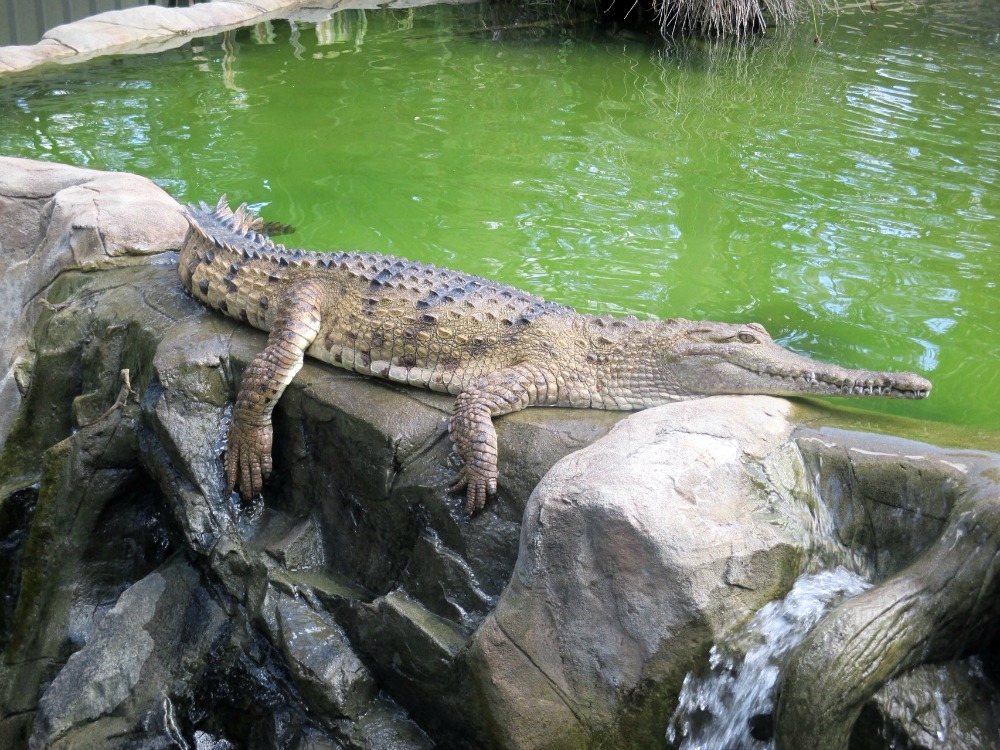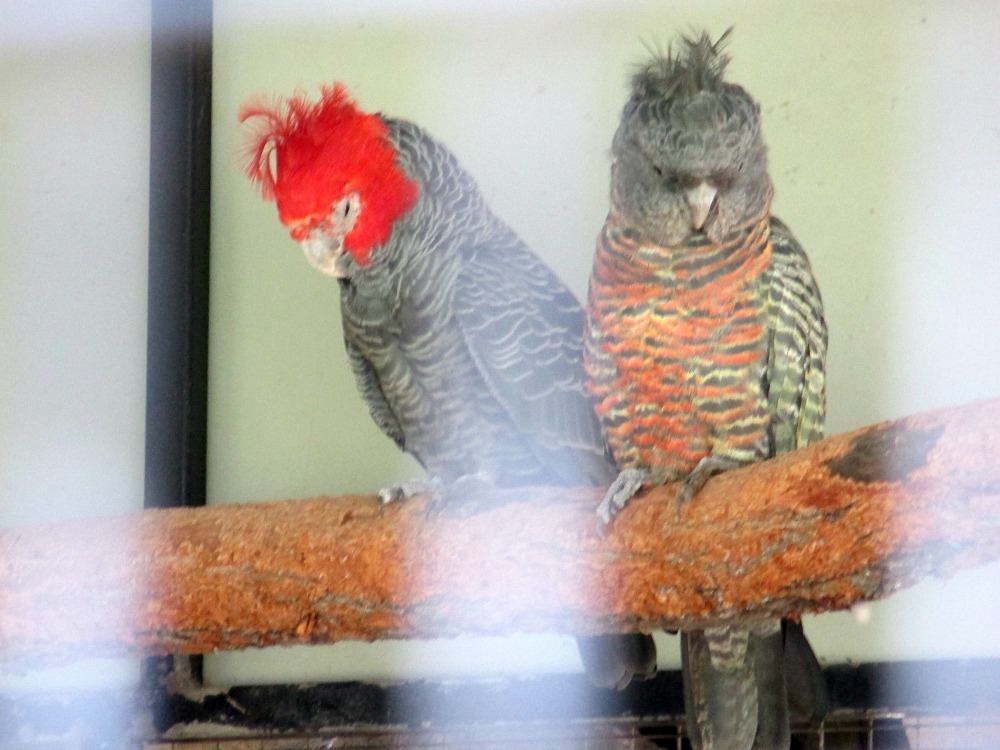 If you are lucky you will see the staff walking a wombat.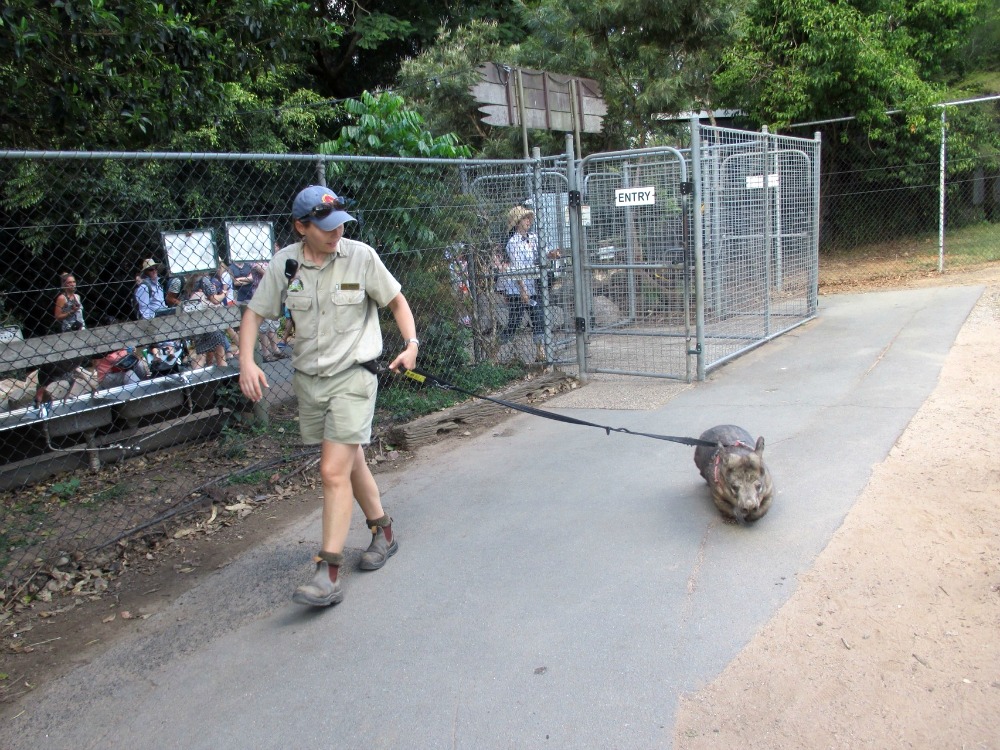 There are two places where you can eat and drink. At the sleepy koala cafe, right by the koala photos, you will find pictures of celebrities that have visited the sanctuary and hold a koala. Some will surprise you ;-).
Would you rather go to a zoo or a sanctuary?
---
Address:
Lone Pine Koala Sanctuary
708 Jesmond Road
Fig Tree Pocket
QLD, AUSTRALIA, 4069
Phone number: 3378 1366 (ext 130)
Prices:
Adults: $36 (online:  $32.40)
Child (3-13 y): $22 (online: $19.80)
For more prices click here
Opening Hours:
9 am- 5pm; 7 days a week
Except Anzac Day (April 25) 1:30pm to 5:00pm.
You can download a map online or get one free when entering the sanctuary.