One of the things on my Australian bucket list was the Great Ocean Road so before going back home I met up with Jacky who wanted to do the Great Ocean Road with me! It was the first time Jacky and I met in real life. We have known each other for a couple of years now.
Before going on our road trip Jacky showed me Geelong and Torquay. I rented a car in Geelong so after picking it up we started our Great Ocean Road road trip!
There is so much to do and see on the Great Ocean Road that we decided to rent a car for three days. I did a little bit of research before our trip and besides that to stop whenever we wanted to.
We stayed two nights at Apollo Bay. Thinking about it now it would had been better to stay the first night in Apollo Bay and the other night a bit further up. Now I know that for next time 😉
Let me show you what we did on our road trip!
Bells Beach
Our first stop was Bells Beach. Bells Beach holds the annual Rip Curl Pro Surfing Competition. So it is no surprise that not far from Bells Beach you will find Torquay where Rip Curl was founded. You will always see people surfing here.
A nice start to begin your Great Ocean Road trip!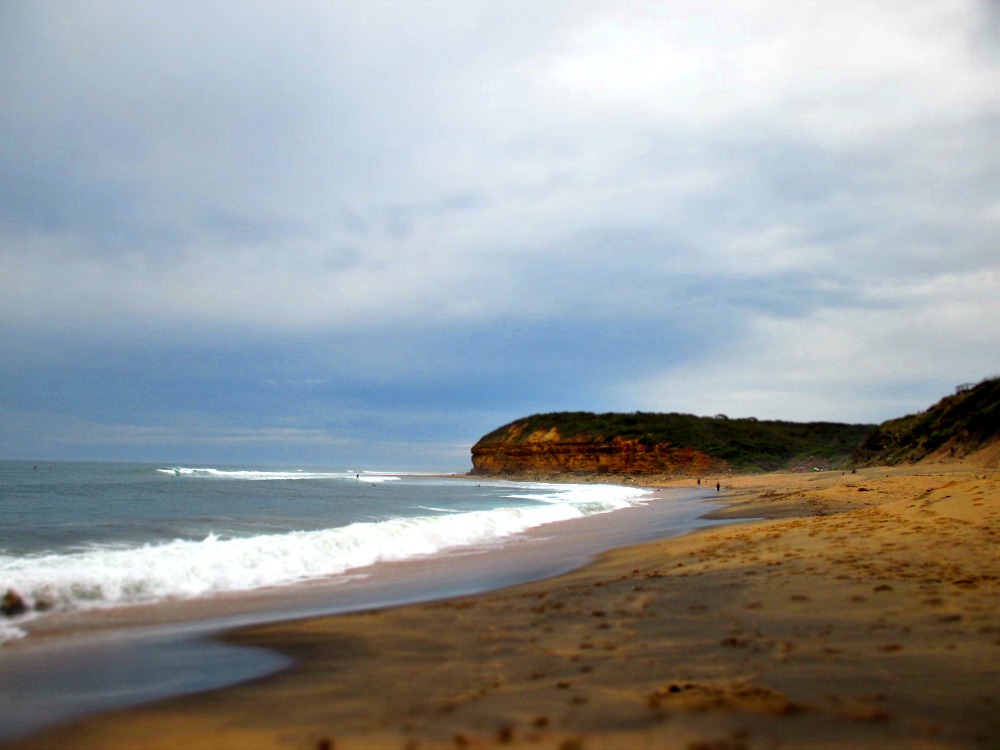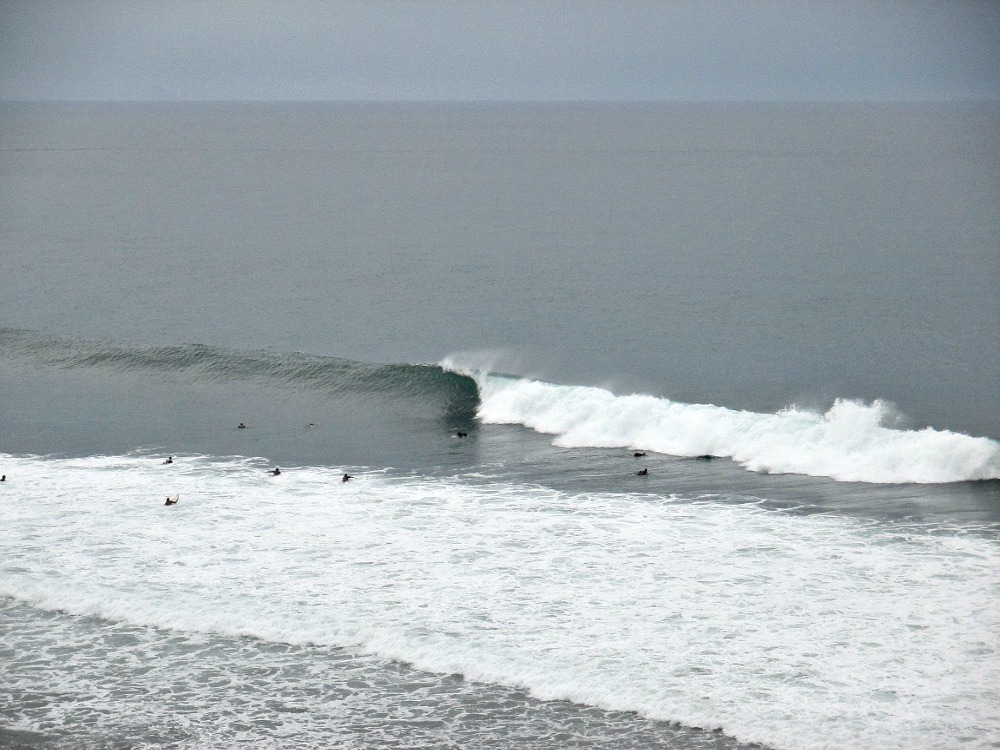 Split Point Lighthouse
Our next stop was the Split Point Lighthouse. This lighthouse is still working and if you like you can go on a tour but you can also just walk around and enjoy the view.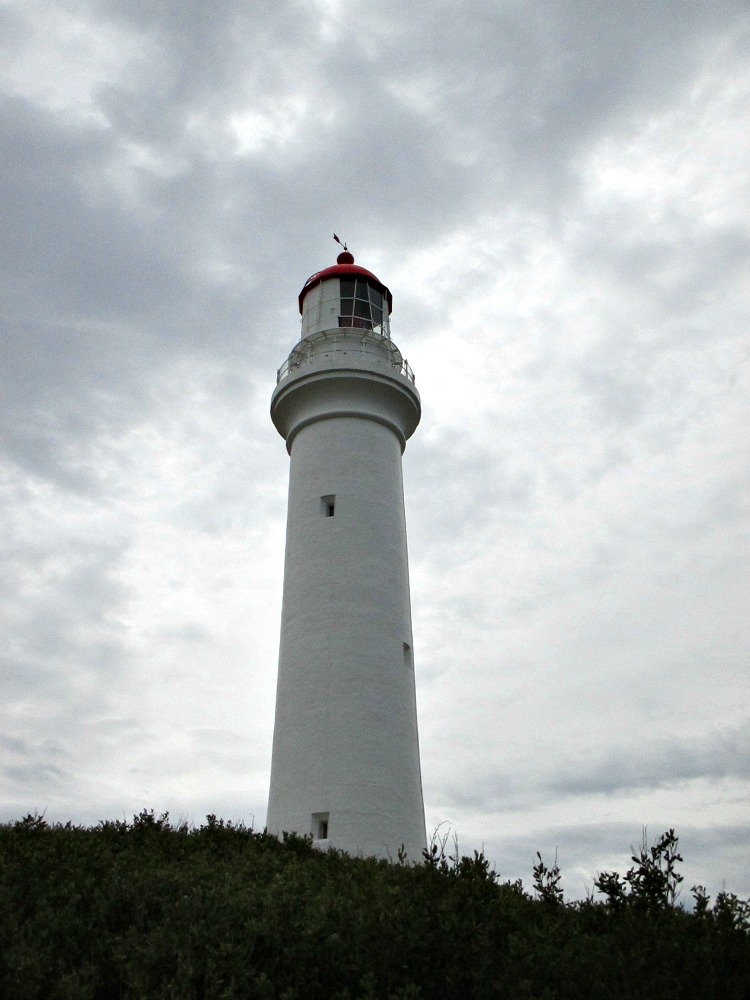 There is another lighthouse and a more famous one, 30 minutes from Apollo Bay, called Cape Otway. To view Cape Otway you have to pay an entrée fee (19,50 AUD). We decided not to go inside because they were about to close. They do have walking trails around that are free. So we decided to that instead.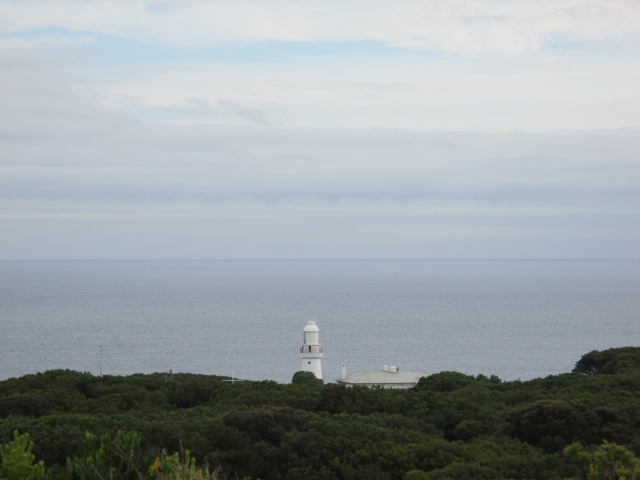 Cape Patton lookout
Cape Patton lookout is a nice stop to stretch your legs and enjoying the view.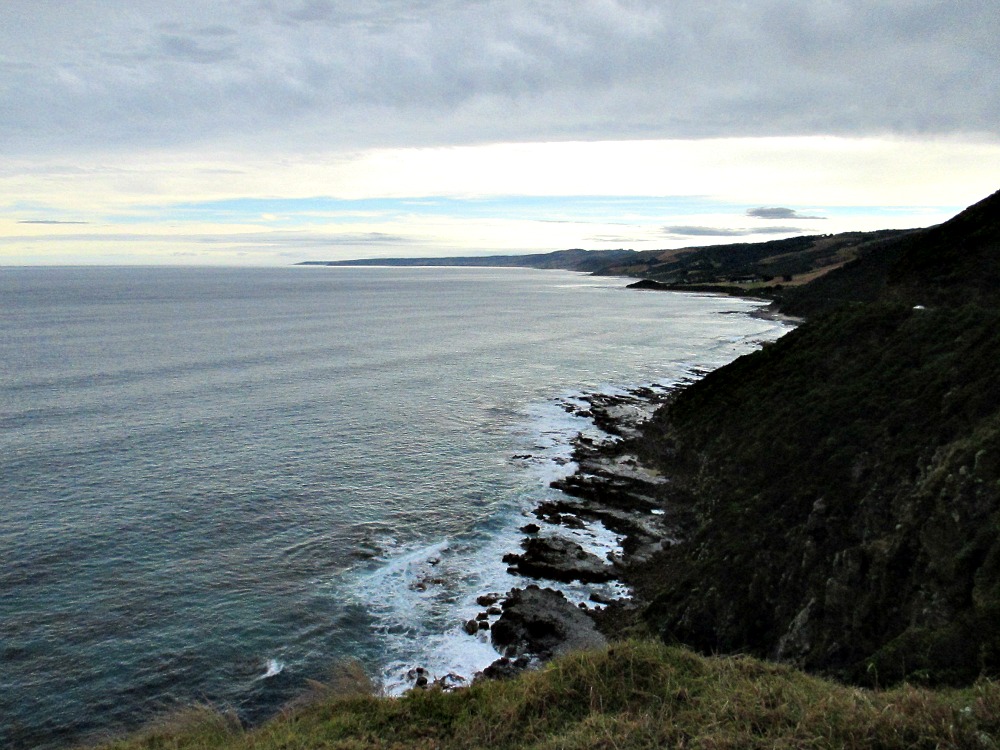 Otways National Park
Along the road you can do a lot of hiking. One of the places to do so is Otways National Park.
I wish we had more time to wander around here.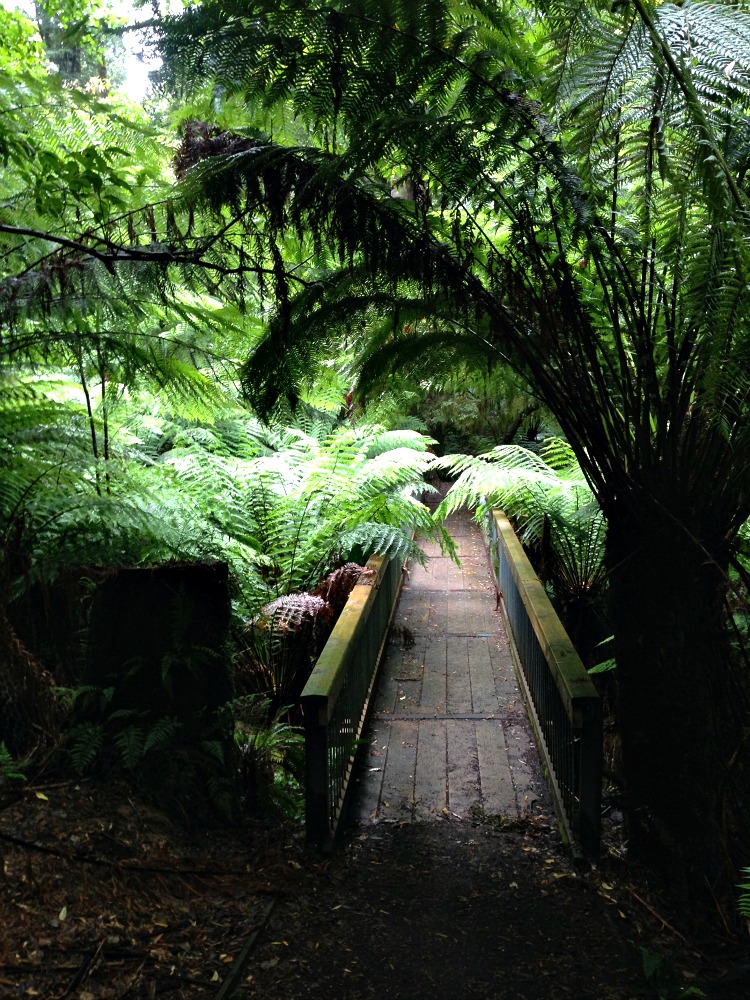 Gibson Steps
Just before the famous Twelve Apostles you will find the Gibson Steps.
When you are done enjoying the beautiful view you can take the 89 steps down to the beach. Don't forget you have to walk back up again as well! 😉
Keep the tide in mind. So if you want to walk around the corner keep in mind that your walk back can maybe be a bit wet. Those tides can come in quick!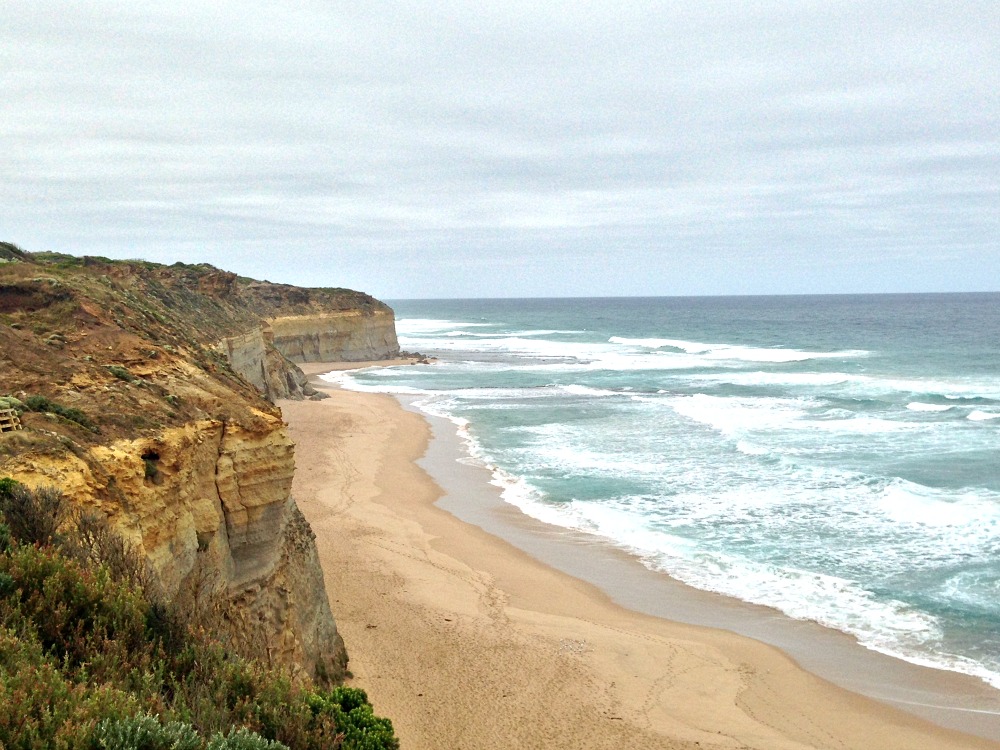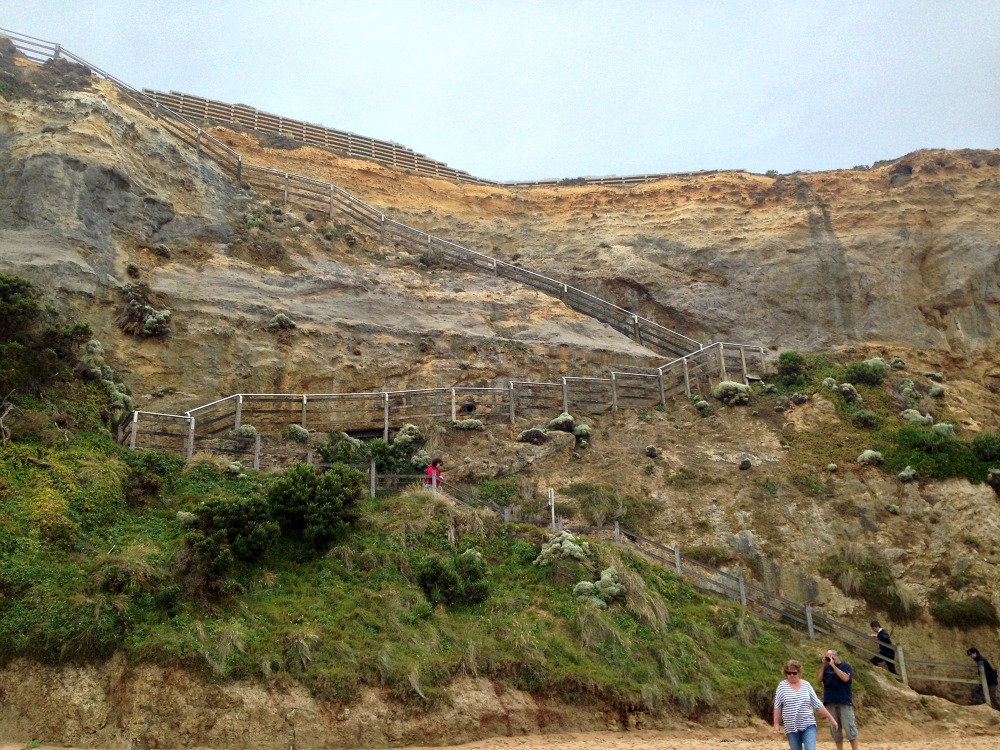 Twelve Apostles
Finally we made it to the famous Twelve Apostles. Even though there are only eight left now.
Take your time here because it will be very busy! Walk around and enjoy the view.
You can also enjoy a nice sunset here!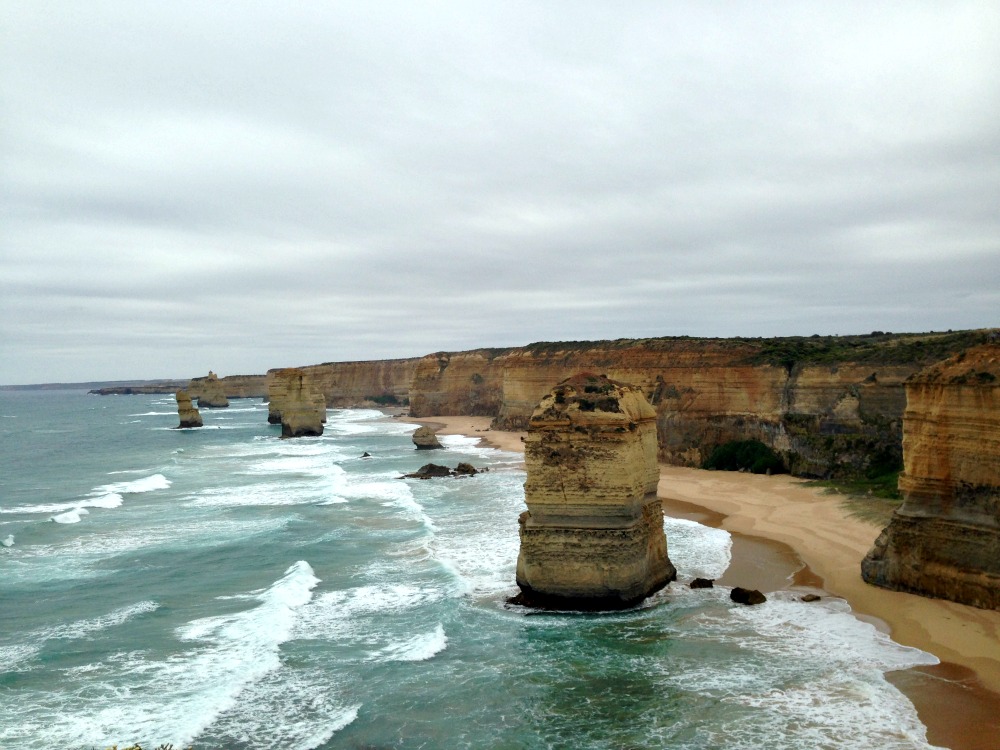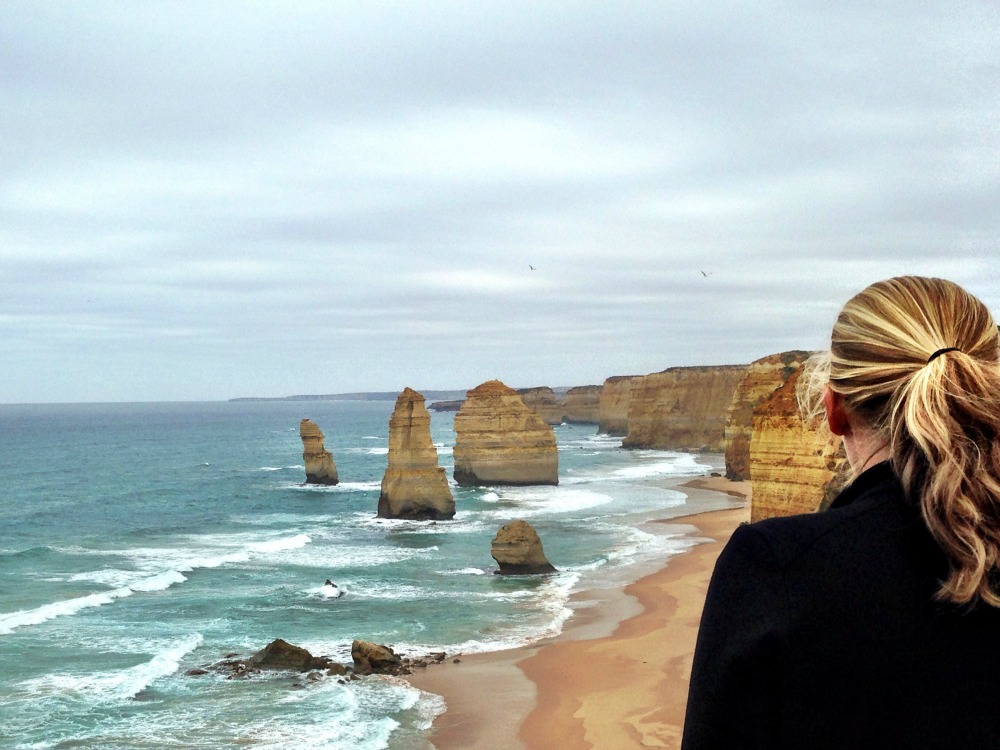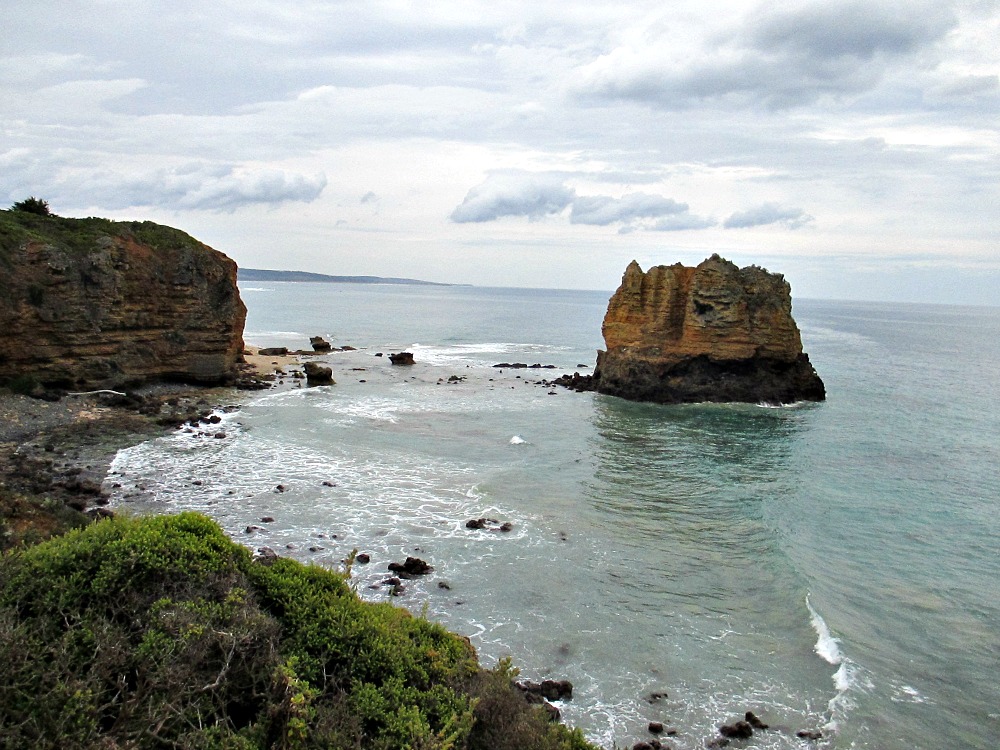 Loch Ard Gorge
Three minutes from the Twelve Apostles you will find the Loch Ard Gorge. It got his name from the shipwreck Loch Ard that went down nearby at Muttonbird Island at the end of a three-month journey from England to Melbourne.
You can take the stairs down to the beach. If you don't want to take the stairs there are a couple of lookouts so you can still enjoy Loch Ard Gorge.
There are also three easy walks you can do here.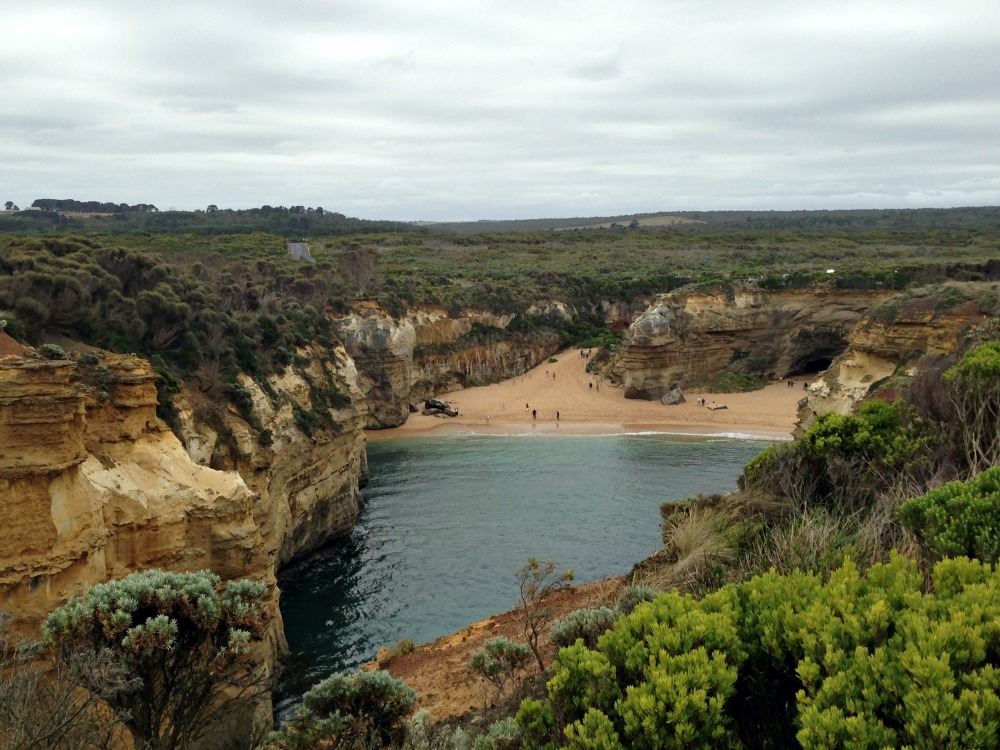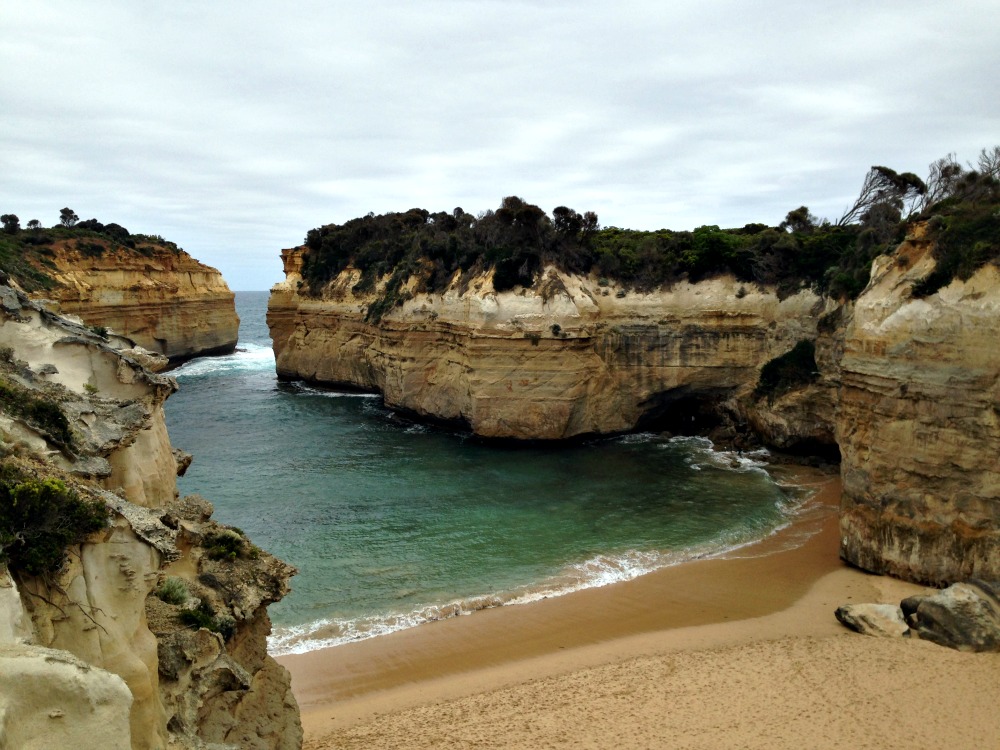 The Arch
The Arch is naturally and is 8 meters high! Don't confuse it with the London Arch because that's a whole different one.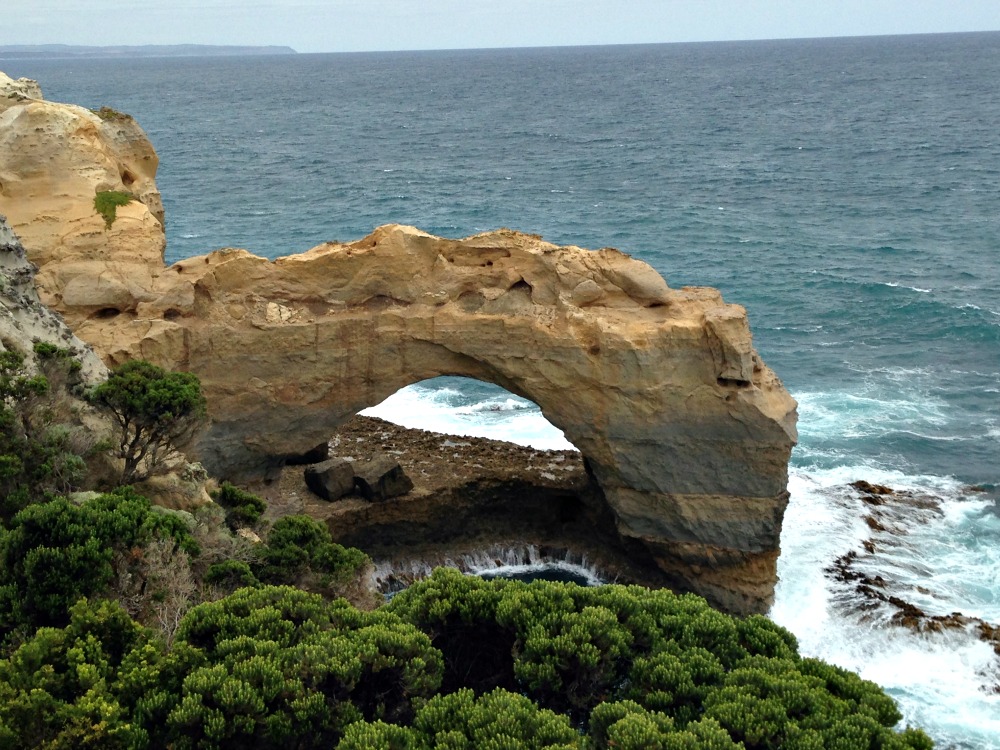 London Arch (London Bridge)
Until 1990 the London Arch was connected to the mainland, and you could walk on it, before collapsing and letting two tourists stranded on the other part. They got rescued by a helicopter.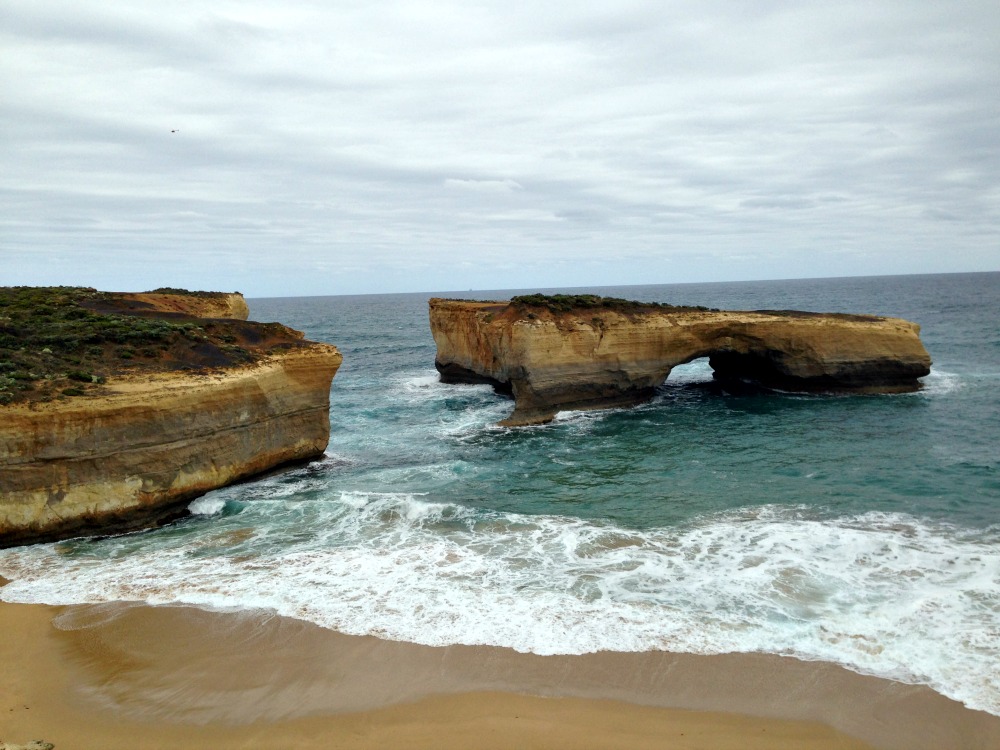 The Grotto
You can walk all the way down to the Grotto but be careful because the steps can be slippery. I slipped and dropped my phone almost over the edge.

The wall is there for your safety. You can climb over it and explore a bit further but I wouldn't recommend it because it is to dangerous with the wet and pointy rocks. You can get hurt yourself really badly.
So just enjoy the view behind the wall and look through the hole.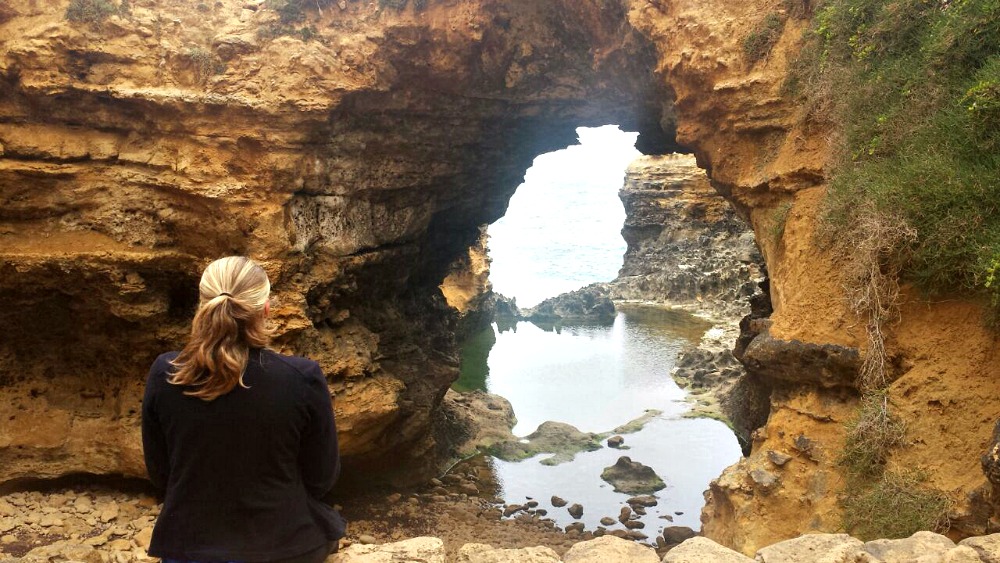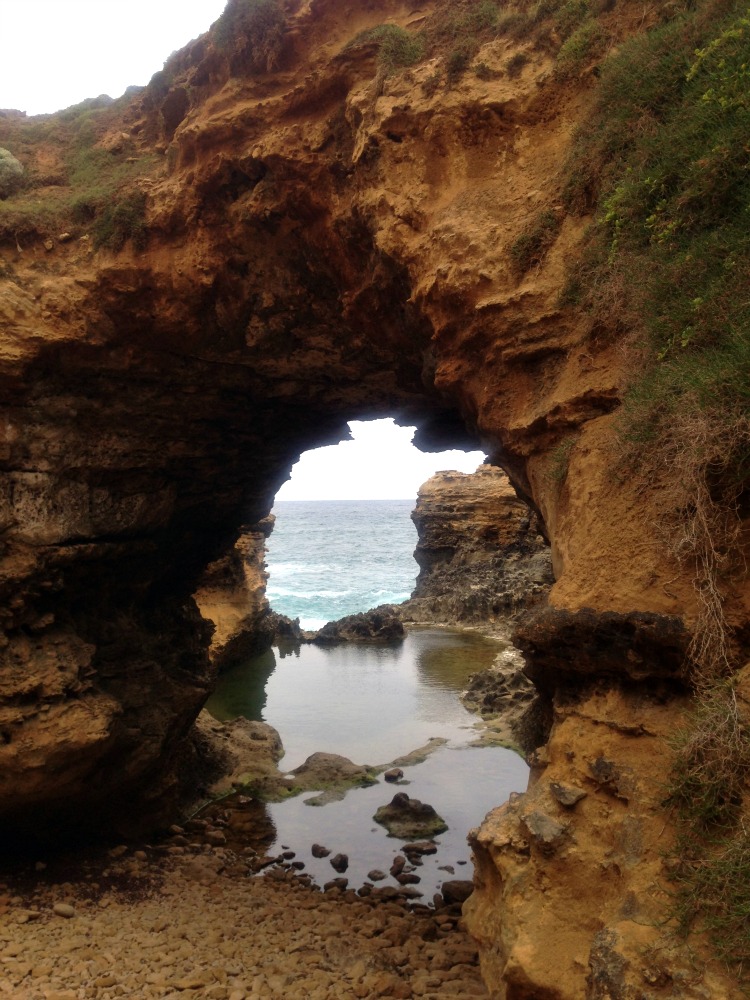 Port Fairy
Our last stop on the Great Ocean Road is Port Fairy. We arrived on a Sunday and they had a Market and an Old Timers event going on.
This is a nice town to get some food, gas and just walking around for a bit.
After Port Fairy we had some time left and decided to go to the Grampians.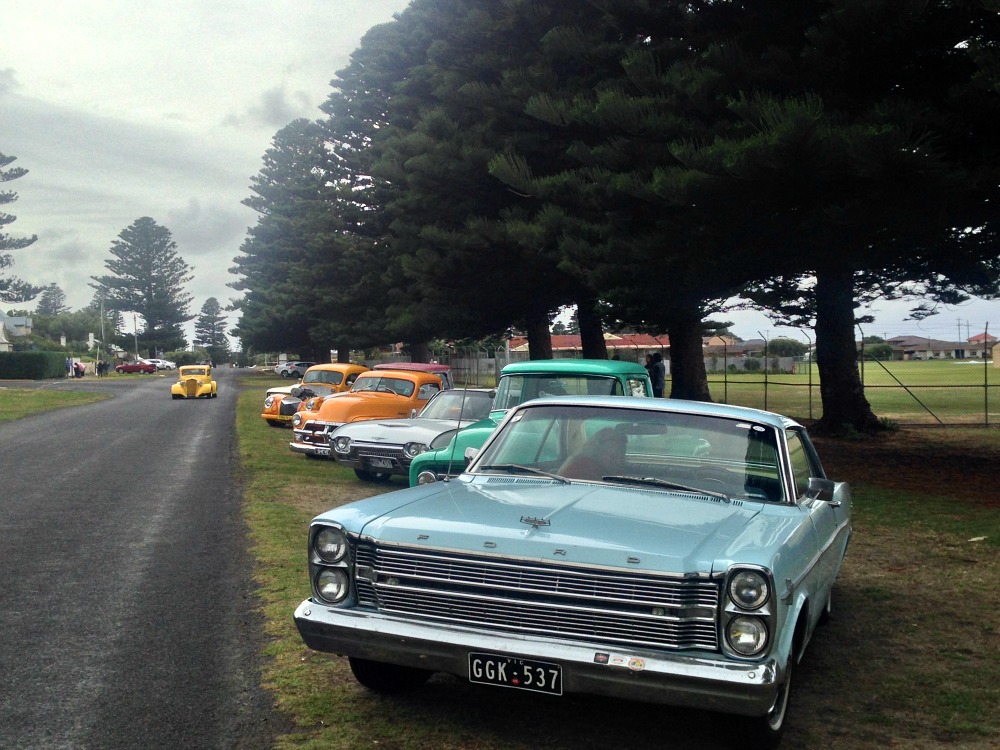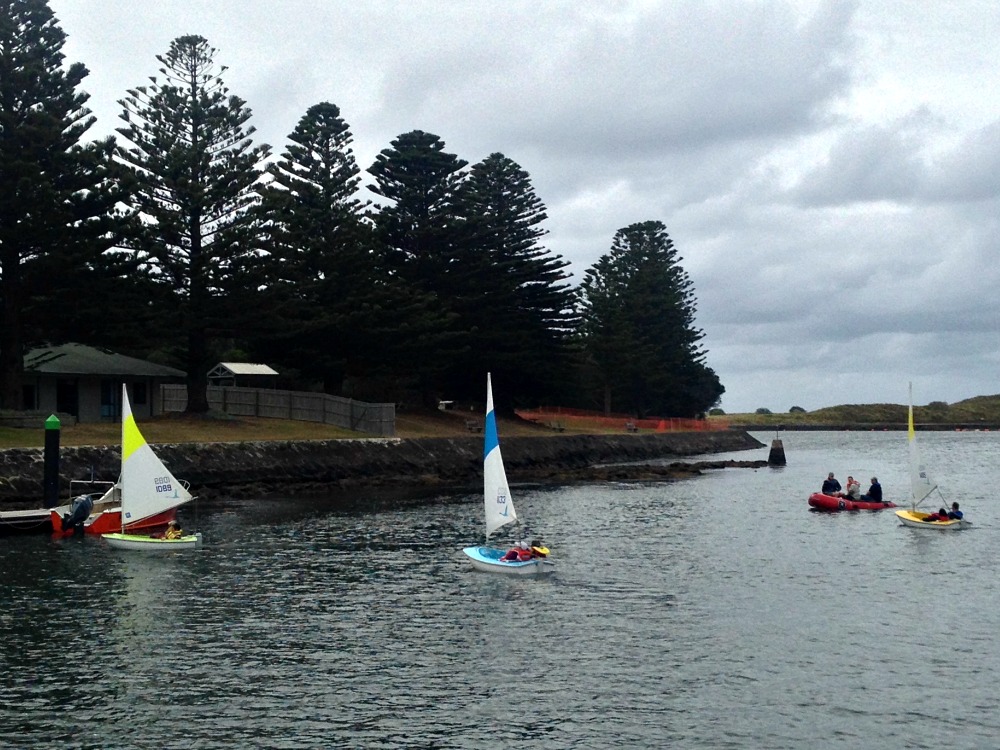 The Grampians
MacKenzie Falls
Because we didn't planned on going to the Grampians we didn't really had any plans on seeing anything. So we went to the information centre at Halls Gap and after getting all our information we decided to go to MacKenzie Falls.
After exploring MacKenzie Falls and everything around it we wanted to go to an amazing lookout or at least that's what the pictures looked like 😉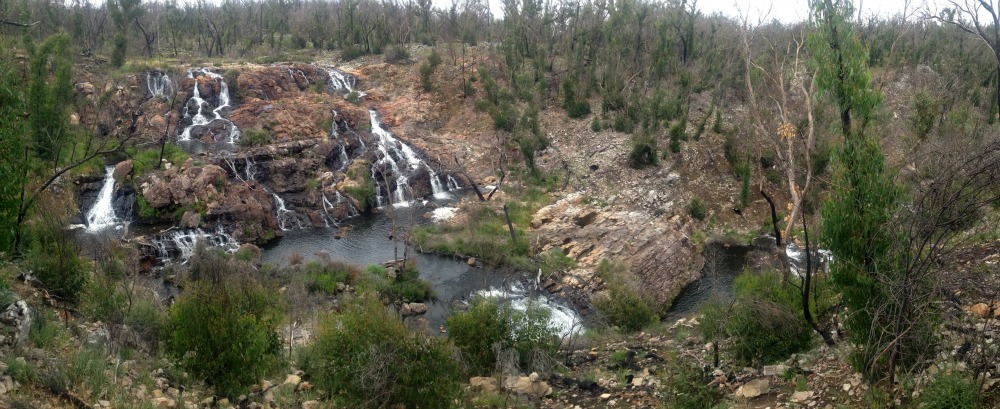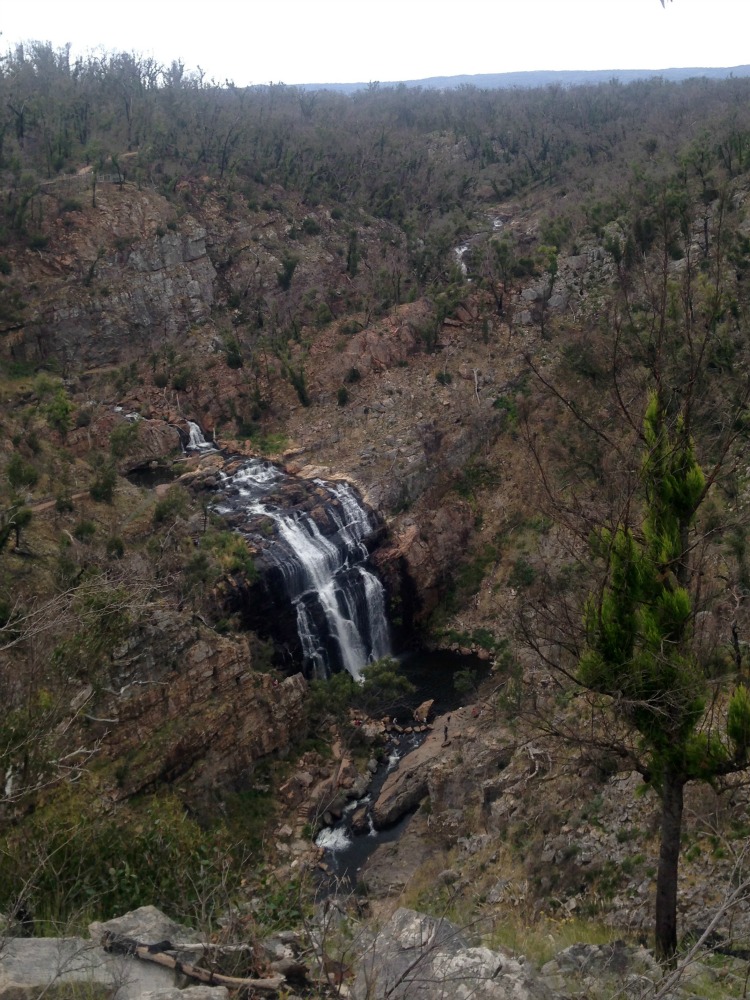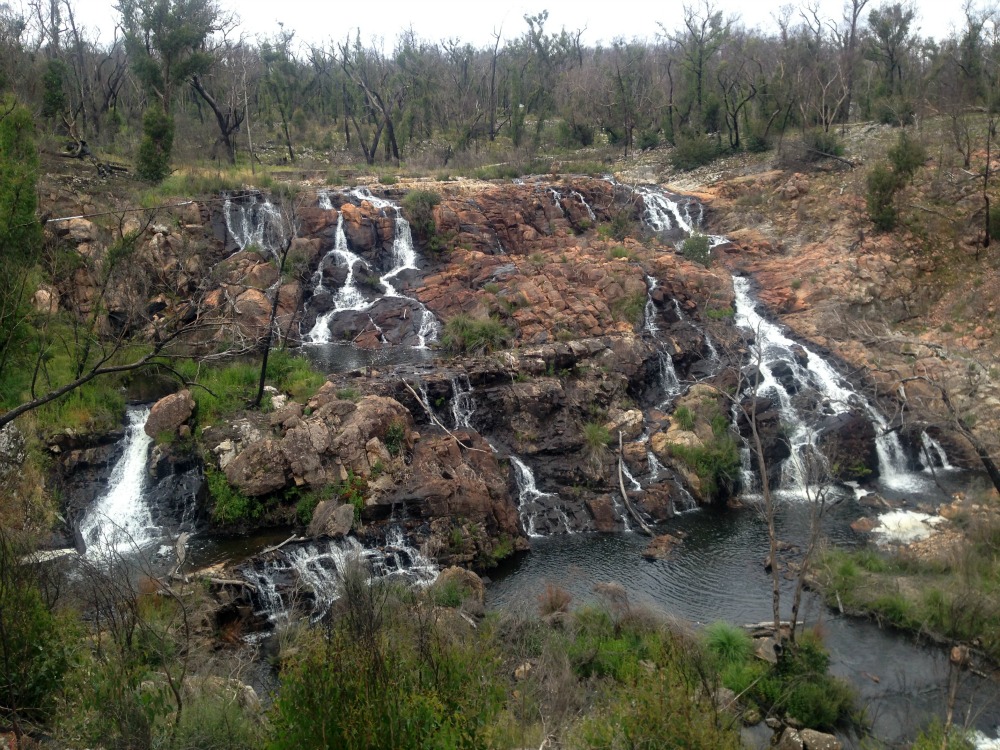 Boroka Lookout
When looking up on our phones we found this beautiful lookout (sorry forgot the name) but asking information about this they told us the walk would be more than two hours and because it was getting late we didn't want to risk it so we decided to do the Boroka lookout instead. It was still beautiful. Sorry about the darkness.
There were people sitting on the rock but if I were you I wouldn't do that because the fall down is pretty far.
After that we went back to Jacky's house in Geelong. I stayed there one more night before going to Melbourne.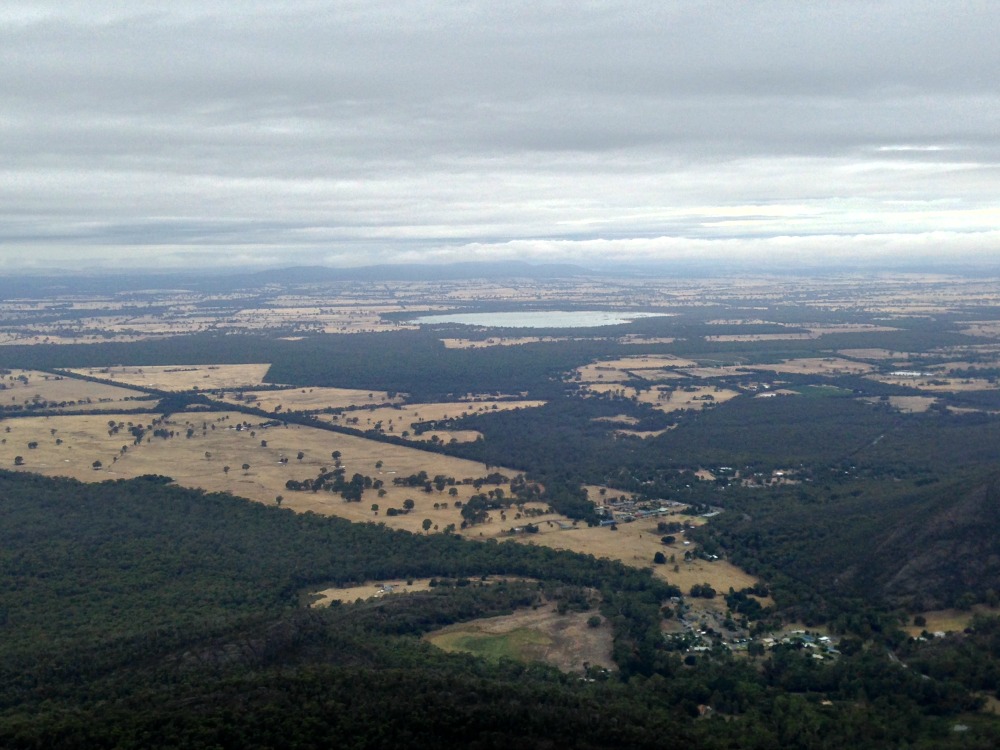 Tips
If you want to have your freedom rent a car. There is so much to see and you would probably want to stop more than the tour bus. Only the first 30 minutes driving on the left are scary. 😉
Take your time! Take more than 2 days to see the Great Ocean Road. There is so much to see!
Make sure you have a full tank. Sometimes it can take a while before you find the next gas station.
Drive from Melbourne to Port Fairy (east to west), if possible, because you'll be able to pull over easier to all the viewing points.
If you have only one day then go to Port Campbell National Park and take your time within the park (here you will find the Twelve Apostles, Gibson Steps, Loch Ard Gorge, London Arch, The Grotto and The Arch).
If you are going to the Grampians make sure you also take two or more days for this. Lot of hiking there.
Keep your eyes open because before you know it you will see a lot of Kangaroos just hopping around.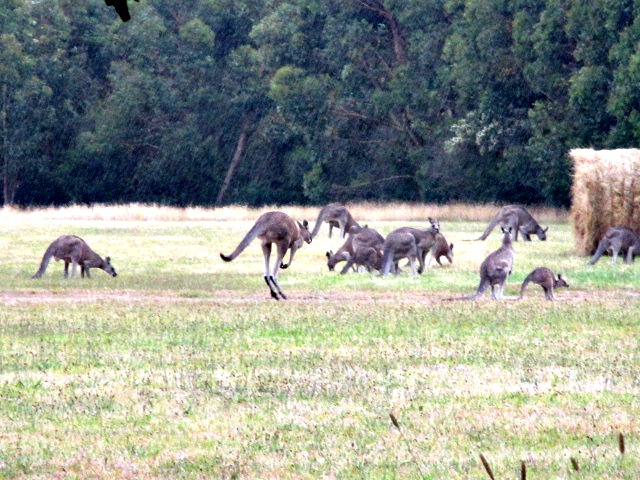 I am happy I did the Great Ocean Road by car so I could take my time to see what I wanted to do/see and decide how long I wanted to stay somewhere. I did the Great Ocean Road in three days but if I can do it again I would do it longer because there is so much to see!
Would you do the Great Ocean Road in one day or more?