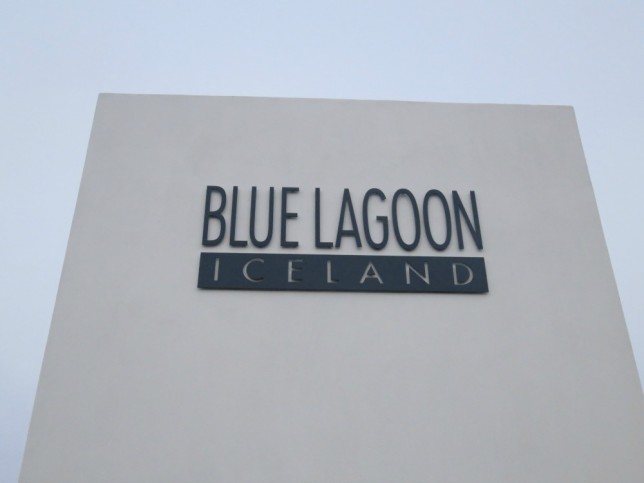 I am finally on my way to Canada! But before arriving there I will be making a stop in Iceland for 4,5 days, then I will be flying to Seattle where I will be staying for about two weeks. I know it sounds like forever but time will fly by, like the past couple of days!
On Sunday I flew to Reykjavik, which is only a 3-hour flight! I always thought Iceland was much further away. Apparently not, so I will be back some day to explore some more! After saying my goodbyes I went through security and saw I had a 30-minute delay.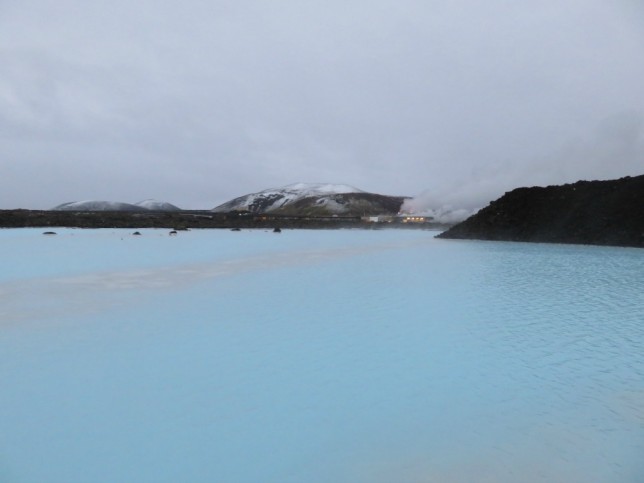 After arriving 1 hour later than planned I got on the Gray Line bus (pre-booked) to the Blue Lagoon. The Blue Lagoon was a must visit for me when I decided that I was going to Iceland.
The good part about booking with Gray Line or any other company is that they pick you up from the airport, drop you off at the Blue Lagoon but also pick you back up and drop you off at your accommodation.
It is possible to store your luggage at the Blue Lagoon for a small price, around 4€.
I heard a lot of negative comments about the waiting line at the Blue Lagoon and that you have to go early to avoid the big crowd. I took my chances and arrived at 6pm and it was perfect. There was no line and it wasn't that busy in the Blue Lagoon either. I think that was because I had the last bus from the airport to the Blue Lagoon.
Because there was no line I went left just before entering the building. Here you can enjoy the water that you are about to enter.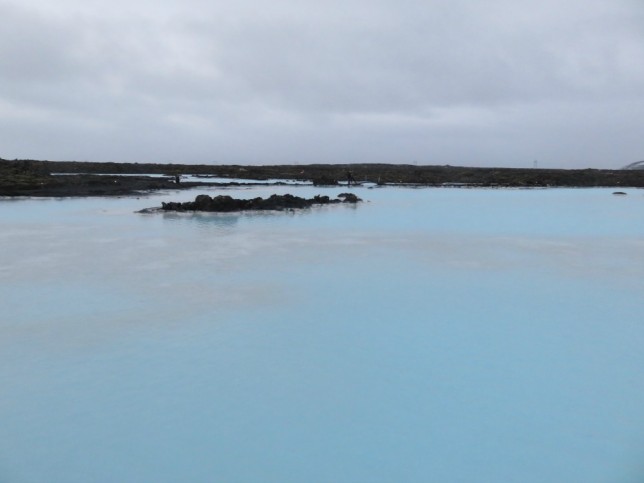 At the reception I got a bracelet with a chip that you have to keep with you the whole time. The bracelet is for your locker and if you buy anything they put it on the bracelet and you pay at the end.
It is also possible to rent a towel and slippers but it is also totally fine to bring your own and that's what I did.
First you have to take a shower before going into the water. Outside it was freezing but the water was amazing! Sometimes it was even a bit to hot!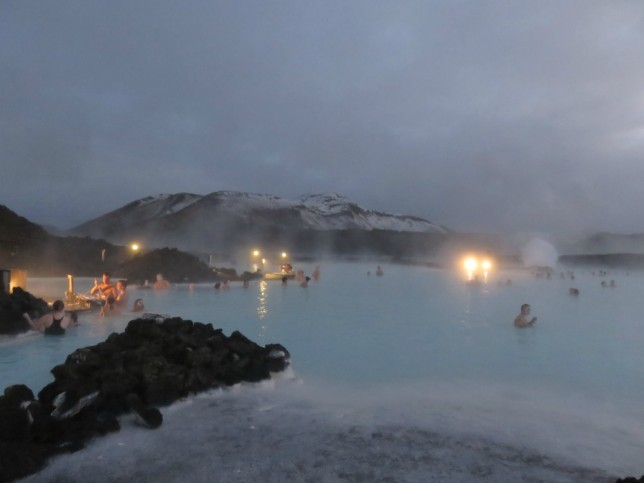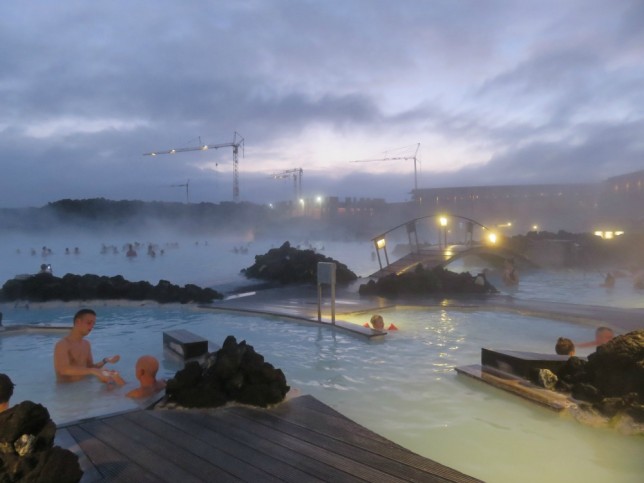 It is also possible to put mud on your face, which I of course did. However my skin is very sensitive lately and the mud and water did sting! So I would recommend avoiding getting your face wet then…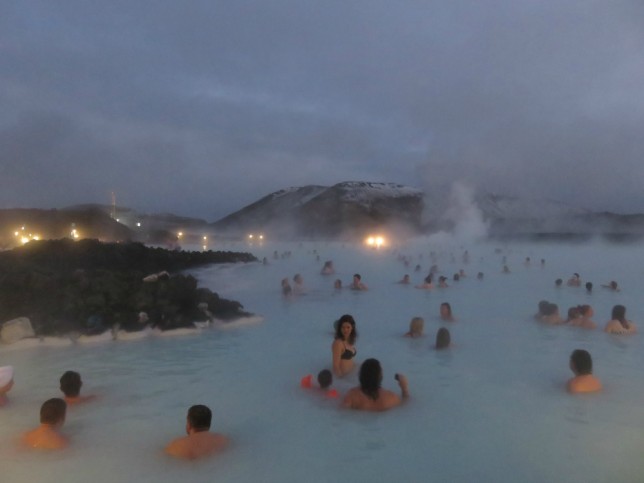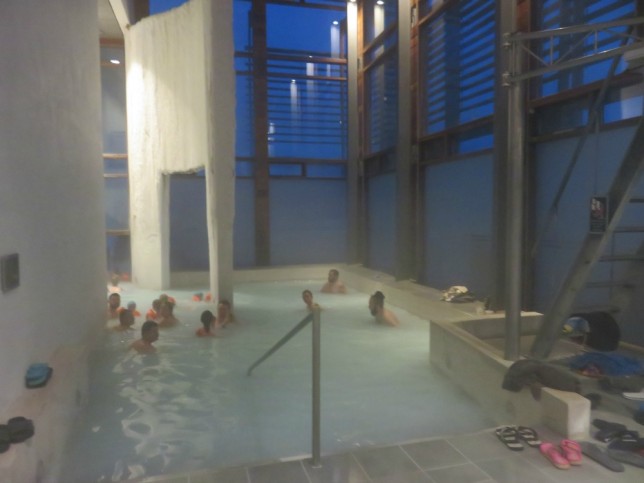 Relaxing area. Yes that are all the chairs…
I got picked up at 9pm and was at my guesthouse around 10pm. I stayed in the water for 2 hours and that was perfect for me.
I checked in and because I was super relaxed I went straight to bed.
My conclusion:
I wasn't blown away even though the water was amazing. But maybe the reason for this was that I was alone and got bored really quick. It was also getting dark when I arrived so I couldn't really enjoy the view.
If I am every back in Iceland I think I will go again but not alone and when it's light.
I also think that the changing rooms are way to small for the people they receive.

Would you visit the Blue Lagoon if you were in Iceland?
On another note, would you like to read updates (a bit more personal) about my travels every week or so? Besides my normal posts of course. Please let me know!
---
Blue Lagoon
Opening hours:
Summer: 8.00-22.00. Winter: 9.00-20.00
Price: starting at 35€