You are probably confused by my title and wonder what 'Bloemkunst' and Castle 'Groeneveld' mean. Well, these Dutch words mean Flower art and Castle Greenfield and I was lucky to see both these things last weekend.
When I got an invitation to enjoy flowers at a Castle I took this with both my hands. I love old buildings so I was very curious how it looked inside and learn about the history of this Castle.
Castle Groeneveld (Castle Greenfield), a little bit of history
The Castle, build in 1710, is located in Baarn, a 30 minute drive from Amsterdam.
In the seventeenth and eighteenth centuries it was common for wealthy Amsterdammers to purchase an outdoor place where they could relax during the summer. One of those places was Castle Greenfield.
Since 1940 it is in hands of the state of forestry. Unfortunately they neglected the gardens for many years and in the seventies Michael van Gessel decided to restore them all.
There are tours of the Castle every Saturday and Sunday if you want to know more about the history.
Around the Castle there are a lot of walking trails and I wish I could have done it if wasn't raining like crazy that day. I will definitely come back to do another exhibition, there is always something going on in the Castle, and try out one of these walking trails.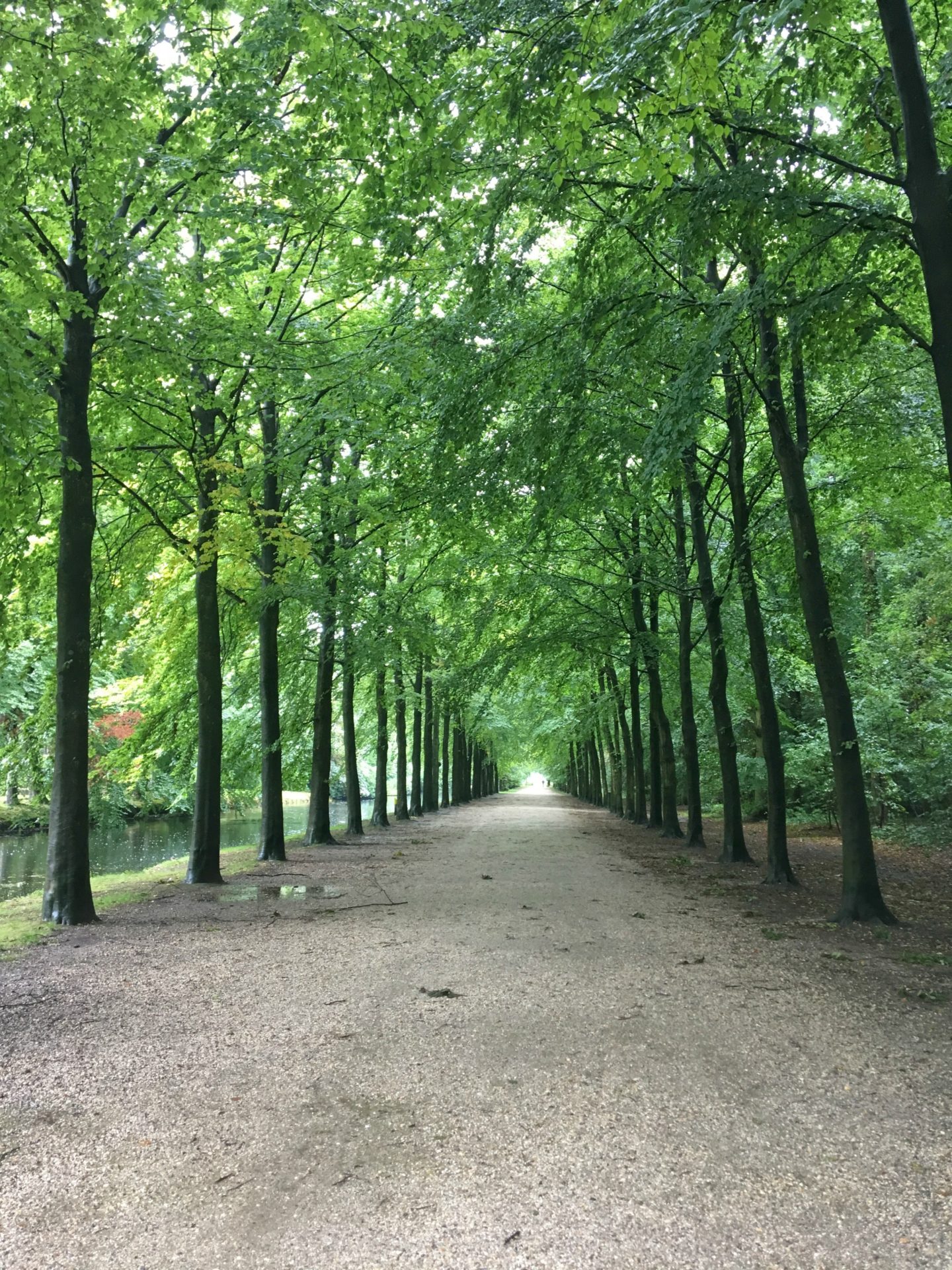 On of the many walking trails
The garden which is also decorated
Bloemkunst (Flower art)
But the reason I was there was for the Flower art that is going on this week. At this second edition different artists got a room assigned and they could fill it up with flowers however they wanted. It is nice to see how every room was completely different from the other one.
The moment you set foot on the ground you see flowers everywhere. The first thing you see when you walk through the gates are big chairs decorated with, of course, flowers. When you walk up to the Castle the front door is decorated in a fall theme. Ones you are inside you are friendly welcomed and after a small introduction you can start your tour.
You will start downstairs and make your way up through all the rooms of the Castle.
I took a bunch of pictures but I needed to make a selection. It was a hard decision but I did it! So enjoy!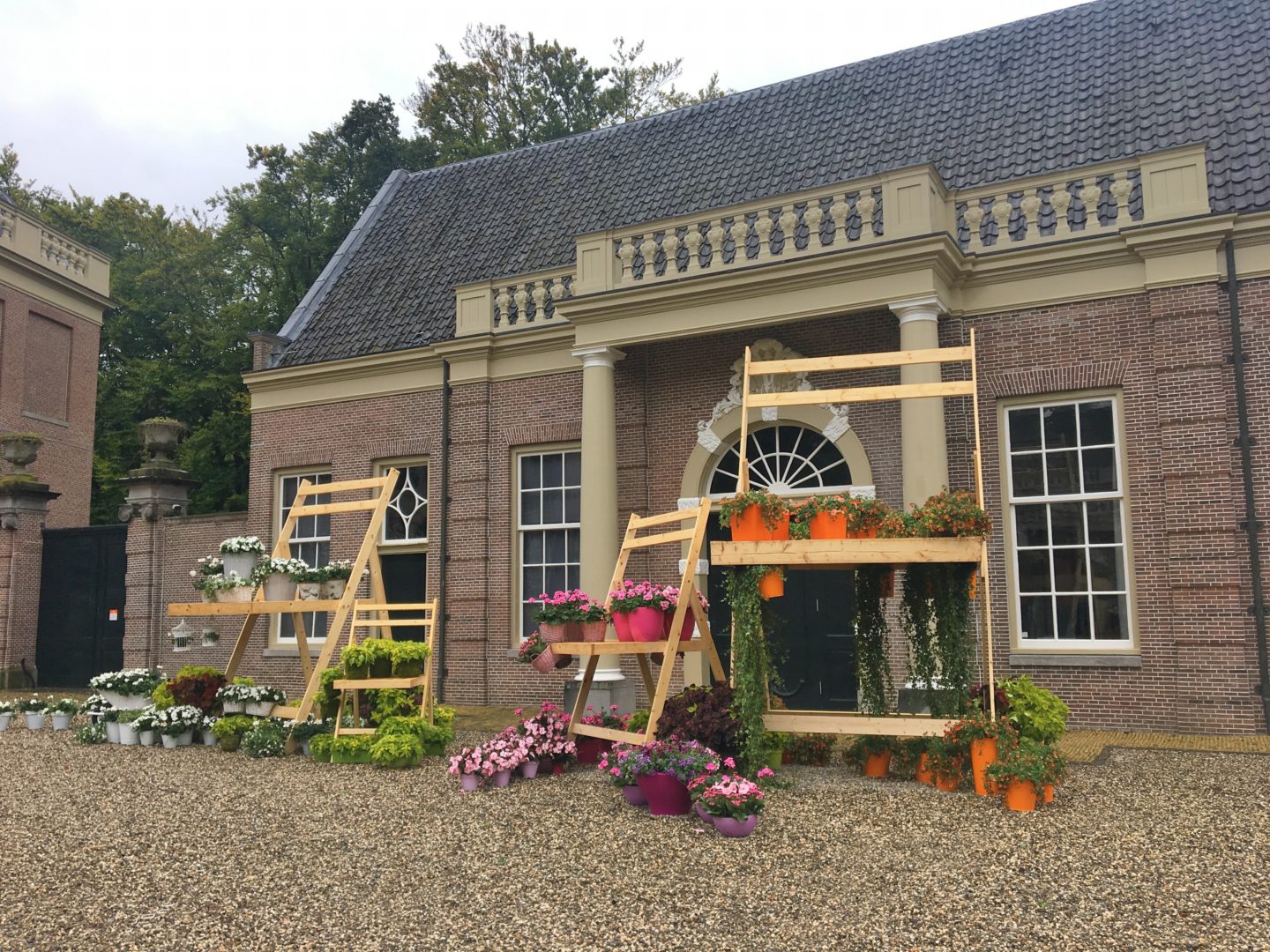 The giant stairs!

Entering Castle Groeneveld (Castle Greenfield)

The front door. I wish I had one like that!

The Kitchen. I think this one was my favorite.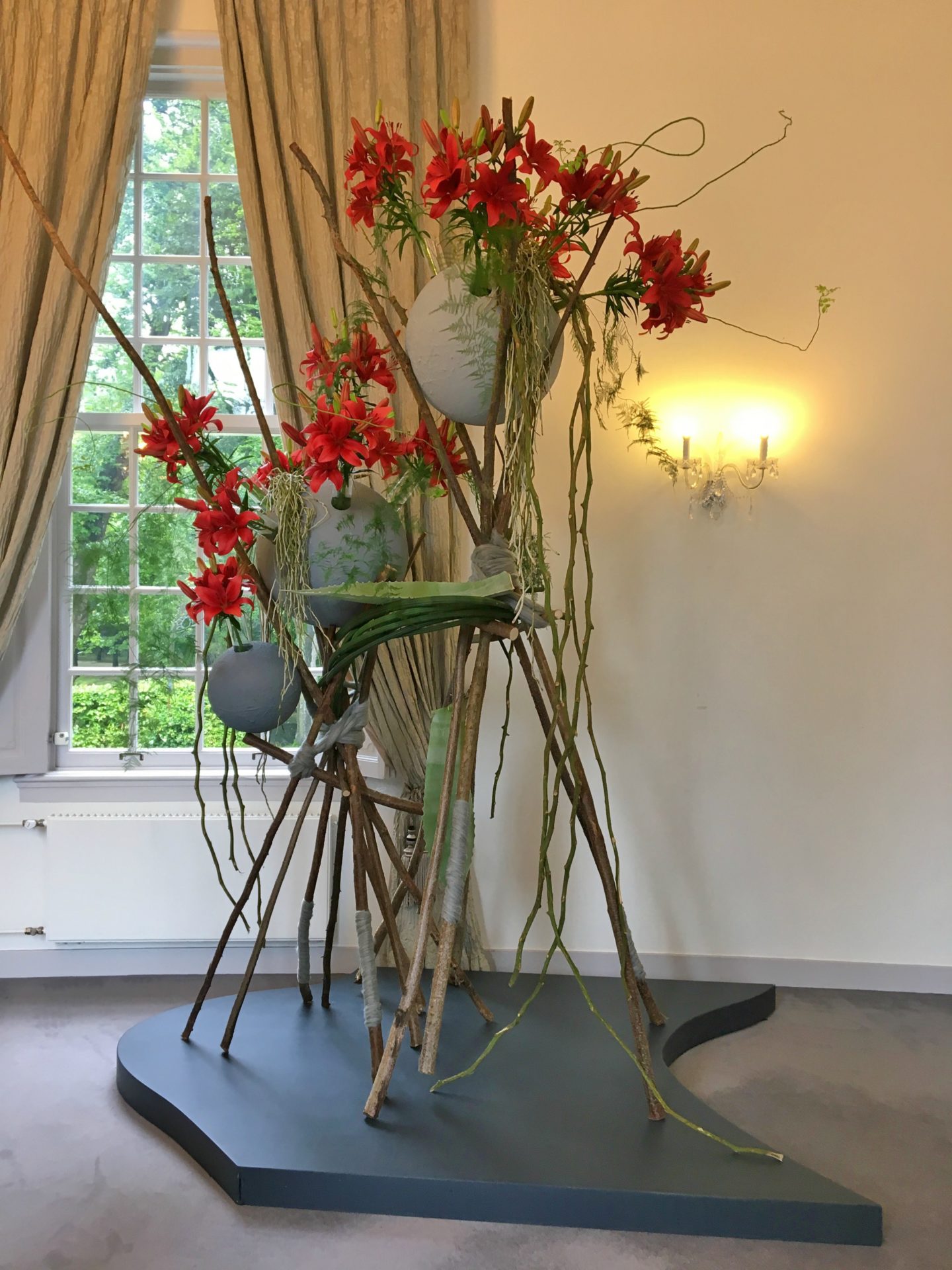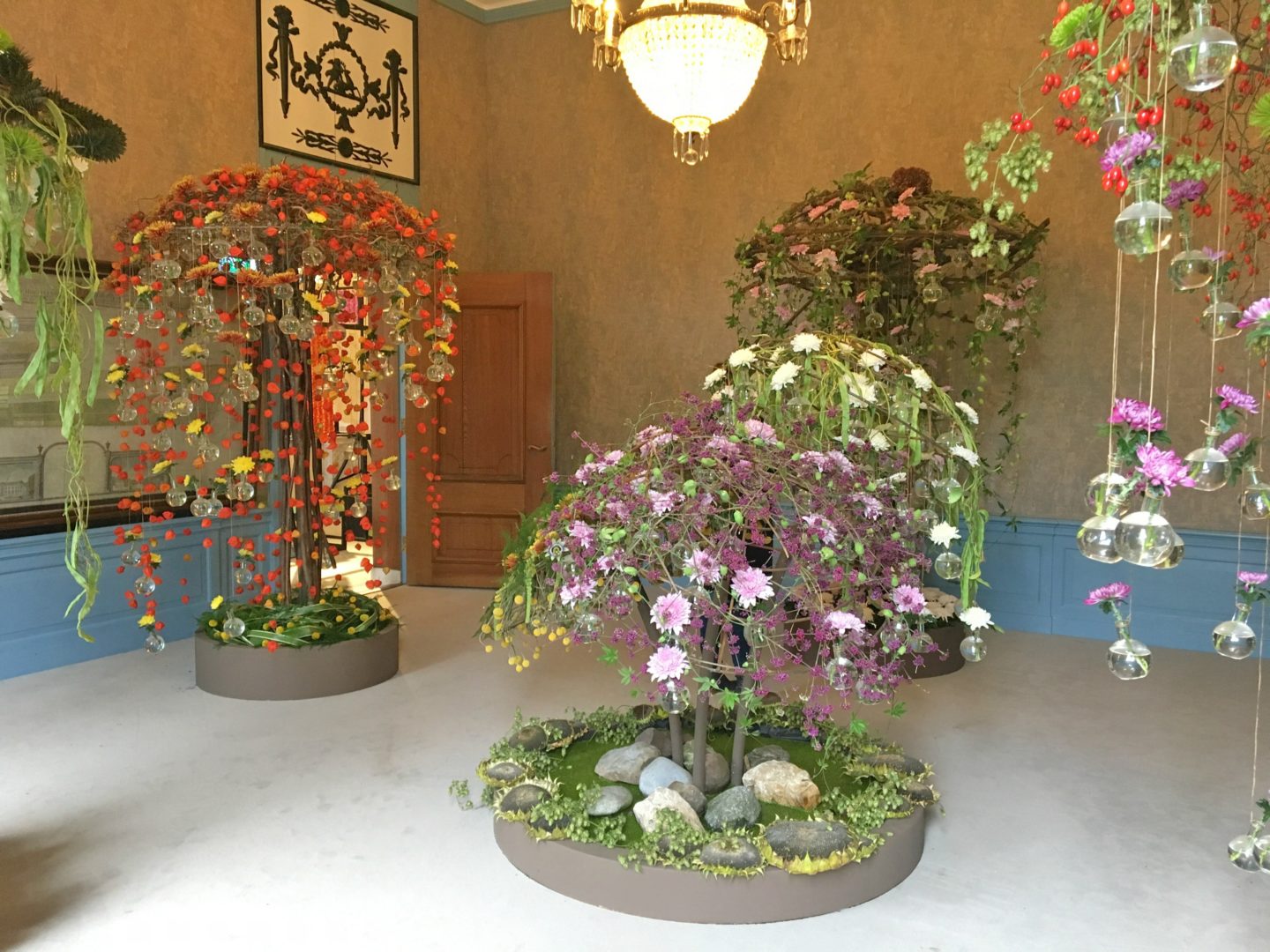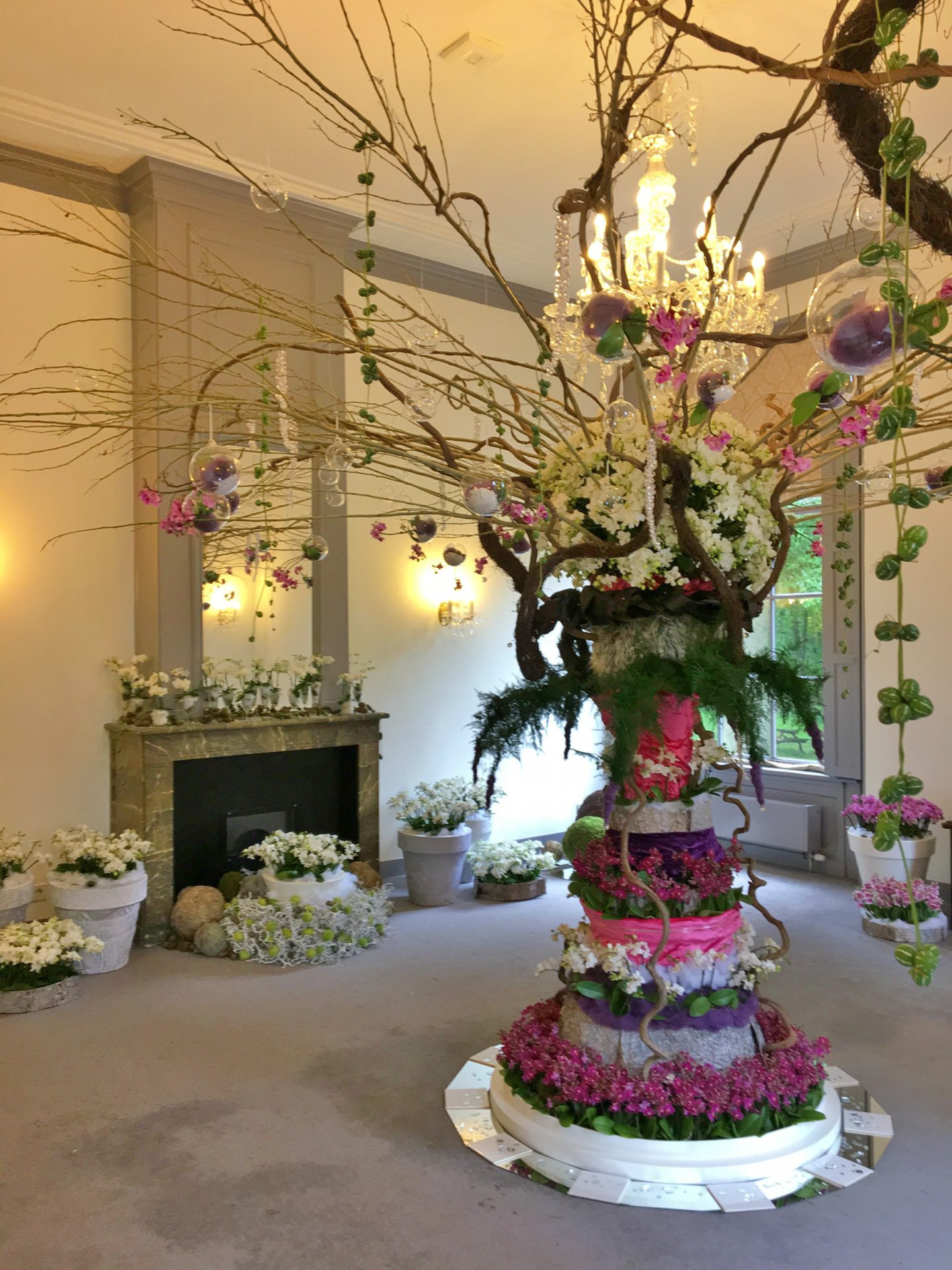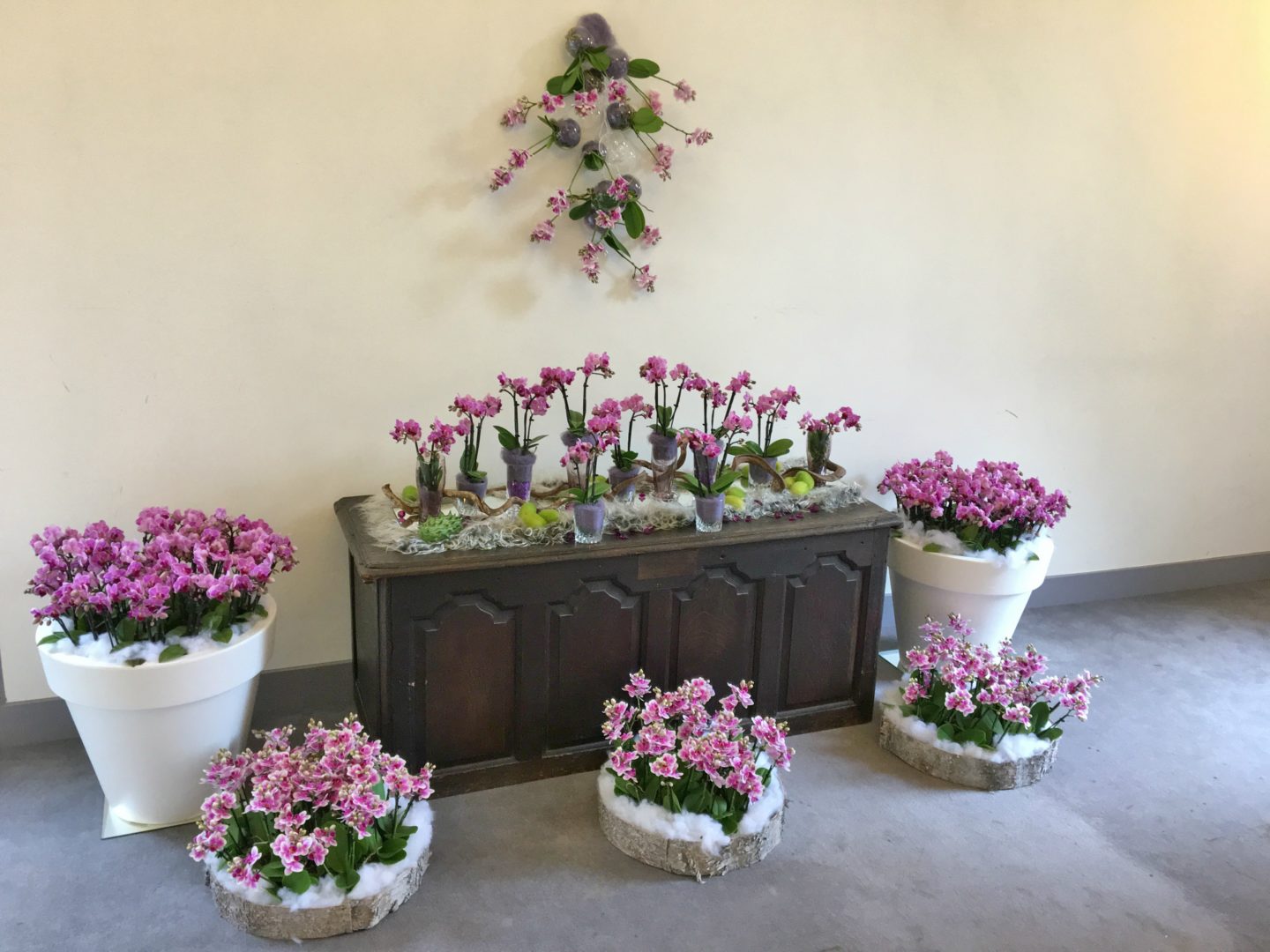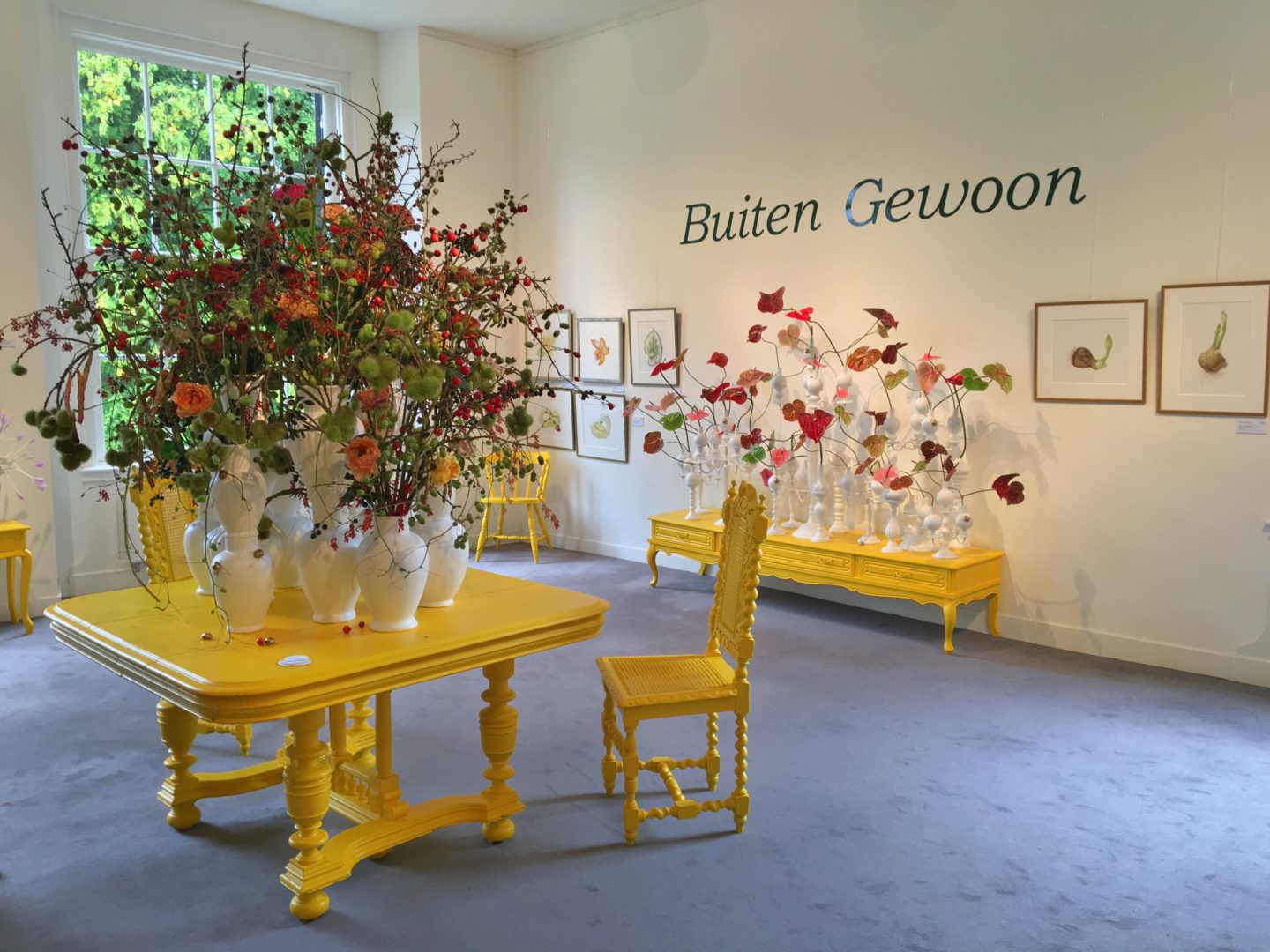 Hats!
Fiep Westerdorp
At the top floor there is a small exhibition of Fiep Westerdorp. Fiep is a Dutch illustrator who is famous for her drawings of Jip and Janneke also called Mick and Mandy, Bob and Jilly or Jim and Jennifer in English, Pim and Pom, Tow-Truck Pluck and more.
For me this is childhood and probably for a lot of Dutch people as well. You will find articles, videos and illustrations of Fiep in one of the rooms.
This exhibition will be here at least until March next year, 2018, but it will probably be there way longer.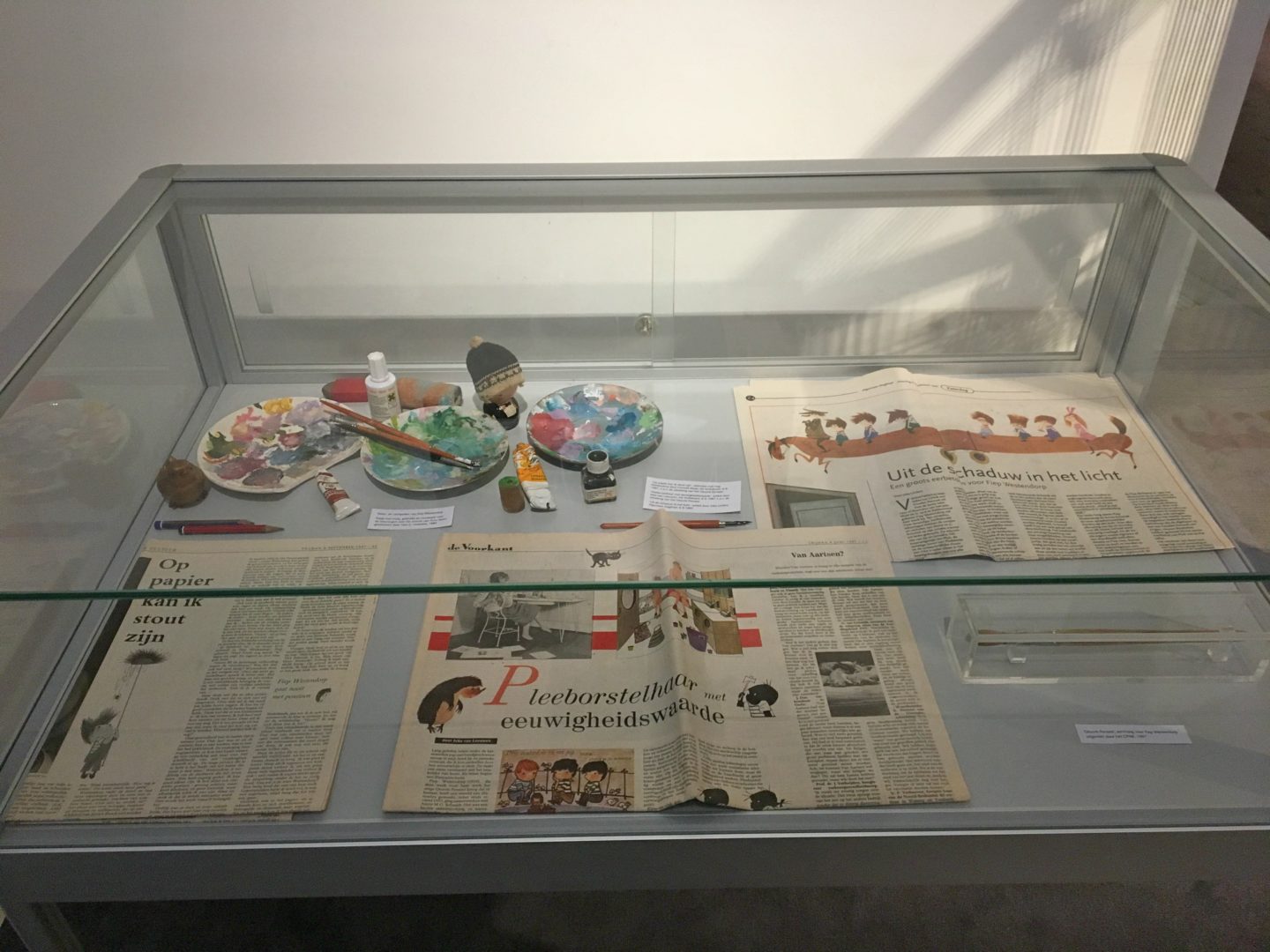 Articles of Fiep Westerdorp

Four of the many illustrations
For me this was a perfect day trip not to far from my home.
Did you like the flowers and Castle?
Then make sure to check out the Bloemkunst exhibition out from september 16th till the 24th. Let me know how you liked it. I also saw that the weather is going to be amazing.
---
Bloemkunst:
Open: 16 – 24 september
Hours: 10 tot 17 uur.
Price: adult: € 12,50, kinds (until 12 years old) € 6,00
Tickets: on site or online. If you have a Groei en Bloeipas you will pay € 10,00.
If you want to see more flowers in the Netherlands I would recommend going to Keukenhof in April/May.
I received tickets from Alpha Communications. My review, however, all opinions, and thoughts are entirely my own.