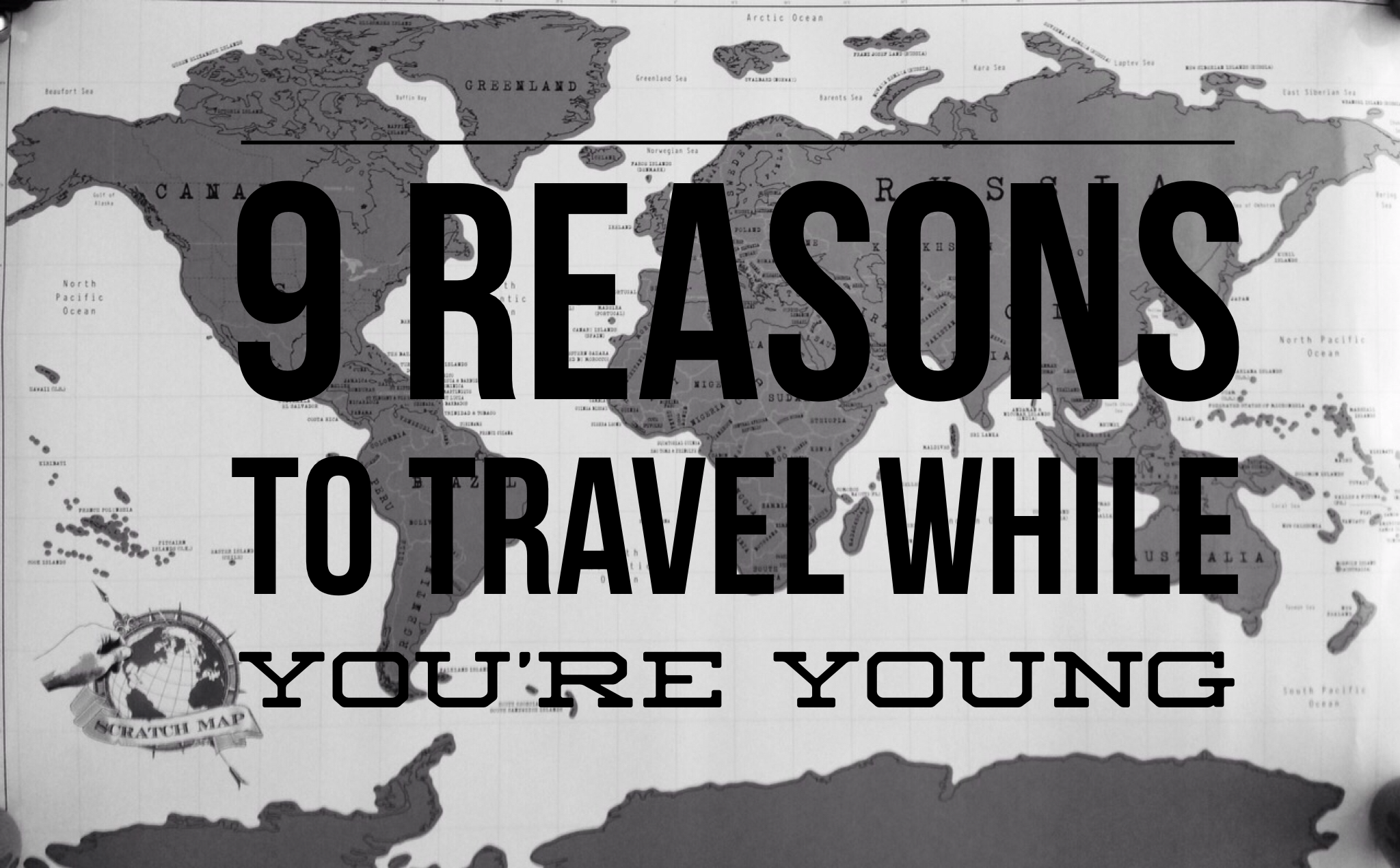 I tell a lot of people to travel as much as they can and if they are young they definitely have to do it now!
Here are my 9 reasons to travel while you're young.

1. If you don't go now, you may never go
You probably don't have any responsibilities, like a house, partner, kids or a steady job, because ones you have that it will be harder to travel the world.
Plus you won't resent it later in life.
My siblings probably have…
2. Discounts
While you are a student or under a certain age, mostly 25, you will get discounts in almost every country. You just need to proof it so don't forget your student ID or/and ID!
I was to old for the discounts, dammit!
3. Life is short
How sad this might sound, we aren't guaranteed an old age or something can happen in life and then you can't travel or it gets harder. So enjoy life's experience now!
4. Life changing
You will come independent and more responsible. You will change as a person and you will get to know more about yourself. You probably won't see/feel it immediately but you will ones you get home. Even your parents, family and friends will.
I change every time I travel.
5. Thankful
You will learn to have empathy and compassion. While you are traveling you will also see the bad things of the world and it gives you reason to be thankful for the life you have.
I appreciate my home country more (even though I want to travel more) and I am thankful for smaller things, like having your own room.
6. Learn about the world
You have probably heard about 'book smart' and 'street smart' and ones you are traveling you will become street smart. Learning more about the world and life than you have ever done in books. Plus it's so much more fun to learn this way!
7. Budgeting
You will become a pro at managing your money. This will come in handy later in life.
8. Friends
It's easier to make friends when you are younger. Some will be long life friends and it's a good excuse to visit them so you can travel more! 😉
9. Health
And let's be honest. When you are young you have much more energy when you are older. You don't get sick or break anything easily. You can also tolerate the cheap accommodation better! After that you can sleep anywhere and anytime you want.
Did I miss any reasons to travel while you're young? If so, let me known in the comment below!