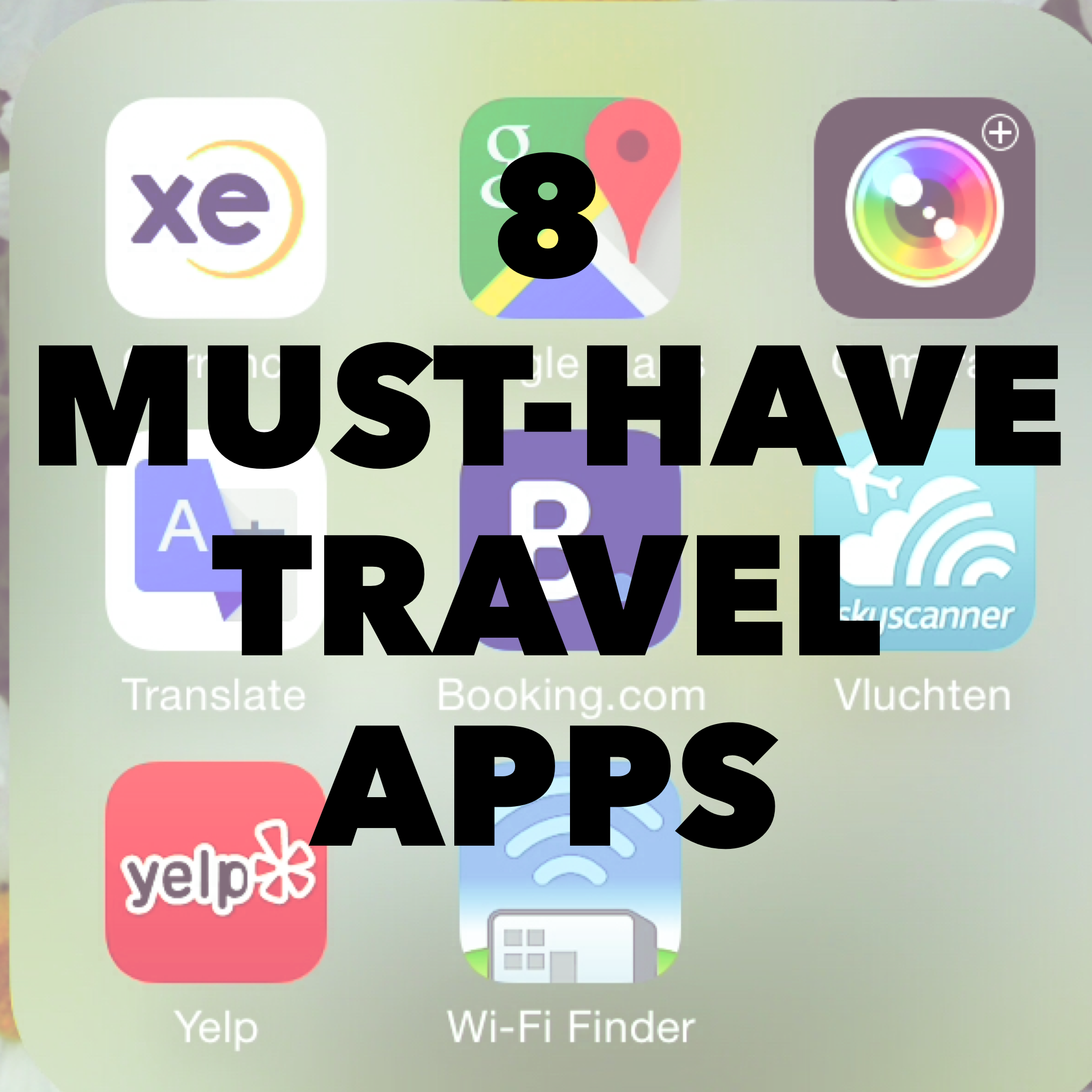 I know there are a lot of amazing travel apps out there but these are the ones I really like and use a lot.
And I hope you will too.
XE Currency:
If you are going to a country with a different currency then yours then this is the app for you. This app has saved me in countries like Australia, New Zealand, England etc.
The best thing about this app is that you don't need wi-fi/3G to use it. Just make sure that you have put the currencies, incl. yours, that you need on it while you still have wi-fi/3G.
Click here to download.
Google maps:
I love this app! I even use this one at home.
When you are in a new place this is the app that will save your life. You can use it without wi-fi/3G but look up your route while you have wi-fi/3G because it won't recalculate without it. Don't forget to turn on your location (settings) so that when you are off wi-fi/3G the blue dot still follows you so you know where you are going.
Click here to download.
Camera+:
My friend told me about this app when I was in Australia. This app has filters but you can also adjust your pictures just a little bit instead of throwing a whole filter on it.
Click here to download.
Translate:
While Naomi and I were in Madrid we needed to explain something in Spanish but the people didn't understand us so we used translate, showed it to the guy and he finally understood us. This also helped us when we were looking at the tapas menu because not everyone speaks English.
Unfortunately you will need wi-fi/3G to use it.
Click here to download.
Booking.com:
I book most of my hotels and hostels through booking. I trust it and it is easy to find what you are looking for. It's also easier and most of the time faster to open the app then go to the website.
Click here to download.
Skyscanner:
If you want to go somewhere and you want to fly cheap. Then this app is for you. Just put in your location, destination and dates and it will find the cheapest flight for you. Until now this app has always been right. What I also like is that you can put in the destination 'anywhere' and it will look up the cheapest flight at that moment to a random place.
Click here to download.
Yelp:
With Yelp you can look up restaurants, bars, shopping, etc. You can look up what is near you and you can also read reviews. This is perfect when you are in a new city and have no idea where to eat.
Click here to download.
Wi-Fi Finder:
Wi-fi, it is something we all look for when we get in a restaurant, hotel, hostel, etc when we don't have 3G. This app will find free and paid wi-fi for you!
You can also use this app without wi-fi/3G but don't forget to activate it.
Click here to download.
Which travel apps do you use the most while traveling?