I just love Noosa. This place will always have a special place in my heart. to do in noosa
I worked, for three months, in the Sheraton Hotel (now Sofitel Noosa Pacific Resort) on Hastings street. I worked in the restaurant 'Peter Kuruvita Noosa Beach House' but I also did the in room dining in the Sheraton itself. Peter Kuruvita is a famous chef in Australia and around and is one of the nicest persons ever.
So I have explored in and around Noosa quit a bit but today I will be talking about 7 things I liked to do in Noosa. Next time I will be talking about what there is to do around Noosa because there is a lot to see and do!

7 things to do in Noosa
The Noosa Beach House staff and Peter Kuruvita.
But where is Noosa? Well Noosa is located in Queensland, Australia, 137km north from Brisbane and 200 something km south from Fraser Island.
1. Noosa Main Beach
The most famous is Noosa Main beach. Here you can relax, swim, eat at the many restaurants, surf, rent a paddle-board or boogie board.
This is one of the beaches I liked the most in Australia.

The Australian life guards.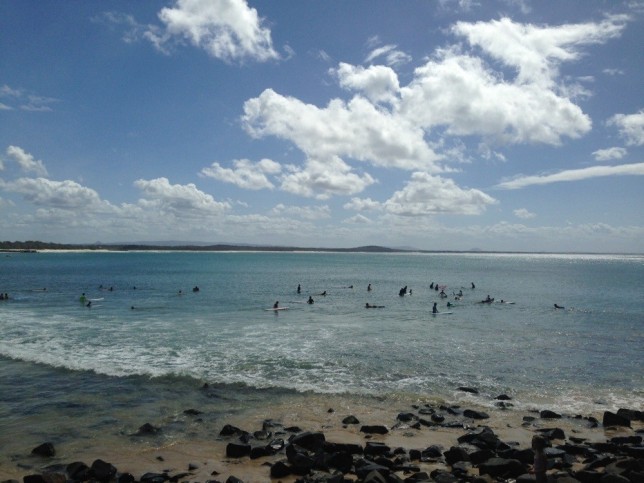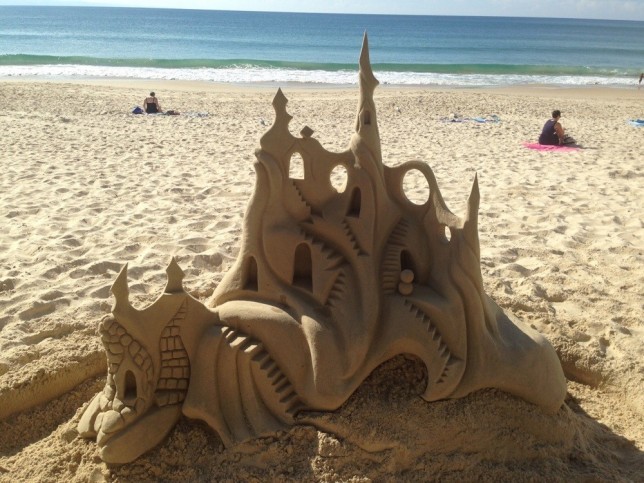 2. Noosa National Park
The National Park is located not far from the Main beach. You can walk on the boardwalk to the National Park and still enjoy the view.
You can also spot Koalas and dolphins in the National Park if you are lucky.
When you do the coastal walk I would recommend walking to Sunshine beach. You will need to pass Alexandria Bay, nude beach, and then just walk straight until you find sunshine beach. We experienced the nude beach the 'hard' way. We were walking and all of a sudden we see a couple naked people. We had no idea this was a nude beach. Awkward! Haha.
From here you can take the bus back but don't get to Sunshine beach to late because the busses stop driving around 5pm.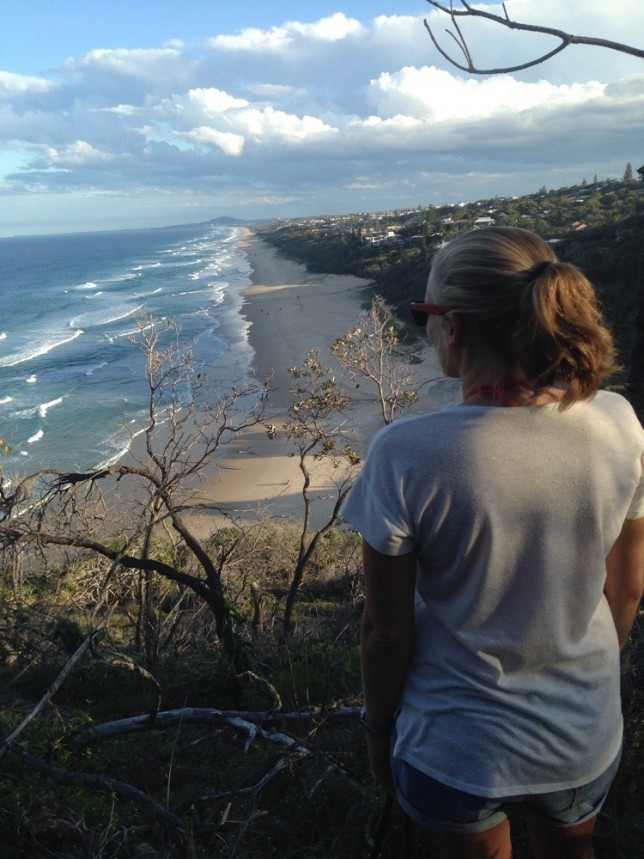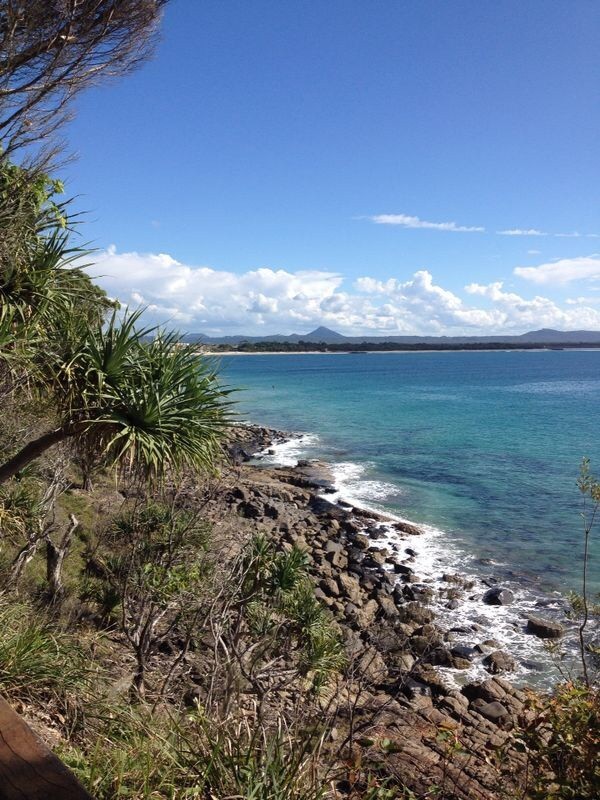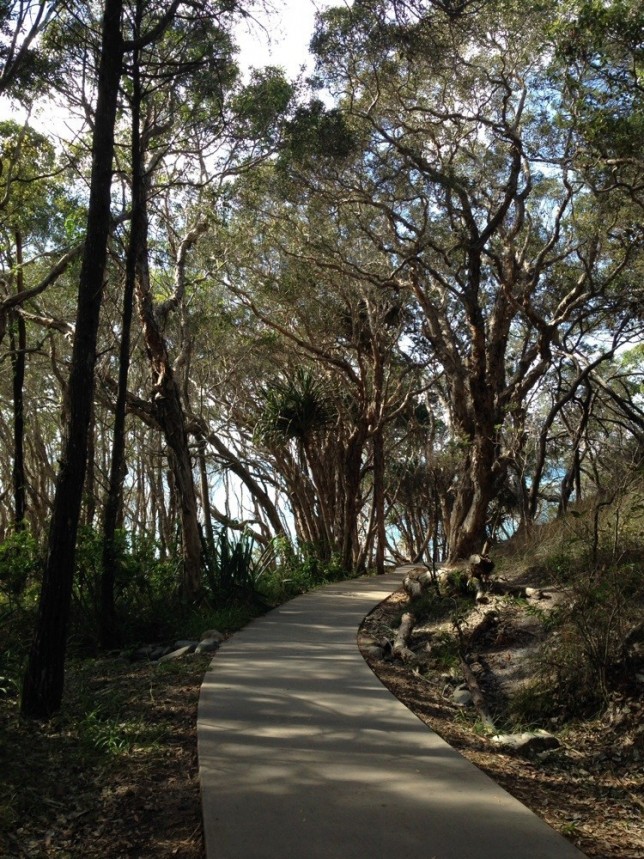 3. Markets
There are two markets; the Noosa Marina Sunday market and the Noosa Sunday's Farmers market. I wasn't a big fan of the Marina Sunday market because there wasn't that much to see and you also have a much bigger market 30 minutes away. I will talk about this in a different post.
The Sunday's Farmers market is small but amazing! So much food and drinks! Definitely worth a visit.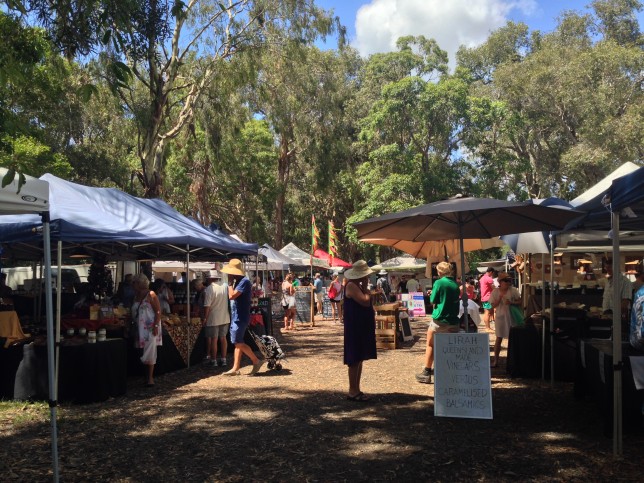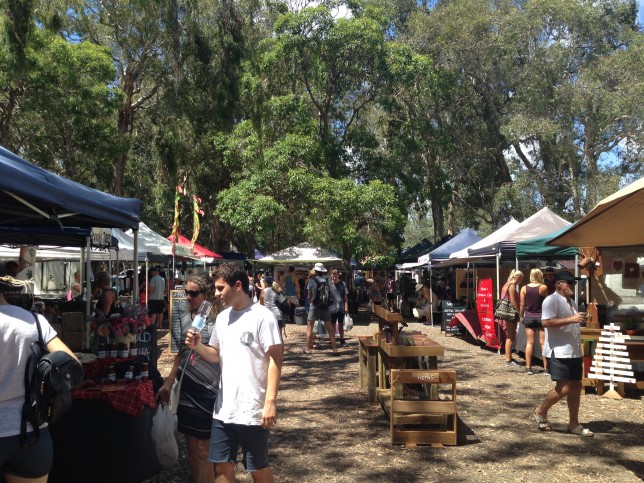 4. Sunset
Noosa has the most amazing sunsets. You can view these from the beach, from your house or from the street but you can also go to the lookout or do a sunset cruise on the river.
When Lena visited me from Sydney we went to the information center on Hastings street and just booked a cruise. On the one we did you could bring your own drinks and food. They provided glasses and ice.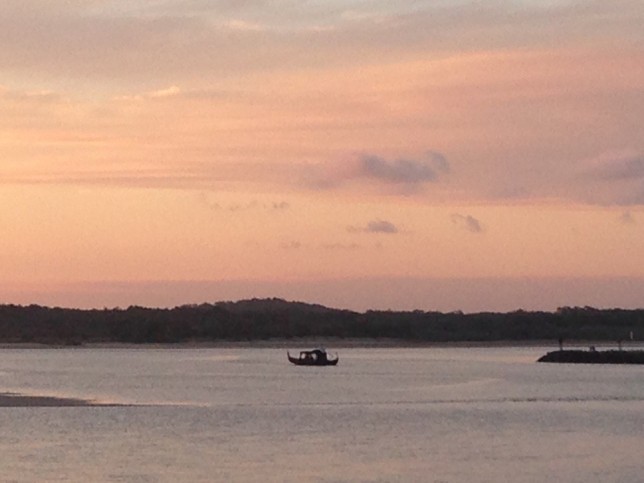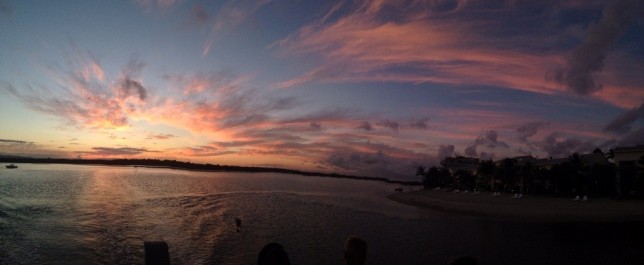 The lookout
If you like to shop you can shop for clothes and cute little things on Hastings street but I have to admit it is a bit too expensive for me!
Start of Hastings street.
Believe it or not but it does rain here! The thing I liked to do then was going to the cinema. It isn't that big but just perfect and they do have recent movies. You just can't wait too long to go see the movie you want because before you know they are gone!
If I am correct there is a discount (I thought 50%) on the tickets every Tuesday.
7. Noosa Botanic Gardens
I discovered the Botanic Gardens a bit late but it's nice to just wander around, have a picnic, read a book, etc. It's very peaceful over there.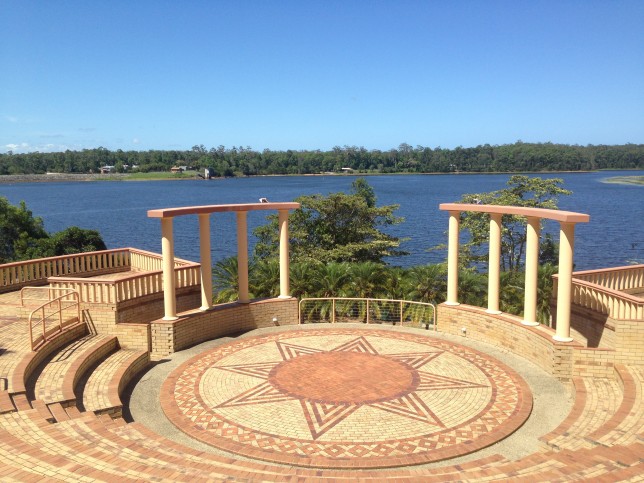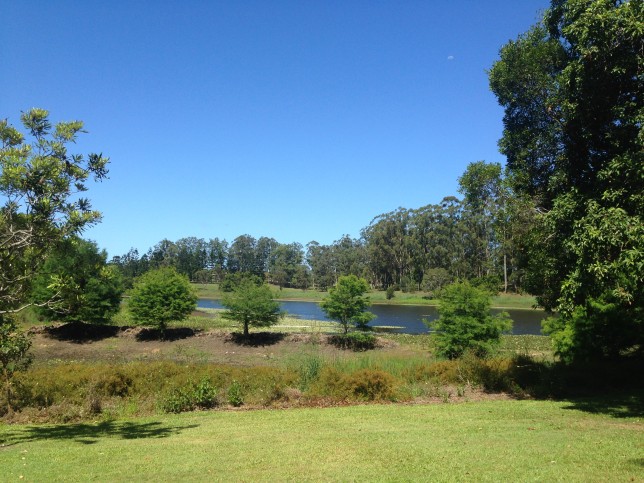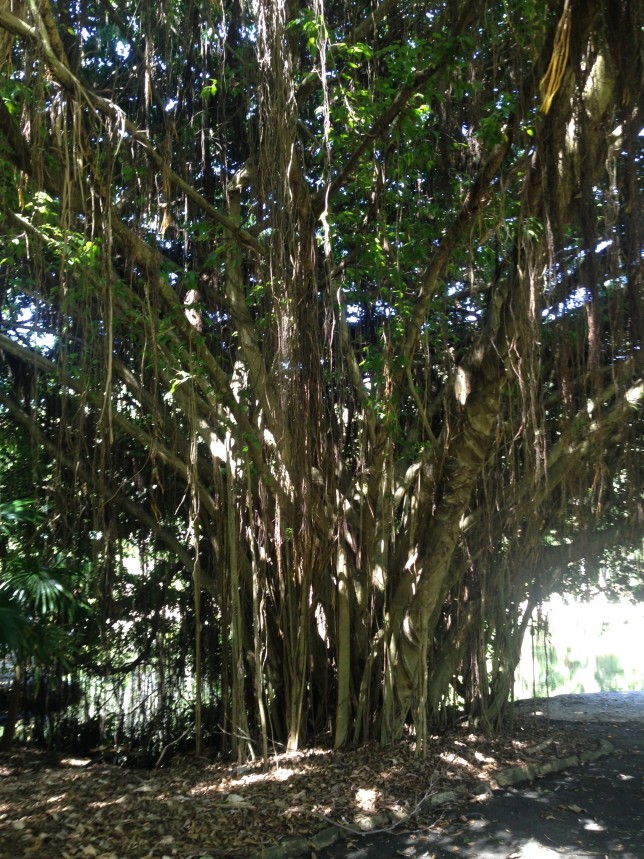 Have you ever heard of Noosa? Would you like to visit it?